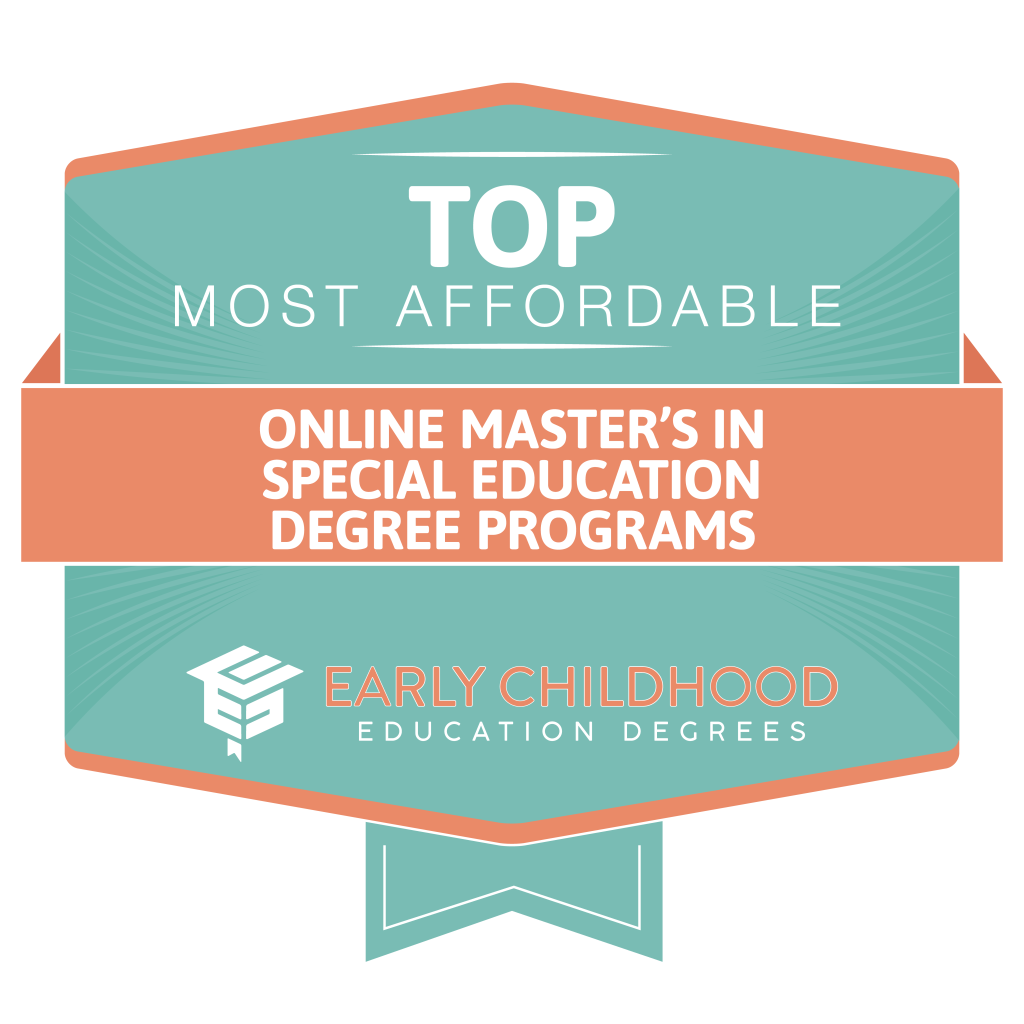 Inclusion is the name of the game in education today. And while today's teachers are expected to be able to cater to the unique learning styles and needs of all students, some students still need extra attention. To this aim, many exceptional learners actually get a great deal of attention. Our most unique learners often get attention from school psychologists, speech language pathologists, physical therapists, social workers, and special educators. And while it takes a village, at the end of the day it's a few key players with specialized knowledge and a passion for helping that can really make all the difference. If you find yourself passionate for students who need the most representation and who are too often overlooked, if you're good at leading teams of specialists, and understanding the nuances of exceptional minds, then special education can be an incredibly rewarding career. While no one has ever called special education an easy career choice, getting your degree shouldn't be a bear. To this aim we've looked at the top online special education master's in the country and we've ranked them as far as accommodation and cost. If you're ready, willing, have the talent and the tenacity to jump into special education, don't let unnecessary barriers keep you from your degree, find an accommodating, affordable master's in special education today!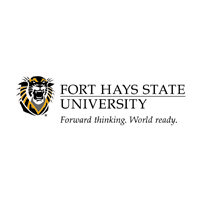 Fort Hays State University (FHSU) is a public member of the Kansas Board of Regents university system. Located in Hays, Kansas, FHSU is home to over 14,000 students. FHSU's student body is comprised of students from across the nation with the largest segments of student population in undergraduate and online studies. Around 1,200 students are currently seeking graduate degrees at the university. Degrees are offered at the associates through doctoral levels, with the school historically known for their agricultural and educational departments. For a university of its size, FHSU offers small class sizes with over 45% of classes having 20 or less students. This is even moreso the case at graduate levels of study. The student-faculty ratio of FHSU is 16 to 1.
FHSU's Department of Advanced Educational Programs offers a number of graduate degrees through their virtual collage. One of these degrees is the fully online Master's in Special Education. The course of study requires 36 credit hours for graduation, which most students will complete in 18-24 months. Two endorsements may be pursued by students in the program, including an endorsement in high incidence special education and one in gifted and talented special education. High incidence special needs focuses on the types of exceptional learners most frequently identified and placed into special needs settings in American schools: learning disabilities, mild intellectual disabilities, emotional and behavioral disorders, and high functioning autism spectrum disorder. This course of study aligns with the licensure standards for special education in the state of Kansas, though teachers already holding licensure in their own state are welcome to attend the program as well. No entry exam is required for this program, which coupled with the very affordable tuition rate gives this program a low barrier to entry for many quality special educators looking to advance their knowledge of the subject.
Estimated Cost Per Credit Hour: $272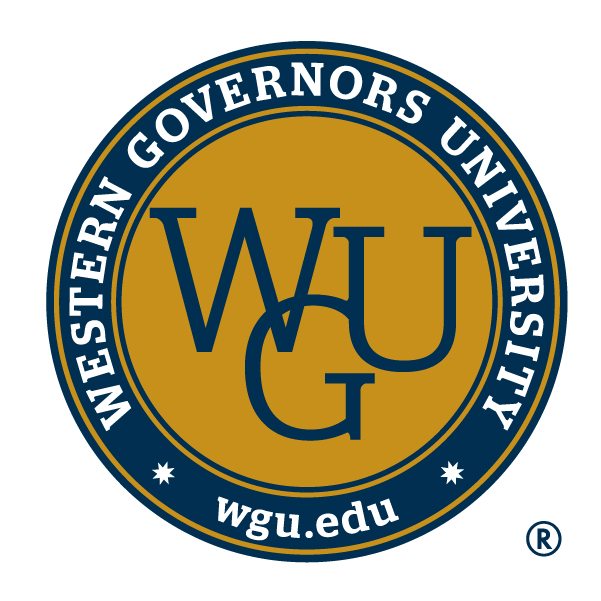 Western Governor's University (WGU) is a private, regionally accredited online university based in Salt Lake City, Utah. This unique university was founded by 19 U.S. Governors in 1997 to address the needs of non-traditional adult learners. In accordance with these objectives, WGU seeks to provide additional flexibility for students juggling work, life, and school. Additionally, the university grants students the opportunity to apply previous work knowledge, certifications, and college credit towards program credit, accelerating time until degree and avoiding the re-taking of subjects that students already have mastery of. Termed competency-based education, students learn through a number of resources and at their own pace (or as WGU notes "full time of faster"). Once students believe they have obtained a mastery of the subject at hand, they can elect to test out of the rest of their current course of study. The university offers degrees at the bachelor's and master's levels in career-centered topics including business, education, technology, and healthcare.
Besides being one of the most flexible and accomodating universities for adult learners, WGU's online Master of Science in Special Education (K-12) is also one of the most affordable. As part of WGU's aim to accomodate adult learners, WGU employs a 6-month semester program for which students pay a flat rate tuition no matter how many courses they take. This allows students to accelerate their degree if they are able as well as keep costs down. 73% of students in WGU's SPED Master's are able to finish in 12-36 months. Besides being regionally accredited, WGU's teacher college is programmatically accredited by the National Council for the Accreditation of Teacher Education. WGU's teacher college was the first fully online college to become accredited by this prestigious body for licensure programs in education. While all coursework is online, 240 hours of supervised in-class practicum time is also required.
Estimated Cost Per Credit Hour: $361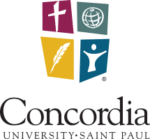 Concordia University – Saint Paul (CU) is a regionally accredited private Lutheran-affiliated university that is a member of the 10 school Concordia University System. Located in Saint Paul, Minnesota, CU is primarily a liberal arts university, though also offers graduate degres in business, education, information technology, and criminal justice. Additionally — and uniquelly for a liberal arts university — CU also offers associates and doctoral degrees. A wide range of the university's offerings are also available online. Currently close to 5,000 students attend CU, primarily at the undergraduate level. As is a hallmark of many liberal arts universities, CU is more of a teaching college than a research institution. This leads to quality class sizes, retention rate (71% of students choose to stay at CU) and graduation rate (over half of first-time freshman graduate).
CU offers two degrees related to special education fully online, a Master of Arts in Differentiated Instruction, and the even more topical Master of Arts in Special Education with a focus on Specific Learning Disabilities Licensure. The MA in Special Education is designed for teachers who already hold Minnesota Licensure, though may be attended by teachers who hold licensure in other states as well. The course of study requires 33 credit hours with an optional 6-credit supplamental course in Literacy Strategies for Grades K-6: SPED. For students looking to obtain their specific learning disability (SLD) licensure without a full master's, an option for taking a portion of the course of study is also available. An additional selling point of CU's Master's in Special Education is that it's an affordable program, even with the university's commitment to small classes and status as a private institution.
Estimated Cost Per Credit Hour: $378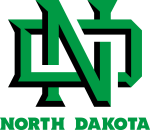 The University of North Dakota (UND) is a public research university location in Grand Forks, North Dakota. Founded to provide a strong base in the liberal arts, UND has since grown into a flagship public university with over 220 fields of study from the bachelor's through doctoral level. Currently about 14,000 students call UND home, with a majority of those students at the undergraduate level. The most well-known departments at the university include it's well-regarded school of aerospace sciences as well as national research centers focused on nutrition, energy, and the environment. In recent years the division of continuing education has grown to provide online degrees in a wide variety of disciplines at the undegraduate and graduate levels.
Two fully online master's in special education programs are available at UND: a Master's in Education and a Master of Science. A minimum of 32 credit hours are required for both courses of study, and both may be completed in as little as one and a half years. Additionally, students may choose from a wide range of specialization areas including:
Autistic Spectrum Disorders (ASD)
Early Childhood Special Education (ECSE)
Emotional Disturbance (ED)
General Special Education
Gifted/Talented (G/T)
Intellectual Disabilities (ID)
Learning Disabilities (LD)
Special Education Strategist (SES)
Visual Impairment (VI)
Two additional options include a course sequence meant to prepare students for passing the Board Certified Behavior Analyst (BCBA) exam, as well as a certificate in Autism Spectrum Disorders. Aside from the relatively quick and customizable nature of the program, it's also quite affordable through the fact that in-state tuition is offered to all students (regardless of where they live).
Estimated Cost Per Credit Hour: $410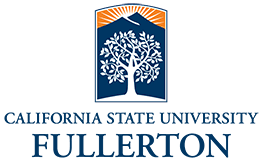 California State University, Fullerton (CSUF) is a public research university with a main campus located in Fullerton, California. Home to some 40,000 students, the university is the largest in the California State University System. 109 degree program with roughly half available at the graduate level provide comprehensive educational options at this research university. Notable facts about the university include it's status as the number 1 institute in California for granting degrees to Hispanic students as well as it's status as a "model campus" for reducing the achievement gap between under-represented student groups. Known for tough grading, CSUF has top ranked programs in business, information technology, nursing, and a number of other fields.
The fully online Master's in Special Education offered by CSUF is one of the most popular special education master's in the state of California, likely due to it's affordability, name recognition, and online delivery. The course of study requires 30 credit hours and offers a variety of emphasis areas that students may pursue. Emphasis areas include:
Early Childhood Special Education
Collaborative-Consultation
Mild/Moderate Disabilities
Moderate/Severe Disabilities
Admissions requirements include a 3.0 or higher GPA in an applicant's last 60 credit hours of study, completion of SPED 371 – the Exceptional Learner (or equivalent), satisfactory interview and resume. The culminating experience for this program may be a seminar, thesis, or project.
Estimated Cost Per Credit Hour: $416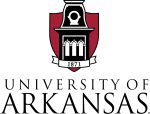 The University of Arkansas (UA) is the flagship state university of Arkansas, and is a public land-grant doctoral research university. UA is located in scenic Fayetteville, Arkansas in the Ozark mountains. Home to over 27,000 students at the bachelor's through doctoral levels, UA is classified as a university with the very highest level of research activity. Currently over 200 undergraduate, graduate, and professional programs are offered at the university. In recent years UA has been recognized as a top-tier national university. Highly ranked programs include a top tier business school, as well as top programs in architecture, law, and creative writing. As a major public university hundreds of clubs and organizations are available for students of all passions, as well as support, funding, and infrastructure for research and expansion of knowledge.
UA offers a fully online Master of Special Education degree that is one of the most affordable in the nation. Besides being taught by a regionally accredited university, this program has received recognition from the Council for Exceptional Children. 36 credit hours are required for completion of the degree, which is meant to be completed in 2 years. Three standardized tests may be used for program entry, depending on your experience including GRE, the ACT, or core PRAXIS. Ideally applicants will have obtained a 3.0 or higher in their last 60 credit hours of study. A wide range of focus areas may also be pursued in this degree program. Focus areas for this master's include:
special education
special education with initial licensure
special education with ABA certificate
special education with ASD certificate
special education with dyslexia therapy endorsement
special education with educational examiner endorsement
Estimated Cost Per Credit Hour: $420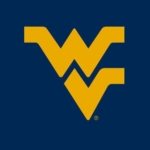 West Virginia University (WVU) is a public research university and the flagship university of West Virginia. WVU is a land-grant, space-grant, and research intensive university offering a wide variety of degree programs from the bachelor's through doctoral levels. The main campus of the university is located in Morgantown, West Virginia, and is home to close to 30,000 students (6,000 of whom are at the graduate level). A variety of programs at the university are top ranked, including programs in forensics, biometrics, and the university's robotics team. Common indicators of academic quality are high at the university, including a 79% freshman retention rate, and a 57% graduation rate for first-time undergraduate students. In recent years the university has expanded their online presence as well and now offer over 30 programs and 600 courses fully online.
Besides being from a regionally accredited university, WVU's fully online Master's in Special Education is accredited by the National Council for Accreditation of Teacher Education (NCATE). Students may tailor their course of study by choosing between a variety of specializations as well as well as options for initial licensure and/or additional endorsements in special education. Specializations that may be chosen include Applied Behavioral Analyst, Early Childhood Education, Gifted Education, Multi-categorical Special Education, and Severe/Multiple Disabilities. Admissions requirements include a 3.0 GPA in undergraduate studies, a PRAXIS exam within the last 10 years, GRE or MAT scores, or a graduate GPA of 3.25, and permission for field study.
Estimated Cost Per Credit Hour: $429
8.) Indiana Wesleyan University

Indiana Wesleyan University (IWU) is a private evangelical liberal arts university affiliated with the Wesleyan Church denomination. With a main campus in Marion, Indiana, the university home to over 15,000 students and is the largest private university in the state. With a liberal arts college's focus on instruction, IWU offers degrees at the associates, bachelor's, master's, as well as doctorate of leadership levels. While bachelor's programs are wide ranging, graduate offerings center around education, business, and divinity. The university is one of the top ranked schools in the region, as well as regarded as one of the best "conservative" colleges (politically) in the nation. The university is also home to one of the largest adult education departments among Christian universities. Other notable aspects of the university include their well-regarded choir program, and their acclaimed campus.
The fully online Master of Education in Special Education offered by IWU is designed for full-time teachers seeking to work with students with mild to moderate disabilities. The course of study requires 33 credit hours and aligns with the standards of the Council for Exceptional Children. While the program leads to initial licensure in Indiana, students from any state may attend. A number of routes may gain applicants admission to the program including a current Indiana teaching license, a three-credit undergraduate or graduate course on phonics, or a passing score on one of a number of Indiana CORE exams. Students are slated to finish their course of study in around 25-26 months and work with a cohort gaining support from staff as well as additional students.
Estimated Cost Per Credit Hour: $462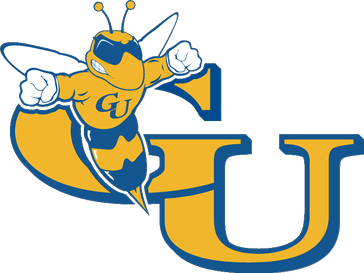 Graceland University (GU) is a private liberal arts university with main campuses in Lamoni, Iowa, and Independence, Missouri. Additionally, GU has a number of satellite campuses throughout the region. Despite the brick and mortar presence, GU is primarily known as a provider of online education at the undergraduate, graduate, and professional levels. GU is religiously affiliated and was founded by the Community of Christ. Known for small classes (72% of courses have less than 20 students) and one-on-one attention, GU consistently ranks as one of the top tier private universities in the region. Quality of instruction measures including student-faculty ratio as well as graduation rate for first-time undergraduates both compare favorably to peer institutions.
The fully online Master of Education in Special Education degree offered by GU is both affordable, flexible, and built for fully working teachers. This 30 credit hour program is built to be completed in 2 years with a cohort, though an accelerated option is also available. The program is constructed along IDEA guidelines and includes major focus areas on Autism Spectrum Disorder, assistive technology, transitioning programming, and behavior management. GU's special education degree program is not a licensure program, so students should check with their individual states to discern licensing standards for their individual situations. With that said, GU's program follows generally accepted national standards in graduate special education education.
Estimated Cost Per Credit Hour: $465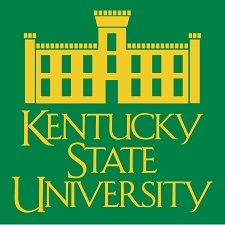 Kentucky State University (KSU) is a public, land-grant, and historically black university located in Frankfort, Kentucky. Home to some 2,000 students at the undergraduate and graduate levels, classes are generally small, and focus is on instruction. In accordance with this student-faculty ratio is low — 12:1 — and a vast majority of faculty are full-time. Academic programming is available at the associates through master's levels with over 80 total degree programs. In the most recently reported year, retention rate for first-time undergraduate students stands at 60%, while the graduation rate for first-time undergraduates is 20%. In recent years the university has also established an online presence, offering degrees in criminal justice, psychology, public administration, special education, and nursing.
The fully Online Masters of Arts in Special Education with Certification offered by Kentucky State University aims to provide educators with instruction in learning and behavior disorders. Three distinct tracks through the program are available. These tracks include alternative certification track, Initial traditional certification, and Advanced traditional certification. Depending on the track chosen, the course of study requires between 33 and 45 credit hours. Each semester is composed of two 8-week sessions of one course each. Additionally, the online program requires 200 hours of practical experience.
Estimated Cost Per Credit Hour: $476