The Montessori method is a child-centered educational approach that considers the whole child and thus, covers all aspects of development:
social
intellectual
physical
emotional
spiritual
A teacher trained in the Montessori philosophy incorporates self-directed activities, hands-on learning, and collaborative play so that children can make creative choices among guided activities. When getting a master's in education with a Montessori concentration, you will gain proficiency in the Montessori's philosophy of education. You'll explore the integrative ways to implement it in the modern classroom. Graduates will be able to effectively manage a classroom or a school and assume positions of leadership in the field of Montessori education. Whether in a public, private, or special needs education setting, any student can benefit from the Montessori insight.
A master's degree in Montessori Education is designed mainly for students with a background in education wanting to deepen their knowledge and advance their career. A master's degree in the field will enhance qualifications for individuals incorporating the Montessori approach in classroom teaching. More specifically, programs are designed to develop a high level of professional competence in teaching children age two-and-a half to twelve using the philosophical foundations of the Montessori approach. The curriculum offers both a conceptual understanding of Montessori education as well as applied teaching techniques in the field. Further, an emphasis on classroom leadership skills helps students prepare for a practicum by providing the tools developed through the philosophical foundations of the Montessori approach. Special attention is given to:
discipline
observation
communication
Notably, many of the programs reviewed have very specific admissions requirements and some do not offer state licensure. For your convenience, we ranked some of the best online Montessori graduate programs according to the factors of:
affordability
flexibility
prestige
Methodology:
Affordability (1/3): Combined analysis of overall tuition of the program, financial aid or scholarship assistance programs, and estimated cost per credit hour for out-of-state students.
Flexibility (1/3): The number of flexibility-enhancing elements specific to the degree program including teaching philosophy concentrations, degree specialties, prior learning or life experience crediting options, accelerated or self-paced courses, personalized student advisement/guidance, and competency-based credit options.
Academic Prestige (1/3): The academic prestige of the parent institution operationally defined through the score of combined rankings and/or reviews of prominent education review entities such as US News & World Report and The Princeton Review.
1. Xavier University – Cincinnati, Ohio
Master of Education in Montessori Education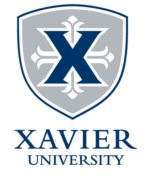 Average Graduate Student Tuition Rate: $12,060/year
Xavier University, started in 1831, is a co-ed, Jesuit Catholic institution with a 97% placement rate. The school sits on an urban 175-acre campus with historic buildings and state-of-the-art facilities in Cincinnati, OH–which surprisingly hosts more fortune 500 companies per capita than Los Angeles, NYC, or Chicago. Xavier is accredited by the Higher Learning Commission–the accreditation arm of the North Central Association of Colleges and Schools. Xavier University registers approximately 6,600 undergraduate students, promises a student-faculty ratio of 11:1, and 40.3% of classes cater to less than 20 students.
Xavier University's Online Master of Education with a Montessori focus was the first program in the country to offer a graduate-level education degree. The program is designed for current Montessori teachers looking for a deeper knowledge of the field. It is also a great choice for general and special education teachers looking to add Montessori philosophy to their skillsets or social workers and other professionals working with children. It is important to note that this program does not provide licensure in any state.
The 33-credit-hour curriculum requires 11 core courses; some of the coursework will be on, but not limited to:
philosophy and the history of education
writing an education research paper
methods of observation of children
special aid education methods
an in-depth study of Dr. Montessori's pedagogical philosophy
Students with MACTE-approved credentials may be able to apply up to 12 credit-hours toward the degree. Most students can complete their degree in 18 months (over 3 semesters).
Flexibility-enhancing components: Credit for prior learning
2. Endicott College – Beverly, Massachusetts
Montessori Integrative Education Program (MEd)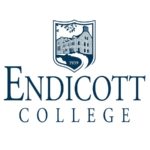 Average Graduate Student Tuition Rate: $38,196/year
Endicott College, founded in 1939, is a private, co-ed institution that requires all students to complete yearly internships in order to integrate theory and practice through experiential learning. The school can be found on a beautiful 235-acre campus that hosts a retreat center with walking trails in historic Beverly, Massachusetts Bay–a suburb only 20 miles away from Boston. Endicott is accredited by the New England Association of Schools and Colleges (NEASC)–the regional authority on educational quality and institutional effectiveness. Endicott College enrolls approximately 3,900 undergraduate students, promises a student-faculty ratio of 13:1, and 55.4% of classes cater to fewer than 20 students.
Endicott College's online Master of Education with a concentration in Montessori Integrative Learning (MEMIL) promotes an integrative environment uniquely designed for online education where collaboration and communication are fundamental. For example, all classes are accessible through state-of-the-art conferencing software. In essence, the program's structure follows the Montessori method by offering a prepared environment at different levels. This Montessori degree is a great choice for:
practitioners who want to expand their knowledge
teachers and others in leadership roles interested in advancing Montessori ideas
teachers who want to work with children ages 6-12
The 36-credit-hour Montessori degree online requires 11 core courses presented through a series of online seminars. Furthermore, integrative seminars and coursework are divided into three sections:
context
Montessori theory
experiential learning/practicum
Finally, a culminating project, which is an integrated compilation of your work throughout the program, and a 200-hour practicum are required.
Flexibility-enhancing components: Designed for different types of students
3. William Howard Taft University – Lakewood, Colorado
Master of Education-Montessori Educator Track
Average Graduate Student Tuition Rate: $5,400/year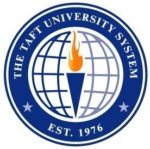 William Howard Taft University (WHT), founded in 1976, is a private, for-profit, online-only institution with unique and innovative distance learning educational programs. WHT has made a name for itself particularly by offering affordable degrees designed for mature students with time and/or financial constraints. Notably, the Taft Law School was the first in the country to offer a nationally accredited distance learning law school. The school is headquartered in Denver, Colorado and accredited by the Distance Education and Training Council (DETC).
William Howard Taft University's Master of Education (M.Ed.) is designed for teachers who are looking to improve their skills in leadership, management, and instruction in a variety of educational and public service settings. Montessori educators can choose a focused elective track that features a comprehensive understanding of Montessori educational theories and applications.
The 34-credit-hour Montessori education degree requires 10 units per semester. Each semester consists of a minimum of 16 weeks, so the program has an expected completion time of as little as 12 months. When selecting the Montessori educator track, students will take courses like:
Educational Technology
Assessment and Evaluation
Teaching and Learning
Montessori Classroom Leadership
Students can choose to complete the program through the independent study modality or the more structured, direct study format.
Flexibility-enhancing components: N/A
4. Sarasota University – Sarasota, Florida
Master of Arts in Montessori Education
Average Graduate Student Tuition Rate: N/A
Sarasota University, established in 2012, is a private, not-for-profit institution with the goal of offering rigorous, relevant education to mature students. Sarasota University graduate programs are built on the science of strengths-based Psychology, an approach that prioritizes the development of personal strengths for personal and professional growth in educational and professional environments. This premise is reflected in the curriculum which is designed to help students maximize their strengths. Sarasota is an Applicant in Good Standing with the Montessori Accreditation Council for Teacher Education (MACTE)–a U.S. Department of Education-recognized accrediting agency for Montessori education. Sarasota University provides a student-faculty ratio of 10:1.
Sarasota University's masters in Montessori Education (MAME) is designed for current educators to teach in Montessori public, private, and charter schools. Furthermore, graduates may be eligible for professional certification through affiliations established with MACTE-accredited Montessori Teacher Education Programs.
Montessori education program course offerings are a blend of practical online courses and field-based opportunities with classroom-based residencies. Students seeking MACTE certification may participate in an internship. The 36-credit-hour program requires six core and three elective courses where students can choose a concentration among:
Early Childhood Education
Elementary I
Elementary I & II
All students complete a Montessori educator practicum worth 3 credits. Furthermore, the program provides flexibility because students who have earned a Montessori credential from a certified training program may apply up to 18 credit-hours toward the degree.
Flexibility-enhancing components: N/A
5. St. Catherine University – Saint Paul, Minnesota
Master of Arts in Montessori Education and Leadershp
Average Graduate Student Tuition Rate: $17,550/year
St. Catherine University (St. Kate's), established in 1905, is a private, Catholic, women's college (one of the country's largest colleges for women). The establishment occupies a verdant 110-acre campus at its primary site in the Highland Park neighborhood of St. Paul, but St. Kate's also has a campus in Minneapolis–the St. Paul campus is 5 miles from downtown St. Paul while the Minneapolis campus is only 2 miles from downtown Minneapolis. St. Kate's is accredited by the Higher Learning Commission and enrolls approximately 3,320 undergraduate students. They have a student-faculty ratio of 11:1, and 69.3% of classes cater to fewer than 20 students.
St. Catherine University's Acknowledging Montessori for a Masters (AM2) is for Montessori-certified teachers who want to earn credit for prior experience and advance their career. After 3 days of orientation on campus, the format is entirely online and has an expected completion time of 12 months. The 31-credit-hour curriculum requires 10 core courses including:
Contemporary Issues
Action Research
Professional Growth
Integration Seminar
Classroom Leadership
All students complete an action research project. The program guarantees prestige thanks to a faculty that has been recognized nationally for their contributions toward the advancement of their fields of study; over 300 of them are internationally known for their research, publications, and as keynote speakers. Finally, the program offers flexibility due to a generous 15 credit-hour transfer policy for prior work experience.
Flexibility-enhancing components: credit for prior work experience
6. Loyola University Maryland – Baltimore, Maryland
Online MEd in Montessori Education
Average Graduate Student Tuition Rate: $18,900/year
Loyola University Maryland is a private, not-for-profit university with over 40 undergraduate and seven graduate degree programs. Loyola serves more than 5,000 students. Undergraduate students come from 40 states and 43 different countries. Loyola is known for it's high retention rates which are over 90% annually.
Loyola University Maryland offers an online MEd in Montessori Education for professionals who want to enhance their career. The 36-credit hour program takes one to two years to complete. Both full and part-time program options are available. There are no on-campus residency requirements, making this a great choice for working professionals.
The masters in Montessori education curriculum includes a program core and a yearlong practicum. Course offerings include:
Introduction to Special Education
Child Growth and Development
Principles of Adolescent Education
Graduates have the skills needed to pursue leadership roles in a variety of educational settings.