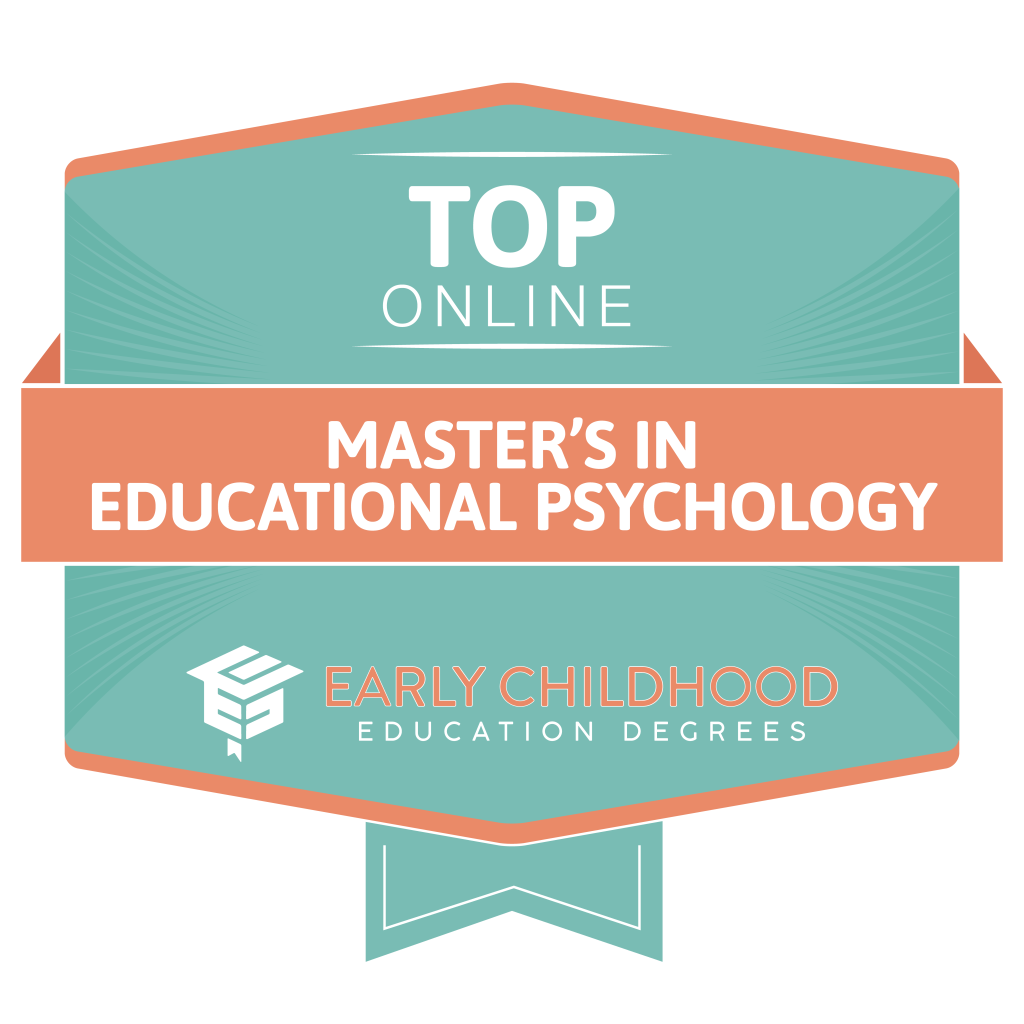 The Educational Psychologist is a formidable scientist who employs skills of psychological research and analysis to enhance systems of education and learning. The profession is one defined by the rigorous academics required to master both psychological principles and educational practices. For this reason, most Educational Psychologists will need to hold at least a master's level degree in order to succeed in the job market. While these requirements are high, the job market is promising–with an average salary of $76,040 and a projected job growth rate of over 20% expected through 2024 (U.S. Bureau of Labor Statistics). Educational Psychologists have impressive freedom of choice in terms of potential career paths, and can choose to work as school psychologists, school consultants, independent researchers, or as researchers/consultants involved in education policy.
Educational Psychologists then have a variety of career paths to choose from within each of these broader categories. For instance these professionals can choose to work as school psychologists who either specialize in devising ways to help students and their families make the most out of education programs, or specialize in developing and implementing these education programs to help teachers create higher student success outcomes. In other words, educational psychologists can work on either side of the isle–consulting with educators or counseling students and families. They can also work in areas that combine aspects of both career paths in educational research institutes or corporate consulting positions. Below you can find 10 of the best online Master's of Educational Psychology available. These programs offer students flexibility–both in the freedom to pursue the degree amidst demanding jobs and a busy schedule, and in the freedom of coursework to explore personal interests and career goals. This coupled with highly affordable tuitions and strong academic reputations make the programs below fantastic options to anyone considering the educational psychology profession. You can find a more thorough explanation of the metric used to create this ranking below.
Methodology:
Affordability (1/3): Combined analysis of overall tuition of the program, financial aid or scholarship assistance programs, and estimated cost per credit hour for out-of-state students.
Flexibility (1/3): The number of flexibility-enhancing elements specific to the degree program including teaching philosophy concentrations, degree specialties, prior learning or life experience crediting options, accelerated or self-paced courses, personalized student advisement/guidance, and competency-based credit options.
Academic Prestige (1/3): The academic prestige of the parent institution operationally defined through the analyses of the rankings/reviews of prominent education review entities such as US News & World Report and The Princeton Review.


The University of Alabama is a massive, reputable school that is famous for its legendary college football team and rich history rooted in Southern culture dating back to the late 1800's. The University has recently moved a large amount of resources toward the development of its online learning and degree options. The "Bama by Distance" program now offers some of the University's most popular degrees, covering a variety of subjects at the undergraduate, graduate, and postgraduate level. These programs are designed to accommodate working adults. Thus curriculum and coursework are fast-paced, avoiding the busy-work that is often present in undergraduate programs in order to keep younger students on task. While this does mean online students will be held to a higher standard, it allows them the freedom necessary to balance family, career, and education.
"Bama by Distance" offers a Master of Arts in Educational Psychology – Learning and Assessment, which can be completed entirely through personalizable online coursework that totals in at 30 credit hours. The "Learning and Assessment" portion of the degree name denotes the program's emphasis on the assessment and evaluation of learning systems. Students will learn to assess a wide variety of such systems using classical and modern psychological theories. The program is taught by the same faculty who teach the on-campus version and have been specially trained in e-learning systems. Thus students can rest assured that the online program holds the same value and prestige as a degree through the University's residential program. Students can also take confidence in the fact that coursework can be personalized to meet their unique needs, delivered in video, audio, or a combination of the two. And as the most affordable program on this list students will be hard-pressed to find a better option.
Average Tuition Cost: 1st – $365
Flexibility enhancing features: Personalizeable coursework formats; Learning and Assessment emphasis.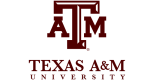 Texas A&M University holds a highly distinguished reputation as a producer of high quality educators. The University's Department of Educational Psychology (EPSY) is the largest producer of special and bilingual education teachers in the State of Texas, and is an international force in high-impact education research. This is due in large part to the College of Education's four-fold plan, which was developed in 1977 to drive progress in the areas of international activity, diversity, technology and research, and instructional programs. As a result EPSY is able to offer students a variety of highly specialized and fully accredited degrees–both in residential and online formats. An impressive number of certifications, licensure programs, and cutting-edge research projects also give students opportunities to pursue unparalleled career preparation with highly marketable career specialties.
EPSY offers a Master of Arts in School Counseling that is composed of 36 credit hours, which can be completed entirely online. As the name of the program implies, students will prepare to enter the school counselor profession. Coursework is offered in both synchronous and asynchronous formats, meaning that students can choose to either progress through the program at their own pace, or complete the program in accordance with a predesignated schedule. The program is usually completed in just two years, but students who face more challenging schedules can choose the asynchronous format where they are allowed up to five years to complete it. Students will also engage in a practicum where they work closely with faculty and other students on unique research goals and interests pertaining to various areas of school counseling. This allows students to build specific knowledge and expertise that is conducive to their long term career goals.
Average Tuition Cost: 7th – $580
Flexibility enhancing features: School Counseling focus; Asynchronous and synchronous learning formats; and Practicum research options.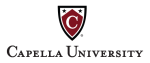 Capella University is an accredited online university that is dedicated to providing career-focused degree programs that are designed to position graduates for the highest levels of success in their respective fields. Program curriculums are competency-based, so students progress faster through content they find easy while spending more time on content they find challenging–a highly efficient learning format for prepared and motivated students. The program curriculums also combine foundational theory with real-world application, so that students receive an education that remains relevant throughout their entire careers. As a University that specializes in online education, Capella students can expect the utmost in online learning technology coupled with faculty who are highly proficient in both using this technology and online instruction.
Capella offers a fully online Master of Science in Psychology with a specialization in Educational Psychology. The program's well-rounded curriculum is designed to mirror the real world demands of the Educational Psychology job market, based on the following professions: research assistant, test developer, educational program manager, and school counselor. Students can progress through this curriculum at a standard pace, or choose competency-based learning through Capella's unique FlexPath option. In the FlexPath program, students will earn the degree at their own pace–moving quickly through familiar subjects and more slowly through challenging ones. Over 79% of surveyed alumni reported that FlexPath enabled faster degree completion and tuition savings. For highly motivated students looking for a rigorous and fast-paced learning environment, this program's FlexPath option is likely too good to pass up.
Average Tuition Cost: 3rd – $485
Flexibility enhancing features: FlexPath – Competency-based learning option.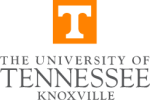 Originally founded in 1794 as Blount College in Knoxville, Tennessee the University of Tennessee Knoxville (UTK) boasts a rich and vibrant history, recognized for its continued growth and improvement. Today UTK services nearly 30,000 students at the undergraduate and graduate level with a campus comprised of 600 acres and over 230 buildings. UTK's Department of Educational Psychology and Counseling is also a nationally recognized hub for multidisciplinary educational research, psychological technology, and counseling assessment systems. As a vital point of Knoxville's massive economy, the Department is able to tap into the numerous research facilities and professional networks of the area in order to provide students with assistantships, internships, field studies, and career opportunities. While many of these opportunities are limited to those within the area, there are still a large number of opportunities available to online students. This is a strong element of UTK's online education, as it allows students to engage in the real-world experiences which are often shortcomings of online degree programs.
The Department of Educational Psychology and Counseling's mission is "to excel in the preparation of leaders and scholars who promote psychological health, educational expertise, and civic responsibility." One of the Departments premier degree programs is the Master of Science Degree in Educational Psychology. The program is delivered online in a synchronous format, meaning that students will need to be online at designated times with their instructors and fellow classmates. While this may be challenging in some cases, it does enable the hallmark of the program: collaboration. In this program students will work together with their peers to complete coursework and collaborate with faculty on large-scale research projects. Students in the program will also have the option of pursuing specialization in either the Adult Education Concentration, or in the Applied Educational Psychology Concentration.
Average Tuition Cost: 9th – $1,041
Flexibility enhancing features: Synchronous learning format; Adult Education degree concentration; Applied Educational Psychology degree concentration.


Kaplan is a well-known name in higher education; Kaplan's programs "foster student learning with opportunities to launch, enhance, or change careers in today's diverse global economy." Kaplan University is the embodiment of these goals, offering students innovative undergraduate, graduate, and professional education designed mirror the real world demands of the workplace. The University offers both online and on-campus programs, however, Kaplan's decades of work in developing educational programs has led to its online programs employing some the industry's most cutting-edge online learning technology. In this same vein, Kaplan also specializes in student support systems; and thus Kaplan students will be assigned a specially trained academic advisor who will assist and guide from enrollment to graduation.
Kaplan offers a fully online Master of Science in Educational Psychology. With three separate program start dates students can enroll at a time that best suits their personal schedule. Students in the program will explore the industry's best practices, training in modern instructional techniques, teaching technology, educational trends, and behavioral factors in learning. Upon graduation students will be able to design, implement, and evaluate educational systems that are highly competitive, marketable, and effective. Those seeking to development specialization in a certain subject area can shape their expertise through choosing from variety of available course electives. Conversely, students looking to delve deeper into core topics–the history and philosophies of educational psychology–can enroll in the General Education Psychology degree concentration.
Average Tuition Cost: 2nd – $385
Flexibility enhancing features: Three program start points; Various course electives; General Education Psychology degree concentration.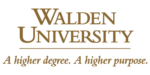 For over 45 years Walden University has delivered quality higher education programs to adult learners. The University was one of the first to pioneer the developing field of online education, and today it serves over 47,000 students who pursue bachelor's, master's, and doctoral degrees online. Walden's focus on serving adult learners and professionals has meant that its degree programs reflect current market trends and demands so that these students are best-suited for career success upon graduation. While this focus implies a certain rigidity in curriculum, the degree programs offer a great deal of freedom in coursework through optional electives, so that students can choose to develop specific skill sets that aline with passions and career goals. The University also maintains highly impressive student satisfaction rates–with 91% of current students having reported being 'satisfied' or 'very satisfied' with the University, and with 85% of students being likely to recommend Walden to others.
Walden offers a Master of Science in Psychology: Educational Psychology. The program's most notable hallmark is flexibility. With numerous start dates, an asynchronous learning format, and cross-specialization collaboration students have enormous control over the schedule, pacing, and content of the program. The program also offers one of the most generous credit transfer policies on this list, allowing up to 24 transfer credits from previous schooling, work, or even life experience. The program also offers a $3,000 grant if students reside in the US, enroll before a certain deadline, and pass their first term. The M.S. in Psychology is composed of 12 degree specializations, of which the Educational Psychology option is one. Students, however, can pursue unique career interests through taking elective courses belonging to one of these other degree specializations. At the end of the program, students can choose to either take a high level ethics courses if they plan on continuing to a PhD program, or take a Capstone exam if not.
Average Tuition Cost: 4th – $535
Flexibility enhancing features: Extremely generous credit transfer policy and grant options; Numerous start dates and asynchronous learning format; Capstone exam.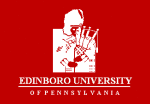 The Edinboro University of Pennsylvania is one of the state's most well-respected centers of learning and research. With a history of teacher education dating back to 1857, the University is most well-known for its education department, which offers an array of core and specialized Class sizes are small and emphasize the University's strong faculty, 90% of whom hold terminal degrees in their field. One of Edinboro's fundamental philosophies is that students thrive when provided with personalized education from invested and engaging faculty. Edinboro prides itself on carrying this philosophy, which is normally unique to residential programs, into the online learning environment. Faculty of the online programs take a particular invested role in guiding and acclimating students to the world of virtual learning. Similarly, the online classroom environment is designed to be inclusive, involving all students in project collaboration and socialization, so that students can develop encouraging relationships as they would in a real classroom.
Edinboro University offers a fully online Master of Education in Educational Psychology, which focuses on building a broad theoretical and practical background in both psychology and education. The program has received strong reviews, and has ranked highly in areas of quality, affordability, and ranked 8th in the nation by Nonprofit Colleges Online's "Students Before Profits Award." Inline with the University's larger philosophies of engagement and inclusiveness, the program emphasizes the role of advisors that are personally assigned to each student in order to help them make the most of their time in the program. The program's curriculum holds true to the University's roots in education and is designed around the challenges that teachers face in the modern world. Specifically, students will learn how to better encourage the growth of their students and then showcase the results. This is meant to alleviate the pressure on teachers to deliver on student performance.
Average Tuition Cost: 5th – $531
Flexibility enhancing features: Personalized advisor; Part-time pacing.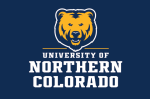 The University of Northern Colorado (UNC) emphasizes research-based learning and hands-on experiential learning. To this end, the University encourages faculty members to think outside the box and employ creative methods to encourage and motivate students. In online programs motivation and determination are extremely important, because students are not micro managed as they are in on-campus programs. This is why faculty members at UNC are specially trained in motivating students and delivering the fast-paced curriculums of the online programs. Also, the research emphasis means that students can participate in cutting-edge research projects within their respective area of study. Specifically, the College of Education and Behavioral Sciences provides numerous research opportunities for students to develop expertise in an area conducive to their career goals.
UNC's College of Education and Behavioral Sciences offers a fully online Master of Arts in Educational Psychology. The program employs a unique focus on the cognitive components of education, and thus the curriculum consists of several courses on cognitive science. A fundamental mission of the program is to prepare students to effectively instruct others in a variety of contexts. Students will also learn how to influence positive changes in others outside of the classroom. Thus this program is unique in its preparation of students for roles outside of the formal education industry such as in the corporate and business worlds. The program is also the fastest in this article, and can be completed in just one year through an asynchronous learning format.
Average Tuition Cost: 6th – $555
Flexibility enhancing features: Asynchronous learning format; 1 year completion time.
9.) Removed by Editor – School Closed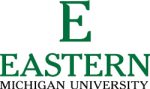 Founded in 1849, Eastern Michigan University (EMU) is a comprehensive public institution located in Ypsilanti, Michigan. EMU is comprised of seven colleges and schools: College of Arts and Sciences, College of Business, College of Education, College of Health and Human Services, College of Technology, an Honors College, and a Graduate School. These schools collectively serve over 22,000 students through a wide array of degree programs at the undergraduate and graduate level. EMU's online programs have gained traction in recent years, earning national rankings and other positive recognition. Despite the online format, the programs exhibit the University's larger philosophy; they promote inquiry, advocacy and leadership, and educational ethics for the furtherment of a diverse and democratic society. This may be uniquely appealing to students who crave a larger mission or theme in their online degree program.
EMU offers a Master of Arts in Educational Psychology that can be completed entirely online through 30 credit hours of coursework. The program's curriculum is focused on the application of psychological theories, principles, and concepts to school and non-school settings. Students will explore the educational concepts related to the cognitive, affective, physical, and social development of children and adolescents. Research-driven coursework requires students to design studies, assess student outcomes, and invent instructional protocols for the needs of specific learning environments. Students can choose from two degree concentrations: The Developing Learning concentration, which focuses on understanding the individual learner as a whole person through a multidimensional approach; The Research and Assessment concentration, which provides a foundation in conducting and analysing educational research and assessments. Students interested in these unique concentrations will likely find this program highly attractive.
Average Tuition Cost: 10th – $1,160
Flexibility enhancing features: Synchronized schedule; The Developing Learning degree concentration; The Research and Assessment concentration.
Related Rankings: