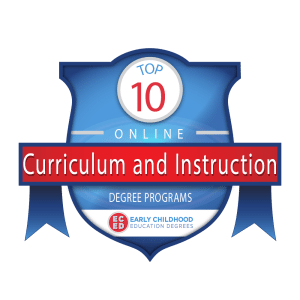 The days of a one-size-fits-all education are over. Curricula has to be differentiated, individualized, technologically up-to-date and adaptable to the learning styles of diverse learners. In today's classroom a teacher will have to understand how to work with someone with autism, a student whose first language is not English, students with a variety maladaptive behaviors, emotional disorders and others. Leaders in public schools will be the person who understands how to differentiate curricula to meet the needs of all of these students. If you're ready to take your pedagogical practice to this level, have a passion to serve the needs of all learners, than a Master's degree in Curriculum and Instruction is essential. The following rank in our top ten for their flexibility quality and affordability.
Methodology:
Affordability (1/3): the estimated out-of-state tuition per credit hour.
Flexibility-granting Components (1/3): the range of flexibility-granting components, including accelerated or part time programming, number of specializations, and prior experience credit.
Academic Prestige (1/3): the academic prestige of the parent institution and parent institution's education department.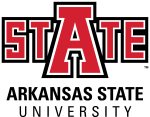 Arkansas State University is a public research university and the flagship university for the Arkansas State University system. US News ranks Arkansas State University 59th best school in the region. Class size consists of about 27 students with a student to faculty ration of 17:1. Arkansas State University enrolls 13,144 students and has been accredited by the Higher Learning Commission of the North Central Association of Colleges and Schools. Arkansas State also provides convenient affordable online education emitted in the form of video conferencing, phone calls, social media, Live Text, peer-to-peer interaction as well as self study. Classes do no require attendance during specific times of the day so you can learn at your own pace on your own schedule.
Arkansas State University made its way to the top of our list for its great flexibility and affordability. This programs takes as little as 20 months to complete, requires 36 credit hours and only costs $288 pr credit hour. The Master of Science in Education for Curriculum and Instruction also offers two areas of emphasis providing you with an opportunity to specialize in curriculum development for K-12 or special education. At Arkansas State you will have the opportunity to look at educational philosophy, and the ethics in leadership as well as the nitty gritty for school law and if you choose, special education law. This program also includes a curriculum internship where you'll have an opportunity to demonstrate your skills as a leader in schools. You won't have to wait until graduate to start applying this relevant and affordable programming to enhance your skills as a teacher.
Estimated Out-of-State Tuition per Credit: $288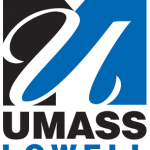 Founded in 1894, the University of Massachusetts Lowell (UMass Lowell) is a public research university located in the city of Lowell, Massachusetts. UMass Lowell enrolls over 17,500 students, and has been accredited by the New England Association of Schools and Colleges to offer over 3,720 degrees and certificates. The online program alone offers over 50 fully online degree and certificate programs. US News ranked UMass Lowell 152nd for best national university and 78th for its public university ranking. Additionally, student-to-faculty ratio is low at 17:1. Meaning you are getting quality education and more opportunity to interact with professors. Forbes and Payscale.com continuously recognize UMass Lowell for providing high value education, giving you a high return on your investment.
The University of Massachusetts Lowell (UMass Lowell) is a fantastic choice for educators ready to take the next step as leaders in their field. The program is 10 courses long and has two emphases available. You can pick between the science education option or the autism studies option. For science education you are required to include 6 courses or 18 credits of science education such as "evolution in Context for Teachers," "Exploring the Nature of Science" and others. The autism emphasis focuses on areas of applied behavior analysis such as "Introduction to Behavioral Intervention," "Functional Analysis and Treatment of Challenging Behavior." Both programs culminate with a capstone project, and both have core programs relevant to this field. The programs costs $470 per credit hour and is completed after 30 credit hours. This program ranks highly for its quality, and flexibility.
Estimated Out-of-State Tuition per Credit: $470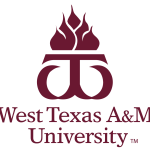 West Texas A&M University was founded in 1910 and is a public university located in Canyon, Texas and is fully accredited by the Souther Association of Colleges and Schools Commission on Colleges. Traditionally known for excellence in teacher preparation, music, agriculture and nursing, WTAMU offers 58, undergraduate and 39 graduate degrees to nearly 9,000 students including an Ph.D in agriculture. The University is located on the panhandle of Texas and is considered to be one of the most affordable universities in that five-state region. According to US News, WTAMU is ranked #35th in Top Public Schools. According to the Guide of Military Friendly Colleges, West Texas A&M is listed "military friendly." The university's high quality academic profile, and high value return for your investment put West Texas A&M at the top of our list.
The Master of Education in Curriculum and and Instruction is offered with two emphases; they are reading, and special education. West Texas A& M offers a total of three completely online master's degrees for those interested in advancing to a leadership position in schools. All three degrees are 36 credit hours and cost $317 per credit hour which means your masters degree costs a little more than the national average for a year of in-state tuition. In addition to a fantastic price, the two added areas of emphases means you have the choice to either tailor your degree to meet your specific career goals, or complete the standard curriculum and Instruction option to keep options open. For additional flexibility, West Texas A&M offers the option to elect up to 18 hours of courses so that you focus only on areas of study that interest you. This program culminates with a comprehensive examination.
Estimated Out-of-State Tuition per Credit: $317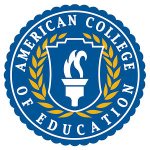 American College of Education was founded to improve education through the provision of online graduate programs, and professional development programs. The college is a for-profit institution based in Indianapolis, is accredited through the Higher Learning Commission and offers all of its courses online. Their personal mission is to provide accessible, affordable, and evidence-based education for student in today's world be it working professionals, parents or anyone who is looking to complete coursework from the convenience of their homes and local cafes. This is the kind of program that has the learner in mind without sacrificing quality education which is why American College of Education is at the top of our list.
This Master of Education in Curriculum and Instruction comes with eleven areas of focus! American College of Education may not have the current national rankings of some of our other picks, but when it comes to flexibility and affordability this program is number one. For just $235 per credit hour across 34 hours you will have your master's degree for less than $8,000. That's a life-time of benefits for less than one year of most in-state tuition costs. You won't find a better value anywhere, and we haven't even started to talk about the eleven choices for your area of focus. This program includes areas of focus in curriculum and instruction, differentiated instruction, digital learning and teaching, effective classroom management, elementary literacy, English Language Arts K-6, English language Arts 6-8, Mathematics K-6, Mathematics 6-8, Science, and Secondary Literacy. There is something for everyone at American College of Education.
Estimated Out-of-State Tuition per Credit: $235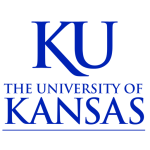 Founded in 1865, the University of Kansas is the largest public research university in the state of Kansas. US News ranks this flagship school 118th for top schools in the nation and 78th for best colleges for veterans. The University of Kansas has a high acceptance rate and regularly meets the financial needs of its enrolled students. Top education and financial feasibility are not the only reason the University of Kansas is a great pick. Throughout each of its colleges, the University of Kansas seems to be nurturing its students dreams and rewarding them with an education that makes an impact in all areas of study whether through their research at the KU Alzheimer's Disease Center, their study abroad programming, its aerospace program, or their research into creating innovative classrooms, the University of Kansas seems to provide meaningful education for everyone. If you're looking to achieve your goals at a high class school for an affordable price, this is a fantastic option.
Though a more expensive option, The University of Kansas is at the top of the academic ranking both through national overall ranking and through their school of education which is a top-20 education school. The quality of education from KU is tremendous and works well for working professionals who understand the concept that time is money. If you are the type of learner who is looking to get to the finish line quickly, this is a great option as the program takes less than two years to complete. Courses are 8 weeks long. For those who have found the world of standardized tests to be a barrier, that won't be a problem here as KU does not require a GRE for admission into their program. What you will get is quality instruction in areas like multicultural education, curriculum planning, differentiation, planning for school improvement, and 21st century pedagogical considerations. You finish your degree with a Master's project and leave with a top-notch education highly relevant and effective in today's classrooms. The total cost for the entire degree is $16,650: a small investment for a huge return.
Estimated Out-of-State Tuition per Credit: $555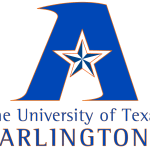 The University of Texas at Arlington (UTA) is a public research university located in Arlington, Texas an has been classified as an "R-1: Doctoral University- Highest Research Activity" by the Carnegie Foundation. According to the Military Times UTA ranks number 16 on the "Best for Vets Colleges" list. UTA also has the most distance learners in the state of Texas. The college of education ranks 120th according the US News and number 2 in terms of value colleges according to value colleges.com. UTA offers a total of 185 degrees; 85 baccalaureate, 74 masters, and 26 doctoral degrees. Additionally, there are 700 different courses offered online that are taught by UT Arlington's faculty.
The Master of Education in Curriculum and Instruction at The University of Texas Arlington comes with three areas of focus: Literary Studies, Math Education, and Science Education. Each program takes 18 months and 36 credit hours to complete. The cost per credit hour is low at just $273 dollars- meaning you complete your entire master's degree for $9,840. Each area of focus equips your with course material to keep you relevant and up-to-date for today's learners. If you select literary studies you can tailor your degree even further with a certification as a reading specialist, ESL specialist or a Master Reading Teacher (MRT) which focuses on collaboration, mentorships and coaching colleagues. For math and science, you pick your areas of interest. All of this means added flexibility so that you tailor your degree to meet your career goals.
Estimated Out-of-State Tuition per Credit: $273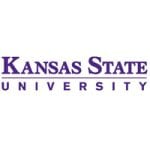 Kansas State University is a public, flagship, doctoral university located in Manhattan, Kansas and founded in 1863. US News ranks Kansas State 135th in the nation, and 90th as a "Best College for Veterans." More than 24,000 students are enrolled from all 50 states and over 100 countries. The Higher Learning Commission (HLC) of the North Central Association accredits Kansas State to offer over 250 undergraduate option, 65 master's degrees, 45 doctoral degrees, and 22 graduate certificates. The Global Campus has offered nontraditional education for 50 years. Their online learning programming is fully accredited by the HLC. Kansas State provides 27 Master's degree programs with nearly half of those in the field of education or human ecology.
The Global Campus at Kansas State University offers course material that is applicable to any educator who is looking to develop better pedagogy and curricula. This is the perfect program to meet your students needs immediately and will be and a great leap towards leadership. Each course is sequenced so that skills build upon others and in 6 different areas of focus. Choose skills are honed to your area of expertise, or flesh out your skills at an educator with new skills to make you an even more well-rounded teacher and leader. The areas of study for this program are: digital teaching and learning, educational computing, design and online learning, english as a second language, mathematics education, reading specialist and teaching civics and government. We chose Kansas State as one of our top picks because the course material is relevant, flexible and high quality. The program costs $551 per credit hour and takes about 31 credit hour to complete.
Estimated Out-of-State Tuition per Credit: $551

Arizona State University (ASU) is a public research university located in Tempe, Arizona and, according to US News, is ranked 129th for National Universities, and 86th for best colleges for veterans and number one among the most innovative schools in America in front of Stanford and MIT. ASU is ranked in the top ten for Fulbright scholars list ahead of Cornell, UCLA, and UC Berkley. The Carnegie Association ranks ASU as a research university with very high activity. ASU online offers over 100 undergraduate and graduate degree programs, and students enrolled in these programs learn from the same faculty as the students on-campus. All programs on-campus and online have been accredited through the Higher Learning Commission.
Arizona State University provides educators with an opportunity to enhance the learning experience of exceptional learners. There are three Master's in Education in Curriculum and Instruction to choose from. One is in applied behavior analysis which looks at principles if behavior modification for students for a variety of needs and is an approved program by the Behavior Analyst Certification Board. The MEd in autism spectrum disorders that is customized to the individual learn to be a caring and understanding practitioner who works with these exceptional children. The final MEd in Curriculum and Instruction offered at Arizona State is for gifted and talented students and is designed for educators, counsellor or other faculty to learn to aid gifted student to reach their full potential through creating gifted programs and differentiation. We chose Arizona State for its high quality educational standards, unique and diverse offerings and its value. This program costs $565 per credit hour.
Estimated Out-of-State Tuition per Credit: $565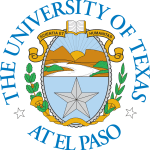 The University of Texas at El Paso (UTEP) is a public research university located in El Paso, Texas. Military Friendly, Military Times, and Military Advanced Education and Transition lists UTEP as a top university for veterans. The Carnegie Corporation awarded UTEP with a $5 million Teachers for a New Era research grant. Located right on the US-Mexico border, UTEP regularly enables generations of Mexican Americans to achieve their advanced education and career goals through offering 72 bachelor's, 73 master's, and 21 doctoral degree programs. The UTEP Promise Plan covers 100% of tuition for low-income Texans. Students also have the option to pay in installments over the course of each semester.
The Master of Education in Curriculum and Instruction at The University of Texas at El Paso provides four areas of concentration: bilingual education, early childhood education, educational technology and engineering. We chose this program for our top ten because of its many concentrations and great price. Each credit hour is just $319 per credit hour and requires 36 credit hours for completion for a total of $11,484. You may transfer as many as 8 undergraduate credits to help you complete these hours. Your graduate faculty advisor will guide you through this process and answer questions about which credits transfer and why. All students will take four core courses and 24 courses in your area of concentration. Whether it teaching content in Spanish, trends in early childhood education, or we boos for the classroom, each area of focus affords you the flexibility to construct the degree to meet the needs of your future career.
Estimated Out-of-State Tuition per Credit: $319
10. Chadron State College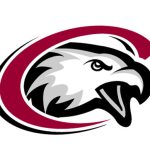 Chadron State College is a public school located in Chadron, Nebraska and enrolls 3,000 students from across the U.S. Student-to-faculty ratio is 20:1 where 83% of faculty hold the highest degree in their field. The college is situated in the northern part of the Nebraska Panhandle and five of its colleges are listed in the National Register of Historic Places. Chadron is regularly listed as one of top 50 sports and outdoor towns. Chadron is more than a beautiful place to go to school, it offers over 100 degree programs for undergraduate and graduate students and is very affordable offering a flat-rate for in-state and out-of-state tuition.
The Master of Education in Curriculum and Instruction at Chadron State College has five areas of concentration. They are: Elementary- General Education, Elementary Field Option (Concentration in a Subject Area), Secondary, PK-12 Reading Specialist, or K-12 Special Education. In addition to the six areas of focus, we love this program for its affordability. Chadron State College costs $325 per credit hour and requires a total of 36 credit hour for completion. Each course guarantees you will have the core materials needed to effect change at a leadership level in school. Expect to learn how to design your own research and analyze data, understand a philosophy of education, develop curriculum, understand the essential about school law, assess student performance, and learn about what characterizes behavioral and emotional disabilities. This masters degree program equips you to handle the issues that arise in today's classroom environments.
Estimated Out-of-State Tuition per Credit: $325