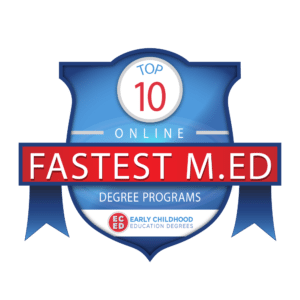 ​As teachers you know that your practice has to evolve and remain relevant withing the constantly changing classroom environment. Whether those changes are curricular, technological, or more focused on the the diversity of learners in your class, a master's degree is going to be an essential component to ensuring that your teacher practice is meets the needs of your learners. As teachers, you are some of the busiest professionals on the planet and your professional development needs to make sense and work with your professional and personal goals. Often times an accelerated degree program is the option that makes the most sense for educators looking to advance. The following master's programs all may be completed in just 12 months and are very flexible in nature. Some schools will offer up to 18 areas of concentration and others provide one degree option that covers a broad range versatile material. We surveyed degrees that offered added flexibility for learners who wish to extend their degree beyond a year as well as included those which are full time or part time. These are our top ten picks for best one-year online Master's in Education for their accelerated curriculum, affordability, engaging course content, and flexibility. ​
​
Methodology*:
Affordability (1/3): Combined analysis of overall tuition of the program, financial aid or scholarship assistance programs, and estimated cost per credit hour for out-of-state students.
Flexibility (1/3): The number of flexibility-enhancing elements specific to the degree program including teaching philosophy concentrations, degree specialties, prior learning or life experience crediting options, accelerated or self-paced courses, personalized student advisement/guidance, and competency-based credit options.
Academic Prestige (1/3): The academic prestige of the parent institution operationally defined through the score of combined rankings and/or reviews of prominent education review entities such as US News & World Report and The Princeton Review.
*All degree programs surveyed for this program have at least an option of being completed in one year.

​
​Western Governors University (WGU) is a private, nonprofit school based in Salt Lake City, Utah. However, this university is actually 100% online and was founded in 1997. Western Governors uses a "competency based" model when moving students through programming- meaning that individuals advance through their degree by showing a set of skills or competencies. Rather than spend extra hours on material that students already know, students may accelerate or simply test out of those subjects truly spending time on areas of interest. Its innovative approach to education means less time and money (tuition is nearly half of other online universities) an extremely flexibly schedule, as well as personal individual faculty support. Fast Company magazine lauds WGU for its foci on learning and relevant skill sets. This program was created by U.S. Governors and currently serves over 76,000 students across the United States and overseas military. Many organizations accredit programs at WGU including the NCATE.​
​
​
​Western Governors University made it to the top of our list because it is a flexible and affordable choice that really focuses on individuals who are ready to advance within their career. There are 12 accelerated fully-online Master's degrees in education as well as 2 endorsements available. Choose from any of the following degrees: M.S. Curriculum and Instruction, MS. Special Education K-12, M.S. Educational Leadership, M.A. English Language Learning, Med instructional design and others. THe two endorsements are in English Language Learning and Educational Leadership. Each program is unique and each program is comprehensive including everything today's educator will need for success in the classroom. The Curriculum and Instructional path includes curriculum theory, learning theories, instructional theory, educational psychology as well as 4 classes on curriculum design and differentiated instruction. Students complete their degrees learning about research and applying those to a curriculum and instruction capstone experience. Each degree contains different course material but follows a similar model. The cost for credit hours are another big reason that Western Governors made it to the top of our list as this program costs just $192 per credit hour! ​
​
Tuition per credit hour: $192
Flexibility Rank: 3/3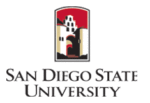 ​
​San Diego State University (San Diego State) is a public space grant research university located in San Diego, California and is the oldest university in San Diego County. The Carnegie Foundation classifies San Diego State as a Doctoral University with Higher Research Activity. San Diego State has the second highest number of Fulbright Scholars in the State of California only second to UC Berkeley. The Western Associate of Schools and Colleges accredits San Diego State to offer bachelor's to doctoral degree programs. According to U.S. News San Diego State is the 146th best school in the nation and the 74th best public school and also ranks highly for business, international business, and undergraduate level engineering programs. Current research endeavors are within the BioScience Center finding ways to increase and bolster the immune system during the flu incubation period and through the Coastal and Marine Institute that is following its mission of supplying "basic and coastal research and to share knowledge of the marine environment with the community." We like San Diego State for its high research activity, quality and affordable education. ​
​
​
​San Diego State offers a Master of Arts in Teaching (MAT) for both elementary and secondary education. We selected this degree program for its quality: it is taught by full-time and tenured faculty the same as on-campus. The coursework is also varied giving each individual an opportunity to select programming that is usable in their classroom. The course is sequenced starting with foundational material like learner assessment and curriculum development then focuses on research-based pedagogical approaches to teaching and finishes with either a research or capstone project. We also selected the program for its accelerated format that is just 24 credit units and completable across one year including semesters in the summer, fall, and spring. This program is designed for credentialed teachers and is just $459 per credit hour. ​
​
Tuition per credit hour: $459
Flexibility Rank: 2/3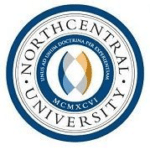 ​
​Northcentral University is a for-profit virtual university that was established in 1996 and is based in Prescott Valley, Arizona. There are 10,209 students enrolled that represents a diverse population of students. The Western Association of Schools Commission accredits Northcentral to offer bachelor's, master's and doctoral degrees. The Carnegie Classifications ranks Northcentral as a doctoral research university. Degrees are offered in the areas of Business & Technology Management, Education, Marriage and Family Therapy Programs, and Psychology. Students may tailor their degree programs to meet their personal and professional goals and are also offered in accelerated formates which is one of the reasons we selected Northcentral as one of our top 10 program. These degrees are fast and flexible. ​
​
​
​Northcentral Univeristy offers two different tracks for students looking to pursue the mater's in education including a standard online MEd track or an accelerated MEd that you can complete in just one year. There are 18 specialization areas in everything from coaching to adult learning to special education and many others. This program is accredited by the Council for the Accreditation of Educator Preparation. The degree is 30-36 credit hours in length. Those enrolled in the PK-12 Principal Leadership specialization are required to take 2 additional courses to meet certification requirements. We selected this degree program for its flexibility and of course accelerated offering. Students may elect to complete this degree in a little as 12 months though programming allows for extra flexibility for individuals who wish to extend to 15 months. The cost for this program is $607 per credit hour. ​
​
Tuition per credit hour: $607
Flexibility Rank: 3/3


​
​The University of Findlay is a private university located in Findlay, Ohio. There are a total of 5,029 students enrolled at Findlay where the student body is diverse and represents over 40 countries throughout the globe. The student-to-faculty ratio is just 16:1 and the average classroom has fewer than 20 students. According to U.S. News the University of Findlay is ranked as the 56th best school in the region and the 34th best college for veterans. Other recognitions hail from The Princeton Review as "The Best in the Midwest" as well as its rank as one of "America's Best Colleges," one of the best value schools and affordable online programs. Some unique programs include their science/pre-veterinary program, equetian program, and nuclear medicine technology. We selected the University of Findlay for its high quality, and great value education. ​
​
​
​The University of Findlay offers a Master of Arts in Education (MAE) completely online with seven areas of emphasis: children's literature, curriculum and teaching, educational technology, human resource development, reading, and science education. Each area of emphasis starts with the same 5 core courses: Being an Educational Leaders, Collaboration: Education and Community, Research for the Educational Leader, Educational Leader as a Change Agent, and a culminating project in education. Each area of emphasis has different requirements for completion. We selected UF MAE due to its high quality programming, flexibility and price. This accelerated degree still allows for flexibility within the design of the degree. This degree may be completed in as little as 12 months or may be extended to 8 months- adding an extra layer of flexibility. We also like the affordable sticker price- this program is just $495 per credit hour and requires 30-36 credit hours for completion. ​
​
Tuition per credit hour: $495
Flexibility Rank: 3/3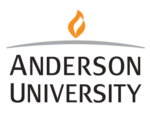 ​
​Anderson University is a private comprehensive university located in Anderson, South Carolina. The Commission on Colleges of the Southern Association of Colleges and Schools accredits Anderson University to offer bachelor's, master's, and doctoral degrees in over 60 areas of study. There are 3,212 students enrolled representing a diverse student body. There are 8 colleges that offer degree programs: South Carolina School of the Arts, College of Arts and Sciences, College of Eduction, College of Health Professions among others. According to , Anderson University is ranked as the 67th best school in the region and the 27th best value school which is based primarily off the quality to price metric, the number of students receiving need-based grants. The school of education offers innovative programs and incentives for diverse students who wish to become teachers. The Calle me MISTER initiative seeks to place male minorities into teacher positions to teach and serve as role models in South Carolina elementary schools. These innovative programs and high quality degrees along with the high value are why Anderson University made it to our top 10. ​
​
​
​Anderson University offers a Master of Education that is delivered fully online and requires 33 credit hours for completion. This degree is accredited by the National Council for Accreditation of Teacher Education. We selected this program for its high quality offerings and its affordable price. The curriculum focuses on current issues in public schools, best-practice methodologies for teaching, strategies for incorporating diversity in the classroom as well as principles for developing curriculum, assessment, literacy and education research. Students also learn to teach to a diverse student body through both the education of students with exceptionalities course and the nature and needs of gifted and talented students- you graduate with a truly versatile degree. When taken full-time this master's degree is completed in just 12 months. The price for this program is one of the lowest at just $344 per credit hour. ​
​
Tuition per credit hour: $344
Flexibility Rank: 2/3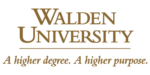 ​
​Walden University is a for-profit Public Benefit Corporation based in Minneapolis, Minnesota. The Higher Learning Commission accredits Walden University to offer bachelor's, master's and doctoral degree programs. Walden is part of a global network of 80 universities located in 29 different countries and enrolls over 47,000 students world-wide. The student body represents over 150 nations. There's also a partnership with the University of Liverpool, University of Roehampton, Xi'an Jiaoton-Liverpool University in China, and Monash South Africa. Walden's stated mission is that of change and wishes to supply programs that "reflect current market trends and promote positive change." It does so by offering degrees in fields like business management, nursing, information technology, communication and new media, public health and education. There are over 163 degree programs offered in traditional and non traditional formats. Online learning is flexible and is designed to fit the schedule of the individual. We like Walden for its flexible relevant and career-oriented offerings.​
​
​
​Walden University offers an online MS in Education (MSEd)
that is fully accredited by the National Council for Accreditation of Teacher Education. We selected this degree for its fantastic value as well as accelerated model and flexible option. There are 17 online master's in education specializations including one self-designed program that allows you to tailor your degree to match your personal and professional career goals. The 17 areas of specialty options include a focus on curriculum and instruction, mathematics, educational leadership, elementary education, special education and more! Depending on your area of interest, programs require anywhere between 30-36 credit hours for completion. Some degrees like the Educational Leadership Principal Preparation require some credit hours devoted to field experience. The cost of this program is $570 per credit hour and may be completed in as little as 12 months. ​
​
Tuition per credit hour: $580
Flexibility Rank: 3/3

​
​Concordia University Irvine (CUI) is private Christian University located in Irvine, California. Established in 1976 as way to provide a Lutheran education to the Pacific Southwest, CUI is now home to a diverse student body though still emphasizes its Lutheran heritage through some programs. There are a total of 4,505 students enrolled and the student -to-faculty ratio is 18:1. The majority of classes have fewer than 20 students. The Western Association of Schools and Colleges accredits Concordia University Irvine to offer bachelor's, master's, and doctoral degrees as well as post-graduate certificates. According to U.S. News Concordia University is the 41st best college in the West and the 23rd best college for veterans. There are a vast range of degree programs available to students from acting and music to classical languages and more. Graduates may focus on business, coaching athletics education, theology, nursing, counseling among other programs. Online programs at Concordia Irvine add extra flexibility and also emphasize the importance of convenience and affordability which is why Concordia University Irvine made it to the top of our list. ​
​
​
​Concordia University Irvine offers a Master of Arts (M.A.Ed) in Curriculum and Instruction. This program is fantastic for its flexible options including the on-year accelerated option as well as no fixed class times in this online format. This is an online cohort program so those who elect to study online get a similar experience to those who study on campus as students participate in online discussions and group activities. Each class is just 8-weeks long and and individuals who wish to complete this degree in one year must be able to devote full time hours to this course. Students also have the flexibility to stretch this degree across two years- taking just one class every 8 weeks until completion. Thirty credit hours are required for completion of this degree program including 12 core unites and 5 classes selected by your cohort. Students finish their degrees with a capstone experience for 3 credit hours. The cost of this program is $530 per credit hour. ​
​
Tuition per credit hour: $530
Flexibility Rank: 2/3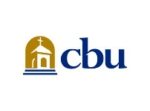 ​
​California Baptist University (CBU) is a private, Christian liberal arts university located in Riverside, California. There are 8,5541 students enrolled at CBU and the student-to-faculty ratio is just 17:1. The Western Association of Schools and Colleges accredits California Baptist University to offer bachelor's and master's degree programs. There are 10 academic schools and colleges offering a variety of degrees: the college of architecture visual arts and design, college of arts and sciences, college of engineering, college of health science, college of nursing, school of behavioral science, school of business, school of christian ministries, school of education, school of music, and the online and professional studies. CBU online is designed for non-traditional learners including working professionals, parent-students or really anyone who is looking for the convenience afforded to them through online learning. In addition to its ranking as 37th best regional university in the west, and teh 21st best college for veterans, U.S. News also ranks California Baptist University highly for it online bachelors and master's degree programs. All of these accolades, flexible options at an affordable price equal high value which is why CBU made it to our top 10. ​
​
​
​California Baptist University offers a Master of Science in Education with an emphasis in Early Childhood Studies (MSE/ECS) for candidates who wish to excel in their early childhood career learn to research best-practices in education as well as gain insight into recent theories and principles that apply to the early learner. Tudents will learn to develop curricula, surpervise employee and other colleagures and evaluate success. This is an academic and practical degree program that readily translates to your classroom. We selected this program for our top 10 because it's affordable, may be completed in as little as 12 months and provides comprehensive material for master's candidates. The coursework includes a survey of educational research, international and comparative education, school family, and community partnerships, leadership and supervision in early childhood settings, as well as the exceptional child for a total of 33 credit hours. The cost for this degree is just $615 per credit hour. ​
​
Tuition per credit hour: $615
Flexibility Rank: 2/3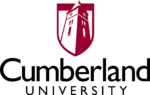 ​
​Cumberland University is a small private liberal arts university located in Lebanon, Tennessee. There are 1,550 students enrolled at Cumberland where the student-to-faculty ratio is just 16:1 and the majority of classrooms contain fewer than 20 students. The Southern Association of Colleges and Schools to award associate, bachelor's, and master's degree programs. The four academic schools offering degree are the school of humanities, education and the arts, Labry School of Science, technology, and business, the Rudy School of Nursing and Health Professions, and Professional Development. Degree programs are vast and varied and include programs like an associate in arts, BS in athletic training, bachelor of science in nursing, as well as several master's degrees such as a MS in Nursing, and an MA in Education. We selected Cumberland University for its affordable high quality programming. ​
​
​
​Cumberland University offers at Master of Arts in Education fully online and completely accredited by the National Council Association for Teacher Education. This online degree is offered full-time or part-time. Full-time students complete this degree in just 12 months across three semesters utilizing and 8-week course model. Course content includes "innovative instructional technology" school law, advanced educational psychology, curriculum design, classroom management, divers populations and more for a total of 36 required credit hours. Applicants to this program must have completed a bachelor's degree from an accredited institution. We selected this program because the course is just a year, material is comprehensive and therefore versatile and tuition is affordable at just $475 per credit hour. 60% of students receive some form of financial aid.​
​
Tuition per credit hour: $475
Flexibility Rank: 2/3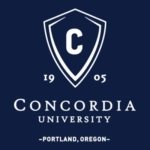 ​
​Concordia University Portland is a private nonprofit liberal arts university located in Portland, Oregon and is part of the Concordia Academy. The Lutheran Church founded Concordia in 1905 to establish education for Lutherans. The Northwest Commission on Colleges and Universities accredits Concordia University Portland to offer bachelor's, master's and doctoral degree programs. The six academic schools include the College of Arts and Sciences, College of Education, College of Health and Human Services, School of Management, School of Law as well as HOmeland Security and Emergency Preparedness. The online degree offerings are some of the best in the country. In fact, the M.Ed program ranked number one and the National Center for Education Statistic (NCES) and the online MBA ranked 3rd in Oregon according to bizjournals. Online education mirrors that of its brick and mortar campus and includes a cohort of learners and the same qualified faculty. We selected Concordia University Portland for its rigorous highly academic programming as well as is accelerated offerings. ​
​
Concordia University offers a fully online Master of Education (MEd) in 18 areas of concentration. We selected this degree for its accelerated programming but also because of the flexibility afforded through numerous areas of specialization. Individuals find the versitility they need to advance in their chosen field of education. The areas of specialization include: Adolescent Literacy, Bible Literacy, Common Core State Standards Instructional Leader, Early Childhood Education, Educational Technology Leadership, English Language Development, English for Speakers of Other Languages, Environmental Education, The Inclusive Classroom, Leadership, Mathematics, Methods and Curriculum, Online Teaching and Learning, Reading Interventionist, Science, Social Studies, STEAM (Science Technology, ENgineering, Arts and Mathematics), and teacher leadership. Each degree is 30 credit hours long and costs $697 per credit hour.
Tuition per credit hour: $697
Flexibility Rank: 3/3