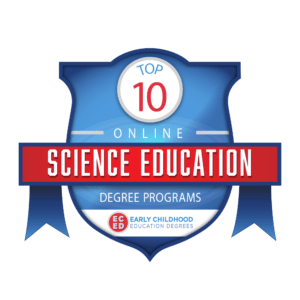 As our knowledge of science and technology changes, so does our approach to presenting this material. Today's classroom is filled with diverse learners, many of whom do well learning through today's technology. As the world moves forward with science, so are educators called to move with it. No teachers left behind with the aid of these fantastic online options for those who are seeking to master their approach to teaching science. Whether and elementary, middle, high school or community college instructor, one of these programs are right for you. Some courses also instruct alternative science educators including home-schoolers, teacher in zoos, aquariums and others!
Methodology:
Affordability (1/3): Combined analysis of overall tuition of the program, financial aid or scholarship assistance programs, and estimated cost per credit hour for out-of-state students.
Flexibility (1/3): The number of flexibility-enhancing elements specific to the degree program including teaching philosophy concentrations, degree specialties, prior learning or life experience crediting options, accelerated or self-paced courses, personalized student advisement/guidance, and competency-based credit options.
Academic Prestige (1/3): The academic prestige of the parent institution operationally defined through the analyses of the rankings/reviews of prominent education review entities such as US News & World Report and The Princeton Review.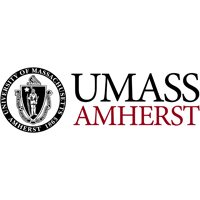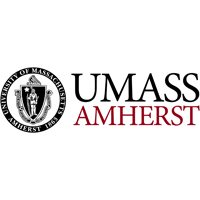 The University of Massachusetts Amherst (UMass) is a public research university with a land-grant located in Amherst, Massachusetts. UMass is the flagship of the
University of Massachusetts system. UMass is ranked as the 29th best school in the nation according the U.S. News and World Report. UMass offers bachelor's, master's
and doctoral degrees; 111 are undergraduate, 75 are masters and, 49 are doctoral programs. UMass is part of the five-college consortium that allows students to take
courses, at Amherst, Hampshire, Mount Holyoke, and Smith Colleges. Umass has ten colleges including the Isenberg School of Management hosting a top-ranking
business program. UMass is also known for its sustainability programming and started their UMass Climate Action Plan in 2010. UMass ranked third in research grants from the National Science Foundation following behind Harvard and MIT.
The University of Massachusetts online offers two paths to further your career as a science educator. There's a Master of Education (M.Ed.) as well as an Education Specialist (Ed.S.). This means you can leave for 30 credits with one degree or 33 credits, have two degrees! These programs are appropriate for elementary and middle school teachers through to grade 8. The core content of the program is based on the National Science Education Standards as well as the Massachusetts Science and Technology framework including astronomy, geoscience, nutrition, biology, entomology, chemistry, and physics. This course costs $488 per credit hour and requires a one-time $300 Graduate Registrar's fee. This program has it all for elementary and middle school science teachers including a great school, price and double the options!
Estimated Out-of-State Tuition per Credit: $488
Flexibility-Granting Components: come out with two possible degrees

Pennsylvania State University (Penn State) represents 100,000 students. Penn State is a flagship research intensive university with a land grant and large history of education based in teaching, research, and service. The World Campus offers more than 100 degrees, professional programs and certificates to over 12,000 distance learners each year. US News ranks Penn State 50th among national universities and 14th for top public schools. Penn State athletes compete in the Big Ten Championships and tournaments. In addition, fundraising and community engagement are at the heart of their mission, raising $2.49 billion dollars through endowments and similar funds and $226 million through annual fundraising. $801.3 million dollars were used towards research in 2015.
Penn State's world campus brings exceptional programs for multiple disciplines to students all over the world and their Master of Education in earth sciences is a phenomenal program for teachers of middle and high school science. The focus on earth sciences means that teachers will have extensive knowledge of topics like the geosciences, energy and mineral engineering, meteorology, geography, and astronomy. This program includes course material on curriculum and instruction- meaning you have access to the what part of teaching and the how- an essential for classroom success. There are also several elective classes so that you can further tailor your needs and interests. The growing need for highly qualified teachers in this field not only means the job market is wide open but that with an education from an institution like Penn State. U.S. News confirms and has ranked this program as one of the nationally best ranked programs. Though one of the more expensive programs at $821 per credit hour, this is academically one of the best!
Estimated Out-of-State Tuition per Credit: $821
Flexibility-Granting Components: a number of different sciences that may be focused on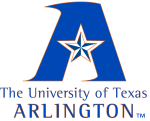 The University of Texas at Arlington (UTA) is a public research university located in Arlington, and has the highest research activity according the Carnegie Foundation. The Military Times ranks UTA 16th "Best College For Vets". UTA also has the most distance learners in the state of Texas. The college of education ranks 120th according the US News and number 2 in terms of value colleges according to value colleges.com. UTA offers a total of 185 degrees; 85 baccalaureate, 74 masters, and 26 doctoral degrees. Additionally, there are 700 different courses offered online that are taught by UT Arlington's faculty to a grand total of 51,000 students! "Texas does it bigger" certainly applies where UTA is concerned.
The program at University of Texas Arlington is a Master of Education in Curriculum and Instruction with a specialization in science education. This program is suitable for already certified teachers and does not lead to certification, however this material can be applied to educators who work in alternative education settings such as nature centers, zoos, museums etc… This is a comprehensive science specialist program that considers science for grade K through 12. This program has all the benefits of curriculum and instruction design degrees with the added benefits of an enriched understanding of science education as it pertains to today's classroom. Learn to design curriculum for diverse students, learn to research- analyze and select peer-reviewed up-to-date meaningful literature, implement your design and more. The capstone for this program is not a thesis, but rather more of a practical project to be implemented in your educational setting. Another great feature to this program are its 5 week accelerated courses and 18 month finish time, and if that wasn't enough reason to consider UTA, this program is by far the least expensive at just $273 per credit hour!
Estimated Out-of-State Tuition per Credit: $273
Flexibility-Granting Components: accelerated 5 week couses / 18 month finish time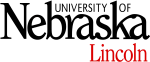 The University of Nebraska- Lincoln is a public flagship university located in Lincoln, Nebraska. According to US News, UNL is ranked 111th in the nation. UNL is also a member of the Big Ten Conference and according to Carnegie it's listed as a "Doctoral University [with the] Highest Research Activity". UNL is accredited by the Higher Learning Commission and has also been listed as a "best value" public university according to Kiplinger's and the Princeton Review. The value of this program lies in its fantastic education standards and low cost. That's why UNL ranks as one of our top 10 schools for a Master's in Higher Education. In addition to academic rigor, and affordability, Lincoln has more green space (parks) than nearly and other city in America. Students who start at UNL stay at UNL and graduation rate is also high.
We love this program for many reasons but especially its flexibility. This is suitable not only for K-12 school educators but also community college educators, home school educators and really anyone who wants to expand or even acquire a base of knowledge in science. This is a Master in Applied Science with a science specialization. One of the aims of the program is to integrate science and technology and another is to help you design age-appropriate pedagogy for your classroom. Additional flexibility comes through the multiple areas of study including: Agricultural and extension education, agricultural economics, agronomy and horticulutre, animal science, entomoloy, food science and technology, and natural resource. THis program is 36 credit hours long and culminates with a masters of science project. The cost of this program is just $545 per credit hour.
Estimated Out-of-State Tuition per Credit: $545
Flexibility-Granting Components: N/A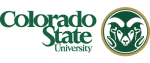 Colorado State University (Colorado State) is a public coeducational school founded in 1870 and enrolls over 24,000 students. Located an hour from Denver, and with easy access to the Rocky Mountains, Fort Collins provides the students with city convenience and nature at the its doorstep. CollegeRanker rated it as the #3 "college town to live in forever." The ethos at Colorado State is one of acceptance, health, and balance. With a 17:1 student-to-faculty ratio, high freshmen return rate, and over $313 million spent on research, it's clear why Colorado State boasts a warm welcome and a unique experience for its learners. US News ranks Colorado State 129th for national universities and 86th as a "Best College for Veterans." The online program provides you with the flexibility afforded from an online degree merged with the rigor and high standards of a research university. Online programming includes recorded lectures from live on-campus sessions, real-time sessions with your instructors, interactive videos, peer-reviewed research articles and team projects.
Colorado State University's program is a Master of Natural Sciences in Education. It really is for anyone with a science background. Though this program does not in its own right get you a certification to teach, all materials presented will get you on track. For this program you do not need to already have a position as a teacher- this is rare. However, this program is still very relevant for current teachers. You will learn to enhance your pedagogical techniques and develop new ones, solidify your knowledge in biology, chemistry, physics and environmental science. According to Colorado State, they graduare "more STEM disciplines than any other Colorado campus" There are also two degree options to choose from a research-focused degree as well as a coursework option. The coursework option is really tailored to individuals who are already teachers and informs your curriculum development. If you decide to pursue research you will focus on a research project instead of the course work and independent study programs in the coursework option. The price for this program is $588 per credit hour.
Estimated Out-of-State Tuition per Credit: $588
Flexibility-Granting Components: N/A


Western Governors University (WGU) is a private, nonprofit school based in Salt Lake City, Utah. However, this university is actually 100% online. Its innovative approach to education means less time and money (tuition is nearly half of other online universities) an extremely flexibly schedule, as well as personal individual faculty support. Fast Company magazine lauds WGU for its foci on learning and relevant skill sets. This program was created by U.S. Governors and currently serves over 76,000 students across the United States and overseas military. Many organizations accredit programs at WGU including the NCATE.
The Master of Arts in Science Education is for grade (5-9). This program is appropriate for licensed teachers with a bachelor's degree who are looking for what is termed as "middle-level" certification in general science. WGU designs their programming in such an innovative way! This is all about the needs of a professional. So many people can not stop everything and return to school and even the restrictions of the online schedule impede learning. With this program and all their programs you only do work on your time and you move on only once demonstrating competency. Some of you may have the foundational knowledge to breeze through certain courses and take more time for others. The program should be treated like a part-time job, regardless of this added flexibility. To accompany this program you will receive an in-home science lab kit! That's right, this program can be done from home, completely! In addition, WGU makes this program so affordable at only $361 per credit hour for a total of 32 credit hours. The final project is a written and oral exam.
Estimated Out-of-State Tuition per Credit: $361
Flexibility-Granting Components: N/A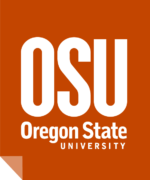 Oregon State University is a public research university with a land, sea, space, and sun grant- only one of two universities with all for designations. In fact, the Carnegie Foundation classifies OSU as a doctoral university with the "highest research activity". Its national ranking is 143 according to U.S. News and it ranks highly for military students as well. Not to mention, Oregon State is located in Corvallis a safe, green city in the pacific northwest ranked the 7th best college town in the nation according to American Institute of Economic Research . The total student enrollment is over 30,000 and programming is comprehensive. There are over 40 bachelor's and master's programs and 900 courses offered completely online. All programs are accredited through the Northwest Commission on Colleges and Universities.
Oregon State University offers an advanced science and mathematics degree for elementary and middle school teachers. This is a Master of Education for certified teachers. One unique trait of this course is its emphasis on "creativity". Many programs will teach "to the book" while this program also adds the extra quality of using creative problem solving to create innovative lesson plans for today's classroom. Expect to learn how to create curricula that utilizes today's technologies, and learn about the current teaching trends and why they are there. This program adds some extra flexibility with its 15 credit hours of electives. In fact, up to 15 credits may be transfered as long as they meet the graduate requirements. That's a lot of transferable credits! The approach to this program is much like that of an on-campus program. You become a member of a cohort. This program takes two-years. There is some flexibility on a case-by-case basis, so it would be important for you to contact program directly to ensure that your work and life schedule will match the requirements of this course. This program costs $521 per credit hour and is 45 credit hours in length.
Estimated Out-of-State Tuition per Credit: $521
Flexibility-Granting Components: N/A
8. University of Cincinnati

The University of Cincinnati is a comprehensive public research university with a student population of 44,000. According to U.S. News the University of Cincinnati is one of the "Best National Universities" with a ranking of 135th. It is additionally recognized as one of the top 200th best universities in the world according to Times Higher Education . ONe of the University of Cincinnati's claim to fame is the invention of the "co-op system" in 1906. They have had a long time to perfect this collaborative educational approach; that is the academic with the "real world" meaning that your education is nested in a context of professional experience. The Higher Learning Commission accredits the programs at UC which offers over 300 degree-granting programs.
The program at the University of Cincinnati is a unique choice in that it is specifically designated as a Master of Education in Science, Technology, Engineering, and Mathematics (STEM). You have maximum flexibility where coursework is concerned. This program is relevant for K-12 educators in today's classroom. STEM subjects are high-need areas that are ever-changing with technology. This comprehensive program is designed so that you can implement change in your classroom immediately. You will learn about research, curriculum theories, teaching to diver learners, curriculum and instruction, how to integrate STEM in practice, science in the lab, mathematics problem solving, technology and culminate with a clinical experience. The cost for this program is $739 per credit hour requires 30 credit hours and each course is approximately 7 weeks in length. The estimated time to completion is two years for full-time students.
Estimated Out-of-State Tuition per Credit: $739
Flexibility-Granting Components: N/A
9. North Carolina State University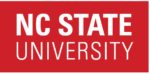 North Carolina State University is a top ranked national university. In fact, it's 92nd according to U.S. News and ranks 59th as a Best College for Veterans, and 62nd as a Best Value School; seconded by the Princeton Review NCSU is also known for its graduate business programs, graduate education programs, veterinary schools, undergraduate programs in biology/agriculture engineering, STEM, and several others. There are hundreds of degrees to choose from at this top public school which is accredited by the Southern Association of Colleges and Schools Commission on Colleges.
North Carolina State University offer a Master of Education in Science Education suitable for grades 6-12 and is relevant for any educator teaching at the secondary level, community college level, or in alternative education settings such as museums, aquariums, zoos and others. Though this is our most expensive pick, NC State is one of the top 100 schools in the nation. The academic excellence balances out the $1007 per credit hour sticker price. For those who are looking for a top-notch education available from home this is about as good as it gets! Full-time students can complete this program in 2 years and part-time students complete this program in about 3-4 years. This curriculum is approved by The National Board and includes 12 hours of core science classes 3 hours of research, and some really unique option including science for special populations, middle school, mentoring, technology, and a thesis. Some elementary courses may be taken. This program really does have something for all science education professionals.
Estimated Out-of-State Tuition per Credit: $1007
Flexibility-Granting Components: N/A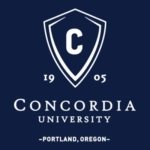 Concordia University is a private non-profit liberal arts university located in Portland, Oregon. It is accredited by the Northwest Commission on Colleges and Universities. There are over 7000 students enrolled at this university and 6000 of those are graduate students. The student-to-faculty ratio is 17:1 where 74 % of the student body are enrolled online. Concordia online serves many professionals in the field's of education and Homeland Security. This university has four colleges including the Concordia University School of Law which is located in Boise, Idaho. The university's mission is centered on three "core themes:" Lutheran, Rigor, and Servant Leadership.
Our final pick is Concordia University and its Master in Education in Curriculum and Instruction with an emphasis on science. This is for a teacher who teach kindergarten all the way through community college (considered to be K-14). All course material has been approved by the National Science Education Standards and the National Science Teachers Association. Be prepared to learn to integrate your science knowledge with the new technologies of today's classrooms. You will also learn to assess and evaluate your students learning as it is in progress (known as formative assessment), ethics in the field of curriculum and instruction as well as 15 credit hours of science. The capstone project is one of three courses: action research, thesi, or practitioner inquiry. Courses are just 5 weeks long and the cost per credit hour is $697 per credit hour.
Estimated Out-of-State Tuition per Credit: $697
Flexibility-Granting Components: N/A