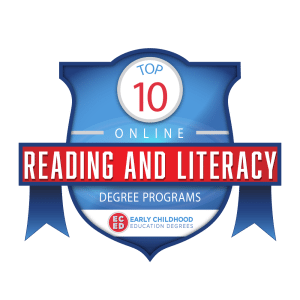 Reading and Literacy are considered the cornerstone to education an absolutely essential skill for making progress not only in academics but through life. Yet increasingly literacy and reading issues are more and more prevalent in today's classroom. With language barriers, developmental barriers, different learning styles and skill deficits prevalent in all of today's inclusive classroom settings a teacher may find themselves wondering how to address this very core skill- reading. These master's in reading and literacy are offered completely online, are often accelerated and truly address the variety of challenges in today's classroom. Whether you're trying to reach out to your ESL learner, learners with autism, or simply learners who find reading and comprehension difficult, these degrees will provide you with the tools necessary to address the challenges in the 21st century classroom.
Methodology:
Affordability (1/3): Combined analysis of overall tuition of the program, financial aid or scholarship assistance programs, and estimated cost per credit hour for out-of-state students.
Flexibility (1/3): The number of flexibility-enhancing elements specific to the degree program including teaching philosophy concentrations, degree specialties, prior learning or life experience crediting options, accelerated or self-paced courses, personalized student advisement/guidance, and competency-based credit options.
Academic Prestige (1/3): The academic prestige of the parent institution operationally defined through the analyses of the rankings/reviews of prominent education review entities such as US News & World Report and The Princeton Review.


The University of Missouri is located in Columbia, Missouri and is a pubic flagship university with a land grant. It has a national ranking of 111, a ranking of 73 for "Best Colleges for Veterans" and 63rd best business programs according to U.S. News . The campus is green and by that we mean over 42,000 plants across the campus. Students literally live in a botanical garden. Not to mention a number of the university buildings themselves are listed on the National register of Historic Places. There are over 300 degree programs offered to more than 33,000 students. Mizzou (the colloquial term for the University of Missouri) offers nearly 90 online options as well.
The University of Missouri is certainly making its mark as an institution that provides flexible, affordable, and top-notch online learning programs. The M.Ed. in Literacy and Education has it all, which is why it made it to the very top of our list. This 33-credit hour program can be completed 100% online meaning you work at times that are convenient and work withing your persona and professional schedule. Not only that, Mizzou is our least expensive pick costing only $352 per credit hour! The core course work includes aspects of human learning, reading and writing pedagogy, language development ranging from birth to adolescence as well as teaching strategies for students K-12. There are additional elective courses available tailored to your specific interests-adding even more flexibility to this fantastic degree option.
Estimated Out-of-State Tuition Per Credit (if Applicable): $352
Flexibility-enhancing components: N/A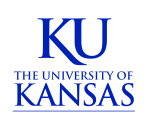 Founded in 1865, the University of Kansas is the largest public research university in the state of Kansas. US News ranks this flagship school 118th for top schools in the nation and 78th for best colleges for veterans. The University of Kansas has a high acceptance rate and regularly meets the financial needs of its enrolled students. Top education and financial feasibility are not the only reason the University of Kansas is a great pick. Throughout each of its colleges, the University of Kansas seems to be nurturing its students dreams and rewarding them with an education that makes an impact in all areas of study whether through their research at the KU Alzheimer's Disease Center, their study abroad programming, its aerospace program, or their research into creating innovative classrooms, the University of Kansas seems to provide meaningful education for everyone. If you're looking to achieve your goals at a high class school for an affordable price, this is a fantastic option.
We love the programming at the University of Kansas as it really addresses the full gambit of what it means to be an educator in today's classroom. How do I teach to diverse learners? How do I make my teaching effective from day one to the last day of school? At the University of Kansas you will learn from one of the best- their education department is one of the top-20 in the nation according to U.S. News and will be equipped to walk into a classroom with confidence because from UKansas you have the tools to teach. Not only that but this program is fast- 10 courses, 8 weeks each and 30 credits and that's it! Learn about the foundations of curriculum and instruction, foundations of reading process and theory instruction, understanding research in education, multicultural education, reading and English language learners and finish with a capstone project.
Estimated Out-of-State Tuition Per Credit (if Applicable): $555
Flexibility-enhancing components: accelerated courses
3.)California State University San Marcos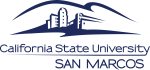 California State University San Marco (CSUSM) is one of 23 schools in the California State University system. There are over 14,000 students enrolled participating in bachelor's, master's, a joint doctoral degree with UC San Diego, and teaching credential programs. There are four colleges that offer degree in the fields of science and mathematics, the college of the humanities and the arts, education and health and human services. CSUSM is located in northern San Diego county that offers close proximity to beaches, mountains, and desserts. The city offers a bustling night life and is just a short trip from the main campus.
The Master of Arts in Education a CSUSM is a literacy program that teaches you to serve as a reading specialist for students age K-12. The types of jobs ready and waiting fr you include multi-lingual reading specialist, master reading instructional specialist as well a literacy coach. In addition to learning how to educate you students you will also learn to coach others on staff- literacy issues are addressed with a team not just in an individual silo. We love that California State University San Marco includes this in their programming. In addition other core classes include schooling in a multicultural society, foundations of literacy and literacy instruction, creating a culture of literacy, teaching literacy in a 21st century classroom and others. Additionally, this program is accelerated and is completed in 16 months with just 39 credit hours and tuition is low at just $399 per credit hour.
Estimated Out-of-State Tuition Per Credit (if Applicable): $399
Flexibility-enhancing components: accelerated
4.)University of Nevada, Reno

The University of Nevada- Reno was founded in 1864 and is a public flagship university with a land grant. The Carnegie Classification has ranked this national research school as an (RU/H) meaning Nevada has the highest level of research activity. Notably, the University of Nevada is home to a large-scale structure laboratory, a terawatt-level Z-pinch maching and a high-intensity laser system. Other noteworthy programs include their school of medicine and journalism- a producer of 6 Pulitzer Prize winners. Perhaps an interesting fact about Northern Nevada is its cultural link to the Basque language and the university's dedication to Basque studies. According the U.S. News Nevada is ranked 197th in 'National Universities', and 106th for "Top Public Schools". Programs are accredited by the Northwest Commission on Colleges and Universities.
The University of Nevada, Reno works with the E.L. Cord Foundation Center for Learning and Literacy to present a fantastic Master's in Literacy. This program is young and current. Developed in 2009, learn how literacy and our understanding of it have undergone changes that have occurred due to social, economic, technological and other emerging differences. This program remains cutting edge because your professors are cutting edge professors- constantly learning and adapting to make sure that your practice remains relevant. The online format of choice here is real time video and audio conferencing, online discussion formats and student-created video presentations. You will learn about literacy and children's literature and all of the pedagogy that focuses on teaching methods specific to a variety of populations. This program culminates with a master's capstone project.
Estimated Out-of-State Tuition Per Credit (if Applicable): $406
Flexibility-enhancing components: N/A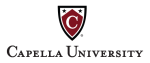 Capella University is a for-profit institution of learning based in Minneapolis, Minnesota. Most of their education is offered online. Whether a certificate, bachelor, master's or doctoral program, you will find all of those here through Capella's comprehensive programming. The Higher Learning Commission granted Capella University a regional accreditation from the North Central Association of Colleges and Schools to offer 142 graduate and undergraduate areas of specialization. Most of the online presence is comprised of master's degree candidates. Some credits can be applied to your degree through a prior learning assessment program, meaning Capella University will allow you to apply college credit based on your past experiences. Capella University also offers "Flex Path" that enables student to accelerate or decelerate programming according to their schedule.
Capella University lives up to is mission and prepares nontraditional learners to achieve their career advancement goals. This program is accredited by the National Council for Accreditation of Teacher Education. The degree requires 45 credit hours for completion and each academic quarter is 3 months long. The core material is exciting and relevant including assessment and improvement of instruction, classroom management strategies, and strategies for eliminating the achievement gap. Specialization courses include developing fluent readers, comprehension, sociocultural context, and foundation theories in reading instruction. A 6 credit hour reading and literacy practicum is also required. This program costs $444 per credit hour meaning that your entire master's degree program costs less than $20,000.
Estimated Out-of-State Tuition Per Credit (if Applicable): $444
Flexibility-enhancing components: accelerated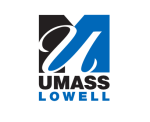 Founded in 1894, the University of Massachusetts Lowell (UMass Lowell) is a public research university located in the city of Lowell, Massachusetts. UMass Lowell enrolls over 17,500 students, and has been accredited by the New England Association of Schools and Colleges to offer over 3,720 degrees and certificates. The online program alone offers over 50 fully online degree and certificate programs. US News ranked UMass Lowell 152nd for best national university and 78th for its public university ranking. Additionally, student-to-faculty ratio is low at 17:1. Meaning you are getting quality education and more opportunity to interact with professors. Forbes and Payscale.com continuously recognize UMass Lowell for providing high value education, giving you a high return on your investment.
The University of Massachusetts Lowell has been making its mark for online Master's degrees and has done an excellent job addressing the needs of diverse learners. The M.Ed. in Reading and Language is just another example of a fantastic relevant degree that makes a difference for today's classrooms. There are two tracks available for those who require or do not require additional licensure which is relevant for students studying in Massachusetts. This program is relevant for those who already have a license to teach in elementary education or something similar and is only a 10 course program. The core programs are educating diverse populations, program evaluation and the other courses are specializations either in teaching reading in content ara, young adult literature, language acquisition, assessment of reading and language disabilities, treatment of reading and language disabilities, and theory and research. This program is completed with a practicum.
Estimated Out-of-State Tuition Per Credit (if Applicable): $470
Flexibility-enhancing components: N/A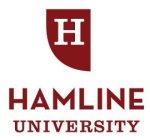 Hamline University is a private liberal arts institution located between Minneapolis and Saint Paul and is the first university in Minnesota. The student body is comprised of over 2,000 undergraduates and nearly 3,000 graduates. According to U.S. News Hamline University is ranked 20th in the "Best Colleges Regional Universities Midwest" category and 6th as a "Best Value School." The campus itself has also won awards for its beauty and environmentally-friendly features such as its rain gardens, and energy-efficiency. The student-to-faculty ratio is 13:1 where 91% of the full-time undergraduate faculty hold either a PhD or the highest degree possible for their field. There are more than 50 areas of study that are accredited by the Higher Learning Commission including 6 online master's degrees. Hamline recently unveiled its Cognitive Neuroscience Research Center.
At Hamline University they understand the incredible importance of literacy and how it has changed in the 21st century. We love this program because its curriculum addresses everything you may encounter in today's classroom. This program requires 34 credits to complete and 10 of which are elective credits meaning that you have the opportnity to tailor your education to your interests- a quality that is vital to your success. This 24 month program is comprehensive in that it addresses essentials in literacy and learning, 21st century literacy challenges, literacy coaching, ne approaches to literacy across a variety of disciplines, a capstone project as well as 10 credits including the K-12 licensure program and 5 credits in specialized areas like autism, ESL, college admission councelling, K-5 math, gifted, or urban teaching. This private institution is also extremely affordable at only $452 per credit hour!
Estimated Out-of-State Tuition Per Credit (if Applicable): $452
Flexibility-enhancing components: N/A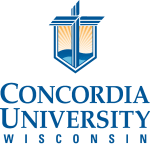 Concordia University Wisconsin is a private liberal arts Lutheran institution that offers private a private university education at a price that is nearly $10,000 below the average private university in the United States. The student-to-faculty ratio is low at just 12:1 and there is a total enrollment of nearly 8,300 students. The North Central Association of Colleges and Schools accredits its 78 undergraduate and 17 graduate programming. A number of programs are accredited through other organization and all education programs are approved by the Wisconsin Department of Public Instruction. Additionally, there are three doctoral and professional programs available and an online degree presence.
The Master of Science in Literacy is not only offered through the Wisconsin campus but also the Appleton, Beloit, Kenosh, Madison, Waukesha, and Mequon centres. There are two tracks available: those who wish to qualify for the Wisconsin Reaching Teacher Licensure and (with three additional credits) those who also qualify for the Reading Specialist Licensure. Concordia University understands that furthering your education is the key to implementing changes in your classroom immediately. With this sequence of courses there's no need to wait until the finish to being applying your knowledge. Not only that but you will learn to apply your literacy training to individuals- which is the key to success in today's classroom. Further your ability to teach at all levels with knowledge of how language develops from childhood all the way to adolescence.
Estimated Out-of-State Tuition Per Credit (if Applicable): $565
Flexibility-enhancing components: generous transfer policty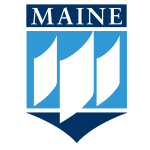 The University of Maine is a public research university located in Orono, Maine and is one of only a few schools with a sea, land, and space grant. According to the Carnegie Classifications the University of Maine is a "RH/U" university meaning it has the highest level of research activity. The U.S. News rankings include 183rd in "National Universities", #99th in "Top Public Schools", and others. UMaine is also one of the nation's top 50 green colleges according to the Princeton Review . The New England Association of Schools and Colleges accredits its programming. UMaine offers 100 undergraduate majors and academic programs, 80 master's degrees and 35 doctoral programs. Enrollment is nearly 20,000 students but the student-to-faculty ratio remains low at just 16:1.
The Master of Education in Literacy at the University of Maine is unique. Not only will UMaine look at literacy but through the lens of writing including creative writing! With this degree you may become a reading specialist as well as a literacy coach and is appropriate for preschool, elementary, secondary, special education and remedial education. You learn from some of the best literacy faculty in the nation as UMaine is an established national site for reading recovery teacher leader training. In addition to core required couses such an exciting seminar in fiction, wiring in schools and colleges, digital writing in the classroom you have several electives to choose from in areas like poetry, blogging, and developing online learning experiences. This program is blended and some on-campus courses may be required. The total number of credit hours is 33 with a cost of $523 for out-of-state learners.
Estimated Out-of-State Tuition Per Credit (if Applicable): $523
Flexibility-enhancing components: N/A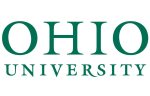 Ohio University is a public university that enrolls nearly 18,000 undergraduates, 5,000 graduates and nearly 6,000 distance learners (e-learners) at its Athens campus. The Carnegie classification for OU is of the highest research activity and the Center for Wold University Rankings places Ohio University into the top 3% of higher education institutions across the globe. Tuition is extremely low regarding the top-notch education you will find here and Fisk ranks it 14th among best buys for colleges and universities. The North Central Association of Colleges and Schools accredits Ohio University to offer hundreds of areas of study for both undergraduate and graduates.
The Master of Education in Reading Education at Ohio University is appropriate for anyone who is already holding a teaching license and wishes to continue their education in the field of literacy. This program will examine the foundations of reading instruction it theories and research underlying the reading process and how to teach it. Secondary reading instruction examines reading for adolescent learners where diagnosis equips the learning to diagnose a learners reading strengths as well as their instructional needs. Additionally there is a case study where candidate acquire real world learning experience and share that with the parents or guardian of th learner. This is an endorsement program that costs $542 per credit hour.
Estimated Out-of-State Tuition Per Credit (if Applicable): $542
Flexibility-enhancing components: an endoresment program
Related Rankings: