There are literally hundreds of websites and apps (for both Apple devices and Android) focused on teaching children to read. But which ones are the best? The ones recommended by leading parenting organizations? This list will hopefully make it easy and convenient to assist you and your children as they are learning to read online. This diverse list of websites and apps offer an array of resources including:
free reading passages
learning games
vocabulary words
Parents will appreciate the reading tools, activities, and ideas that help meet their child's needs.
Learn to read websites:
ABCmouse.com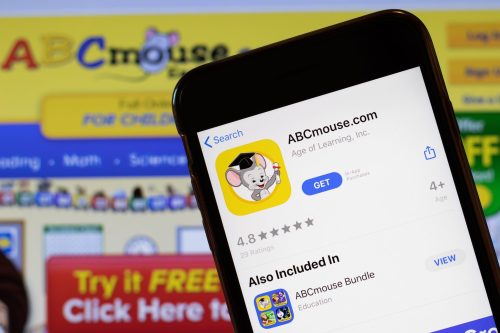 This site's reading curriculum helps children to quickly learn the letters of the alphabet and their sounds, as well as learn to instantly recognize the sight words that are most important for beginning readers. Your child will learn to love to read with our hundreds of fables, fairy tales, nonfiction books, and more.
The Reading Curriculum includes:
Uppercase and lowercase letter recognition
phonics
recognizing sounds
rhyming words
word families
Go to: https://www.abcmouse.com/
AdLit.org
AdLit.org, or All About Adolescent Literacy, is a comprehensive site that supports parents and teachers of students in grades 4–12. It's a national multimedia project offering information and resources to the parents and educators of struggling adolescent readers and writers.  Children can improve their reading comprehension skills.  
Take a look at this site if you have older children, because it offers information on college readiness and awareness. Another cool part of the site is the Ask the Experts page, which allows you to submit questions about students and reading so a team of experts can help you find answers.
Go to: http://www.adlit.org
Book Adventure
Book Adventure is a fun, free way to motivate your child to read. Kids in grades K-8 can:
search for books
read them offline
come back to quiz on what they've read
earn prizes for their reading success
Leading literacy experts agree that it's not enough to teach kids to read; they must choose to read independently if they are to become engaged, lifelong readers. Students also demand the integration of technology into today's learning process.
Using Book Adventure, readers in grades K-8 not only receive the satisfaction of reading a book from cover to cover, they also earn rewards for taking online quizzes to demonstrate their comprehension of the books they've read. This motivational approach to learning is proven to help build a love of reading,
Go to: http://www.bookadventure.com/Home.aspx.
Fun Brain
ince 1997, kids, teachers, librarians, and parents have turned to Funbrain for its free educational games, online books, and comics. Funbrain, created for kids ages preschool through grade 8, offers more than 100 fun, interactive games that develop skills in reading, and literacy. Plus, kids can read a variety of popular books and comics on the site, including Diary of a Wimpy Kid and Brewster Rocket.
Funbrain delivers a fun and safe experience for even the youngest children. Funbrain is published by Family Education Network, a part of Pearson, the education, services and technology company.
Go to: http://www.funbrain.com/
IStation
Istation is a leading provider of richly animated and interactive computer-adaptive assessments (known as IStation's Indicators of Progress, ISIP™), differentiated computer-delivered intervention programs, teacher resources, Lexile® leveled online books, instant data reporting and customer support, as well as professional development for use by educators and students in grades pre-K through 12.
The IStation products are standards- and research-based, facilitating response to intervention, personalized and differentiated instruction and progress monitoring. The company's products are delivered via the Internet and Web. IStation's suite of products includes computer-adaptive assessments (ISIP) for reading.  Istation is an interactive, differentiated, computerized reading intervention program with interdisciplinary studies and content in the areas of science, social studies and writing skills. This is a subscription-based service currently used by nearly four million students in 38 states and six countries.
Go to: http://www.istation.com/
K5 Learning
K5 Learning was founded by parents who wanted better learning tools available to their kids for home use. The best software was marketed to schools, not parents. In 2010 they licensed the very best reading and math software, used in hundreds of schools, from leading U.S. education companies.
K5 Learning is formed from the combination of this award-winning software and provides the one of the best home use learning platforms in North America for children in grades K through grade 5.
Go to: http://www.k5learning.com/reading
K12 Reader
This site offers free reading instruction resources for teachers and parents. If you're looking for practice materials for your child, you can find comprehension worksheets and detailed program supplements for:
reading
spelling
sight words
grammar
phonics
comprehension
writing
The site managers work with experienced reading teachers and curriculum specialists, who write helpful articles and develop curriculum that can be used in the classroom or at home to supplement what's happening in class.
Go to: http://www.k12reader.com/
Kiz Phonics
This website was launched by a team of teachers with a combined 27 years of teaching English as a foreign and second language. A large chunk of this experience was spent teaching English to kids.
Kiz Phonics is a progressive program for teaching kids to read using a systematic phonics approach. The Kiz Phonics program is carefully arranged by levels from preschool, ages 3-4, kindergarten, ages 4 -6, and kids, ages 6-8. It is suitable for school teachers, home-school parents and other educators trying to help children learn to read.
Go to: http://www.kizphonics.com/
Learn for Good
This site offers free instructional materials including:
educational games
activities
worksheets
lessons
top schools websites
It's never too early to begin teaching your child how to read. By encouraging them to read, you will open the doors to a whole world of information and knowledge.
Younger students first learn to love reading by having stories read to them aloud. They soon want to learn how to read themselves, and you can encourage this by pointing out the pictures in the books and calling them by their names. You will soon find that your child loves to join in. You can also follow each word with your finger, this way your child will start to recognize the letters of the alphabet and what each letter sounds like.
Go to: http://www.learn4good.com/kids/reading_activities.htm
Mr. Nussbaum
Yes. He's a real person (a teacher, actually). MrNussbaum.com was developed with the idea that crucial concepts, themes, ideas, and fact sets taught in the classroom can be enhanced over the internet through interactivity. Furthermore, for teachers to have a reliable k -8 Internet site to use in the computer lab or in the classroom, that likely covers one or many themes currently being taught.
MrNussbaum.com offers dozens of interactive games specifically designed to pinpoint one or several essential concepts taught in elementary years, and dozens of research themes designed to make the process of gathering information interactive and enjoyable. MrNussbaum.com, however, does not just present information, but in addition, provides numerous interactive activities to complement the presentation of interactive information.
Go to: http://mrnussbaum.com/
Oxford Owl
This is a reading and math website offered up by the prestigious Oxford University, which helps children ages 3 to 11. The Expert Help tab of the website's reading portion offers resources on helping struggling readers, encouraging reading, and working on issues including:
phonics
grammar
punctuation
spelling
Check out the ideas Oxford Owl suggests for games and activities.
You can join by clicking on the Join us button in the top right corner of the screen, fill out your details and click the confirm link in the email you receive. In a few countries, Oxford Owl is unable to provide instant access to the Oxford Owl eBooks. In these countries, users can fill out additional registration details and access is granted on a case-by-case basis.
Go to: http://www.oxfordowl.co.uk/
PBS Parents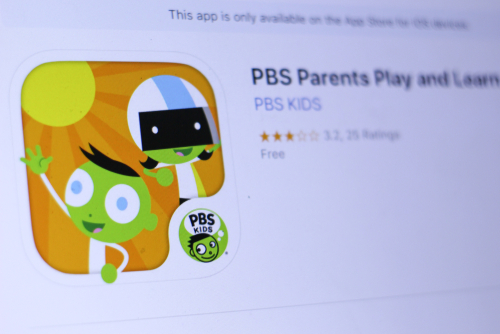 PBS Parents offers two reading-related sections under the "Education" tab. The age range extends from infancy to third grade. The Reading Activities section lists great ideas for reading on the go, making it easier for you to fit in practice throughout the day. If you're looking for book recommendations, the Bookfinder feature is an excellent tool that allows you to search by age, book theme, keyword, and whether your child intends to read aloud or silently.
Created with input from experts in child psychology, early childhood education, media and other fields, PBS Parents provides the answers you need to be your child's first, best teacher. 
Go to: http://www.pbs.org/parents/
Reading A-Z
Reading A-Z has more than 170,000 members and has won a number of educational awards for its innovation in reading instruction. Among the awards are a Parents' Choice Recommended Award, a Global Learning Initiative Award, and a Teachers' Choice Award. Because it is delivered over the Internet, Reading A-Z is a constantly changing program. Each month, Reading A-Z adds new books, lesson plans, and other resources, thus continually expanding its wealth of materials.
The website has more than 2,500 downloadable books (including English, Spanish, and French versions) and thousands of teaching and learning materials. Besides the K-6 market, Reading A-Z materials have found widespread use at a range of grade levels in special education and special needs remedial reading.
Go to: http://www.readinga-z.com/
Reading Kingdom
The Reading Kingdom is a site for children to learn to read and for adults looking to make sure the children in their lives have the best opportunities in life. It is fun, easy-to-use and best of all, kids can do most of the program on their own with minimal adult supervision.
The online reading program is based on a system developed by an expert on reading that has helped children to learn to read for over forty years. This is a system that customizes itself to your child.
Go to: https://www.readingkingdom.com/
Reading Bear
This is a project of WatchKnowLearn.org, is a free program online to teach beginning readers vocabulary and concepts while systematically introducing all the main phonetic patterns of written English, all using innovative rich media.
How does it work? In each presentation—playable either as a video or as an interactive slide show—the program introduces one or a few related phonics rules. Presentations are available in seven different versions. In the fullest version, the child sounds out a word slowly and quickly, then blends it slowly, and finally (after an optional prompt) blends it quickly. As sounds are pronounced, the corresponding letters are highlighted. The result is a thorough yet painless introduction to phonics principles, while at the same time teaching vocabulary.
Go to: http://www.readingbear.org/
Reading Rockets
On Reading Rockets, visit the Helping Struggling Readers page if your child is having trouble learning to read. Click on Start the Target the Problem! activity to open a tool that defines a variety of reading difficulties, such as fluency and comprehension skills, and explains how kids, parents, and teachers can recognize signs of the difficulty. This tool also links to a How to Help page, which offers tips to both children and their parents regarding how they can work on the issue.
The Reading Rockets project includes PBS television programs and professional development opportunities.  They have a robust social community on Twitter, Facebook, Pinterest, and Tumblr. The project is guided by an advisory panel made up of leading researchers and experts in the field of reading.
Go to: http://www.readingrockets.org/
ReadWriteThink
The International Reading Association and the National Council of Teachers of English are a couple of the partners sponsoring ReadWriteThink, a website that offers resources for grades K–12. Under the Parent and Afterschool Resources tab, visit the podcast section to find book reviews based on criteria like grade level. You can also find links to the Activities & Projects, Games & Tools, Tips & How-To's, and Printouts pages.
Every lesson plan on ReadWriteThink has been aligned to individual state standards and Common Core State Standards, when applicable.
Go to: http://www.readwritethink.org/
Scholastic
In the Parents section of Scholastic, look for resources under the Books and Reading tab, such as Reading Resources and Help for Ages 8-10. A new feature that stands out is the e-reader app, Storia.
Scholastic, of course, is the Goliath of education resource sites. And in the area of improving reading skills, they present programs that are among the best.
Click here for more info.  
Smart Tutor
Smart Tutor began in a home office with a small team of just five people. Their first product was used successfully by the team's own children as well as other homeschoolers. Two years later they made it available to schools, increased the size of their team and moved out of their home into a real office! The curriculum was expanded and lessons covering key reading and math skills that aligned to national and state standards were added.
In the fall of 2002, the program was piloted in the Miami-Dade County Public Schools. The feedback from teachers was overwhelmingly positive and the impact on the students was significant. The program soon grew, expanding to include teachers, students, and parents from all over the world.
Go to: http://www.smarttutor.com/
Starfall
Starfall Education creates a love of learning (and reading, of course) in an environment of collaboration, tolerance, wonderment, and play. The website provides free or low-cost educational resources that promote understanding and compassion.  Starfall offers:
a library of literary articles
reading comprehension lessons
formative assessments
Starfall is the brain-child of Stephen Schutz. At age 9, he was still struggling to read. What came easily for his peers required many more hours of his work. As a reader, he was consistently toward the bottom of his class. Now a PhD in physics and a successful publisher and artist, Schutz, with the help of his dedicated team, created Starfall to ensure today's children have resources that can help. There is also a Starfall app (see our listing of best apps).
Go to: http://www.starfall.com/
Teach Your Monster to Read
What a great name for a kids' website. Teach Your Monster to Read is completely free to play on desktop and laptop computers. It's been provided by a charity, the Usborne Foundation, as a way of helping children learn to read.
Although the iPad version of First Steps is a paid-for app, the web-based version for computers is still free and contains both Teach Your Monster to Read games: First Steps and Fun with Words. Income from the iPad version will go back into the Usborne Foundation to create more free online games and content.
Go to: http://www.teachyourmonstertoread.com/
Learning to read apps:
For iPad: The following apps are approved and reviewed by Common Sense Media, an independent organization.
Elmo Loves ABCs for iPad (Ages 3+; iPad; $4.99)
Elmo Loves ABCS for iPad combines a collection of mini-episodes from the Sesame Street TV show with a variety of engaging interactive activities that are just perfect for preschoolers. This app uses many interactive aspects of alphabet learning including:
tracing
letter recognition
object association
singing the alphabet song
The video clips give the app variety, and the two modes of play complement one another.
Frequent instructions and encouragement are given by Elmo often during the game, which requires tapping and active participation throughout. Kids who can trace and identify letters can basically move through the game on their own. Learners before that stage will want more help from parents, while learners after that stage will find good practice and reinforcement, but not much challenge. A link from the main page gives the option of buying more games; but its default position is to be locked. Parents will want to keep the store lock enabled to prevent purchases.
Where to go: https://itunes.apple.com/us/app/elmo-loves-abcs-for-ipad/id426747278?mt=8
Bob Books #1 – Reading Magic (Ages 4+; iPhone, iPad, iPod Touch; $2.99)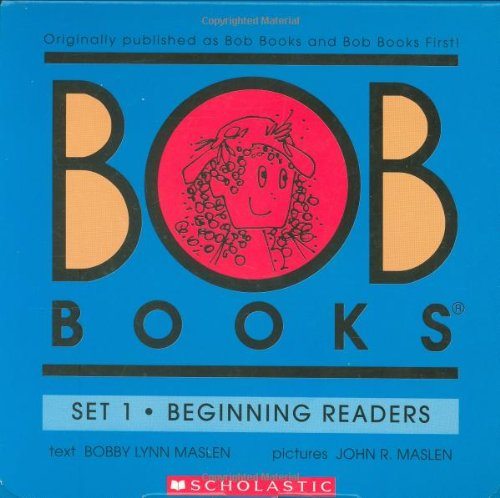 Bob Books #1—Reading Magic is an excellent introduction to phonics for young children, or a nice companion to the printed Bob Books (a systematic method of teaching kids to read). Since you can either control the difficulty level or set it to Automatic, this app will grow with your learning child, and keep their interest as they read and re-read the sentences on each page.
Young children learn early phonics through the sounds that letters make and how to combine them to make short words. Your children will drag the letters for the given word to the proper place below the picture, while the app sounds out the letters and reads the word aloud.
Bob Books #2 – Reading Magic HD (Ages 4+; iPhone, iPad, iPod Touch; $2.99)
This is an excellent literacy app that teaches early reading in a gentle, interactive way. Kids slowly become more comfortable with letter sounds, reading short words, and spelling as they go through the 12 pages on each of the four levels.
The app presents 12 pages of a book, which can be played on four different levels where kids spell most of the words in each sentence, one at a time. Pictures on each page starts out as black and white, and slowly fill with color as kids spell the words. The words, letters, and sentences are all read or sounded out for the child, with repetition and spelling tasks teaching step by step.
Go to: https://itunes.apple.com/us/app/bob-books-2-reading-magic-hd/id437922992?mt=8
Feel Electric! (Ages 5+; iPad, iPhone, iPod Touch; free)
Feel Electric! shows clearly how interactive, instructive, engaging, and just plain fun quality, well-planned educational apps can be. Whether your kid is feeling content, annoyed, stressed, or proud, there are many options here to help him or her learn how express emotions more clearly.
This is a tremendously creative app that teaches kids emotions and language skills. The app's features—videos, photos, games, and emotions-related vocabulary lessons — star the talented young cast of the PBS show The Electric Company showing kids how to express their emotions with words.
Homer (Ages 4+; iPad; free with in-app purchases)
Homer is an outstanding way to get kids excited about all of the things to learn about and enjoy through reading. Something on this app will strike a chord of interest with almost any kid. In addition to the excellent systematic phonics lessons here, there's lots of interesting content, so even kids who aren't quite ready to read can find something fun.
The app encourages kids to think critically about what they're learning by answering comprehension questions, drawing their ideas based on content-related prompts, and recording answers to general interest questions.
Go to: https://itunes.apple.com/us/app/learn-homer-reading-educational/id601437586?mt=8
Montessori Letter Sounds HD (Ages 4+; iPad; $3.99)
Parents and kids who already know and like the Montessori way of teaching — simple, quiet, and self-directed — will love Montessori Letter Sounds. Those who are expecting more action, noise, and sparkly graphics may not find these games as sticky as others.
Montessori Letter Sounds HD doesn't have any fast-moving graphics or loud bells and whistles, which makes it a gentle way to introduce very young app users to pre-reading learning games. This app will be helpful for pre-readers, and especially useful for kids already learning within the same methods.
Go to: https://itunes.apple.com/us/app/montessori-letter-sounds-phonics/id479243891?mt=8
Skybrary  (Ages 4+; iPad, Kindle Fire; free)
Skybrary is a part of Reading is Fundamental, a leading non-profit focused on children's literacy.  Users can access hundreds of books and exclusive videos on everything from pigs to aquariums.  Interactive books and videos are hosted by LeVar Burton.  
You can choose between features like "Read to Me" or "Read my Myself" for each available book.  Animations bring each story to life, keeping children engaged.  The app was designed to promote reading comprehension through intentional interaction.  
Skybrary offers a one-month free trial with a monthly or yearly subscription available after the trial expires.  
Click here for more information.
Starfall Learn to Read (Ages 4+; iPad, iPhone, iPod Touch; free)
Starfall Learn to Read really maximizes learning in a fun way. It takes every opportunity to label the letters and letter sounds. Even as kids tap on the next arrow, the arrow turns into the target letter and kids can hear the letter sound again.
This is an app version of the learn-to-read website, www.starfall.com Learn to Read. The app has the same content as the Learn to Read section of the site. There are 15 mini-books, each focusing on a specific vowel, along with videos and activities to enhance literacy learning. The careful design keeps kids focused on learning.
Go to: https://itunes.apple.com/us/app/starfall-learn-to-read/id551817261?mt=8

Learn to read apps for Android:
A Fairy Tale a Day
Download this app if you want a classic short story of the day. Read a different fairy tale every day. When you start this app, it will download the classic short story of the day and display it on your Android device for you to read.
This is a quick and easy app to satisfy your kid's curiosity. Great for reading to your children.
Alphabet Car (free, offers in-app purchases)
Learn the alphabet, words and spelling. To start, choose which mode you'd like to try: Preschool, Beginner, Intermediate, Advanced, or Expert. As you progress, you'll play with longer words, starting with three-letter words in Preschool to six-letter words in Expert. Within each mode there are nine stages, many of which you'll have to unlock.
If this is your first time behind the wheel, there is no need to worry — it's intuitive and easy even for the littlest learners. Just rotate your mobile device like a steering wheel to navigate your way down the scenic road. As you roll along, big block letters appear before you on the road. Aim your bus toward these letters and when you make contact with them, you'll hear the letter pronounced. When you gather all the letters to spell a word, you'll hear the word pronounced and you are presented with a card showing the word along with an illustration. Track student progress with the number of words they have gathered as the cards pile up. 
Booksy
Booksy is a learning-to-read platform for young kids (4-9). It's designed from the ground up to help young children in grades K through 2, practice reading and develop their skills. Think of Booksy as training wheels for books. It gives kids independence and security while providing help to support literacy development. Watch them glow with pride as they develop literacy skills and improve reading comprehension.  
Booksy is at its heart a library of age-appropriate level-readers. The people behind the site believe kids WANT to read when to give them fascinating and interesting books. That is why they partnered with experts to create books on topics kids will love. They will not only dive into reading with this fantastic digital library service, but with our nonfiction series also learn. Beautiful full-color images and illustrations.
Go to: https://play.google.com/store/apps/details?id=tipitap.booksy&hl=en
Endless Alphabet (good for Android or Apple devices, $6.99)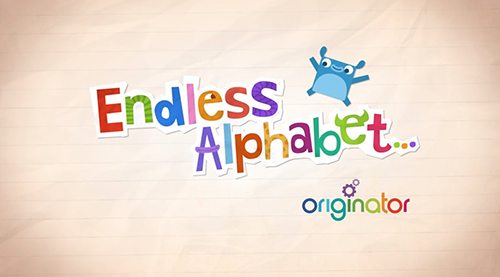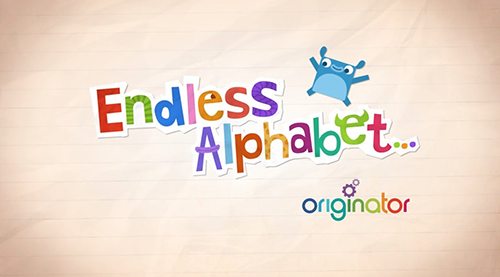 Set the stage for reading success with this interactive educational app. Kids will have a blast learning their ABC's and building vocabulary with the adorable monsters in Endless Alphabet. Each word features an interactive puzzle with talking letters and a short animation illustrating the definition. Before you know it, your child will be using words like gargantuan and cooperate!
Kids ABC Letters (for pre-schoolers, Android, Kindle Fire, $2.99)
Featured at the Google I/O developer conference in San Francisco, Kids Learn to Read is the latest child-pleasing addition to Intellijoy's best-selling reading curriculum series.  It is preceded by Kids ABC Letters and Kids ABC Phonics Lite.  Already downloaded by half a million parents, this app's popularity is continuing to grow.
 
Kids Learn to Read is a game that invites preschool-aged children to practice blending sounds together to read and spell simple words, such as "dog", "sun", and "big".
Find the game here.  
Kids ABC Phonics (for pre-schoolers, Android, Kindle Fire, $2.99)
Kids ABC Phonics is the second in a series of easy preschool apps in Intellijoy's reading series. There are four main games here: Learn letter sounds; build letter blocks by matching the first letter sound of words to the correct letter block; pop letter bubbles by matching the phonetic sound to the right letter in the bubble; and build three-letter words.
Kids choose from one of four games on the main screen. The app gives verbal instructions, along with simple choices that make it very easy for preschoolers to play. For example, the three-letter word formation game also includes a puzzle component so players can't spell a word incorrectly — letters in the wrong place simply won't fit into the puzzle.
Click here to purchase the game. 
Kids Learn to Read Lite
Preschool learning games by Intellijoy are both educational and fun. Kids Learn to Read will teach your children to:
Blend sounds into words
Read simple words
Form simple words
Kids Learn to Read is the 4th app in the company's Alphabet Curriculum Series. It is preceded by Kids ABC Letters.
Monkey Preschool Lunchbox (iPhone, iPod Touch, iPad, Android, Kindle Fire, 99 cents)
Monkey Preschool Lunchbox is a simple educational game for young children. The game cycles through a variety of activities such as matching, counting, finding the item that's different, choosing the item that starts with a certain letter, and assembling a small puzzle.
If a child successfully completes the tasks, the animated monkey claps his hands or does a flip. If the child makes a mistake, the monkey shakes his head. After each few activities, children can choose a sticker to add to their collection.
Go here to find the game.  
Phonics Awareness (free)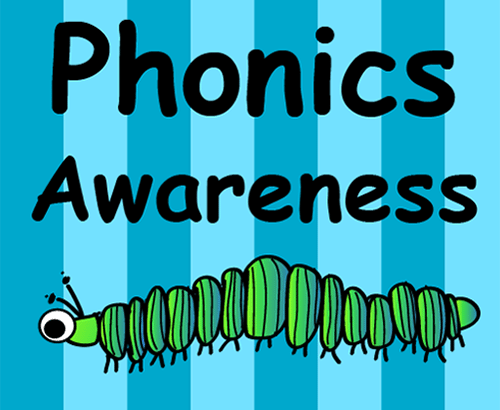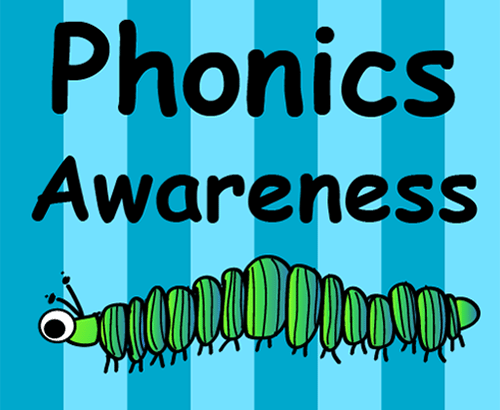 Phonics Awareness, 1st Grade Reading, is a fun way for your child to learn core phonics. Bugs are used to add whimsy and help in the teaching.
This tutorial is highly interactive, giving your 1st grader a chance to relate to phonics on a personal level and get instant feedback on how they are doing.
Click here for more information.
Sight Words Pre-K to 3rd
Helps prepare your develop reading skills. Designed for children who are ready to learn to read and review sight words, this shows each word on a separate card in large font.
But it's more than just flash cards (although that is what it looks like). Use Edit Mode to change the words. Make it your own deck.
Click here for more information.