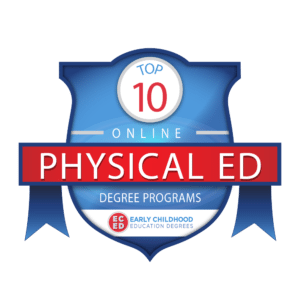 A Master's in Physical Education can serve as an excellent foundation for a career in:
sports coaching
athletic training or consulting
organizational coaching
physical education instruction
Unfortunately, the higher education industry in America has become unpredictable in recent years. Partially due to the rising costs of tuition, the factors of economic strain, and the constraints on federal education spending, schools are not hiring teachers like they were once able to. This is especially true in the case of physical educators. This does not mean you cannot use your Master's in Physical Education to earn your ideal position within a top-tier school. It simply means the job market is a highly competitive one–one where an advanced degree and experience are all the more necessary. And luckily, the physical education degree is a highly dynamic one. In the right hands, a physical education masters online can prove to be an asset to countless industries and job types.
Traditionally, advanced physical education degree online programs have been primarily associated with either the coaching, management, or training of sports teams at various levels of competition, which still holds true today. A Master's in Physical Education is powerful leverage for entering the sports industry. Though there are other emerging trends that demonstrate the vast applicability of this degree.
Physical education professionals are also using their degree to take on positions such as:
life coaches
health consultants for large corporations
wellness directors for team-based businesses
Essentially these professionals are taking the framework of physical education and applying it to business, general wellness, and to human and organizational efficiency. The success of these endeavors has been significant enough for many schools to begin offering physical education degree specializations in such areas. So whether you're interested in treading the traditional route into sports and athletics, or looking to carve a more innovative profession, the prospects look positive in both directions. The only caveat is that job experience reigns supreme as the primary determinant for career trajectory. This is true regardless of whether it's within the bounds of education, sports, or on a more creative track. For this reason, many of the country's best physical education colleges offer programs entirely online so that graduate students can continue to hold down their jobs and build real-world experience while earning their degree.
In this article, we explore the physical education masters programs online that best provide this flexibility while also delivering on the rigorous curriculum that make students into dynamic professionals who can pursue individual goals. You can find a more thorough breakdown of the metric used to create this ranking below.
Methodology:
Affordability (1/3): Combined analysis of overall tuition of the program, financial aid or scholarship assistance programs, and estimated cost per credit hour for out-of-state students.
Flexibility (1/3): The number of flexibility-enhancing elements specific to the degree program including teaching philosophy concentrations, degree specialties, prior learning or life experience crediting options, accelerated or self-paced courses, personalized student advisement/guidance, and competency-based credit options.
Academic Prestige (1/3): The academic prestige of the parent institution operationally defined through the score of combined rankings and/or reviews of prominent education review entities such as US News & World Report and The Princeton Review.
1.) University of Nebraska – Kearney, Nebraska
Master of Arts in Education Degree in Physical Education Master Teacher with an emphasis in Pedagogy
Founded in 1905, the Nebraska State Normal School at Kearney was originally developed to educate teachers. Today the University of Nebraska is a prestigious university comprised of four distinct institutions, each with unique goals and strengths that work collaboratively to provide more than the sum of their parts. Through Nebraska Online Worldwide, the school remains true to its roots in teacher education by offering online master's of education programs and specializations in pedagogy. Nebraska Online Worldwide posits that online degree programs provide the ideal platform for students to take advantage of their world-class faculty. Online students have more extensive access to their educators through online courses than they would through traditional course structure.
The University of Nebraska offers a fully online Master of Education in Physical Education with an Emphasis on Pedagogy. The Emphasis in Pedagogy is designed for educators who seek greater skillfulness in delivering instruction while mastering the ability to assess student learning and design curriculum accordingly. The Pedagogy Emphasis prepares graduates with advanced knowledge and competencies in the physical education of students in elementary to post-secondary school.
They also offer a second degree specialization in Special Populations. This area of emphasis prepares students to provide physical education to students with disabilities. In both degree paths, online students receive instruction from the same renowned faculty who teach on-campus. These instructors represent:
industry leaders
innovators
published researchers
The University's online degree programs are designed to maximize the engagement between instructors and students, so even though they lack a real classroom they create strong bonds of fellowship and mentorship.
Flexibility enhancing features: Two degree emphasis options: Pedagogy, or Special Populations.
2.) The University of Arkansas – Fayetteville, Arkansas
Master of Education in Physical Education Online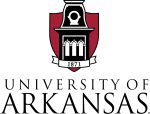 Originally founded in 1871, the University of Arkansas is a large and well-known public institution that is consistently ranked among the nation's finest public research universities and praised for its strong value systems. Foremost among these value systems, is the university's commitment to honoring its culture and heritage. The University employs numerous traditions to bring this commitment to life, and the most unique among these is the "Senior Walk." Graduates walk more than three miles of sidewalks engraved with more than 175,000 names of students who came before them–dating back nearly 140 years. The University also emphasizes a student-centered approach. Class sizes are small so that students receive personalized mentoring.
The University of Arkansas offers a Master of Education in Physical Education that can be completed through 33 credit hours of fully online coursework. While the master's degree program's admissions does have strict GPA requirements and requires an undergraduate degree in a related field, applying students are exempted from the GRE. The program can also be completed in a quick 2 years, making it one of the most efficient programs in this article. Likely responsible at least in part for this efficiency is the program's use of an asynchronous schedule so that students can progress through coursework at times that best suit their schedules.
The program is also strongly rooted in traditions of academic research. The Carnegie Foundation classifies the university as having "the highest possible level of research," which places the program in the top 2 percent of colleges and universities nationwide. These research projects help physical education students to establish their unique area of expertise, which upon graduation can help them to stand out amid the competition of the job market.
Flexibility enhancing features: 2 year completion time; Asynchronous schedule.
3.) University of Northern Iowa – Cedar Falls, Iowa
Online Master's in Physical Education-Pedagogy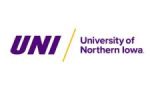 Founded in 1876, the University of Northern Iowa is one of Iowa's three public universities. UNI offers over 90 degree programs and endless opportunities for professional development. There are over 250 student organizations and 160 different majors and minors. UNI draws students from 40 states and 80 countries. Graduates join a robust alumni network with over 115,000 living members around the world.
The University of Northern Iowa offers an online masters degree in physical education focused on pedagogy. The program is designed for students who strive to become an effective and reflective PreK through 12th grade physical education teacher.
Students can complete the 30-credit hour Master of Science in just two years. The curriculum is designed using the Quality Matters set of standards. Course offerings include:
Motor Control and Learning
Curriculum Theory and Design in Physical Education
Contemporary and Inclusive Issues in Physical Education
Students who complete their master's degree in physical education also earn an Adapted Physical Education Certificate. Financial aid opportunities are available including PACE scholarships.
Flexibility enhancing features: Asynchronous schedule; Dynamic curriculum.
4.) Illinois State University – Normal, Illinois
Online Master's in Kinesiology and Recreation-Physical Education Pedagogy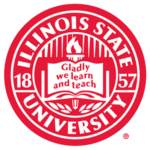 Illinois State University was founded in the late 1800s and has since established itself as a premier public institution in Illinois. Collectively the University's colleges and academic departments offer over 160 degree program options. Among these is the College of Applied Science and Technology which houses the School of Kinesiology and Recreation. While many universities offer physical education and exercise science as distinct degree programs, few dedicate entire academic departments to the subject. The University's Exercise Physiology Laboratory is an internationally renowned center for both research, study, and collaboration. And this is just one of the facets of the University's dedication to this area of study.
The School of Kinesiology and Recreation offers a fully online Master of Physical Education Pedagogy. The program's curriculum is designed around the concept of mentorship. That is, the program's key points of the curriculum are set in place, however, upon acceptance the student will meet with his or her mentor and academic adviser. After this, they will decide on a schedule and pacing that best meets the needs of the student. Then the student will devise a master's thesis to work on throughout the program.
The culmination of this project leads to the program graduates having a professional and highly marketable thesis in their portfolio. Combined with the highly-focused research-oriented curriculums, students should graduate with mastery over their chosen area of unique expertise. This makes the program ideal for students looking to carve a more creative or atypical career path.
Flexibility enhancing features: Master's thesis project; Self-paced learning.
5.) The University of South Florida – Tampa, Florida
Master's in Physical Education Online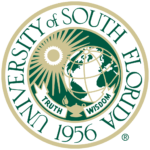 The University of South Florida (USF) is a robust public institution that offers degree programs at the associate, undergraduate, graduate, and postgraduate levels. As a relatively young university founded in 1956, it is all the more impressive that today it is comprised of 14 colleges and offers over 180 degree programs. These 14 separate colleges allow the University to offer students a variety of learning styles and environments. Among these is the College of Education, which has been ranked as one of the nation's top education schools. Its online programs have been praised as among the most prestigious of their kind in the country.
The College of Education offers an online Master of Arts in Physical Education fully accredited by the National Council for Accreditation of Teacher Education (NCATE). Because the College of Education has decades upon decades of experience educating teachers at all skill levels, the program is specifically designed to accommodate students at any level of expertise or prior knowledge. The curriculum, however, does employ a rather strict focus on the physical education of youth. So while students can certainly branch out through independent research projects and course electives, it is for the most part a traditional physical education degree program. Though the program prepares students more completely in the traditional subjects of interest, and on this point, the program is praised. Employers of program graduates have given public testimonials on the preparedness of students after graduating from the program.
Flexibility enhancing features: Self-paced schedule; Accepts all levels of expertise.
6.) The University of Alabama at Birmingham – Birmingham, Alabama
Master of Science in Kinesiology with a Concentration in Physical Education Teacher Certification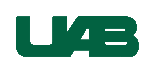 The University of Alabama at Birmingham (UAB) represents a story of incredible growth and evolution. UAB started off as a simple extension center and then transformed into a doctoral research university and academic medical center. It is one of the rare universities that leads students by example. This is even more the case with UAB's School of Education, which employs countless research initiatives and community engagement projects to create positive change around the university. Both online and traditional students of the School of Education enjoy opportunities to engage local communities remotely or face-to-face. The School of Education has earned prestige and pride from its community outreach programs.
The School of Education offers a Master of Science in Kinesiology with a Concentration in Physical Education Teacher Certification. The program offers health and physical educators with a Class B certification to earn an MS degree and a Class A certification. Students can complete their degree in just three semesters, but they can take a slower path and complete their degree in five years.
The online masters in physical education emphasizes coursework that doubles as a marketable portfolio upon graduation. Students can choose between a thesis and a non-thesis option, but in either case, they will have a full portfolio upon graduation. This program is ideal for students considering non-traditional teaching tracks, who may wish to use their degree to leverage their careers in new and creative ways.
Flexibility enhancing features: Non-traditional certification options; Self-paced learning; and Marketable portfolios of coursework.
7.) Azusa Pacific University – Azusa, California
Online Master's in Physical Education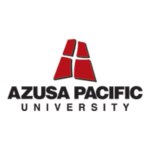 Founded in 1899, Azusa Pacific University (APU) boasts a vibrant history, which is slightly different than other schools listed in this article. APU is devoutly evangelical Christian both in its foundation and in its educational philosophy. APU is one of the largest Christian universities in the country today and is a well-respected leader in the Council for Christian Colleges and Universities. Further distinguishing APU is its extensive and highly involved alumni network. By providing an educational program where students can create a strong spiritual bond with the University, APU created the perfect focal point for peer networking and alumni engagement. Because Alumni have this bond with the University and its mission, they share in the interest of future classes' success and thus provide new students with a caring and nurturing professional network.
APU offers a fully online Master of Science in Physical Education, which offers both convenience and flexibility to those with even the most demanding of schedules. Courses are designed intentionally to be quite small with highly interactive courses so that students can collaborate with each other. Students can also work more closely with instructors as they would in a small classroom setting.
Students in the masters in physical education online program have the option of earning their degree with an emphasis in Sport Management. Students in the program can expect coursework and online learning technology designed specifically to facilitate group discussion and relationship building in order to create a rich learning environment. The connections you make in this program will likely be lifelong connections, which is what makes APU so powerful.
Flexibility enhancing features: degree emphasis area in Sport Management; asynchronous learning format.
8.) West Virginia University – Morgantown, West Virginia
Physical Education Teacher Education Master's Online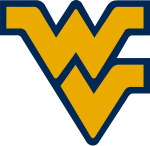 West Virginia University (WVU) is a nationally renowned institution, recognized for its academic excellence, true innovation, and student-centered philosophies. Many of its degree programs have ranked nationally–too many to name here–and many have ranked in the country's top 5. WVU is also ranked an R1 by the Carnegie Classification of Institutions of Higher Education, which denotes the highest achievement in academic research. The University's innovation in research has been proven many times over. WVU researchers developed the world's first fully transportable heavy-duty vehicle emissions testing laboratory, created technology in environment protection before it was a hot topic, and is a leading innovator in sustainable coal mining technology.
WVU offers one of the top masters in physical education online degree programs in the country. This degree is designed to prepare students to master the delivery and perception of information. WVU's online physical education degree is unique in that is clearly designed to do more than prepare students for teaching children about physical wellness. The program's broad and sweeping course topics and curriculum point towards empowering students with dynamic tools needed to shape their own career–a hallmark of WVU's programs.
Flexibility enhancing features: N/A
9.) North Dakota State University – Fargo, North Dakota
Online Master's in Leadership in Physical Education and Sport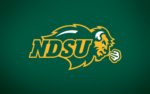 North Dakota State University (NDSU) is a land-grant, research university that emphasizes affordable access to top-ranked degree programs. They combine teaching with research in a collaborative environment. NDSU is listed in the National Science Foundation's Top 100 in several areas such as:
social sciences
agricultural sciences
physical sciences
chemistry
psychology
computer sciences
NDSU is a school that has been at the forefront of the evolving distance education industry, and with recent partnerships between numerous distance and continuing education programs have only strengthened the school's position.
NDSU offers a fully online M.S. in Health, Nutrition, and Exercise Science: Leadership in Physical Education and Sport. Students in this physical education degree online will learn the best practices of the sports industry, and how to best implement individual, organizational, and mental changes to sports teams. While many degree programs in this article offer degrees aimed more toward teaching children, or mastering pedagogy, this program is designed to groom students for positions of leadership within the sports profession. The program is delivered asynchronously so that students can complete coursework when it best accommodates their personal schedules.
Flexibility enhancing features: Asynchronous learning format.
10.) Western Michigan University – Kalamazoo, Michigan
Master of Arts Adapted Physical Education Concentration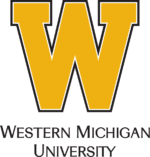 Founded in 1903, Western Michigan University (WMU) is a national research university that today enrolls nearly 18,000 students from across the United States and from over 100 other countries. WMU provides both a strong foundation in research opportunities and the personal attention and friendly atmosphere of a small college. Through the collaboration of seven degree-granting colleges, WMU offers 147 bachelor's, 73 master's, and 30 doctoral programs. Many of these programs rank among the nation's best with numerous accolades of excellence and virtue for the university itself.
WMU offers an online Master of Arts in Physical Education Special Concentration. Students will emerge from this physical education program as masters of physical wellness both for normal and special populations. This program is entirely funded by the U.S. Department of Education and prepares students for rapidly increasing in-demand jobs throughout the states. While most of the program occurs online, certain face-to-face requirements can be completed at any college near you. The program director states that the program's cost may be covered either partially or totally by the government as well. So for gifted students with a passion for this line of work, this degree may be a one-of-a-kind offer.
Flexibility enhancing features: Potential for government funding; Asynchronous schedule.
Related Rankings: