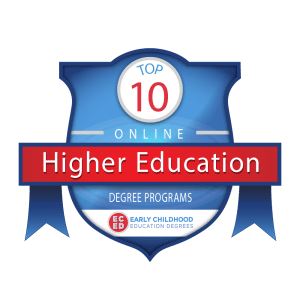 Are you looking to make a difference in the fast-growing field of Higher Education? Maybe your goal is to become a professor at a university or perhaps you want to impact advanced adult education in other ways. For starters, you must have a Master's degree in higher education to obtain a job in a university setting. You could work at a non-profit or as an administrator for a government organization. You may want to be fully involved in student affairs, organizations or greek life or counsel students who are looking to enroll in school. Whatever you passion is for higher education, these master's degrees in higher education qualify as our top ten picks due to their academic rigor, affordability and flexibility.
Methodology:
Flexibility-Granting Components (1/3): flexibility-granting components such as accelerated courses, specializations, and prior experience credit or generous transfer policies.
Affordability (1/3): the estimated out-of-state tuition per credit hour.
Academic Quality (1/3): the relative strength of academic support services, pedagogy, and teaching environments.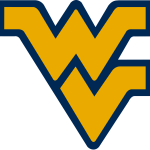 West Virginia University (WVU) is a public university located in Morgantown, West Virginia. WVU has a land and space grant with high research intensity according to the Carnegie Foundation for the Advancement of Teaching. WVU offers comprehensive programing and is accredited through the Higher Learning Commission to offer over 190 bachelor's, master's, and doctoral degrees. The mission of WVU is to offer high-quality education and promote health and vitality. The natural surrounding beauty and the millions of dollars in grant-funding account for this. In addition, hundreds of distance education courses are offered online. Tuition rates are some of the lowest in the nation that is $7,992 for in-state and $22,488 for out-of-state offerings. WVU has the entire package, highly trained faculty, connected and conscientious student body, beautiful surrounding, online programming and a low tuition rate. For advancing your career in Higher Education, this is a phenomenal option.
Whether you're looking to move into adult training, manage a non-profit or enter as a professor in a university, a Master's in Higher education is a must-have. West Virginia University (WVU) offers some terrific perks. The tuition for this program is low, costing $429 per credit hour! Not only that, it's flexible in that 100% of course work is offered online, there are both full and part-time options, actually you can slow down to completion over 8 years if you want to chip away or fast track your degree and complete this program in 2 years. This works great for any type of schedule. At WVU you have the benefit of learning from their top-notch faculty (did we mention that over 85% of their faculty have the highest level degree in their field) as well as the administrators themselves. That means you'll gain insights directly related to your field from the experts themselves such as WVU's University registrar, chief of staff and general counselor. This program requires 30 credit hours and that includes a capstone experience.
Estimated Out-of-State Tuition per Credit: $429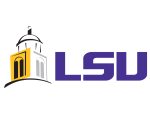 Louisiana State University (LSU) is a public university located in Baton Rouge, Louisiana. LSU is a flagship university with a land sea and space grant! According to US News, LSU is a tier one national university with an award-winning faculty. LSU participates in 21 varsity sports teams and is a member of the NCAA and the SEC. LSU boasts a 100% pass rate on School Leaders Licensure Assessment for graduates on of the online M.Ed. in Educational Leadership. There are a number of obtainable traditional and online degrees at LSU- be it a degree in business administration, a Master of Science in Kinesiology, construction management or through one of their several online education degrees. LSU is the largest Louisiana school and over the years has developed a strong online presence especially where the College of Human Sciences and Education is concerned.
If you're looking for a career in higher education administration, the Master of Arts Education with an Emphasis in Higher Education Administration is the perfect place to start. Louisiana State University (LSU) ranks highly as it offers a lot of time flexibility. You can complete this course in as little as 15 months or take your time and complete it over a few years. Courses are accelerated as well and take just 7 weeks to complete. The price for this program is low for just $451 dollars per credit hour and requiring a total of 36 credit hours. You don't have to have an education bachelor's to enroll in this course. Students enrolled in this program hold degrees in business, communication, general studies and others. This program is for individuals with who are heavily involved/ or work at a university campus. The type of course content looks like this: foundations in higher education, college students in the US (identity, student climate, student organizations), finance, higher education law and others. Additionally, you have the ability to tailor course work to meet your specific interests. Upon completion of this course all students are required to take a final examination.
Estimated Out-of-State Tuition per Credit: $451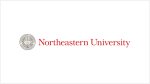 Northeastern University (NEU) is a private research university located in Boston, Massachusetts. NEU is categorized as an R1 that's the highest research level of activity rank through the Carnegie Classification of Institutions of Higher Education. In addition to its main campus located in Fenway-Kenmore there are satellite campuses in Roxbury, South End, Back Bay and Charlotte, North Carolina, Seattle, Washington, and Silicon Valley, California. Northeastern is a top 50 school with a ranking of 39th according to the US News. In addition to academic rigor, NEU ranks number 2 in the nation for their career services department according to The Princeton Review. The four satellite locations mean that NEU knows how to educate distance learners. There are 125 graduate programs on campus and online. NEU also offers a comprehensive study abroad program with sites on all seven continents!
There are a number of reasons to pursue your master's degree through Northeastern University. Northeastern University (NEU) ranks highly as it is a top 50 private university that offers an affordable Master of Education in Higher Education Administration. The MA in HEA costs $530 per credit hour with 45 hours required for completion. Programming at NEU includes preparation for work within a variety of complex organizational structures, such as a university, not-for-profit or government organization. You will learn to assist faculty, influence public policy, look into the function of higher education both nationally and globally- including international field experience, and examine the impact technology has on learning (for example how MOOCs effect education worldwide.) The end result of your Master of Education in Higher Education is a position in a leadership role in higher education such as financial aid, marketing, alumni affairs, specialized institutions and others.
Estimated Out-of-State Tuition per Credit: $530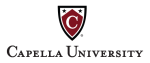 Capella University is a for-profit institution of higher learning based in Minneapolis, Minnesota. Capella's large student body is mostly online, with over 1,600 courses offered through distance learning! Capella designs programs for busy, working professionals who require the flexibility to work from home any time. Classes take place any time and virtually from anywhere. Classes are flexible in terms of length and can be 5, 10, or 12 weeks long. Course work implementation comes through the form of written assignments as well as through video and interactive learning modules. Textbooks and other reading materials are required. There are even collaborative opportunities to learn with other professionals in your field.
Capella University offers a Master of Science in Higher Education Leadership and Administration Specialization with FlexPath. FlexPath is a self-paced format for learning. It breaks down into 12 week periods of time giving the individual an opportunity to submit quickly or slow down truly working with your schedule. You can complete as many or a few courses as you are able within these 12 weeks. This save a lot of time and there is a flat tuition rate, meaning no change if you submit more or less. Time literally equals money at Capella. The tuition for this program is $416 per credit and requires 48 credits. Capella University adds extra flexibility allowing you to transfer up to 12 credits. Capella offers two emphasis; one in Community College Leadership and the other in Higher Education Program Administration.
Estimated Out-of-State Tuition per Credit: $416

Drexel University is a private comprehensive research university located in Philadelphia, Pennsylvania. Drexel has nearly 25,000 students and is one of the largest private universities in America. Drexel is the home of the Academy of Natural Sciences, the nation's oldest major natural science museum and research organization. Drexel University offers a unique cooperative experience for their students. This co-op enables students to work in their field engaging paid full-times hours for up to 18 months during undergraduate or graduate work. US News ranks Drexel University 96th in the nation and 8th amongst "Most innovative schools." Drexel University has had internet-based education since 1996. Drexel founded National Distance Learning Week, received the Sloan-C award for institution-wide excellence in online education, and has won best practices award for distance learning. Drexel offers more than 100 certificate, bachelors, and master's degrees online.
Drexel University offers a Master of Science in Higher Education with a lot of flexibility. Drexel made it into our top-ten partially because of the many areas of concentration. Higher Education is such a versatile field and ever-expanding. At Drexel you can pick from the following 7 areas of concentration: Community College Administration and Leadership, Educational Policy, Enrollment Management, Global and International Education, Learning Technologies, Neuroscience, Learning & Online Instruction, and Student Development and Affairs. As people changes the way they learn, so does the university change its educational approach. Drexel University offers cutting edge education to meet the needs of this field. In addition to cutting edge flexible education at one of the top 100 school's in the nations, Drexel sets you up for success with the "Dragon Mentoring Program". The Dragon Mentoring Program provides you with the option to pair with a more knowledgeable member of the community who provides support and networking for you as you progress through your coursework. You finish your degree with a capstone project. Upon completion you are prepared for work in government agencies, international organizations, military research and training, higher education administration and many others. An education through Drexel means you have options.
Estimated Out-of-State Tuition per Credit: $894
6. Abilene Christian University


Abilene Christian University is a private, non-profit comprehensive university located in Abilene, Texas and holds a regional accreditation from the Southern Association of Colleges and Schools, and education programs are accredited through the Teacher Education Accreditation Council. Abilene enrolls 4,544 students from all 50 states and 41 nations. Over 93 percent of their full-time faculty hold the highest degree in their field. Abilene ranked 5th on Guide to Online Schools. Abilene structures online programming for the busy professional. Courses are taken one-at-a-time over a 6 or 7 week term. Abilene is also affordable and has been ranked "America's 100 Best College Buys" for 12 years. US News calls Abilene the #2 Most Innovative school in the West. Abilene is also listed as a Military Friendly School.
Abilene Christian University made it to our top ten because it offers accelerated course work and two areas of concentration. Students can graduate from their master's degree in as little as 18 months. Abilene offers two areas of concentration: Conflict Resolution, and Enrollment Management. Learn to mediate any conflict that may arise in a higher education setting; or guide students through the enrollment process from financial aid to admissions. Standardized testing can be a barrier to acceptance for many; at Abilene you are not required to submit a GRE/GMAT. The Master's in Higher Education program is a 36 credit program that costs $775 dollars per credit hour. Other courses that equip you for the next step include diversity and intercultural issues, resource management in higher education, legal and ethical issues in higher education, student assessment and evaluation and others. If you want to do both areas of concentration, Abilene Christian University offers an additional certifications in either.
Estimated Out-of-State Tuition per Credit: $775


The University of Mississippi (UM; colloquially Ole Miss) is Mississippi's flagship university with a sea and space grant. UM enrolls 23,838 students and has been accredited by the Southern Association of Colleges and Schools to offer over 100 majors. UM is affordable. According to Forbes Best Value Colleges list, UM ranks number 18. Nationally, US News ranks UM 135th. High academic rankings and affordability put UM in our top ten. The school of education has several departments with a strong presence online offering three online education master's degree programs and one in counselor education.
The University of Mississippi (UM) offers high quality education at a low cost. The Master of Art in Higher Education/ Student Personnel provides the same tuition for in-state of out of state students! The same faculty lecturing from UM lecture for the online program. Also, you can finish your MA in Higher Ed in just 2 years. For those who need to accelerate, UM is a great choice. However, this does not mean studying full time, UM provides a part-time program that lasts for four full semesters and two summer semesters meaning as a busy professional you can still complete programming while you work. Cost of education is just $465 per credit hour and can be completed in 42 credit hours. Practicum experience is required though may be waived if a student is already employed in a higher education-related position. Graduates of this program can look forward to a variety of careers in higher education such as housing, career counseling, international student affairs, student activities, and many others.
Estimated Out-of-State Tuition per Credit: $465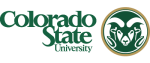 Colorado State University (CSU) is a public research university located in Fort Collins, Colorado. CSU is the flagship university of Colorado and know for research and development raking 60th overall in the nation. Nationally, CSU is the 129th best school according to US News. Colorado State boasts a 17:1 student to faculty ratio. Colorado State is located near the Colorado Rockies and about an hour away from Denver. According to G. I. Jobs, Colorado State consistently ranks among the top military-friendly schools in the nation. The Peace Corps recognizes CSU as one of the nation's top volunteer-producing universities. Overall the academics, ethos of the university, flexibility and price put Colorado State University in our top ten for online master's in Higher Education.
Colorado State University offers a Master of Science in Student Affairs in Higher Education. This affordable programs costs just $609 per credit and requires 45 credits to completion. The MS in Student Affairs in Higher Education at CSU will take approximately three years to complete. In addition to coursework, students enrolled in this program are required to complete practicum experience. Your advisor will help guide you through what works best for you. Most programs require students to create a working personal portfolio which helps focus goals, and therefore focus your path to a successful career in higher education. Some of the coursework available through CSU include: Organizational Behavior in Student Affairs, Law in Student Affairs, Trends Issues and Assessment in Higher Education, Higher Education Administration and a capstone experience.
Estimated Out-of-State Tuition per Credit: $609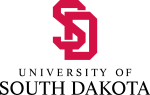 The University of South Dakota (USD) is public research university located in Vermillion, South Dakota. USD has been accredited by the North Central Association of College and Schools. This flagship university enrolls fewer than 10,000 students and boats a 17:1 faculty ratio. CSU has the only medical and law school in the state of South Dakota. USD online offers a flat-rate tuition for in-state or out-of-state residents. The online faculty and on-campus faculty are the same, meaning the same curriculum, the same level of preparation with the added flexibility of completing coursework anywhere. USD online offers 36 programs with a number in health, administration, and education among others. US News Ranks USD 202nd in the the nation. High online standards, academic standards, and affordability put USD in our top 10.
The University of South Dakota (USD) offers a Master of Arts in Educational Administration- Adult and Higher Education Specialization. This program provides individuals with leadership positions in adult higher education settings. USD tuition is very low; only $442 per credit hour for a total of 32 hours this means your entire masters degree costs less than $15,000! In addition to great value the core programming is flexible. You will learn about the sociology of adult education, principle of postsecondary education and college and university administration as well as have an opportunity to select from 6-12 credit hours of elective classes every semester. That means your degree at USD is tailored to your interests.
Estimated Out-of-State Tuition per Credit: $442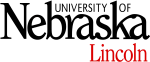 The University of Nebraska- Lincoln is a public flagship university located in Lincoln, Nebraska. According to US News, UNL is ranked 111th in the nation. UNL is also a member of the Big Ten Conference and according to Carnegie it's listed as a "Doctoral University [with the] Highest Research Activity". UNL is accredited by the Higher Learning Commission and has also been listed as a "best value" public university according to Kiplinger's and the Princeton Review. The value of this program lies in its fantastic education standards and low cost. That's why UNL ranks as one of our top 10 schools for a Master's in Higher Education. In addition to academic rigor, and affordability, Lincoln has more green space (parks) than nearly and other city in America. Students who start at UNL stay at UNL and graduation rate is also high.
The University of Nebraska- Lincoln (UNL) offers a Master of Art in Higher Education Administration that takes a generalist approach to this field. The range of possibilities in careers means that a flexible program like the one at UNL is ideal for someone who may not know what area they're ready to concentrate on but still seeking to advance their career into higher education. UNL offers courses for $700 per credit hour and this program takes 36 credit hours to complete. UNL courses are taught by the same professors and researchers who teach on-campus. You follow a sequence of courses that build upon each other beginning with administrative theory and finishing with law and higher education. There are even two elective options to help you tailor programming a little bit more towards your interests. This program takes about two years to complete with two summer semesters.
Estimated Out-of-State Tuition per Credit: $700