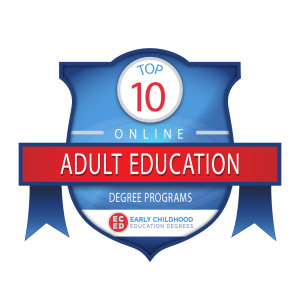 If you're an educator seeking to meet the needs of adults, looking to understand the learning styles of adult learners, has a passion for helping organization improve and meet professional's needs, train individuals who are learning with English as their second language, or someone who wants to be business leader equipped to train their staff, then a Master's Degree in Adult Education is a must. Our top ten programs are flexible, all offered 100% online, offer accelerated or decelerate course material to match your schedule, are valuable in that they maximize your dollars for quality, and include concentrations that cater to your needs to meet your career goals.
Methodology:
Flexibility-Granting Components (1/3): flexibility-granting components such as accelerated courses, specializations, and prior experience credit or generous transfer policies.
Affordability (1/3): the estimated out-of-state tuition per credit hour.
Academic Quality (1/3): the relative strength of academic support services, pedagogy, and teaching environments.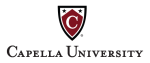 Capella University is a for-profit institution of learning based in Minneapolis, Minnesota. Most of their education is offered online. Whether a certificate, bachelor, master's or doctoral program, you will find all of those here through Capella's comprehensive programming. The Higher Learning Commission granted Capella University a regional accreditation from the North Central Association of Colleges and Schools. Most of the online presence is comprised of master's degree candidates. Some credits can be applied to your degree through a prior learning assessment program, meaning Capella University will allow you to apply college credit based on your past experiences.
The Master of Science in Higher Education with a specialization in Adult Education is designed to prepare you to develop standards-based instruction or training for adult learners, as well as advance the profession through research. Capella University made the top spot on our list for it's price and options for flexible course work. You pay $416 per credit hour and complete course work at your own pace through a program called "FlexPath". This format allows for the flexibility of no weekly deadlines and you have the choice to complete as many or as few courses as you desire within a 12-week time frame. In addition, you can transfer up to 12 credits from a previous accredited institution. The MS in Higher Ed with a specialization in Adult Education includes specialized courses such as theories and principles of adult learning, multicultural perspectives in adult education and five elective courses so you can tailor your degree even more to your specific interests.
Estimated Out-of-State Tuition Per Credit: $416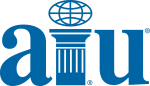 American InterContinental University (AIU) is a for-profit career university with open enrollment. It is military-friendly and offers inexpensive associate's, bachelor's, and master's degrees accredited through the North Central Association. According to US News, AIU offers some of the best online programs for it's bachelor's, MBA, Masters of Education, and online bachelor's programs for veterans. In addition, AIU offers one-on-one support from faculty who are specialists within their field. You can even extend this support upon completion of your degree through the career services department at AIU. Campuses are offered online, in Atlanta and Houston.
The Master of Education (M.Ed.) Degree with a Specialization in Adult Education and Training is available through American InterContinental University is a flexible degree that allows for accelerated learning. You can complete this program in just 12 months. The program costs $442 dollars per credit and requires a total of 48 credit hours to complete. This includes 24 credit hours for your area of specialization. Through this flexible and affordable program you will learn to apply learning theories, design and evaluate the learning styles of adult learners, from various venues, groups, and environments. Learn about the characteristics of adult learners, or how to tailor your instruction for online learners amongst other essential courses. Your class material is relevant, affordable, and accelerated— putting AIU at the top of our list.
Estimated Out-of-State Tuition Per Credit: $442


Pennsylvania State University (Penn State) represents 100,000 students. Penn State is a flagship research intensive university with a land grant and large history of education based in teaching, research, and service. The World Campus offers more than 100 degrees, professional programs and certificates to over 12,000 distance learners each year. US News ranks Penn State 50th among national universities and 14th for top public schools. Penn State athletes compete in the Big Ten Championships and tournaments. In addition, fundraising and community engagement are at the heart of their mission, raising $2.49 billion dollars through endowments and similar funds and $226 million through annual fundraising. $801.3 million dollars were used towards research in 2015.
Pennsylvania State University offers a Master of Education in Lifelong Learning and Adult Education through a partnership with Penn State's College of Education. Though a more expensive option, the quality of education is top-notch. You can expect the same experience residential students receive from one of the top 50 school's in the nation. Additionally, if you're looking for options, Penn State provides the following three: Master of Education, Adult Basic Education and Literacy Option, or the Global Online and Distance Education option. Though tuition costs are $821 dollars per credit, there are only 30 credits required to complete this degree. Meaning that your entire Master's at one of the top schools in the US is still less than $25,000. For high quality, good value, and great flexibility, Penn State is a fantastic choice.
Estimated Out-of-State Tuition Per Credit: $821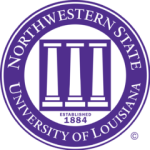 Northwestern State University of Louisiana (NSU) is a four-year public university that offers 39 online degree programs with an affordable tuition rate. Students are not required to pay out-of-state tuition fees. Situated in Natchitoches, Louisiana, this rural university enrolls nearly 10,000 students in its programming and was one of the first six colleges to enter NASA's Joint Venture Program. According to US News, NSU's online bachelor's and graduate programs are ranked as one of the "Best Online Programs for Veterans" as they offer tuition assistance, transfer credits, cooperative agreements for Army ROTC and Air Force ROTC programming, and assist active duty personnel, spouses and dependents. NSU offers 15 online master's degrees in education as well as several other areas.
For those ready to teach adult learners, Northwestern University of Louisiana has a fantastic program with several areas of concentration. The Master of Arts in Adult Learning and Development requires 33 hours to complete and is offered in the following three areas of concentration: Adult and Workforce Development, Homeland Security, and e-Learning. The adult workforce concentration prepares you to educate and train managers, community education directors, or undereducated adults in institutional settings. For an emphasis in homeland security you will create large-scale training for those in law enforcement, and the e-Learning focus is tailored to those interested in computing systems within schools. Areas of concentration mean relevant course material equating to better preparation in your area of focus. Education is extremely affordable a CSU. Costs are just $475 for 9 credit hours and then $100 per credit hour following that for a total of $6,675 for your entire master's degree!
Estimated Out-of-State Tuition Per Credit: $475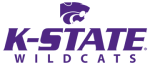 Kansas State University is a public, flagship, doctoral university located in Manhattan, Kansas and founded in 1863. US News ranks Kansas State 135th in the nation, and 90th as a "Best College for Veterans." More than 24,000 students are enrolled from all 50 states and over 100 countries. The Higher Learning Commission (HLC) of the North Central Association accredits Kansas State to offer over 250 undergraduate option, 65 master's degrees, 45 doctoral degrees, and 22 graduate certificates. The Global Campus has offered nontraditional education for 50 years. Their online learning programming is fully accredited by the HLC. Kansas State provides 27 Master's degree programs with nearly half of those in the field of education or human ecology.
The Master of Science in Adult Continuing Education is a 33-credit hour program designed to help working adults from a variety of professions become stronger in their fields. Kansas State provides flexible programming for its candidates in that 18 credit hours are core and 15 are elective giving you the power to tailor your degree to meet your specific needs, effectively creating your own area of concentration. Each course is 8 weeks and requires only one night per week of online classes. In addition, Kansas State offers open enrollment and a flat-rate tuition of $551 per credit hour making it one of our top choices for flexibility, affordability, and quality.
Estimated Out-of-State Tuition Per Credit: $551

Indiana University of Pennsylvania (IUP) is located in Indiana County, Pennsylvania and enrolls nearly 14,000 undergraduate and graduate students from 45 states and 56 countries. IUP has an 18:1 student/faculty ration. Military Times ranks IUP as "Best for Vets" and the campus has been recognized for its community service. IUP is accredited by the Middle State Association Commission on Higher Education to offer 132 undergraduate degrees, 53 master's programs and 12 doctoral programs. Faculty research has been sponsored by the National Science Foundation, NASA, the U.S. Department of Education and others. Indiana University of Pennsylvania is also a great value college ranked "best bang for your buck" according to The Other College Guide .
Indiana University of Pennsylvania (IUP) provides a Master of Arts in Adult and Community Education 100% online for just $288 per credit hour and takes 36 credit hours to complete. We ranked this degree program highly for its great value and flexibility. This program is designed as though you are participating in an on-campus program. You work within a cohort, and engage in the learning process with your fellow students and professors. This program takes just two years to complete and includes academic coursework, personal research, as well as field work (which can be swapped for elective courses). Additionally, you may choose to complete this program with a thesis project or op to create a professional portfolio. Upon completion, you are equipped to train adults in many setting both within the community or through distance education. If you are looking for an inexpensive path to an advanced degree and are passionate about teaching and training adults, this is a great option.
Estimated Out-of-State Tuition Per Credit: $288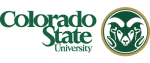 Colorado State University (Colorado State) is a public coeducational school founded in 1870 and enrolls over 24,000 students. Located an hour from Denver, and with easy access to the Rocky Mountains, Fort Collins provides the students with city convenience and nature at the its doorstep. CollegeRanker rated it as the #3 "college town to live in forever." The ethos at Colorado State is one of acceptance, health, and balance. With a 17:1 student-to-faculty ratio, high freshmen return rate, and over $313 million spent on research, it's clear why Colorado State boasts a warm welcome and a unique experience for its learners. US News ranks Colorado State 129th for national universities and 86th as a "Best College for Veterans." The online program provides you with the flexibility afforded from an online degree merged with the rigor and high standards of a research university. Online programming includes recorded lectures from live on-campus sessions, real-time sessions with your instructors, interactive videos, peer-reviewed research articles and team projects.
Colorado State University offers a Master of Education in Education and Human Resource Studies with an emphasis on Adult Education and Training (AET). Learn to apply instructional design through practical implementation of real-world knowledge as you learn. We ranked this program highly for its academic quality, affordability, and flexibility. The online learning format creates the flexibility, and for $584 dollars per credit hour across 30 credit hours, you're acquiring an entire degree for much less than it costs for one year of out-of-state tuition. You also get to walk away with a master's degree from a highly ranked school with tools to enter into a large variety of careers focused on adult learning. Upon completion you are equipped to train adults to coach athletics, train corporate employees, educate an emergency medical team, equip adults with more knowledge about health or outdoor eduction and many others.
Estimated Out-of-State Tuition Per Credit: $584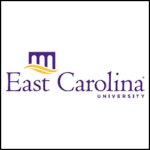 East Carolina University is a public doctoral university with a sea grant located in Greenville, North Carolina and holds a national ranking of 210th and 118th for public schools according to US News. East Carolina University offers 15 doctoral degrees, 76 master's degrees and 93 bachelor's degree programs as well as 6 professional degree programs. The largest of all the schools is the College of Education which is also its oldest. The College of Education alone provides 17 bachelors, 22 masters, and one doctoral program in addition to 6 certificates. The student-to-faculty ratio is 18:1 with over 28,000 students and over 5,500 faculty and staff. According to Washington Monthly East Carolina University is the number one school for "Best Bang for the Buck" of all universities in the southeast. East Carolina University has been accredited by the Southern Association of Colleges and Schools Commission on Colleges.
The Master of Arts in Education- Adult Education program is designed for trainers, instructors, administrators and leaders who plan programming for adults, have a desire to teach adults in a variety of settings, and want to learn effective evidence-based practice for teaching and training adults. East Carolina University offers an online program that imparts theoretical, philosophical and practical programming to reach and teach adult learners. We included this program in our top ten because it measured up for academic integrity, price, and flexibility. Classes are offered part-time and entirely online and do not require an initial teaching license; though an optional certification is available. The program costs $826 per credit hour and is one of the top 20 programs for education according to Teacher.org's ranking criteria. This program will take 36 credit hours to complete where up to 9 hours may be taken as electives in related areas. You could elect gerontology, proposal writing, or research among others. In addition, up to 20% of the program may be transferred from a previous accredited school, as long as credits are not older than 6 years.
Estimated Out-of-State Tuition Per Credit: $826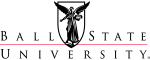 Ball State University (Ball State) is a public school located in Muncie, Indiana, is ranked 176th in the nation according to the US News, and is classified as a "high research activity" university according to Carnegie Classification of Institutions of Higher Education. Their online programming uses blackboard, peer grouping on assignments,and quality interactions with professors through email and Skype as well as access to the university library services, Writing Center tutoring and technology support. The US News ranks the following online programs: graduate education ranks 11th, the MBA ranks 12th, the graduate nursing program ranks 23rd, and 34th for bachelor's programs. In 2014, Ball State won the "Excellence in Institution-Wide Online Education Award" from the Online Learning Consortium. This is why Ball State makes it to the top of our list, the quality of online education is fantastic and the flexibility of completing programming from anywhere at anytime makes it even more realistic for those headed back to school.
The Master of Art in Adult Education and Community Education meets the needs of a growing career in adult training. Today's businesses and organizations are seeking professional development for retention of effective employees. The program at Ball State provides you with an opportunity to advance your career in two ways: through completion of this degree or through completion of this degree plus one additional three-hour class- awarding you a dural major in executive development for public service. Ball State prepares you to educate adult learners through classes emphasizing instructional design, program evaluation, staff development, and community education development. This program costs $590 per credit hour and you must complete at least 30 credit hour for graduation. Nine of those credit hours are taken in the form of electives so you have the flexibility to design your own area of concentration.
Estimated Out-of-State Tuition Per Credit: $590

City University of Seattle (CityU) is a private not-for-profit institution of higher learning based in Seattle, Washington with over 20 location in the Northwest and across the world with several programs offered completely online. CityU is accredited by the Northwest Commission on Colleges and Universities to offer certificates, associates, bachelors, masters, and doctoral programs. At its core, CityU values flexibility, accessibility, innovation, relevance and global opportunities which is one of the reasons CityU made it into our top 10— it's flexible and available to you anywhere, any time. Courses available include business administration, education, psychology and accounting just to name a few. According to U.S. News, CityU is ranked among the top 20 online programs for veterans.
The Master of Education (MEd) in Adult Education at City University of Seattle is designed to train individuals, organizations, and businesses that seek professional development. This program lasts 18 months, can be completed while working full-time, costs just $563 per credit hour, and requires 45 credit hours for completion. In addition, textbooks are free, and there is 24/7 access to library resources for all courses. There's even personal library support. Not only is the course designed for flexibility but there is also an emphasis in TESOL available, which requires 6 additional classes from the Washington School of Languages. This program is 47 credit hours and will take 2 years to complete online unless entering with a post-baccelaureate certificate n TESOL, then you can expect to graduate after just 18 months. Core courses include: Instructional Strategies for Adult Learners, Adult Learning Theory, Program Design, Assessment and Evaluation and others.
Estimated Out-of-State Tuition Per Credit: $563