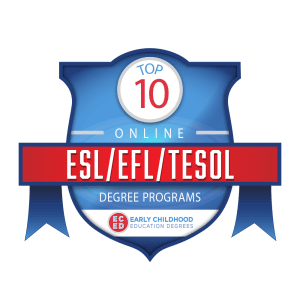 English as a Second Language teachers are employed at the primary through collegiate and adult learning levels, and find work in a variety of academic, translation, or community support roles. Unlike teachers of the academic discipline, English, ESL teachers are specially trained in linguistics, managing diverse classrooms, teaching English to students who alread know other languages, and supporting students as they transition into what is often a new culture. Most ESL masters degrees require between 30 and 36 hours as well as (often) a capstone and in-classroom practicum. Most programs of study require two years of study, though many below have flexibility-enhancing components that can lower time until graduation for select or particularly motivated students. ESL and TESOL teachers are in practically every public school in America and at every education level. ESL teachers are also employed in large numbers overseas, offering a chance to explore new parts of the world and sometimes larger paychecks than their US counterparts. Check out our methodology and 10 best online masters in ESL and TESOL below!
Affordability (1/3): the estimated out-of-state tuition per credit hour rate (if out-of-state is applicable).
Flexibility (1/3): the number of flexibility-granting components of the program, including different specializations, prior experience credit, accelerated courses, ability to take synchronous or asynchronous coursework, and more.
Academic Prestige (1/3): the accreditation status of a university, as well as accolades from other prominant ranking sites and educational organizations.
1.) The University of Missouri

The University of Missouri (Mizzou) is a public land-grant university located in Columbia, Missouri. The university has a long and esteemed lineage including the prestige of being the first university founded west of the Mississippi river (in 1839). 360 degree programs are offered through the university, which is the flagship of the University of Missouri system. These degree programs include a school of medicine, veterinary medicine, engineering, agriculture, and law all on the same campus, a distinction only seen in six public universities in the nation. Other notable discintions of the school include it's status as the only university in the country to run a network (NBC) affiliate station, as well as being home to the nation's largest reactor house at a university. For students who have the opportunity to spend time on campus, many buildings in the National Register of Historic Places are definitely a perk. Centered around the Francis Quadrangle, the University is divided into 'red' and 'white' campuses. The Red campus is composed of the more historic buildings, and comprised of older brick architecture, while the White Campus is newer buildings. Both portions of the campus are surrounded by what is essentially a maintained botanical garden.
48 fully-online degrees are certifications are available through University of Missouri, with a large portion of offerings in education fields. The fully online masters in teaching English to speakers of other languages is comprised of 33 required credit hours. Students without necessary prerequisites may elect to take up to 9 post-baccelaureate preperatory credit hours while in the process of applying. All participants in the program are required to complete a practicum (a common requirement for masters in education programs), which may be taken close to wherever online students are physically located. Students may also tailor their education through the choice of two of nine electives, with content areas ranging from teaching adult learners, to teaching ESL/TESOL through great works of literature, to technology in ESL. One of the main perks of attending Mizzou's online TESOL masters program is the ability to attend a nationally ranked research university for a reasonable price. Of programs surveyed, Mizzou ranked second for affordability.
Estimated Out-of-State Tuition per Credit Hour: $352
2.) Concordia University – Nebraska

Concordia University Nebraska is a private university located in Seward, Nebraska. The University is a member of the 10-school Concordia University System, known for its Lutheran heritage, and a number of member schools with a wide range of online programming. Degrees are offered in over 50 subject areas at the undergraduate and graduate levels, with holistic programming that focuses not only on technical matters within a discipline, but also on fostering leadership and participation in a diverse and complex society. Besides unique Christian and leadership-centered curricula, the university is also known as one of the most affordable private universities in America (23rd to be exact), as measured by MONEY Magazine. On average, incoming students recieve an average of $18,400 in institutional grants and scholarships.
The fully online Masters in Education in Teaching English to Speakers of Other Languages offered by CU Nebraska requires students to take 36 credit hours. The programs ranks highly in our ranking on two metrics: academic prestige and flexibility. Flexibility-enhancing components of the program include the self-paced aspect of the degree, as well as accelerated 8-week courses. For students electing to take courses at a typical pace, time-until-degree comes in at 24 months. Students may also elect, however, to pursue a fast track option that allows them to graduate in as little as 18 months. Like other comperable degree programs, students are required to complete a 45 hour practicum in or around their hometown before graduation. Students close enough to CU Nebraska's home campus can also elect to pursue a hybrid option for a slight tuition drop.
Estimated Out-of-State Tuition per Credit Hour: $550
3.) Capella University

Capella University is a for-profit university with a main campus in Minneapolis, Minnesota. The university offers its courses of study online. 41,073 students currently call the university home, coming from all 50 states and over 60 other countries. A majority of students study online and at the graduate level, with 47% of total students studying at the master's level and 20% enrolled in doctoral programs. Particularly with the relative scarcity of online doctoral programs, Capella's offerings at the doctoral level are phenomenal. Capella's focus on online education has enabled the university to tailor its online programming to non-traditional students. The average student is 38 years old, has worked for several years, and takes courses primarily online. Capella University is regionally accredited (the highest accrediting standard) by the Higher Learning Commission.
Capella University's fully online Masters of Science in Education in English Language Learning and Teaching is one of the most flexible programs we surveyed. Start dates are available year-round, and classes are accelerated in a quarterly schedule. Quarters are three-month segments followed by 3 weeks off, allowing students to build their coursework into their busy lives. One of the nicest parts of Capella's online expertise is the clarity of expectations found in all of its courses. All courses are divided into ten weekly subsections, with expectations for what will be graded and what students should accomplish in each week of the class stated at the start of the class. Most students take one to two classes per quarter, though some students may elect to accelerate their study even further by taking a third.
Estimated Out-of-State Tuition per Credit Hour: $455
4.) Grand Canyon University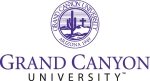 Grand Canyon University is a for-profit, Christian research university with a primary campus located in Phoenix, Arizona. The University if home to some 75,000 students, with over two thirds taking courses primarily online. Degrees are offered at the bachelors through doctoral levels. Grand Canyon University has historically been a not-for profit university, where the university competed in Division 1 Athletics (something the school has continued, making it the only for-profit university to compete at this level). The university is also the first for-profit Christian university in the United States. The university is designated a medium research presence university, and is also noted as one of the five best online schools for entrepreneurs by Forbes magazine.
The fully online Master of Arts in Teaching English to Speakers of Other Languages program from Grand Canyon University requires 32 credit hours for completion. Grand Canyon's program is perhaps the most flexible of programs surveyed, offering a generous transfer policy of almost a third of the program, accelerated 6-week classes, and a number of yearly start dates. Importantly, though the program is online, it is also hands on, with a longer in-person practicum than most programs required (60 hours of in-person experience). Practicums may be taken at a location close to where students reside. The program is built for already licensed teachers who are looking to expend their expertise, though does not confer licensure itself. The program is the 7th most affordable of programs surveyed, and a particularly good choice for licensed teachers looking for extra flexibility and a Christian-centered educational environment.
Estimated Out-of-State Tuition per Credit Hour: $515
5.) University of Nebraksa Online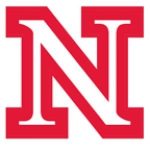 The Univeristy of Nebraska Online is a collaborative online environment provided by the four members of the University of Nebraska system as well as the University of Nebraska High School. Specifically, UNO is a collaboration between UN campuses in Kearney, Lincoln, Omaha, and the UN Medical Center, and offers over 100 degree programs online. The endorsement program in English as a Second Language is offered primarily by the University of Nebraska at Kearney. UNK was established in 1905 and in 1921 changed their name to reflect their present purpose as a teacher's college. Today the University is home to some 7,000 students and known for their e-learning opportunities. The university is perenially one of the top regional public univerities.
The Graduate Endorsement in English as a Second Language offered by UNK is the only program in our ranking that is technically not a masters program. The program is built to prepare teachers for licensure in ESL teaching, however, and can be bundled into a larger masters program in curriculum and instruction. The endorsement program currently requires 21 graduat credit hours, making it about two thirds of a usual amount of study for a masters in the discipline. While students are required to submit coursework by certain times, most courses do not require students to be logged on for any particular class time (asynchronous learning). An additional perk of the program is that it allows students to attend a regionally ranked public institution for the 4th most affordable tuition of programs surveyed.
Estimated Out-of-State Tuition per Credit Hour: $415
6.) American College of Education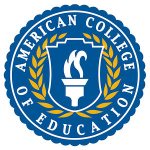 The American College of Education is a for-profit education college based in Indianapolis, Indiana. The university offers masters, doctoral, and specialist degrees. Founded in just 2005 to provide high quality online education degrees, recieving regional accreditation (the highest form of accreditation) the very next year until 2025. In line with regional accrediting standards, ACE aims to promote a number of important values — particularly for online education — including accountability procedures, affordability measures, accesibility, tech support, support for diversity, ethically minded policies, and procedures for crafting regular innovation. In line with these accountability and tracking measures, ACE reports well for a variety of important metrics. These metrics include an 84% retention rate, as well as an average 18 month or less graduation rate for a whopping 76% of masters candidates. The most popular online degrees include educational leadership, curriculum & instruction, doctorate in educational leadership, and educational technology.
The American College of Education confers more Masters in ESL than any other university in America. Two major perks of the program include its affordability (ACE's program was the most affordable of programs surveyed for this ranking), as well as their quality reporting on outcomes. The fully online Masters of Education in English as a Second Language and Bilingual Education requires 34 credit hours for completion which includes a required capstone project that students may use to show their mastery of a subcatagory of ESL education. The program is alligned with the standards and expectations of the National Board for Professional Teaching Standards, a nonpartisan, non-profit providing voluntary standards of excellence that schools and teachers may choose to uphold.
Estimated Out-of-State Tuition per Credit Hour: $235
7.) Liberty University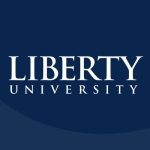 Liberty University is a private, non-profit Christian College with a home campus in Lynchburg, Virginia. While the university's on-campus offerings are also extensive (LU has over 15,000 traditional students), the university is known as one of the largest online degree providing universities in the world. Particularly, LU's 100,000+ online students make it the largest Christian University in the world. LU's growth over the last decade has been spectacular, largely in part of an aggresive expansion of faculty and online offerings. From 2006 to the present, the University's endowment has increased ten fold, raising the total worth of the university above a billion dollars. As expected from a large doctoral research university, Liberty offers a massive range of courses of study: over 500 in person and 247 online. Particularly for students looking for a quality, tried and tested, Christian online educational setting, Liberty University is one of the best in the business.
The fully online Masters of Education in Teaching and Learning (English) places highly in our ranking due to academic quality as well as flexibility-enhancing components. LU offers a wide range of flexibility-enhancing components to all students, which include (but are not limited to) the opportunity to accelerate time-until-degree through brief in person "intensives," a lenient transfer policy, as well as credits for life experience related to a given academic field. This masters program requires 36 credit hours, of which 6 may be transferred in. Degree completion plans may be viewed at their website here which provide a map for potential students to look at the required and optional coursework for the degree.
Estimated Out-of-State Tuition per Credit Hour: $565
8.) Regent University

Regent University is a private, Christian research university with a main campus located in Virginia Beach, Virginia. Home to some 8,000+ students, the university is known for a wide range of online offerings as well as Christian Right idealogy (in fact, Regent University has been called the 'Harvard of the Christian Right'). Other accolades presented to the university include being one of the top 200 schools are ranked by high school counselors, one of the top 10 undergraduate online degree-granting universities in the nation according to US News, and being named one of the top schools for quality of life of its students. Particularly for such a young university (the university was founded in 1977), the university boasts a long list of successful alumni, including a number of politicians as well as notable educators.
Two seperate degree relating to ESL/TESOL are available fully online from Regent University: a M.Ed in TESOL for prek-12th grade students, and a M.Ed in TESOL for Adult Education and Collegiate students. Both degrees require 33 credit hours for graduation, and are offered at the same tuition rate. In fact, both degrees offer the same courses that may be chosen from, but through electives students may tailor their learning to fit one degree or the other (or mix electives suited to both). Tuition for RU programs is set at $575 for the 2016-2017 school year, making the program the 11th most affordble of those surveyed. Compared to other private nationally ranked schools, however, RU is quite affordable.
Estimated Out-of-State Tuition per Credit Hour: $575
9.) Western Governor's University

Western Governors University is a 100% online college founded by the governors of 19 states and led by the governors of Colorado, Utah, and Wyoming. The main administrative offices are located in Salt Lake City, but all classes are conducted online. The Teacher's College was founded by funds from the U.S. Department of Education, and employs a unique competency-based educational method (like the rest of the University). This competency-based method allows for students to test out of course content they already have experience in or mastery of, enhancing the potential time-until-degree and efficiency for students. With over 75,000 online students, the university is one of the largest in the United States. The university employs over 2,000 academic staff, many with terminal degrees in their fields. And with the university's focus on online education, educational quality is corrospondingly impressive. WGU was ranked as the #1 best value in teacher education by the National Council on Teacher Quality. Other votes of confidence in the university's unique teaching method and offerings include the backing of WGU satallite campuses in a number of states by the Bill and Melinda Gates Foundation. As well as the establishment of a WGU Tennessee campus by the state of Tennessee. Along with several other innovative online universities, WGU has been ranked as one of the 30 most innovative institutions in the nation by Fast Company.
The fully online Masters of Art in English Language Learning offered by WGU requires 30 competency units. A great boon to flexibility in degree taking, most graduate students elect to take 8 competency units per term, though students may test out of competency units and greatly accelerate their time until degree. The average time until degree for WGU's program is 2 years. As with many reputable ELL degrees, WGU's program requires a fieldwork component for graduation. This component requires a minimum of 15 hours of observation in school ELL settings at the primary and secondary level. For more detailed information on course offerings, as well as WGU's innovative competency-based education model, check out their very thorough degree guide here. WGU's program was the third most affordable program of programs surveyed for this ranking.
Estimated Out-of-State Tuition per Credit Hour: $361
10.) Kennesaw State University
Kennesaw State University is a public research university located in Kennesaw Georgia. The university is a member of the University of Georgia system, and offers courses at their home campus, at four other university system locations, as well as online. Home to some 35,000+ students, the university is the third largest in Georgia and one of the 50 largest in the United States. While 3/4ths of the students at KSU are local (from the surrounding counties), the school is also quite diverse, with 9% of the student body coming from some 136 countries worldwide. Recently the university was awarded by US News with an elevation of their status as a regional university to a national university, in part due to their moderate research activity rate and number of doctoral programs. 80 total degrees are available through the university, with many offered entirely online.
The fully online Masters of Education in Teaching English to Speakers of Other Languages degree offered by KSU requires 36 credit hours for graduation. The degree is structured so as to take 6 semesters (two years) for completion, with students working through courses beginning each summer and continuing with the same cohort through the entire process. Coursework may be offered synchronously or asynchronously, adapting to student learning styles as well as increasing flexibility for busy adult students. One noteworthy fact about KSU's program is that it is for experienced general education teachers. While students with undergraduate degrees not in education are eligible to apply for M.AT programs through KSU, the M.Ed program is for already established teachers to increease their knowledge and skillset. KSU is the fourth most affordable program of those surveyed, with even larger tuitoin breaks available to students coming from Georgia or border states.
Estimated Out-of-State Tuition per Credit Hour: $408
Related Rankings: