Take a moment, or many moments and ponder why you want to teach.
Perhaps, if you're here right now you can't quite pinpoint it, and that's okay.
That being said, an education is a great gift, and learning is a skill that lasts a lifetime.
"Learn why the world wags and what wags it. That is the only thing which the mind can never exhaust, never alienate, never be tortured by, never fear or distrust, and never dream of regretting. Learning is the only thing for you. Look what a lot of things there are to learn." — T.H. White The Once and Future King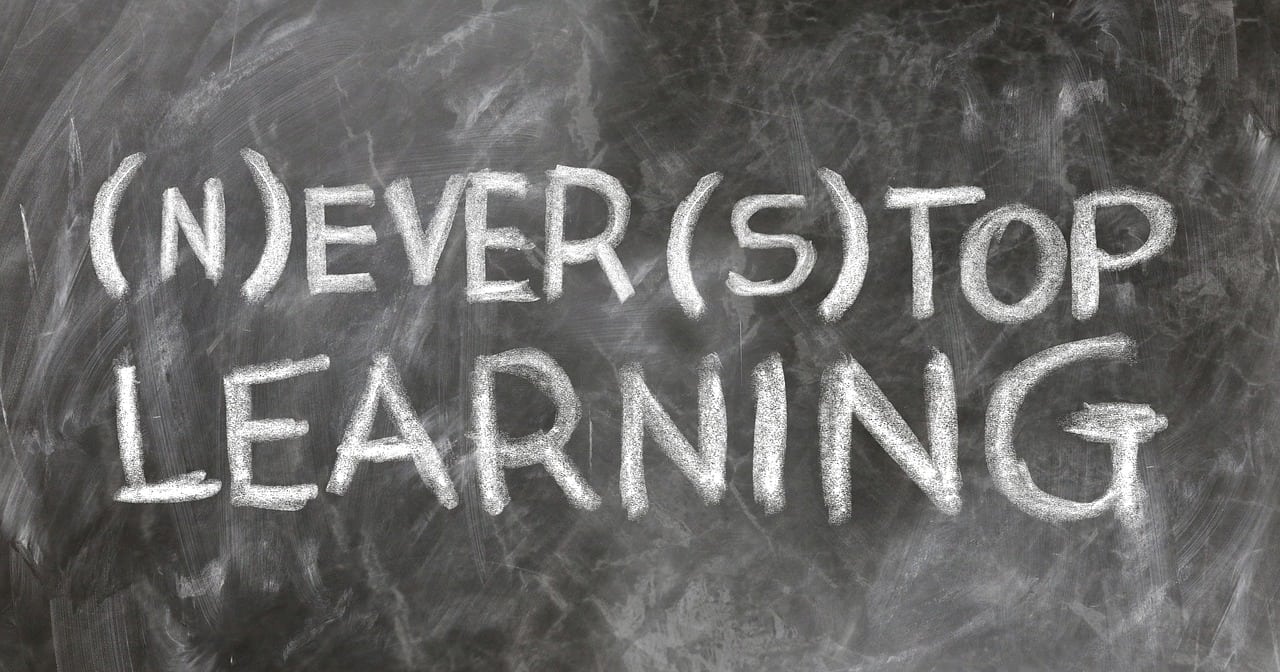 Some of you will know exactly what you want to teach, your audience, and why, while others will require some exploration into the field. Everyone who stays in the teaching field is first and foremost passionate about education. So, if you aren't quite sure which education degree to pick, but you have the passion to be part of this challenging and rewarding field, you are in the right place!
As we explore the education degrees to fit your needs, we will examine a variety of degree programs including including common education degrees, and more niche education degrees. Many individuals fall into the trap of thinking that everything has to be "figured out" at the beginning of their career as a teacher. Like so many careers, this is hardly ever the case. While some will feel very passionate towards teaching a specific topic or population and this passion will not wane other teachers will need to explore the field to find a stronghold and passion. No matter where you stand, know that making a change halfway through your career is very common, and for many something that when embraced, helps to ignite a new fire for teaching. For this reason we'll also examine teacher salaries, what to expect in your degree program, and the most common route towards licensure. We encourage you to take your time and explore your options. Fortunately, there are many routes towards an education degree online whether you're looking for a fast route towards a master's degree, a online doctorate in education, or the most affordable online bachelor's degrees in education there is likely an online education degree to meet your needs.
What Are Some Common Education Degrees?
Bachelor's in Education
A Bachelor's in Education is the first step towards an entry-level position in education in the United States. The curriculum is typically tailored to the subject area of a student's choice, though often includes a number of similar courses like: classroom management, educational technology, child assessment, curriculum and instruction, pedagogy, educational law, and student teaching. No matter who you are, or what you want to teach, you must start with a bachelor's degree in education.
This common Master's Degree in Education is an essential degree for any individual who is looking to broaden their understanding of childhood development, and ways to create learning environments that enrich the minds of very young learners. A master's degree in early childhood education not only leads to a deeper understanding of the field, but ultimately to better pay. These degrees will often include courses like: early literacy development, development of young learners, curriculum and development for early childhood education, foundations in early childhood development, and ethics. If you feel at home working with young children, and are interested in learning the latest in child development, a master's degree in early childhood education is a must.
A number of online bachelor's degrees in education focus on elementary education. Elementary education is a broad field that includes grades K-6, and requires the type of individual who is comfortable working with young children in a variety of subject areas. As an elementary student's primary teacher is often times the same person throughout the year, this model does seem to mimic the one-room schoolhouse- where the teacher was responsible for teaching the majority of classes. As you may have guessed the curriculum often includes courses like: teaching math to grades K-6, teaching reading to grades K-6, teaching science to grades K-6, and many of the other courses you will find in an education bachelor's program. If you like working with young people, and are interested in teaching a variety of subject, a degree in elementary education may be the perfect fit.
A master's in curriculum and instruction almost sounds like a redundant term, but it's not. Learning how to create curricula and teach it really is a second stage to your education. A bachelor's degree in education simply lays the foundations for teaching, but really just scratches the surface. It isn't until after a few years into the field do you truly start to hone your skills as an expert in education. Many teachers go back for a master's degree to not only boost their pay, but to boost their knowledge of how to teach, and a master's in curriculum and instruction is a very popular degree for that precise reason. No wonder the curriculum often contains courses like : the foundations of curriculum, leadership in education, curriculum design for exceptional learners, instruction methods and program evaluation, and electives. If you are hitting a wall in your teaching career, it may be time to head back for a master's degree in curriculum and instruction.
If you are looking to work in a school setting, but really see yourself fitting best into a mentorship role, you may want to consider a Master's Degree in School Counseling. The downside to this program is that it takes longer than most Master's degrees as programs generally lead to 30 extra credit hours and often time doctor's degrees. That being said, the payment for this position is far higher, and a number of individuals find the one-on-one ratio to be more manageable. As a school counselor you will work with a team to ensure the success of students in the school in terms of their social, emotional, and mental health. It may come as no surprise that common courses include: foundations of mental health, school mental health policy law and ethics,diversity and multiculturalism, proactive behavior management, and communication and collaboration with families and communities. If you have a heart for children and teens with depression and anxiety and would like to contribute your knowledge and passion to this growing population of youth, certainly consider this among your options.
What are Some High-Need Education Degrees?
Some of you are heading into education with a heart for social justice. If you are the type of person who wants to fill the gaps where needed, then you may want to consider a few of these high-need education degrees. Often times these degree programs come with incentives including scholarships, and even higher salaries.
Special Education continues to grow and is a high-need field as it covers a number of areas of education. As a special educator you will work with exceptional learners including children and youth who are emotionally disturbed, gifted, talented and creative individuals, individuals who live with an , or have a speech or language delay . Some teachers choose to specialize in one particular exceptionality while others like to work with a variety of learners. The special education teacher may be responsible for the education of one student or many, and this will entirely depend on the school and local governing laws. With that in mind you should not be surprised to find some of the following as part of the curriculum for special education: ethics and school policy, curriculum and instruction for exceptional learners, gifted and talented learners, Autism Spectrum Disorders, family school and community support, emotional and behavioral disorders. If like working with unique types of learners, a degree in special education may be the right fit.
Many special education teachers choose to specialize to realistically meet the needs of their unique learners. If you enjoy the challenge of working with sensitive, inquisitive, and motivated learners, you are probably on track to become a fantastic eductor for the gifted, talented, and creative. This quirky bunch of students will keep you on your toes, and so we like to think that you had better have some quirky tendencies yourself. If you enjoy getting creative, mastermining big project, and inspiring your learners to well… learn, then take a look at the curriculum. The master's in gifted and talented curriculum typically includes courses like: educational research, brain-based learning, creativity and talent development, assessment of gifted learners, school law, and advocacy.
A master's degree in ESL and TESOL is a great degree to have for an almost guaranteed career. Whether you enjoy working with young learners, or adults, there will always be individuals whose first language is not English. There are many reasons to pursue this degree. You may be bilingual yourself, or multilingual. You may have a desire to reach people who are left out of the conversation due to language barrier. Also, you may be adventurous and looking for teaching opportunities across the globe. Whatever your motivation, expect to find some of the following courses as part of the curriculum: ESL literacy, multicultural education, language acquisition theory, language learning assessment, and curriculum and instruction.
Common Salaries for Educators
Average Preschool Teacher Salary: $28,790
Preschool teachers make far less than all other teachers. Why this is exactly typically has to do with time spent in the job, and who employs the individual. According to U.S. News child day care services employ most preschool teachers. That being said, elementary and secondary schools pay far better than these centers. Here are the states ranked at the top for best pay for preschool teachers:
Nebraska
New York
New Jersey
Alaska
District of Columbia
Looking to make better pay as an early childhood educator? Check out our piece on the highest paying early childhood education jobs.
Average Elementary School Teacher Salaries: $55,800
Elementary School teachers are paid far better than Preschool teachers. Typically, an elementary school teacher is employed by a public school where pay is generally far better than private school. In fact, private schools are only required to pay around 75% of what public schools are required to pay. Elementary school teachers get compensated for the high number of responsibilities required for the job including making math, English, science, and social studies fun for young children. Not only that, but elementary school teachers require the type of energy levels similar to those of a circus performer. Here are, according to U.S. News, the states that pay elementary school teachers the best:
New York
Connecticut
District of Columbia
Massachusetts
California
Average High School Teacher Salaries: $58,030
High School teachers on average make slightly less than elementary school teachers. Though we're not sure why as this position comes with its own set of challenges. For this job, you will need to hone your knowledge of a subject like chemistry, geometry, history and so forth. High school student are young teenagers with a lot going on inside and outside of the classroom. Still, U.S. News ranks "High School Educator" as the number one education job, and 83rd out of 100 best jobs. Along with the national average, there is an 8% job growth expectancy for this position. Here are the states that pay their high school teachers the best:
Alaska
New York
Connecticut
New Jersey
California
Average Middle School Teacher Salary: $56,720
Some people argue that the toughest position is that of a middle school teacher. Though those people are typically middle school teachers. There is something unique about this age. The puberty thing, that's unique. A lot of people look back at this period in their lives and think… "hmmm, that was awkward." That being said, it takes a really unique individual to teach middle school students. This inquisitive bunch are learning to be adults. They're inquisitive, moody, but still young enough to be impressionable. Along with a focus on your special subject area, be sure to have some mentorship skills under your belt and plenty of patience and flexibility. Your students may be one way one day and totally different another day. Sexuality is just one emerging area of frustration at this age, so go easy, but not too easy. Here are the states that compensate middle school teachers the best:
New York
Connecticut
Alaska
Massachusetts
New Jersey
Average School Counselor Teacher Salary: $67,760
Though this position comes with a higher initial pay, that's often because the individual will be required to have completed a PhD or be both a licensed counselor and a teacher. We recommend checking with your school district for these specifics before taking the plunge. The Bureau of Labor Statistics expects to see an increase by 11 percent which is higher than the national average. If future-proofing with a good salary are some of your top priorities along with the mental wellness of children and youth, then you may find the length of time spent pursuing your advanced career to be well worth it. Here are some of the states that compensate school counselors the best:
New York
Connecticut
Alaska
New Jersey
Are you looking to boost your income even further? We recommend following the route of school psychologist. While this position does require a PhD, many states pay school psychologists closer to $90,000 and some more. In face New Jersey, South Dakota, and California all pay their school psychologists on average over $90,000 per year.

While every state requires slight differences, there is a general path one takes when it's time to become a licensed teacher.
The bachelor's degree is the foundational degree for starting a career as an educator in a K-12 public school. During this 4-year degree, you will learn the theories behind education, and how to apply those theories practically in the classroom. Along with your general education courses, you are likely to focus on a major. For instance, you may choose to major in music education, physical education, elementary education, health education and so on. Your major will determine which tests you must pass when it is time to take your state-mandated teacher exams.
2.) Complete Your Student Teaching Experience
Student teaching is an opportunity to initiate and orient yourself to your life as a professional teacher. This is typically the last practical experience of your 4-year bachelor's degree in education. During this time you will work alongside a professional teacher and gradually step into the roll as the classroom teacher. Expect to have to:
Observe
Be Observed
Lesson Plan
Teach
Attend Meetings
Participate in Other Teacher Duties
for a couple of months to a semester. After this time you will likely be evaluated by your university supervisor. It is also an important time to learn about professional codes and ethics.
3.) Take and Pass the State-Mandated Exams
Each subject and state will have different requirements for exams. As a music educator, you are likely required to complete more than just the Praxis I exam and in fact will be required to complete an area specific exame like the Praxis II. The educator exams for New York City require that you pass four required exams: Academic Literacy Skills Test (ALST), Educating All Students (EAS) test, edTPA, and Content Specialty Test (CST). Where other states may require more or less. Once you have taken and passed all of your exams, you are ready to apply to become a licensed teacher.
4.) Apply to Become a Licensed Teacher
Like with many jobs that require a license and a lot of responsibility, you will have to jump through several hoops to obtain them. Becoming a teacher is no different. And thankfully so! Head to your state's Department of Education and fill out an application to become a teacher. You will need to provide: proof that you have completed steps 1,2&3, your fingerprints, a background check, and application to become a teacher, and some cash. The application fee can range from $20-$200 dollars, though with some incentivized programs, this fee may be waived. And that's it! Congratulations, you have now jumped through all of the necessary hurdles to initiate your career as a teacher.
How Do I Choose An Education Degree
A number of variables will determine which education degree is right for you like: area of interest, background, salary required, time, location and more. Choosing a degree can feel daunting but doesn't have to be. We recommend choosing a degree based on your passions, affordability, and time.
If you already have a bachelor's degree, and are looking for the fastest route to a career in education, you may be able to take the requisite licensure courses and then follow with a fast master's degree in education.
Another option is to start your career as an assistant teacher, and see if you even want to continue on to become a teacher. Many people will find that spending more time acquainting themselves with schools, policies, and the profession is just what they need to determine which degree path to follow, or if they should even pursue a degree in education at all.
If money is an issue, (and let's face it if you're looking to become a teacher, it probably is) then why not try an affordable master's degree in education
In actuality, many people who head into the field of education will select their degree based on passion. So, if you know which subject area you love, and want to pass on, that's the right degree to pick. Online education is growing and there's an online degree in education in nearly every field including:
What Should I Expect From A Bachelor's Degree in Education?
A bachelor's degree in education has the following main components:
General Education Requirements
Core Curriculum
Major Requirements
Electives
Practicum Experience
Student Teaching
Most bachelor's degrees in education require 120 credit hours for completion and will take a minimum of four years to complete. General education requirements can be completed in a 2-year institution and transferred, though it is recommended that you check with a 4-year institution to insure that your credits are transferable. The core classes are usually foundational education classes like: positive behavioral support, classroom management, ethics, curriculum development, assessment, and other teacher education foundation. The major focuses on the student's area of interest or expertise: math, music, physics, social studies, special education, physical education and so forth. A practicum experience is any practical field experience related to your field. Not all universities require a practicum, but many will. During a practicum you may be required to observe in a classroom lab, practice interviewing for a job, lesson plan with fellow teachers, or even teach one class. The final component to a bachelor's in education is typically the student teaching experience. During this time student becomes a student teacher and puts their theory into practice along with the guidance of a professional teacher and university supervisor. The student teaching experience is full-time and includes observation, planning, teaching, and feedback. Essentially, student-teaching is the first exposure to what it's like to be a classroom teacher.
What Should I Expect from A Master's Degree in Education
A Master's Degree in Education is an opportunity to deepen your practice as an educator. Most teachers in the United States actually have a master's degree in their field. The curriculum typically has a curriculum and instruction component along with research assessment, school law, leadership, and ethics. Of course like with any area of mastery, the course material becomes more honed and specialized. Take for instance an online master's degree in Autism Spectrum Disorders (ASD) where you'll not only find the core course, but courses that are truly designed with your career needs in mind. The autism education master's degree should also include course material on ASD, behavior management, teaching language and communication skills, family and community collaboration, and technology. Each master's degree typically culminates with a capstone experience whether that be a research project, practicum experience, or a final exam.
Final Thoughts on Choosing An Education Degree
Ultimately, money matters, time matters, but your compass towards which education degree to choose should come from your inner passion. It's essential that you are passionate about the field of education that you choose. There will be days, weeks, and even months on the job where it will appear as though things are not going quite as planned. You will have worked countless hours, given up too many weekends, and gone to bed far earlier than a number of your peers. The pay off for teachers is that you are paving the way towards success for future generations. This position is that important, and so it is essential that you bring your passions with you no matter which path towards a career in education you choose. As Malcolm X famously said:
Education is the passport to the future for tomorrow belongs to those who prepare for it today
Who knows, maybe those hours of sacrifice will breed the next generation of great thinkers. If you want to be apart of that, take the plunge into a career in education.