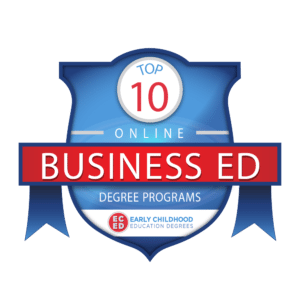 Understanding business is fundamental in many facets of today's work place. But for many, understanding only comes with a talented educator, cue the business educator. Whether in a corporate coaching position or in a high school, business educators play a large role in preparing and advising current and future business leaders. These programs are designed with 21st century learners in mind, and include technology and business, creating and implementing lesson plans to diverse and exceptional learners, learning to research within the realm of education, and utilizing evidence-based practices when creating curricula. The following ten Master's in Business Education are innovative, affordable, and flexible online options that will open up your world to a breadth of employment opportunities.

Methodology:
Affordability (1/3): Combined analysis of overall tuition of the program, financial aid or scholarship assistance programs, and estimated cost per credit hour for out-of-state students.
Flexibility (1/3): The number of flexibility-enhancing elements specific to the degree program including teaching philosophy concentrations, degree specialties, prior learning or life experience crediting options, accelerated or self-paced courses, personalized student advisement/guidance, and competency-based credit options.
Academic Prestige (1/3): The academic prestige of the parent institution operationally defined through the analyses of the rankings/reviews of prominent education review entities such as US News & World Report and The Princeton Review.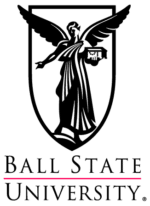 Ball State University is a public research university located in Muncie, Indiana. The Carnegie Foundation denotes Ball State University as a research university with high activity, and The Princeton Review recognizes Ball State as one of the "best in the Midwest." According to U.S News Ball State University is ranked as the 176th best school in the nation and 93rd top public school. It's business programs also rank highly. Academically, Ball State incorporate s immersive learning opportunities. Immersive learning combines research, projects in the community, talents showcases and capstone experiences that flesh out academic learning. There are currently 21,196 students enrolled at Ball State and the classroom size remains small with a student-to-faculty ratio of just 14:1. The Higher Learning Commission accredits programs that range from an associate's to doctoral degree. Online, there are hundreds of degree opportunities, specialty certifications and licenses for educators. The online experience offers the same faculty whether online or on campus, a national recognition for best online programs by U.S. News and a military-friendly experience that comes at a high value
The Master's of Education in Business and Marketing Education at Ball State University is one of our most flexible options, offered at a highly ranked school, and is a great price. This online degree is design for business and marketing educators and is offered in the following nine tracks: adult education, community college, curriculum and instruction, customized, dual credit, educational technology, master educator, research, and special education. Each track is tailor for specific just. Those following the adult education track are geared towards educators working with adults in community programs, the educational technology track focuses on technical skills, the customized approach is for those who do not fit into one specific track and so forth. All programs 30-36 credit hours for completion; the longest being the community college tracks, and the dual credit track. The cost is $590 per credit hour.
Estimated Out-of-State Tuition Per Credit Hour: $590
2. Auburn University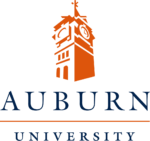 Auburn University is a public flagship land, space, and sea grant university located in Auburn, Alabama. Though once a small private liberal arts school, Auburn is now one of the top schools in the nation. According to U.S. News Auburn University is the 99th best school in the nation, 43rd best public school, and the school with the 63rd best business program. Currently, there 28,290 students enrolled at Auburn engaging in degree programs from 15 academic schools including a college of agriculture, Raymond J. Harbert College of Business, college of veterinary medicine, and others. The Southern Association of College and Schools accredits Auburn to offer comprehensive programming. The student-to-faculty ratio is 19:1 where the majority of classrooms have 20 students. The APLU designates Auburn as an "Innovative and Economic Prosperity University" for its recognition in community, social and cultural development. Additionally, the online business program is ranked 10th in the nation as the Raymond J. Harbert College of Business' online program are a blend of traditional instruction with modern technology and is fully accredited through the Association to Advance Collegiate Schools of Business (AACSB International).
There are three degrees in Business/ Marketing Education available at Auburn: the M.Ed, M.S., and the Alternative M.Ed Degree with educator certification. The M.Ed. can lead to a recommendations for professional education certification, while the M.S. is a non-certification program that provides and interdisciplinary approach for individuals not seeking certification of licensure in the United States. These two degree programs are 30 credit hours in length. The Alternative M.Ed requires 41-44 credit hours including added teaching field courses. The curriculum, depending on the track selected, includes integrating technology in career and technical education, records management systems information design and analysis, applied computer technology, clinical supervision, youth program development, practicum, research and or a thesis. These programs cost $504 per credit hour.
Estimated Out-of-State Tuition Per Credit Hour: $504
3. Western State Colorado University

Western State Colorado University is a private liberal arts university located in Gunnison, Colorado and enrolls 2,908 students. The campus is located in the heart of the Rocky Mountains and students enjoy mountain biking, hiking, skiing and a number of additional outdoor amenities. The average classroom size is small at just 16. Western State Colorado University is one of best value picks as the in-state price is less than national average for public universities and half the price for out-of-state residents. This is truly a great value for a small private institution. Students are given the freedom to design their schedule to meet their needs with the aid of a professor in their program. There are a number of financial aid opportunities for students including grants, scholarships, the Western Tuition Discount Programs, Work/Study, and Student Employment. In terms of athleticism, Western has been known for its Olympic ski athletes since the early 1950s. Their Mountain Sports program includes not only skiing but also mountain biking, snowboarding, and trail running. The Higher Learning Commission accredits Western to offer bachelor's and master's degree programming.
The Master of Arts in Education from Western offers a Secondary endorsement in Business. All students complete 27 credit hours towards their MA in the first year. Those who are already licensed teachers complete their master's in just 30 credit hours. Those looking for teacher or principal licensure complete it after 43-44 credit hours will be involved in a 24 hour per week internship in a K-12 school. Though this program is taught online, there is one 5 day period in the summer where students are required to attend the Gunnison, Colorado campus. Some courses include curriculum and development assessment, language acquisition for linguistically diverse students, research problems, and others. The business endorsement is designed for secondary level students and includes one additional 3 credit hour program for completion. The program at Western is affordable, customizable, and personal. The average online classroom size is just 13 and all course work is aligned with the Colorado's Teacher Quality Standards. The cost for this program is $416 per credit hour.
Estimated Out-of-State Tuition Per Credit Hour: $416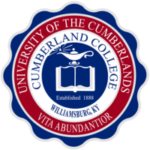 The University of the Cumberlands is a small private institution located in Williamsburg Kentucky and affiliated wit hthe Kentucky Baptist Convention. There are 6,276 students enrolled participating in over 115 degree programs. 80% of faculty have terminal degrees in their field, the average classroom size has fewer than 20 students, and the student-to-faculty ratio is just 16:1. Over 85% of students who applied for need-based financial aid received it. The Southern Association of Colleges and Schools accredits the University of the Cumberlands to offer associate through to doctoral degree programs. Academic programs include an associate of arts and science, a bachelor's in journalism and public relations, MBA, and a doctor of philosophy in clinical psychology. Though traditionally serving students from Appalachian communities, this liberal arts university now serves students across the globe through its online academic programming. Online, there are 20 degree and certification programs available ranging from a bachelor's to doctorate. Students engage in the RN-BSN program, B.S. in business administration, and Ed.D in educational leadership.
The Master of Art in Teaching (MAT) degree at The University of the Cumberlands is offered in the concentration of Business and Marketing grades 5-12. The program promises a more in depth understanding of business and marketing learning and provides a focused challenging curriculum that includes best practices and theories for teaching, help student with business reporting, research and writing skills, and create documents that are both informative and persuasive. The curriculum also includes education technology, research methods in education, educational philosophy , behavior management for special student populations, and methods and materials for the teaching of business. The degree requires 33 credit hours for completion, follows a traditional course of completion, and is our least expensive choice at just $315 per credit hour!
Estimated Out-of-State Tuition Per Credit Hour: $315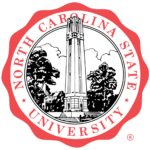 North Carolina State is a public land, sea, and space grant university located in Raleigh North Carolina and forms one of the corners of the research triangle along with Duke University and The University of North Carolina Chapel Hill. This research powerhouse is raising 1.6 billion dollars to enable further education though scholarships, cutting-edge facilities, and community involvement. NC State is the largest university in the North Carolina systems and enrolls 34,015 students representing all 50 states and over 120 nations. According to U.S. News NC State ranks as the 92nd best university in the nation, 59th best college for veterans, 62nd best value school and 38th top public school. As a part of the research triangle, NC State is known for its experiential education- where creativity and innovation intersect. In fact, NC State researches have spun off over 100 companies employing thousands of people across North Carolina, and researchers have obtained 795 active U.S. patents and more than 1,500 patents worldwide making more then 270 products available to consumers ranging from health care to food production. Innovative business cluster here particularly those focused on energy, biomanufacturing, and non woven textiles. The Southern Association of Colleges and Schools Commission on Colleges accredits NC State to offer associate, baccalaureate, master's and doctoral degrees.
The Initial Licensure Program in Business and Marketing Education at N.C. State is a 12-credit hour online program that is designed for provisional licensed teachers currently working a business and marketing classroom. This is not a degree program. For admittance, candidates must possess a minimum of a bachelors' degree in business, marketing, business or marketing education or a related field from an accredited college or university. The curriculum is 3 units in curriculum and instruction in business and marketing education, 3 units in program management in business and marketing education and 6 units of supervised internship in business and marketing education. This requires your instructors approval. Additionally, all students must take and pass the Praxis II Exam in either business education or marketing education. Also available online is the MBA program which candidates may complete to further their advancement in the field of business. The cost for the Initial Licensure Program in Business and Marketing Education is $1007 per unit.
Estimated Out-of-State Tuition Per Credit Hour: $1007
6. Emporia State University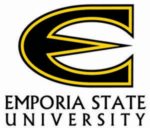 Emporia State University is a rural public school located in Emporia, Kansas. There are currently 6,094 students enrolled at Emporia State where the student-to-faculty ratio is 18:1. The Higher Learning Commission accredits Emporia State to offer comprehensive programming from the associate to doctoral level. According to U.S. News Emporia State is the 32nd top public school in the nation, and the 108th best school in the region. Over 80 degrees and certificates are proved through the four colleges and schools including the school of business, the college of liberal arts and sciences, the school of library and information management, and the teachers college. Enrolled students are offered diverse programming, career counseling and international partnerships among other fantastic perks. The school's mission is that of developing lifelong learning skills and educate in an "atmosphere of freedom of inquiry and expression." Programs that have obtained national distinct are in the fields of education, business, and library nd information management. Online, there are 5 bachelor's and nearly 50 master's and post graduate certificates available in a reals like art therapy, biology, and curriculum and instruction.
Emporia State University offers a Master's of Science in Business Education is a completely online degree that provides updated information on business knowledge, computer skills, provides an opportunity for re-licensure as a teach and will push you to use your business knowledge in curriculum development, augment competency levels in instruction, assess students and even prepare you to teach students at the community college level. This program is offed through the school of business which is regularly ranked highly. In fact, according to U.S News Emporia State University's Online Graduate Programs ranked 11th in the nation as well as one of the best programs for veterans. The curriculum includes educational psychology, student teaching, teaching in secondary schools as well as a survey of exceptionality. The cost for this degree program is $767 per credit hour.
Estimated Out-of-State Tuition Per Credit Hour: $767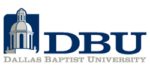 Dallas Baptist University (DBU) is a Christian liberal arts university located in Dallas, Texas and is southwest of downtown Dallas with satellite campuses in Plano and Hurst. There are currently 5,319 students enrolled in undergraduate and graduate programs. The Southern association of Colleges and Schools Commission on Colleges accredits DBU to aware comprehnsive programming. Currently, there are 7 associate degrees, 72 undergraduate programs, 62 accelerated bachelor's and master's degree programs, 29 master's programs, 73 dual master's degree programs and 2 doctoral degrees. According to U.S. News Dallas Baptist University is ranked as the 214th best school in the nation. Class-size is small where the majority of classrooms contain fewer than 20 students and the student-to-faculty ratio is just 13:1. Christian-values are centric to education at DBU so programming here would be a particularly good fit for those looking to incorporate those into their education. Online courses are divided into session so that each week a new session of course materials becomes available. Most instructors require weekly participation in discussion and many courses include timed exams and quizzes and are taught by the same faculty who teach in the classroom on campus.
Dallas Baptist University offers a Master of Arts in Christian Education with a concentration in business ministry. This program is designed for individuals seeking to advanced through Christian leadership and focuses on the Christian Bible and theology, ministry training, application of leadership, create, organize, implement and evaluate ministry education. This degree is 36 credit hours in length and cost $906 per credit hour. All students entering this program must complete three prerequisite courses: Old Testament Survey, New Testament Survey, a Level Religion Course or a Level Theology Course. There are 18 credit hours required in areas like biblical servant leadership, hermeneutics, and systematic theology and an addition 9 credit hours in program-specific course material. The cost for this program is $925 per credit hour.
Estimated Out-of-State Tuition Per Credit Hour: $906
8. State University of New York at Oswego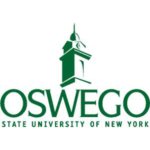 State University of New York Oswego (SUNY Oswego) is a public college located in Oswego, New York on the shore of Lake Ontario. There is an additional satellite campus available in Syracuse. Currently, SUNY Oswego enrolls nearly 8,000 students and offers over 110 bachelor's and master's programs. The Commission on Higher Education of the Middle States Association of College and Schools accredits undergraduate, graduate, and professional degrees. The majority of classes have fewer than 20 students and the student-to-faculty ratio is just 17:1. According to U.S. News SUNY Oswego is the 44th best school in the North region, 25th best college for veterans, 31st best value school, and 12th top public school! There are four colleges offering academic programing: the school of education, school of communication, media and the arts, school of business, and college of liberal arts and sciences. Of the 110 programs of study some of SUNY Oswego's unique offerings include African/African American studies, arts therapy, behavioral forensics, cognitive science, Pre-law, psychology and human-computer interaction and several others. Oswego offers 22 fully online degree programs and advanced certificates including their certificate in behavioral forensics and others.
SUNY Oswego offers a Master of Education in Business and Marketing. This program is delivered 100% online and requires 36 credit hours for completion. Student learn in real-lime through live lectures while the professors lead the class- very similarly to a traditional education model. In fact, Oswego uses the same faculty online as it does on campus. This program includes either an internship, or clinical placement as well as full access to a personal tutor. The curriculum focuses on all aspect of instruction including foundations of vocational education, methods of teaching, curriculum development, language arts and literacy, and service special learners. 10 credit hour are focused on vocational supervised student teaching. This program is suitable for all grades and is designed for individuals to gain initial and professional lice sure to etachin in New York State. The cost of this program is $925 per credit hour.
Estimated Out-of-State Tuition Per Credit Hour: $925
9. North Carolina A&T University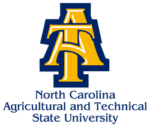 North Carolina Agricultural and Technical University (N.C. A&T is a public historically black land grant research university located in Greensboro, North Carolina. There are 10,852 students enrolled in programming where the student-to-faculty ratio is 19:1. N.C. A&T has 9 colleges and departments: the college of agriculture and environmental science, college of arts, humanities, and social sciences, college of business and economics, college of education, college of engineering, college of health and human sciences, college of science and technology, the joint school of nano science and nano engineering and the graduate college. In fact there are over 117 undergraduate degree programs and more then 58 master's and Ph.D. programs. According to U.S. News N.C. A&T is the 10th best historically black university, and ranks highly for its business and engineering programs. The Carnegie Classification of Institution of Higher Education classifies NCA&T as a university with high research activity. Ongoing projects are funded by NASA, the U.S. Department of Agriculture, U.S. Department of Defense, National Institute of Health, and the National Space Foundation. The Southern Association of Colleges and Schools Commission on Colleges accredits bachelor, master's and doctoral degrees. The school of education is ranked among the best values in the state according to The National Council on Teacher Quality.
North Carolina Agricultural and Technical University offers a Master of Arts in Teaching with a concentration in Business Eduction. This program is appropriate for individuals with a background in business and who want to obtain licesure as a business teacher. Those who complete this program are licensed to teach business courses to grades 7-12. This program is accredited by the Council for the Accreditation of Education Preparation. The curriculum includes learning theories, literacy in the area of business, assessment and evaluation, teaching methods as well as business education planning and leadership. Student will participate in 3 credit hours of clinical teaching in P-12 schools. All students must also take and pass the Praxis II exam in business. The total credit hours required for completion are 30 and the cost per credit hour is $941.
Estimated Out-of-State Tuition Per Credit Hour: $941