At its most basic level, early childhood education (ECE) encompasses all forms of education, both formal and informal.  Early childhood education ages cover birth through age eight.  This education is fundamental to the development of a child.  It can significantly shape the later years of an individual's life.
Digging deeper, there are several different facets that all combine to contribute to a child's early education. In terms of informal education, the primary source of input when it comes to a child's development is, of course, its relationship with its parents or primary caregivers. In essence, parents can be considered to be a child's first teacher. This relationship is especially critical between 0-2 years of age as the child begins to develop its sense of self and establishes an attachment with its parents. The quality of the attachment formed at this stage of life can have a significant impact on a child's future education.
The other part of the equation when it comes to early childhood education is the formal education that it receives at a young age. This stage of education typically spans years 2 to 8 of a child's life. There can be a variety of formats in which a child receives formal education at a young age, which can vary from state to state and program to program. Educational programs may be designed specifically for children at each individual age.  They can be provided in settings including:
childcare
daycare
nursery school
preschool
kindergarten
Some of these programs are privately run.  Others are operated by a local school system or under a federally funded program.
Related: Early Childhood Education Benefits
The Practical Significance of Early Childhood Education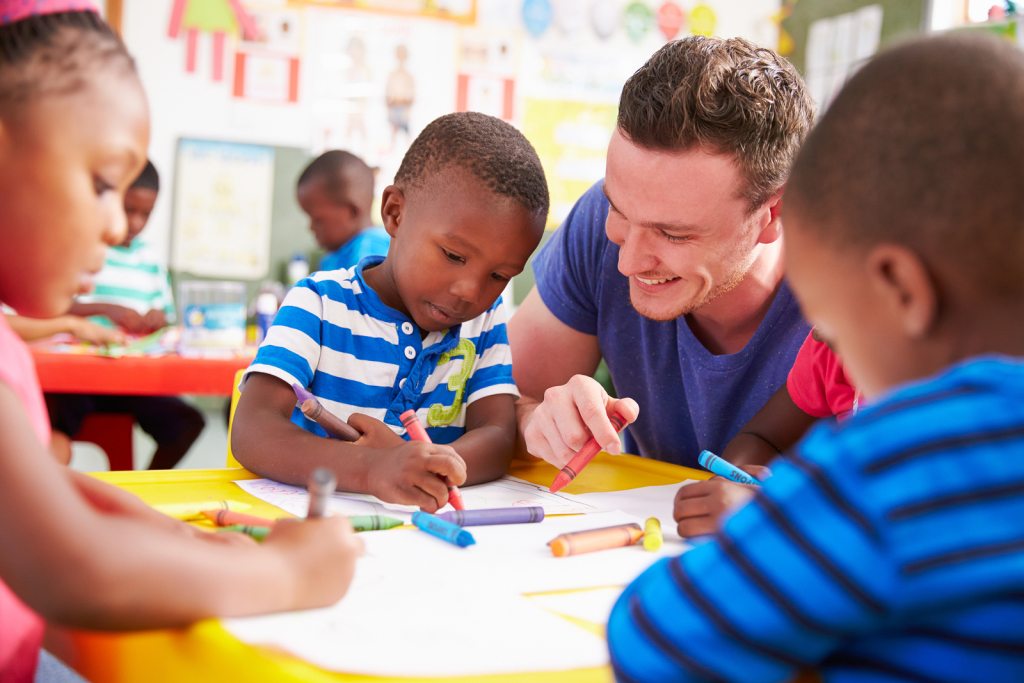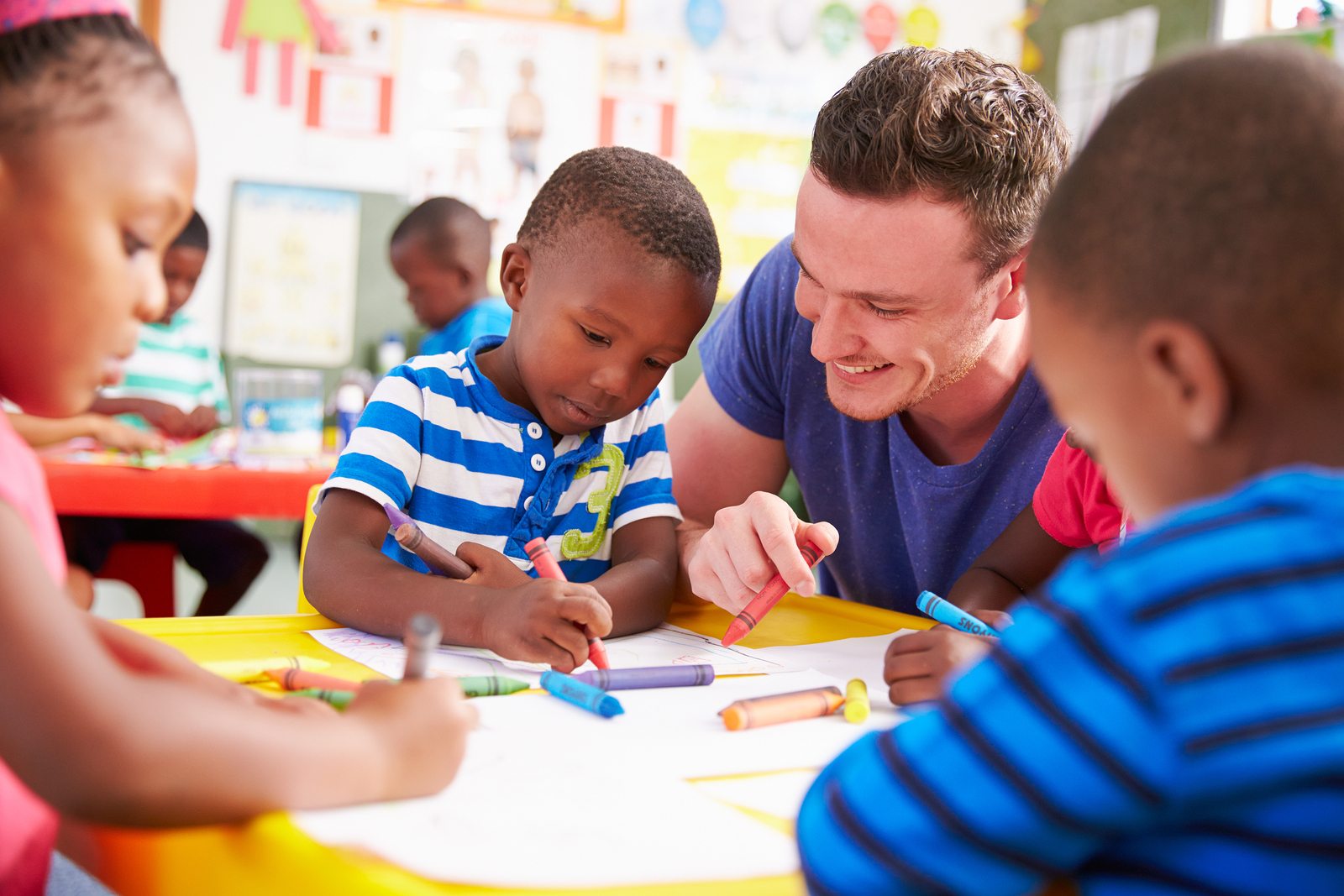 Studies that have been performed over the past several decades have given added weight to the importance of early childhood education.  ECE plays a critical role in preparing children to enter and succeed in a post-kindergarten school environment. Some of the benefits include a diminished risk of social-emotional mental health problems and increased self-sufficiency as children mature and enter adulthood.
One significant effect of ECE early childhood education that has been demonstrated is its capacity to close the educational achievement gap between low and high-income students. Historically, there has been a significant gap in educational performance between children of low socioeconomic status and those of high socioeconomic status. Studies have shown, however, that participation in ECE can:
increase high school graduation rates
improve performance on standardized tests
reduce the number of students who have to repeat a grade or be placed in a special education program
One study in particular produced several noteworthy results. This study, the Perry Preschool Project, involved the random assignment of 3 and 4-year olds from low-income families in Michigan to a special program at the Perry Preschool. By the time these children were 18-years old, they were five times less likely to have become lawbreakers than children who weren't chosen for the study. Additionally, by the time these children had reached 40 years of age, they were earning $5,500 per year more on average than those who hadn't been enrolled in a quality preschool program. They were also more likely to own their own homes and less likely to be on welfare.  This indicates that there are benefits to society as a whole when children receive early childhood education.
In the time since the Perry Preschool Project was run in the 1960s, especially in the past decade, there has been a strong push towards strengthening the early education childhood policy in the United States. On a federal level, the Obama administration worked to initiate an education reform through its Race to the Top Early Learning Challenge tenet.  Race to the Top awarded $500 million to states with comprehensive early education plans. On an individual state level, funding for pre-kindergarten programs increased by 6.9% from 2012-2013, and a number of states created new early childhood education agencies.
In addition to these initiatives, the Head Start program also provides ECE services.  Head Start was created in 1965 and is one of the earliest ECE initiatives.  It is a federal program that provides free access to early childhood education programs for children from low socioeconomic status families.
The Elements of an Early Childhood Education Program
Over the years, there has been much debate over what the attributes of an effective early childhood education program are, which is largely due to the fact that ECE is a relatively new field. More specifically, much of the debate has centered around what type of program qualifies as an actual educational experience as opposed to simply providing care.
According to the National Education Association, a high-quality ECE program consists of five important components:
It should provide a well-rounded curriculum that supports all areas of development
It should address child health, nutrition, and family needs as part of a comprehensive service network
It should assess children to enhance student learning and identify concerns
It should employ well-educated, adequately paid teachers
It should provide small class sizes and low teacher-child ratios
These five components should, therefore, be the core pillars of any quality early childhood education program. However, additional characteristics of a high-quality program include:
nutritious meals and snacks
a strong foundation in language development
early literacy and math
teachers who frequently measure children's progress
Career Prospects for Early Childhood Educators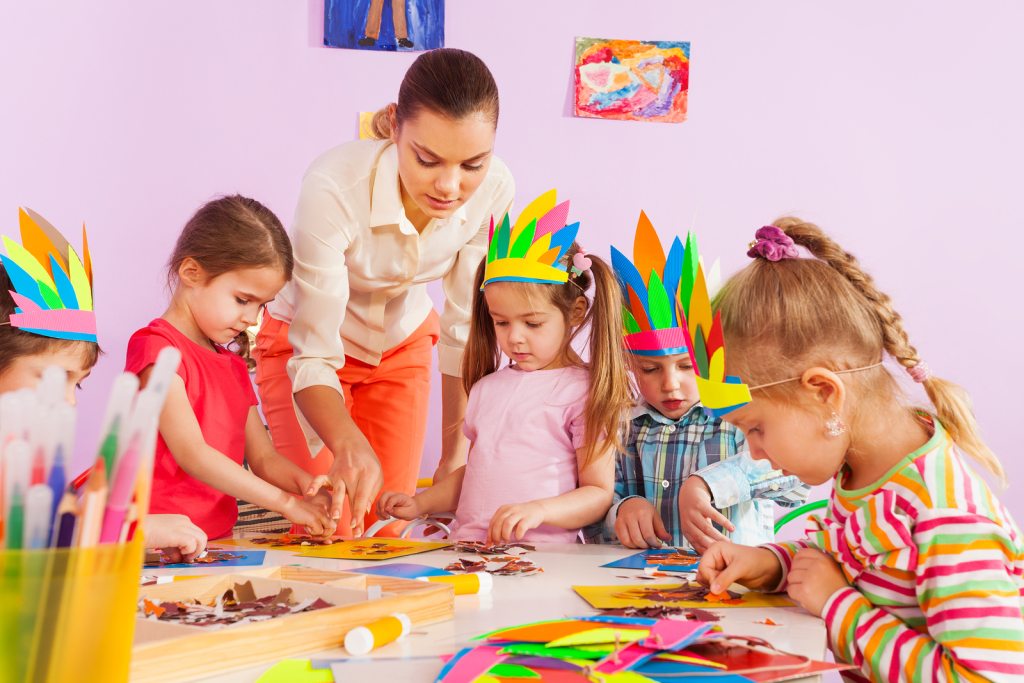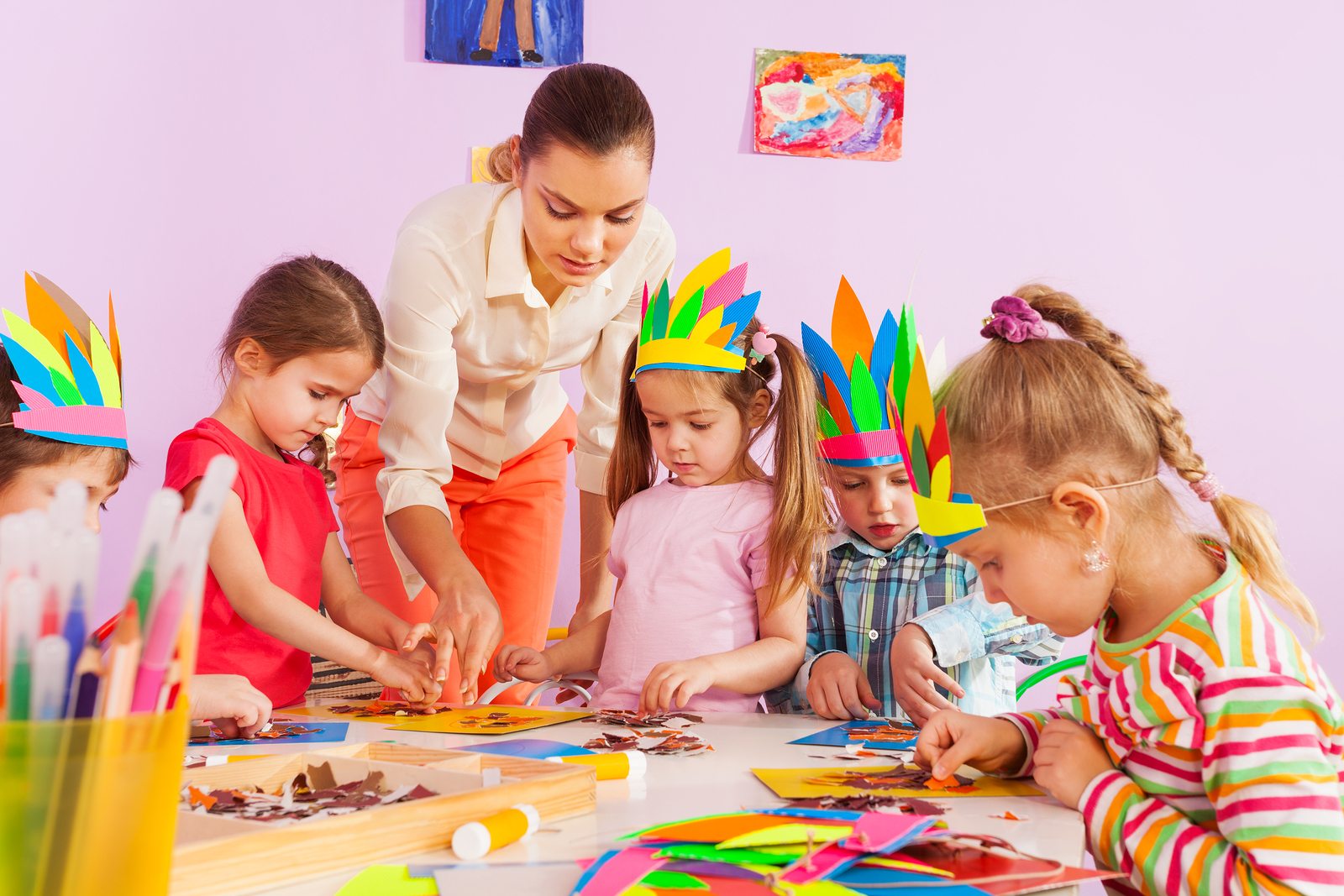 There is a strong push towards strengthening early education childhood policy in the United States. What is the ECE job outlook?  The job growth outlook for those working as early childhood educators is very promising. Whereas the average job growth rate for the United States as a whole is approximately 7% through the end of the decade, the growth rate for the early childhood education field is an immensely high 15%.
While overall career growth for ECE employees is high, recent graduates of an ECE program should ideally look for work in population centers where the total population growth is higher or in states that have more robust funding for ECE programs. This includes states such as:
Texas
North Carolina
California
New Jersey
New York
Maryland
In terms of expected income, those who enter the ECE job market today at an entry level can expect a salary of approximately $25,790. The mean annual salary for preschool teachers is $30,210/year.  However, salary expectations can increase as high as about $53,800 on average for individuals who pursue leadership positions in daycares, pre-schools, and other similar work settings.
Because of the higher-than-average growth rate and full-time employment prospects held out by a career as an early childhood educator, this career path is the perfect choice for those who have a passion for teaching and who relate well to preschool children. For those that choose to pursue work as an ECE, there are some very specific educational requirements.
Education Required to Work as an Early Childhood Education Teacher
In order to obtain a position as an early childhood education teacher, some sort of post-secondary education is typically required.  The specific requirements vary across the 50 states. As of 2013, only 30 of the 53 state-funded pre-kindergarten educational programs require that their teachers have a bachelor's degree, while 45 of the programs require that their teachers have some form of specialized training in early childhood education.
Head Start, a government funded early education program, has specific rules for their 1,700 childcare agencies across the country.  Center based teachers must have at least an associate degree and at least 50% of all preschool Head Start teachers need a bachelor's degree in ECE or a closely related field.
The different educational options for individuals looking to gain employment as an early childhood education teacher include:
a bachelor's degree in early childhood education
an associate degree in early childhood education
early childhood education certificate programs
These programs can be completed in a classroom setting or online.
Kindergarten teachers in an elementary school need to have at least a bachelor's degree with coursework in ECE.  The take coursework in areas like child development, cognitive and social development, and fundamental academic teaching.
As mentioned above, a bachelor's degree isn't currently required across the board, but as more programs become federally funded, this requirement will likely become more of a standard. Currently, however, an ECE certification program, which can be completed online, will qualify a person for employment in a variety of positions including:
preschool teacher
elementary school teacher
childcare provider
after school care worker
childhood camp counselor
While a bachelor degree will likely provide more opportunity for an employee both now and in the future, there are still some benefits to completing a certification program instead. One benefit is that the requirements for applying for a certification program aren't as specific.  Many programs only requiring that applicants be at least 18 years of age and have their high school diploma (GED). Additionally, compared to the 4 years it takes to complete a bachelor degree, some certificate programs may take as little as 6 months to complete. Finally, while a bachelor degree must be at least partially completed in a traditional school, many certificate programs can be completed entirely online.  This provides a great deal of flexibility for students who need to continue working while completing the program.
Whatever educational path is chosen, it is important to consider the direction in which the educational industry is moving in terms of the requirements for its teachers.  It is also important to consider your future ambitions are when it comes to advancing within your chosen profession.
It is clearly evident that early childhood education plays an important role in laying the foundation for children to succeed in the future. It seems that this industry is poised for continued growth in the years to come, based on a rapid rate of job growth and ever-increasing funding for early childhood education programs. For those with a love of teaching and helping to shape the lives of children, a career as an early childhood education teacher might just be a perfect choice.