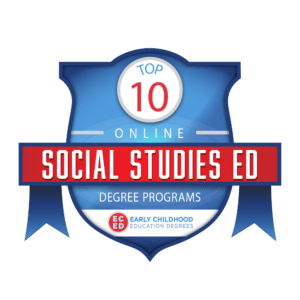 Per the U.S. Bureau of Labor Statistics, Education is expected to continue its stable job growth through 2024 – about 6% over ten years, which is about the national average. The median salary for high school teachers is about $57,000, which is just slightly higher than kindergarten, elementary, and middle school teachers. Entry-level teaching positions typically require only a bachelor's degree with certification/licensure, but many educators opt for a master's with a subject concentration to specialize in a curriculum, earn potential promotions/raises, and ensure job stability. The most common on these degrees are Masters of Curriculum & Instruction, which consist of core requirements in theory and methodology, usually with an in-class requirement. From there, students complete courses in their area of specialization.
Methodology:
Affordability (1/3): the estimated out-of-state tuition per credit hour.
Flexibility (1/3): the range of flexibility-enhancing program components including accelerated courses, lenient transfer policies, prior or life experience credits
Academic Prestige (1/3): the relative academic prestige of a parent institution according to other prominent rankings like the Princeton Review or US News.
To maintain their careers and have schedule flexibility, many teachers are enrolling in online master's tracks. Below are our top master's programs in Social Studies Education.
1. Western Governors University


Western Governors University is a private, nonprofit, and 100% online university based in Salt Lake City, Utah, and founded in 1995 by 19 state governors with the goal of creating a flexible, self-paced higher education degree. In particular, WGU distinguishes its offerings through competency-based credits that award students for previous life and work experience, which accelerates degree completion time, lowers costs, and reduces redundant course work. For its innovative work, WGU has been recognized by TIME Magazine, Fast Company, NBC Nightly News, CNN, and many more; and in 2011 the Bill and Melinda Gates Foundation awarded the university $4.5 million in funding. It is the country's top producer of math and science teachers, and won the 21st Century Award for Best Practices in Distance Learning from the United States Distance Learning Association several times. The school's current enrollment is approximately 70,000, with over 60,000 alumni.
WGU offers a Master of Arts in Teaching Social Science (5-12), totaling 31 competency units. Example courses include Instructional Planning and Presentation in Social Science; Diversity, Inclusion, and Exceptional Learners; Social Science Pedagogy; Pre-Clinical Experiences in Social Science; and Foundations of Teaching Practice Integration, among others. WGU also emphasizes in-class learning experience to develop skills, and there is a four-module in Supervised Demonstration Teaching. Designed for working professionals, WGU's curriculum is built for maximum flexibility, and students can expect to spend around 15 hours a week on the degree. All students must complete a professional portfolio to graduate. The average completion time is 2-2.5 years.
2. Baker College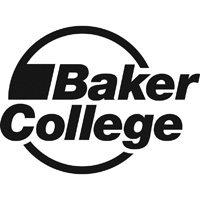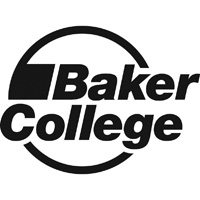 Founded in 1911, Baker College has thirteen campuses across lower Michigan (including Auburn Hills, Flint, Allen Park, Cadillac, and Port Huron) and one in Reading, Pennsylvania. Offering associate, certificate, and bachelor degrees online, Baker emphasizes maximum flexibility, including 24/7 access to course material, to accommodate working professionals and adult learners. For students who may wish to attend on-campus courses occasionally, the college offers hybrid opportunities; all online students complete three weeks of orientation to prepare for distance learning. Baker is accredited by The Higher Learning Commission.
Baker offers an Additional Endorsement Post-baccalaureate Certificate for Secondary Social Studies, which consists of 62 quarter hours (designed for teachers with an existing Michigan secondary teaching certificate). Classes include Principles of Macro/Microeconomics, United States History to 1865, United States History Since 1865, Emerging Nations, American Political Systems, International Relations, and four sections of World History. All students must also complete a Service Learning Project to graduate, giving the curriculum a practical, hands-on component. All graduates are eligible for Baker's Lifetime Employment Services, which includes resume and cover letter assistance, interview prep, job postings, and more.
3. New York University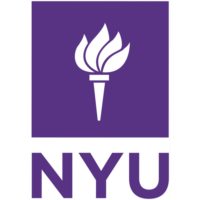 New York University, founded in 1831, has a total enrollment of about 50,000, split between undergraduate and graduate students. Among the top universities in the world and a so-called "New Ivy," NYU has been ranked highly by Forbes, Washington Monthly, Academic Ranking of World Universities, Times Higher Education World University Rankings, US News, and more. It ranked 1st in America's "Dream Schools" for four straight years, according to the Princeton Review. A 10:1 student-to-faculty ratio supports a highly collaborative, intimate learning environment, despite the school's size, and over 60% of classes consist of fewer than 20 students. Financial aid opportunities are available, as well: over half of students received some form of financial aid in 2015-16, and the average need met was 62%.
US News's fifteenth-ranked education school, NYU offers an Embedded MAT in Secondary Education (with a Social Studies track), consisting of 30 credits which are completed on an accelerated 30-month track. The embedded component requires students to complete a full year in a partner middle or high school (in CT, DE, NJ, or NY), providing students valuable real-world experience that can be applied immediately upon graduation. Some example modules include: "What Learning Environments Are Out There?", "What Do I Know Now as a Teacher and What Do I Need to Learn?", "What is Special Education?", "How Do I Know What They Know?", "What Are My Professional Responsibilities?", and "How Do I Make a Difference with Research?" The program is accredited by the Council for the Accreditation of Educator Preparation.
Tuition Per Credit: $1,533
4. University of the Cumberlands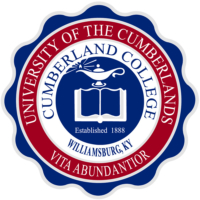 Founded in 1888, The University of the Cumberlands, in Williamsburg, Kentucky, has a total enrollment of 6,300. Affiliated with the Kentucky Baptist Convention, curricula incorporate Christian values, and the school places a special emphasis on service: each student must complete at least 40 hours of community service to graduate. The school's 16:1 student-to-faculty ratio supports a dynamic and collaborative learning environment, and 70% of classes have less than 20 students. Financial aid is also available: 85% of students receive some form of aid, and the average need met is 76%.
Cumberlands offers an MAT with a concentration in Social Studies (for 5-9 or 8-12). All graduates receive state licensure and certification by Kentucky's Education Professional Standards Board. Example courses include Educational Psychology, Introduction to Educational Technology, Classroom Behavior Management for Special Student Populations, Methodology of Teaching, and more. The program is designed for maximum flexibility to accommodate working professionals, and students may transfer up to 9 credits into the program, accelerating degree completion time (students typically take 18 months). All students have access to career support, advising, and more services.
5. University of Missouri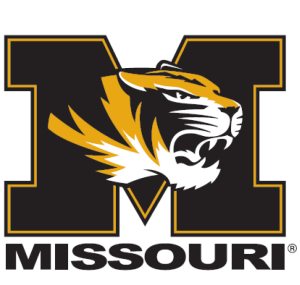 The University of Missouri – Columbia, founded in 1839, was the first public university west of the Mississippi River. (Today, there are satellite campuses in Rolla, Kansas City, and St. Louis.) Classified as an R1 by the Carnegie Foundation, Mizzou is widely regarded as one of the top public schools in the country and is a member of the Association of American Universities. The student body stands at approximately 36,000, and the alumni network is extensive, with over 300,000 graduates worldwide. Missouri also offers a robust online program, including 90 undergraduate and graduate degrees, the second most in the SEC and third among public AAU schools. Over 15,000 students take at least one online course per year and about 800 earn degrees.
Missouri offers an MEd in Learning, Teaching, and Curriculum with a concentration in Social Studies that consists of 33 credits. Core courses include Human Learning, Developmental Aspects of Human Learning, Curriculum Leadership, and Using Assessment to Guide Instruction; specialization courses include Issues in the Social Studies Classroom, Social Studies and Technology, Secondary Social Studies Curriculum, Civic Education, Inquiry Into K-12 History and Social Science, and more. Each class follows a weekly format, consisting of lectures, assignments, text readings, and discussion; and students complete course work according to their own schedule for maximum flexibility (students are expected to be working teachers and have already earned certification). All students must complete a terminal project or summative experience to graduate. The program is accredited by the Teacher Education Accreditation Council.
6. Franklin Pierce University

Franklin Pierce University, founded in 1962 in New Hampshire, has a total enrollment of about 2,300, representing 40 states and 14 countries. With a 12:1 student-to-faculty ratio and average class size of 17, students experience an intimate, collaborative educational environment; 64% of classes consist of fewer than 20 students, and just 2% percent are more than 50. Franklin Pierce also has an excellent track record for financial aid: 81% of students receive some form of financial aid, and the average need met is nearly 70%. Forbes has ranked it among the top 5 colleges in the state. Admissions are rolling.
Franklin Pierce offers an MEd in Social Studies (5-12) with or without certification (39 or 33 credits, respectively). Designed to accommodate working professionals, all course work is built for maximum flexibility and available 100% online. For those interested, an accelerated track allows students to complete the degree in as little as 18 months, with entry dates in September, November, March, and May. (Students may also opt to complete the degree on a part-time basis.) Core requirements include Teaching and Learning in a Democratic Society, Educational Psychology, Teaching Literacy across the Curriculum, Methods in Teaching Social Studies, Scientific Inquiry and Teaching Methods, and Secondary School Teaching, among others. FPU is accredited by the New England Association of Schools and Colleges.
7. Concordia University – Portland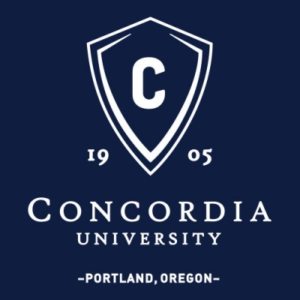 Founded in 1905, Concordia University is a Lutheran liberal arts school with over 6,000 students, most of whom are enrolled in online programs. US News has ranked Concordia in the top 80 universities in the region. According to Concordia's mission statement, the school is committed to providing a challenging, supportive, and faith-based learning environment, which emphasizes justice, compassion, and moral integrity; and while the school maintains a Christian focus, students of any background are welcome, and diversity is encouraged. It is accredited by the Northwest Commission on Colleges and Universities.
Concordia offers an MEd in Curriculum & Instruction with a concentration in Social Studies (K-14), Core requirements include Historical Thinking, The Social Studies Toolkit, Global Citizenship: Teaching for an Interconnected World, Project-Based Learning and K-14 Social Studies, and Educational Research. All students must also complete a capstone to graduate, which may in the form of a thesis, action research project, or practitioner inquiry. Courses deliver in hyper-accelerated 5-week blocks, and degree completion time is just 14 months. All graduates are prepared to evaluate student learning progress according to Oregon's Common Core State Standards; to plan, implement, and assess instruction in diverse and special-needs settings; and have excellent classroom leadership skills.
8. American Public University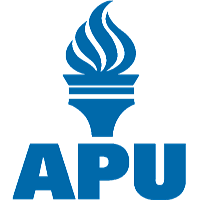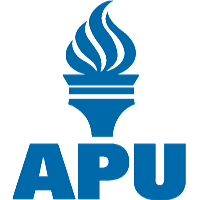 Founded in 1991, American Public University is an online education center with corporate offices in Charles Town, West Virginia and administrative offices in Manassas, Virginia. The APU is also affiliated with the American Military University and member of the American Public University System. Total enrollment stands at about 100,000, 56% of which are active duty or military veterans; nearly 17,000 are on the GI Bill. In 2012, the university agreed to a corporate partnership with WalMart, which has spent $50 million on tuition grants. (Employees also receive a 15% tuition discount.) With a student-to-faculty ratio of 18:1, APU courses create an intimate, collaborative learning setting.
APU offers an MEd in Teaching – Secondary Social Studies (non-licensure). In particular, students will: develop skills to prepare students to learn independently and collaboratively; learn to create and deliver lesson plans and develop curriculum; learn the benefits of education technology in the classroom; develop management and leadership skills; examine the theoretical and applied components of learning, motivation, and human development; and work in secondary classroom settings nearby to gain first-hand knowledge and experience. This program is aligned with West Virginia Professional Teaching Standards, the National Council for the Social Studies standards, the International Society for Technology in Education, and the West Virginia 21st Century standards for teaching social studies.
9. Ohio University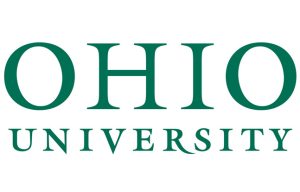 With an enrollment of 40,000, Ohio University is one of the oldest colleges in America and the ninth oldest public university, chartered in 1804 and opened in 1809; its central founder served as a chaplain in George Washington's Continental Army. Fortune, U.S. News, BusinessWeek, America's 100 Best College Buys, The Princeton Review, and Peterson's Guide to Competitive Colleges all rank Ohio among the top universities in the country. The school's 18:1 student-to-faculty ratio allows for classes to be collaborative and intimate, and 30% of classes consist of fewer than 20 students. Financial aid is another area of focus: 60% of students receive some form of aid, and the average need met is almost 50%. OU has been recognized by The Chronicle of Higher Education and U.S. Department of State's Bureau of Educational and Cultural Affairs for its number of Marshall, Mitchell, Truman, Udall, Goldwater, Hollings, and Fulbright scholars.
Ohio's Master of Social Sciences consists of 32 credits (8 courses), which can be completed on an 18-month accelerated track. (Students taking one course per semester can still finish in less than three years.) The curriculum is highly customizable. Students must choose between a colloquium in U.S. History, European History, or Middle East History, and the select 7 electives, 3 of which must be non-history courses. Some offerings include State Politics, Revolutionary Era, World of Late Antiquity, US Constitutional History, Gender and Reality Television, Political Parties, and The Cold War. All students must also pass a comprehensive exam to graduate. Designed for licensed teachers, public administrators, and working professionals, the program is flexible and accommodating to individual schedules. Further, by using the Blackboard learning platform, students have access to course materials 24/7, group discussion boards, chat rooms, and more.
10. Florida State University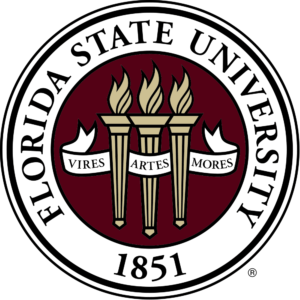 Founded in 1851, Florida State University, in Tallahassee, has an enrollment of 40,000. Ranked among the top public universities in the country, it has also been recognized for its affordability: the Princeton Review and USA Today rank it fourth overall in value, and the Fisk Guide to Getting into College has named it a "Budget Ivy." The school's student-to-faculty ratio is 25:1, and over 30% of classes have fewer than 20 students (a good number for a school of its size). Less than 20% of classes have more than 50 students. Financial aid is available, as well: over half of students receive some form of aid, and the average need met is 61%. FSU's faculty consists of Nobel Laureates, two Pulitzer Prize winners, 11 active Guggenheim Fellowship recipients, and over 30 Fulbright Scholars.
FSU offers a Master's in Curriculum and Instruction with a concentration in Social Studies Education, consisting of 33 credits (11 courses), which part-time students can complete in 2 years. Core requirements include Making Sense of Data to Inform Instruction; Using Assessments in the PK-12 Classroom to Differentiate Instruction; Culturally Responsive Teaching; Teaching and Technology; Teachers as Informed Curriculum Decision Makers; Analyzing and Refining Teaching; and Adaptations and accommodation for learners with disabilities. From there, students consult an academic advisor to plan Social Studies electives, and all students must complete and defend a portfolio to graduate. Designed for maximum flexibility, all courses are asynchronous to accommodate working teachers.