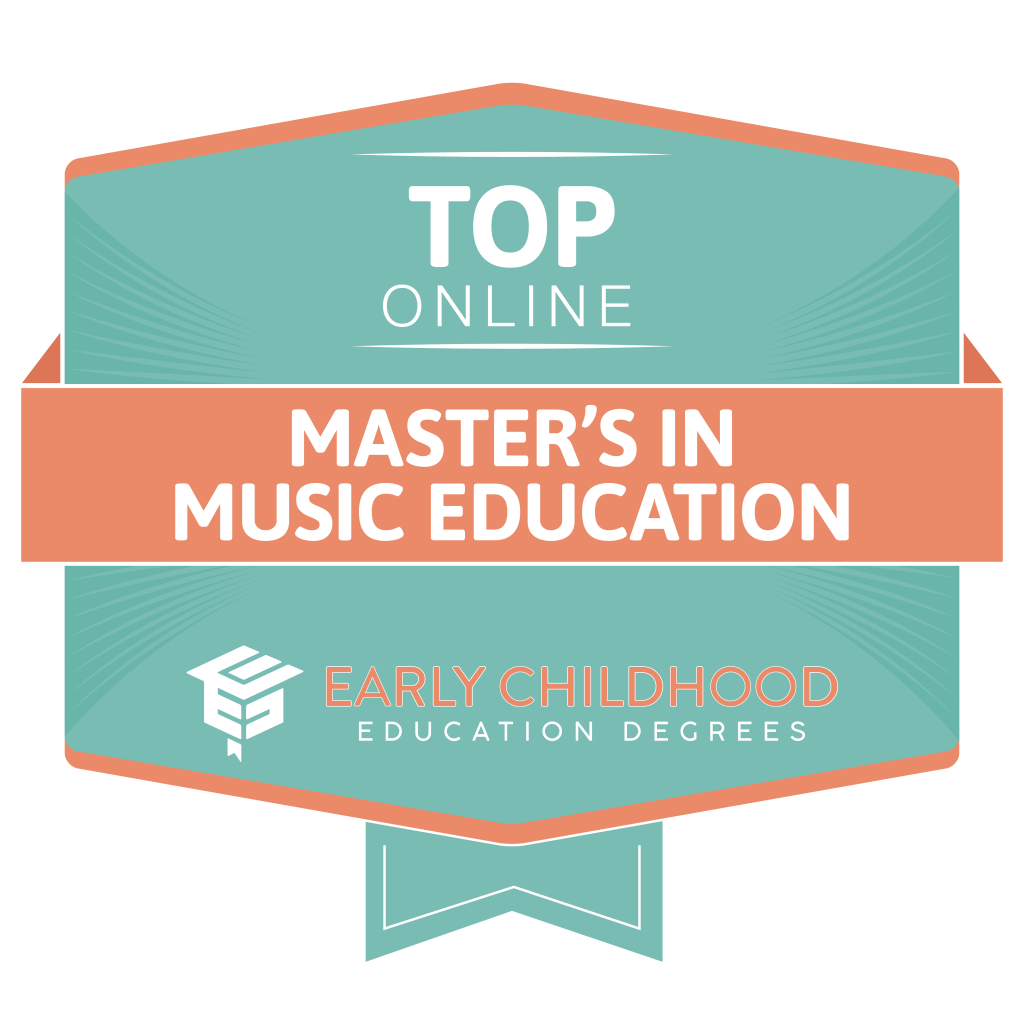 The sounds of music in today's classroom are diverse. From world music cultures and sounds, to music and technology, simple pedagogy focused on music theory will not transfer to today's language of learners. The following ten Master's in music education offer a symphony of choices to help you enhance your skills as a music teacher. Learn about new philosophies in music education, refine your skills as a conductor, take classes that keep you up-to-date on the important use of technology in music education, and learn how to research and present creative and innovative lesson plans for all ages. These degrees feature programs from some of the top institutions in America, with high value price points and flexibility that won't interrupt your life as a professional.
Methodology:
Affordability (1/3): Combined analysis of overall tuition of the program, financial aid or scholarship assistance programs, and estimated cost per credit hour for out-of-state students.
Flexibility (1/3): The number of flexibility-enhancing elements specific to the degree program including teaching philosophy concentrations, degree specialties, prior learning or life experience crediting options, accelerated or self-paced courses, personalized student advisement/guidance, and competency-based credit options.
Academic Prestige (1/3): The academic prestige of the parent institution operationally defined through the analyses of the rankings/reviews of prominent education review entities such as US News & World Report and The Princeton Review.
1. Anderson University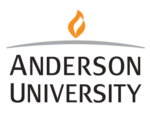 Anderson University is a private school located in Anderson, South Carolina that enrolls over 3,000 students and has a student-to-faculty ratio of 16:1. According to U.S. News Anderson University ranks 67th in Regional Universities South, and 27th in Best Value Schools among regional universities in the south. Historically, Anderson University originated as a female seminary! The core of Anderson's education lies in the liberal arts where the school aims to prepare its students with "both a breadth and depth of knowledge… for success in their career choice.. and in all realms of life." The listed values are: Christian community, liberal arts, the individual, students, diversity, future, and servitude in leadership. The Commission on Colleges of the Southern Association of Colleges and Schools accredits Anderson University to offer programs from the bachelor's to doctoral level.
There are many reasons Anderson University's Master of Music in Music education made it to the top of our list. Anderson University is ranked 67th by U.S News and provides quality relevant education for today's teachers. They are also providing the least expensive option at just $344 per credit hour! Add those two components and that equals high value. Not only that, but this program is extremely flexible and manageable for the working professional. Time is maximized here as programs are structured in 8-week components, allows for 15 elective hours, and is only 30 credit hours long. The entire program is finished in just 24 months. Students seeking entrance to this program are required to take and pass prerequisite exams in music history, and analytical applications.
Estimated Out-of-State Tuition Per Credit Hour: $344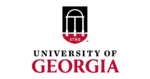 The University of Georgia is a public school located in Athens, Georgia- a beautiful, safe, and walkable college town. According to U.S. News this public school is ranked 56th best in the nation, 18th best for public schools, 32nd best for veterans, and has top ranked business, insurance, and real estate programs. Moreover, the value is incredible, in fact, UGA is the 10th best value college according to Kiplinger's . The University of Georgia is also home to the Eugene P. Odum School of Ecology that is the first academic school in the world devoted specifically to the study of ecology. The Carnegie Foundation ranks its research status a "Doctoral University [with the] Highest Research Activity." The University of Georgia is considered to be a "Public Ivy" due to the high quality of education offered to its students.
The University of Georgia made it to the top of our list for its high quality academic programming-ranking as the 56th best school in the nation- that is preparing its learners to become leaders in the field of music education. The Master of Music Education is offered in three areas of emphases: general, choral, and instrumental meaning that educators can focus on their area of expertise. Matriculation of programs begins in the summer semester where students have the flexibility to take elective classes and learn about research design in music education. The course material is sequenced so that you can complete your degree in just 24 month and there are only 33 credit hours required for this program. This "public ivy" option comes at a great price where all tuition and fees for the entire program are just $23,145 or $629 per credit hour.
Estimated Out-of-State Tuition Per Credit Hour: $629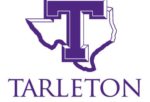 Tarleton State University is a public university located in Stephenville, Texas and is part of the Texas A&M University system. The Southern Association of Colleges and Schools Commission on Colleges accredits Tarleton's comprehensive programming. There are over 12,300 students enrolled and the student-to-faculty ratio is 19:1. The student body represents 49 states and 19 countries. The on-campus spirit organization is known for its secret society and uniquely hilarious name. There are 7 academic schools at Tarleton and programs like their supplemental instruction program, student research and creative activities, and writing center that accommodate a variety of student needs. There is a strong cultural and historical link to Tarleton with its music traditions and particularly its marching band.
The Master of Music Education at Tarleton State University ranked highly for its high levels of flexibility for the certified teacher or music professional looking to advance their career. Candidates can choose from primary or secondary education and are required to complete 36 credit hours of course content. There is also an option to select ethnomusicology or the music of the United States to further tailor programming to areas of interest. Other exciting course options include the psychology of music and technology in the music classroom. Courses are just 8 weeks long and are designed to accommodate working professionals. The program is 30 credit hour plus 6 credit hours of a capstone project that can be completed either as a thesis or curriculum project. The cost of this program is $611 per credit hour.
Estimated Out-of-State Tuition Per Credit Hour: $611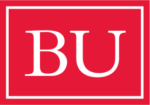 Boston University is a private university and our highest ranked pick according to U.S. News – the 39th best university in the nation! In addition, it is also ranked highly as a best college for veterans, best value school, and has a highly ranked business, high school counselor and engineering program. Boston University is lauded for its world class faculty, high class research institution, diverse community of students (from over 130 countries), and its recipients of several Nobel, Pulitzer, and Fulbright awards. The entire student body is comprised of over 33,000 students including its students in the multiple Boston locations and its online and distance learners. Regardless of its high enrollment numbers, Boston University maintains a student-to-faculty ration of 12:1- giving BU students an excellent learning environment.
Though Boston University is our most expensive pick, Boston University is our highest ranked university and also provides the candidates with several options that help to streamline course completion and tailor programming to individual's needs. Students also have the opportunity to focus on technology and may qualify for certification as a TIME (Technology Institute of Music Educators) educator. We also love the extended flexibility for its learners, meaning you can complete this program in as little as 18 month to as many as 24 months. Courses run just 7 weeks and students can select to take one course at a time. Another fantastic feature of this program is the unique elective options including notation with Sibelius, American Music, African Music and Culture, Jazz and Popular arranging and more. The cost of this program is $768 per credit hour.
Estimated Out-of-State Tuition Per Credit Hour: $768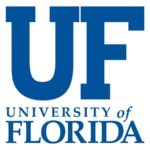 The University of Florida is a public university with a land, sea, and space grant located in Gainesville, Florida. The football team, the Florida Gators are well-known throughout the SEC and have an extremely devoted fan-base. According to U.S. News , the University of Florida is the top 50 school in the nation, is 14th best public school and ranks highly for its environmental health engineering, real estate, undergraduate engineering, accounting, business, and biological/agricultural engineering programs. Additionally, UF has a massive graduate program that includes 123 master's degrees and 76 doctoral degree programs. With a university this size and with a myriad of top degree programs, it's no wonder that UF is responsible for generating over 100,000 jobs annually for the state of Florida. There is also over $700 million dollars of research that fuels this economic growth and innovation. Their innovative impact generates more than 5 times the startup companies than the national average.
The online master's in music education is designed to ensure that you continue your career and enhance your skills as a music educator. The University of Florida is one of the top 50 schools in the nation with a long-standing reputation for high quality music educational programming with top-notch faculty. We selected this program for its high standards and its curricular design for candidate who are working and studying. Requirements for completion of this degree include 12 hours of foundational music courses in areas like history and philosophical foundations of music education, research in music education, instructional design and psychology of music. The music chore focuses on musics of the world, American Vernacular music, and approaches to theoretical analysis. Additional courses focus on technology, assessment of musical learning and creative thinking in music. Your capstone project focuses on your professional interests. Though designed for K-12 teachers, this course material is relevant in many other educational settings. The cost of this program is $600 per credit hour.
Estimated Out-of-State Tuition Per Credit Hour: $600


The University of Hawaii Manoa is a flagship university located in the Manoa Valley outside of the downtown portion of Honolulu on the island of O'ahu. The total student population is 18,865 representing all 50 states, and over 126 countries. The student-to-faculty ratio remains low at just 13:1. The National Science Foundation places the University of Hawaii, Manoa in the top 50 public universities for research expenditures and the Carnegie Foundation has classified UHM as having "very high research activity". UHM is on of a few universities in the nation to hold a land, sea, and space grant. Students have access to unique programming in like Pacific & Asian Studies, Hawaiian Knowledge, and Ethnomusicology. The student body is truly diverse representing 126 nations and 50 states.
If you are looking for a flexible program that imitates the exact same curriculum you would find in on-campus, then this program is it. The University of Hawaii Manoa has designed a fully-online Masters of Arts in Music Education for non-traditional learners looking to create unique programming for music education in today's classroom. Some of the unique offerings include the history of rock and roll, music cultures of the world, and musical cultures of Polynesia. The course provides quality information for K-12 educators and includes information on composition, music education for childhood, adolescence, and the history and philosophy. The cost of this program is just $483 per credit hour and requires 30 credit hours. For fully-online access this program is available through the University of Hawaii Outreach College.
Estimated Out-of-State Tuition Per Credit Hour: $483

Bowling Green State University is a public research university located in Bowling Green, Ohio that enrolls 16,908 students and has a student-to-faculty ratio of 19:1. The student body is diverse representing all 50 states and 70 nations where 20% of the entering Freshmen where ethnic and racial minorities. The U.S. News & World Report ranks Bowling green as one of the top 200 schools in the nation and 103rd for public schools. The Carnegie Foundation classifies Bowling Green State University as having "high research activity" Bowling Green lists its diversity and safety as some of its core values where the emphasis is on respect, collaboration, intellectual and personal growth, creativity and innovation, and the pursuit of excellence.
Bowling Green State University made it to the top of our list because it provides flexible education at an affordable rate. This program is just $435 per credit hour and includes summer programs that can be completed in just 15 months. Courses are just 8-weeks long. The Teaching Artistry Specialization is a program that focuses on pedagogical skills tailored to your professional needs. This program is appropriate for candidates who are currently teaching in a classroom as the curriculum is designed so that the classroom becomes the laboratory for practical application of newly acquired pedagogical skills. The curriculum focuses on advanced pedagogy and technology, human learning in music, assessment, field based learning, research and others.
Estimated Out-of-State Tuition Per Credit Hour: $435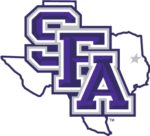 Stephen F. Austin State University is a public university located in Nacogdoches, Texas smf ranked 76th best university in the region according to U.S. News. Not only that, but Stephen F. Austin State University is also ranked as the 25th best public school in the country. There are 12,606 students enrolled and the student-to-faculty ratio is 20:1. The average classroom size is 26. The academic programming is accredited through the Commission on Colleges of the Southern Association of Schools and Colleges to award over 120 programs ranging from bachelors degrees to doctorates. Some of the unique programs include sustainable community development, urban forestry, deaf rehabilitation services, electronic business, and acting and directing.
The Master of Music in Music Education at Stephen F. Austin State University offers three concentrations all completely online. The concentrations include choral, elementary/general music, and instrumental music. Students who wish to apply to this program must complete the online applications and submit the appropriate materials. A GRE is not required for this program. They have an extensive array of online courses including music for children, scoring and arranging and music research among others. This program is one of our least expensive picks at just $497 per credit hour and candidates may transfer up to 6 credit hours from an NASM accredited institution.
Estimated Out-of-State Tuition Per Credit Hour: $497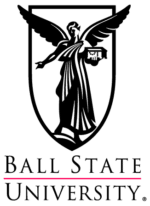 Ball State University is located in Muncie, Indiana and is a public research university with a U.S. News ranking of 176th in the nation and 93rd best public school. There are eight academic colleges including the college of applied sciences and technology, college of architecture and planning, college of fine arts, the teachers college and others. Ball State also has a ton of online programs available; including their top ranked online business, education, and nursing programs for graduates. The Higher Learning Commission accredits the institution to offer degrees at the bachelor's, master's, and doctoral level. According to Ball State, they are committed to the pedagogical technique of "immersive learning," giving the students opportunities to incorporate research, involvement with community partners, and capstone programming.
We love the online offerings at Ball State and the Master of Music in Music Education is another fantastic option for educators looking to enrich their knowledge of educating in today's classroom. This program is designed for teachers in the public school. The program is 30 credit hours in length and covers everything from history and philosophy of music education, teaching and learning, assessment techniques in music education, and research. In addition to the music education courses students can choose from 10 credit hours of electives such as music theory, conducting, arranging, ensembles, piano chamber music and accompanying among others. Ball State provides its learners with the unique opportunity to pursue 2-5 elective courses inside or outside of the music curriculum, and 2-8 hours of applied music (such as ensembles or conducting). The final project options include a thesis, creative project, research paper or a cognate of courses in your areas of interest. This program costs $590 per credit hour.
Estimated Out-of-State Tuition Per Credit Hour: $590


Kent State University is a public research institution located in Kent, Ohio and enrolls nearly 30,000 students-41,000 when counting its online programs. The student-to-faculty ratio is 21:1 and the majority of classrooms have fewer than 20 students. The student body represents 50 states and over 110 countries with a 60:40 female to male ratio. Some of Kent State's accolades include it's top-notch fashion school, its status as a Military Friendly institution according to G.I. Jobs and its ranking as the 101st top public school according to U.S. News . The Princeton Review recently acknowledged Kent States positive sustainability practices through its "Guide to 361 Green Colleges." Online, Kent State offers over 30 degrees and certificates. Kent State is accredited by the Higher Learning Commission and is a member of the North Central Association.
The Master of Music in Music Education at Kent State made it to our top ten because of its convenient and accelerated program. This degree may be completed in as little as 23 months and is presented 100 percent online. Courses are just 10 weeks long and requires 31 credit hours for completion. The cost per credit hour is $655. The curriculum design is sequenced so that you can begin to apply knowledge immediately in the classroom moving from the foundations of music education to research to technology and then musical analysis that focuses on western art music from the baroque to the 20th century. Other programs of focus include American music, music from world culture, and advanced teaching in choral, instrumental, and general music. This program ends on a capstone project under the direction of a supervisor that demonstrates your understanding of curriculum development, focuses on your areas of interest and research. Students are also give the option to focus on two areas of study- helping you to broaden options in your career.
Estimated Out-of-State Tuition Per Credit Hour: $655