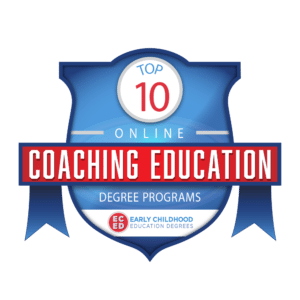 Whether you want to update your current teaching license, develop more proficient skills, or further your professional development, earning an advanced degree in this fast growing field helps to solidify future prospects, increase pay, and help to make you a better educator. Indeed, salaries in sport coaching are seeing a dramatic rise, and the job market for coaches is expected to grow by 29% through 2020 according to the U.S. Department of Labor. This high demand means even greater opportunity, and even more reason to try to set yourself apart from the competition.
In a coaching education master's program, you will cover the core body of knowledge such as physical, physiological, psychological, and functional adaptations at great length. Included will also be the principles of leadership, sports skills & tactics, and physical conditioning as well as organization, management of sports programs, and sport administration. In addition, you will focus on the sport psychology principles required in a coaching environment including character development, coaching pedagogy, motivation, communication, and confidence building. As a student, you will be challenged to think critically and apply qualitative and quantitative research along with applicable techniques that optimize athletic performance. You will be equipped with the relevant scientific and practical competencies that are expected of coaches and applicable to all coaching levels. A quality online master's degree offers dedicated sports professionals a chance to reach the next level professionally while still balancing a work-life schedule. For your convenience, we have compiled a list of the 10 best online master's degrees in athletic coaching according to the following metrics:
Methodology:
Affordability (1/3): Combined analysis of overall tuition of the program, financial aid or scholarship assistance programs, and estimated cost per credit hour for out-of-state students.
Flexibility (1/3): The number of flexibility-enhancing elements specific to the degree program including teaching philosophy concentrations, degree specialties, prior learning or life experience crediting options, accelerated or self-paced courses, personalized student advisement/guidance, and competency-based credit options.
Academic Prestige (1/3): The academic prestige of the parent institution operationally defined through the score of combined rankings and/or reviews of prominent education review entities such as US News & World Report and The Princeton Review.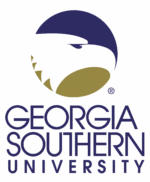 Georgia Southern University (GSU), established in 1906, is a public, doctoral and research institution that is a member of the University System of Georgia. The school can be found on a rural 900-acre campus in town of Statesboro, GA–roughly 200 miles southeast of Atlanta, GA and 170 miles north of Jacksonville, FL. GSU is currently ranked in the Tier 2 for Best National Universities and #248 Best Business Programs by U.S. News & World Report. Georgia Southern University matriculates roughly 18,000 undergraduate students, offers a student-faculty ratio of 21:1, and 24.8% of classes cater to fewer than 20 students.
Georgia Southern University's Master of Science in Kinesiology with a Coaching Education Emphasis–offered by the School of Health and Kinesiology–is a fully online program designed for both experienced coaches and for students entering the field. The curriculum follows National Coaching Standards for Level 5 Coaching Status, and graduates are recognized as well-practiced coaches, effective managers, and mentors who will have better prospects of promotion in their field. Over an expected completion time of 4 semesters, the 36-credit-hour curriculum requires 12 core courses designed to improve coaching and mentoring skills and techniques in four main areas: Performance Enhancement, Coaching Administration, Athletic Training, and Coaching Effectiveness. Some of the courses covered in curriculum are: Teaching Analysis & Psychology Of Peak Performance, Sport Coaching & Team Dynamics, Injury Prevention & Research Methods for Coaches, Sports Administration & Sports Biomechanics, Sports Physiology, Coaching Practicum, and more. The program provides flexibility with a number of related programs: Exercise Science, Sports Psychology, Athletic Training, Coaching, Nutrition & Food Science, Pedagogy, and Physical Activity/Healthy Living. Additionally, the program offers a Certificate of Completion in Executive Coaching and certification from the International Coach Federation.
Estimated Out-of-State Tuition: $410
Flexibility-Enhancing Components: Number of related programs
2.) University of Missouri

The University Of Missouri (MU or Mizzou), founded in 1839, is the flagship public land-grant research institution of the Missouri university system. MU is one of only six public universities in the country to host a school of medicine, veterinary medicine, engineering, agriculture, and law all on one campus. The historic 1,262-acre campus is listed on the National Register of Historic Places and maintained as a botanical garden, with over 40,000 plants throughout, in Columbia, MO–just south of downtown. Mizzou is currently ranked #111 National Universities and #73 Best Colleges for Veterans by U.S. News & World Report. University Of Missouri matriculates approximately 28,000 undergraduate students, provides a student-faculty ratio of 20:1, and 40.1% of classes cater to fewer than 20 students.
University Of Missouri's Master's in Education, School, and Counseling with an emphasis in Positive Coaching (M.Ed. in ESCP) is a fully online positive coaching and athletics program designed for coaches and sports coordinators who already have a bachelor's degree in the field. The program is well-suited for athletic coaches of all levels and professionals from any organizations offering instructional, leadership, or counseling services. The required core courses focus on developing a coaching and mentoring culture in all aspects of sports. Emphasis is on the understanding, skills, and strategies of highly effective teaching, learning, and leading at the individual and team level, while electives prepare coaches to provide effective support for the development of others and improve their performance. Topics include classes on Positive Coaching, Administration of Athletics Programs, Ethical & Legal Aspects of Athletics, Athlete Training & Conditioning, and Gender & Multicultural Issues in Sports. The program guarantees prestige due to a current Best Online Graduate Program in Education ranking of #61 by U.S. News & World Report. Additionally, the program offers affordability due to a $352 per credit-hour cost.
Estimated Out-of-State Tuition: $352
Flexibility-Enhancing Components: N/A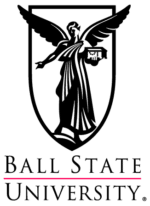 Ball State University (BSU), established in 1918, is a public, co-ed research university sitting on a contemporary 1,100-acre campus in suburban Muncie, IN–just an hour northeast of the entertainments of Indianapolis. BSU is touted specifically as a doctoral, high research university and is part of the American Association of State Colleges and Universities, offering over 20 master's degrees online. Accredited by the Higher Learning Commission–the primary educational accreditation organization of the central United States–BSU is currently ranked #93 "Top Public School" and #176 "Best National University" by U.S. News & World Report. Ball State University enrolls approximately 17,000 undergraduate and 5,000 graduate students, offers a student-faculty ratio of 14:1, and 42.1% of its classes cater to fewer than 20 students.
Ball State University's Master of Arts in Physical Education is a flexible, world-class online program for students who need to balance day-to-day work with professional development. Indeed, BSU has been a pioneer institution offering online coaching programs since 2002, and this program allows professional coaches to complete their internships conveniently at their workplace. Notably, additional courses are needed, but a fully online licensure option in coaching education is available. The 33-credit-hour program has an expected completion time of 5 semesters (when taking 2 classes per semesters) and requires 11 core courses based on the National Association for Sport and Physical Education (NASPE) National Standards for Sports Coaches. The program provides prestige because faculty members include Olympic and NCAA championship coaches who, themselves, are still active in the field and in athletics-related research. Finally, the program promises flexibility with licensure available during the program at a relatively affordable $590 per credit-hour cost.
Estimated Out-of-State Tuition: $590
Flexibility-Enhancing Components: Licensure available during program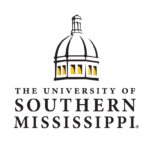 Founded in 1910, Southern Mississippi University (SMU) is a public research university whose online programs have been recognized as the best Mississippi institution for online education–and #35 nationally–in a 2016 ranking by AffordableCollegesOnline.org as well as a #1 ranking for academic quality, student services and graduate success. The school campus is characterized by history and tradition, with lots of green space and a pedestrian-friendly environment in the middle of the city. Headquartered on a 1,090-acre campus in Hattiesburg, MS, the secondary campus is in Long Beach on the Southern Mississippi Gulf Coast. SMU is currently ranked #220 Best National Universities and #125 Top Public Schools by U.S. News & World Report. Southern Mississippi University matriculates approximately 11,840 undergraduate students, promises a student-faculty ratio of 17:1, and 43.8% of classes cater to less than than 20 students.
Southern Mississippi's Master of Science in Sport Coaching Education is for individuals who not only love sports but who also are great mentors, motivators, and communicators. Led by trusted faculty, you will gain an advanced understanding of training and leadership techniques, human mental and physical development, sports skills, and the latest technological advancements in athletic evaluation. The program prepares students for Sports and fitness coaching for all ages, from high-level performance, strength, and conditioning coaching to athletic performance coaching and more. The 36-credit-hour program requires 11 core courses and a comprehensive exam, with the remaining hours coming from either a thesis or practicum. This program will prepare students all around with coursework covering areas of Motor Development, Sport Psychology, Organizational Leadership & Management in Sport, Advanced Sport Coaching Methodology, Research Techniques, and Legal Aspects of Sport. Finally, the program promises flexibility by offering related degrees and affordability with a reasonable $589 per credit-hour cost.
Estimated Out-of-State Tuition: $589
Flexibility-Enhancing Components: Related degrees available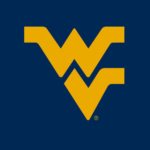 West Virginia University (WVU), established in 1867, is a public, land-grant, space-grant, research-intensive institution with a dedicated faculty that boast numerous awards and achievements. Foundational values of the school are seen in their innovative, caring approach and strong ethical values in academics, athletics, and community service. The school is located in Morgantown, WV—-ranked the #1 Small City in America by Bizjournals.com and among the top 10 Best College Town in the country by Business Insider–on a 1,892-acre campus that is listed on the National Register of Historic Places for of its beautiful and historic arboretum. WVU also maintains another renowned clinical campus for the university's medical and dental schools at Charleston Area Medical Center in Charleston, WV. Located near the Pennsylvania border, students can easily take road trips to the cities of Pittsburgh, Cleveland, or Washington D.C. Accredited by the Higher Learning Commission, WVU currently ranks #183 National Universities and #99 Top Public Schools by U.S. News & World Report. West Virginia University enrolls approximately 22,498 undergraduate students, offers a student-faculty ratio of 21:1, and 49.8% of classes cater to fewer than 20 students.
West Virginia University's Master of Science in Sport Coaching is offered exclusively online and equips students with skills and techniques to work with young athletes in school, community, and club environments. The curriculum focuses on whole athlete development–sport talent, life skills, and character development–and is particularly designed for individuals with a bachelor's degree in the field and/or prior experience. The 31-credit-hour curriculum has an average completion time of 2 years and consists of, but is not limited to, the following classes: Strength & Conditioning Methods for Coaches, Coaching Techniques, Positive Youth Development, Creating Healthy Competitive Environments, and Psychology of Coaching. In this program you will have the opportunity to complete multiple coaching internships at a very affordable $406 credit-hour cost.
Estimated Out-of-State Tuition: $406
Flexibility-Enhancing Components: N/A
Concordia University–Irvine, established in 1972, is a private institution rooted deeply in a Christian belief system. The school's mission abides by seven educational principles: Systematic Inquiry, Clear Communication, Health & Well-Being, Sociocultural Responsiveness, Aesthetic Responsiveness, Christian Literacy & Life, and Servant Leadership. The establishment occupies a suburban 70-acre campus in Irvine, California. Concordia–Irvine currently ranks #41 Regional Universities West and #23 Best Colleges for Veterans by U.S. News & World Report. Concordia University–Irvine registers about 1,939 undergraduate students, offers a student-faculty ratio of 18:1, and 53% of classes cater to less than 20 students.
Concordia University–Irvine's Master's in Coaching Education is designed for the working professional with an emphasis on practical learning. Through this application-rich approach, you will develop leadership techniques and athletic administrative skills with a focus that is dependent upon which option you select: Master of Arts or Master of Science (offered online only). The 36-credit-hour program requires 8 core and 4 elective courses that will help students develop character and ethical leadership in a faith based environment, strengthen coaching methods, and develop a vast professional network of peers, colleagues, and instructors. Select 4 electives from 6 options for the M.S. or from among 26 options for the M.A. to further specialize based on your personal interests and career prospects. Additionally, and unlike other programs in the field, students will complete a culminating project as the capstone and a professional portfolio. While the M.S. focuses more on the biomechanics, physiology, performance, nutrition, and sports medicine & pharmacologic applications, the M.A option offers specializations in a vast array of topics such as psychology, leadership & administration, theories & strategies, sport technologies, and much more. The program offers flexibility thanks to the two program options and extensive selection of elective courses that provides a high degree of curriculum customization.
Estimated Out-of-State Tuition: $510
Flexibility-Enhancing Components: Most of the program is customizable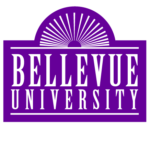 Bellevue University was founded in 1966 in Bellevue, Nebraska and has been a leader in adult education ever since. Bellevue is a private, non-profit, regionally accredited institution serving over 13,000 students. Since 1996, Bellevue University has been offering online degree programs, and the first in the country to offer a Master of Business Administration degree online. Today, the school has campuses throughout the American Midwest. As one of the most affordable online options, Bellevue offers many financing options such as financial aid, need-based scholarships and loans, included for part-time students. Bellevue University has received countless of accolades and has set the standards of excellence in a variety of categories relating to performance and results. To highlight just a few pertinent awards, the school was named among the most innovative universities and ranked #1 for "Most Generous Credit Transfer Policy" by Online Course Report in 2017. Moreover, it was ranked in the top 25 for "Best Affordable Online Masters in Computer Science" from OnlineU.org, and Best Online Master's in Computer Science & IT Programs in 2015 by SuperScholar.org. Finally, Bellevue has received accreditation by The Higher Learning Commission through the U.S. Department of Education.
Bellevue University's Master of Science in Leadership and Coaching is designed to prepare students for advanced leadership roles. This program is unique because it is not just sports-specific, but for coaching in any type of organization where one-on-one coaching is needed, including corporate settings. Graduates will be able to apply relevant leadership theories/research and develop skills in coaching and communication, organizational behavior, team dynamics, and strategic leadership for improved individual, group, or organizational performance. The 36-credit-hour program requires 8 core courses that cover all aspects of leadership principles, and students must concurrently complete three Executive Coaching courses and three Internship courses. Executive Coaching courses mainly cover executive coaching, communication skills, and ethical guidelines for professional coaches and professional practice standards. The program offers affordability with a combination of a generous transfer-credit policy, affordable tuition rates, and minimal fees. Moreover, the program offers licensure or certification through the International Coach Federation (ICF).
Estimated Out-of-State Tuition: $525
Flexibility-Enhancing Components: For coaching on a one-on-one basis or in corporate settings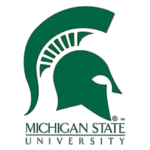 Michigan State University (MSU), started in 1855, is a public research university, one of the country's first land-grant colleges, and one of the largest institutions in the country. Repeatedly ranked among the top 30 best universities in the nation and top 100 globally, MSU is a well-regarded institution and has even been coined a "public ivy". The establishment can be found on a suburban campus along the banks of the Red Cedar River in the college town of East Lansing–a short trip away from the beaches of Lake Michigan. MSU currently ranks #82 National Universities and #50 Best Colleges for Veterans by U.S. News & World Report. Michigan State University registers about 39,143 undergraduate students, offers a student-faculty ratio of 17:1, and 23.8% of classes cater to fewer than 20 students.
Michigan State University's Master of Science in Kinesiology is an individualized and challenging program with many optional concentrations. Students can earn certifications in many areas such as CAP coaching, ACSM certification in health fitness instruction, NSCA certification in strength and conditioning, and NATABOC certification in athletic training and more. Students in the program will be able to demonstrate their teaching abilities in their chosen field of study and practice their analytical skills as a consumer of research as well as professional growth and expertise. One of the more strenuous programs out there, MSU's 30-credit-hour program requires 7 core and 3 elective courses–along with a thesis and a certifying exam–and has an estimated completion time of 2 years full-time and 5 years part-time. Field experiences or internships with youth, high school, or collegiate sports teams are required as part of the program of study and volunteering experience requirements. Depending on career goals, students will be able to focus on teaching, coaching, or counseling skills as well as athletic training methods, laboratory techniques and procedures, or movement analysis. Through this comprehensive curriculum, however, students will also become skilled in scholarly writing, public speaking, and use of technology. The program inherits the academic prestige of its parent institution, all for a relatively affordable $1,372 credit-hour cost.
Estimated Out-of-State Tuition: $1372
Flexibility-Enhancing Components: Certification program optionally available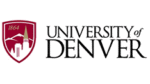 Founded in 1864, the University of Denver (DU) is a private, nonsectarian institution. The school sits on an urban, 125-acre campus in Denver, CO–less than 2 hours from Rocky Mountain National Park. It is relatively small, with a total of about 12,000 enrollment equally divided between undergraduate and graduate students. Accredited by the Higher Learning Commission, DU is currently ranked #86 Best National University by U.S. News & World Report with many of its colleges ranking in the top 20 best in the nation. DU was one of ten universities to receive an award as a National Center of Academic Excellence in Cyber Defense Education from The National Security Agency and the Department of Homeland Security. Although coeducational, female students can opt to enroll in the school's Women's College. The University of Denver enrolls approximately 6,000 undergraduate and 6,000 graduate students, offers a student-faculty ratio of 11:1, and 53.2% of classes cater to fewer than 20 students.
University of Denver's Master of Arts in Sport Coaching (MASC) is a rigorous, innovative, and fully online program that is part of the Graduate School of Professional Psychology and designed to be flexible and individualized. Psychologists and sport psychologists have always been pioneers in research and education in the area of coaching, and DU can proudly claim to offer the only Master's program in coaching hosted by a school of psychology in the nation. The program can be completed in as little as 1 year (2-3 years on average), and the curriculum prepares students to deal with various coaching issues, integrate theoretical and practical knowledge, and hone strong decision-making capabilities. The 36-credit-hour program requires 11 core courses, including a capstone, and 8 elective courses such as Kinesiology, Exercise Physiology, Athletic & Performance Nutrition, Social-Psychology of the Body, Health & Performance, and Sport Technology. The curriculum provides an interdisciplinary approach and offers courses from biology to biomechanics, and from sociology to psychology through a unique practicum where students are paired with a "mental skill consultant". The program guarantees prestige because the Sport Coaching program earned a distinction from the National Strength and Conditioning Association's Education Recognition Program (ERP) as an Applied Graduate Studies Program. Additionally, the program guarantees affordability thanks to a $1,258 credit-hour cost and DU's reputation for offering generous financial aid. Furthermore, the program offers a certification option. Finally, the program provides flexibility thanks to a Strength & Conditioning concentration.
Estimated Out-of-State Tuition: $1258
Flexibility-Enhancing Components: Strength and conditioning specialization available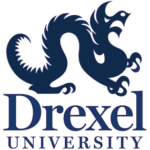 Drexel University, founded in 1891, is a private research institution with an interdisciplinary and global perspective on education that operates 3 campuses in Philadelphia. Drexel focuses on experiential learning and operates one of the country's oldest, largest, and most renowned cooperative education programs. Students have the opportunity to network with more than 1,600 employers worldwide–including industry leaders like Amazon, Google, etc.–and may earn up to 18 months of paid, full-time work experience in their chosen field. The school sits on a lively, urban 96-acre campus in Philadelphia, PA–just minutes from the downtown Center City district–conveniently located between New York City and Washington, D.C. Fully accredited by the Middle States Commission On Higher Education, Drexel currently ranks #96 National Universities and #65 Best Value Schools by U.S. News & World Report. Drexel University registers approximately 14,138 undergraduate students, and 57.8% of classes cater to less than 20 students.
Drexel University's Master of Science in Sport Coaching Leadership is a customizable program designed for all level and sport(s) of interest and is taught by full-time faculty from the Center for Hospitality and Sport Management who will prepare graduates to meet challenges both in life and on the field. The 45-credit-hour curriculum requires 12 core and 3 elective courses; students are encouraged to create their own custom-designed concentration, but they can simply opt for sport-specific concentrations in lacrosse or rowing. Elective courses include Biomechanics, Physiology & Training Methods, and Equipment Management to name a few. Uniquely, the program features a 7-10 day international residency and is organized into four 10-week quarters per year allowing students to take more classes at a time. The program promises prestige because it tied for 14th in the "Most Innovative Schools" category by U.S News & World Report. Furthermore, the program guarantees flexibility with 3 concentrations and an accelerated format. Finally, Drexel graduates earn salaries 11.6% above the national average, and 48% of students receive a job offer from a former co-op employer, giving graduates a great return on investment.
Estimated Out-of-State Tuition: $894
Flexibility-Enhancing Components: Three concentrations
Related Rankings: