Educational Leadership is an evolving and growing field for the thoughtful individual who has a passion to take on educational leadership in today's modern classroom. This means someone who understands diversity, local and global issues in education, technology and its use as an instructional tool, and the large body of people who make up the culture of any given school. A great educational leader will need to have a master's degree to obtain entry into this field. We have gathered together the best programs for their flexibility, diversity, cost, and excellence. You may be someone who is working in the field of education who is ready to take on this kind of leadership role while maintaing a professional career. These online educational leadership degrees are all great options.
Methodology:
Affordability (1/3): the estimated out-of-state tuition per credit hour.
Flexibility-granting Components (1/3): the range of flexibility-granting components, including accelerated or part time programming, number of specializations, and prior experience credit.
Academic Prestige (1/3): the academic prestige of the parent institution and parent institution's education department.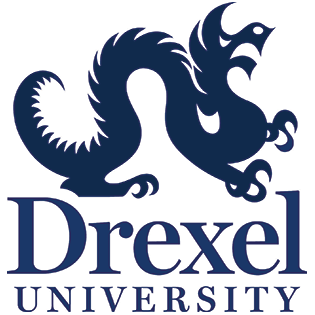 Drexel University is a private comprehensive research university located in Philadelphia, Pennsylvania. Drexel has nearly 25,000 students and is one of the largest private universities in America. Drexel is the home of the Academy of Natural Sciences, the nation's oldest major natural science museum and research organization. Drexel University offers a unique cooperative experience for their students. This co-op enables students to work in their field engaging paid full-times hours for up to 18 months during undergraduate or graduate work. US News ranks Drexel University 96th in the nation and 8th amongst "Most innovative schools" Drexel University has had internet-based education since 1996. Drexel founded National Distance Learning Week, received the Sloan-C award for institution-wide excellence in online education, and has won best practices award for distance learning. Drexel offers more than 100 certificate, bachelors, and master's degrees online.
Drexel University offers a Master of Science in Educational Administration. The program at Drexel makes it to the top of our list because of its high levels of flexibility and low cost. Drexel's program allows for five areas of focus to help fit your specific career goals. They include: an M.S. in Educational Administration, an M.S. in Educational Administration (with School Principal Certification), an M.S. in Educational Administration (with School Principal Certification & Special Education Leadership Concentration), an M.S. in Educational Administration with a Special Education Leadership Concentration, or a PA Administrative Certificate, Principal K-12 . This requires a state-issued teacher certification. Drexel University offers all of this at an affordable price for just $400 per credit hour and requires 46 credit hours for completion. The program focuses on positive learning outcomes, resource management, effective collaboration, advocacy for children in need, and supporting professional growth. This well-rounded affordable program is a great choice for anyone pursing educational leadership.
Estimated Out-of-State Tuition per Credit: $400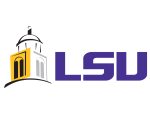 Louisiana State University (LSU) is a public university located in Baton Rouge, Louisiana. LSU is a flagship university with a land, sea, and space grant! According to US News, LSU is a tier one national university with an award-winning faculty. LSU participates in 21 varsity sports teams and is a member of the NCAA and the SEC. LSU boasts a 100% pass rate on School Leaders Licensure Assessment for graduates on of the online M.Ed. in Educational Leadership. There are a number of obtainable traditional and online degrees at LSU- be it a degree in business administration, a Master of Science in Kinesiology, construction management or one of their several online education degrees. LSU is the largest Louisiana school and over the years has developed a strong online presence especially where the College of Human Sciences and Education is concerned.
The Master of Education in Educational Leadership at Louisiana State University (LSU) provides accelerated courses at a low cost. LSU requires 13 courses each of which are only 7 weeks long. In addition, you partake in part-time internships that give you hands-on authentic experience and a glimpse at your future career. The MS of Education in Educational Leadership only costs $451 per credit hour and takes 39 credit hours for completion. The course material consists of the application of research to education, ethics and educational leadership, administration of school personnel, school improvement/action research and others. LST boasts a 100% pass rate on the School Leaders Licensure Assessment.
Estimated Out-of-State Tuition per Credit: $451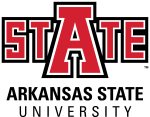 Arkansas State University is a public research university and the flagship university for the Arkansas State University system. US News ranks Arkansas State University 59th best school in the region. Class size consist of about 27 student with a student to faculty ration of 17:1. Arkansas State University enrolls 13,144 students and has been accredited by the Higher Learning Commission of the North Central Association of Colleges and Schools. Arkansas State also provides convenient affordable online education emitted in the form of video conferencing, phone calls, social media, Live Text, peer-to-peer interaction as well as self study. Classes do no require attendance during specific times of the day so you can learn at your own pace on your own schedule.
Arkansas State University provides an online Master of Science in Education in Educational Leadership online and can be completed in as little time as 20 months. The program made our top ranking for affordability and flexibility. The course costs $288 dollars per credit hour and is completed in 36 credit hours. There are three areas of focus available meaning you have the flexibility to tailor your degree to your career goals. Students can focus on: developing disposition, knowledge and skills to become a school leader and administrator, building communities that support the success of all students and promote continuous organizational improvement, or integrating theory and practice through authentic, performance-based field activities. Course work includes statistics and research, ethical leadership, school law and others as well as a choice to specialize in elementary, middle or secondary school curricula.
Estimated Out-of-State Tuition per Credit: $288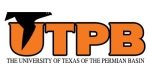 The University of Texas of the Permian Basin (UTPB) is a state university located in Odessa, Texas. UTPB enrolls over 6,000 students from Texas, 31 states as well as 31 countries, and is fully accredited by the Southern Association of College and Schools. UTPB is regionally ranked 93rd according to the US News and provides inexpensive quality education from faculty that hold the highest degrees in their teaching field. UTPB impressively ranks 3rd in the state of Texas for placement in employment and graduate school. Their largest graduate program is the college of education. Historically a commuter school, UTPB extends this presently to online learning. UTPB offers 12 undergraduate, 7 graduate programs, and 4 certificates completely online.
The University of Texas of the Permian Basin (UTPB) offers an online Master of Arts in Educational Leadership. This course ranks highly for many reasons. Imagine completing a Master's degree in a year. While many school are starting to provide this at their brick and mortar locations we haven't seen a lot of this for online programming. At UTPB you can complete this MA in a year. Not only that but tuition is just $261 dollars per credit hour for a total of 36 credit hours. There are a few states that do not qualify for this program, so be sure to check online if your state has been accredited to participate or not. That being said, on top of the low monetary cost and time cost, UTPB offers eight week courses and the added flexibility of 6 different start dates. Some of the course materials include: educational psychology, research and design in education and the social sciences, school finance and law, theories of educational leadership, school human resources management and many other targeted, useful courses. A Master's degree for less than $10,000 completed in one year? Yes, which is why this lesser-known Texas school shot up to our top 5 picks.
Estimated Out-of-State Tuition per Credit: $261


The University of Texas at Arlington (UTA) is a public research university located in Arlington, Texas an has been classified as an "R-1: Doctoral University- Highest Research Activity" by the Carnegie Foundation. According to the Military Times UTA ranks number 16 on the "Best for Vets Colleges" list. UTA also has the most distance learners in the state of Texas. The college of education ranks 120th according the US News and number 2 in terms of value colleges according to value colleges.com. UTA offers a total of 185 degrees; 85 baccalaureate, 74 masters, and 26 doctoral degrees. Additionally, there are 700 different courses offered online that are taught by UT Arlington's faculty.
The University of Texas- Arlington (UTA) offers a Master of Education in Educational Leadership and Policy Studies. This program is designed for educators who want to advance in K-12 education. This program can be completed in just 18 months and costs $273 dollars per credit hour. Another great perk of this program is that courses are just 5 weeks long, meaning that you will accelerate through course material helping you achieve your career goals faster. The program consists of 12 essential courses for a career in educational leadership and costs less than $10,000 to complete. If you're looking for an affordable, accelerated solution to advancing your education, the program at UTA is a great place to start.
Estimated Out-of-State Tuition per Credit: $273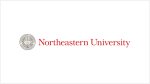 Northeastern University (NEU) is a private research university located in Boston, Massachusetts. NEU is categorized as an R1 that's the highest rank through the Carnegie Classification of Institutions of Higher Education. In addition to its main campus located in Fenway-Kenmore there are satellite campuses in Roxbury, South End, Back Bay and Charlotte, North Carolina, Seattle, Washington, and Silicon Valley, California. Northeastern is a top 50 school with a ranking of 39th according to the US News. In addition to academic rigor, NEU ranks number 2 in the nation for their career services department according to The Princeton Review. The four satellite locations mean that NEU knows how to educate distance learners. There are 125 graduate programs on campus and online. NEU also offers a comprehensive study abroad program with sites on all seven continents!
Northeastern University (NEU) offers a Master of Science in Leadership. Though one of the more expensive options, Northeastern University's academic prestige and quality control are just some of the reasons this program has made it into our top 10. In addition, programming that is evidenced-based and successfully replicated just means that there's stronger quality control. NEU has replicated this program in two other schools around the world including International University in Ho Chi Minh City, Vietnam and Swinburne University of Technology in Melbourne, Australia. Not only is this program prestigious, it's extremely flexible allowing for 7 areas of concentration. You can choose from: Sport and Social Change, Project Management, Organizational Communications, Nonprofit Management, Leading & Managing Technical Projects, Human Resources, or Health Management. This course can be completed full-time in one year or part-time in 2 years. Courses cost $646 dollars per credit and takes 45 quarter hours to complete.
Estimated Out-of-State Tuition per Credit: $646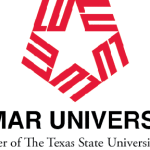 Lamar University (Lamar) is a public university located outside of Houston in Beaumont, Texas. Lamar is accredited by the Southern Association of Colleges and Schools Commission on Colleges. Lamar awards comprehensive programming for associates, bachelor's, master's, and doctoral degrees to over 15,000 students. Lamar also offers a number of online programs at the bachelor's, master's and certificate level nearly 40 of which are in the field of education, which the US New ranked 35th for best online graduate education programs. Lamar keeps tuition low at less than $5,000 a year putting Lamar at one of our top picks for affordable, flexible online degrees.
If you're looking for a degree in educational leadership and looking for choices, Lamar University may have some of the most comprehensive options as Lamar University (Lamar) offers three Master of Education degrees in Educational Leadership! You can pick from an M ED in Educational Technology Leadership, or the M ED in Educational Administration, or the M Ed in Digital Learning and Leading. You have the opportunity to truly specialize in your chosen area. In addition to flexibility, Lamar offers low cost tuition rates at $825 per course breaking down to just $275 per credit hour. The Education Technology Leadership masters requires 36 credit hours for completion meaning your tuition for the entire degree is less than $10,000. In fact, the tuition and hours are the same for all three degrees. You just have to decide which area of focus is best for you. The most general program is the Educational Administration program where the other two focus on digital learning.
Estimated Out-of-State Tuition per Credit: $275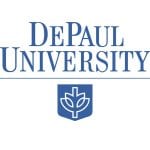 DePaul University is a private university located in Chicago, Illinois and holds a national ranking of 124th according to US News. US News also ranked DePaul as one of the "most innovative schools" for their film studio, alliance for health science, innovative mapping techniques and innovation lab which prepares students to become social media practitioners. DePaul is cutting-edge and provides over 250 programs to over 23,500 undergraduate and graduate students from 50 states and 100 countries. DePaul University is also the largest catholic school in the United States. DePaul invests in training their faculty to facilitate online programming. DePaul boasts award-winning training, unique online curricula, and multiple digital learning tools. Online class size is small just like the classes on campus and students receive one-on-one attention. Though DePaul is one of our more expensive picks for online education, the quality of education and personal attention to students elevates DePaul into one of our top-ten spots.
The quality of education and innovative approaches are not the only reasons we have ranked DePaul University in our top-ten picks for a Master's in Educational Leadership. DePaul also offers a wide range of options. You can choose between and Master of Art in Educational Leadership or a Master in Education in Educational Leadership. In addition, both the MA and MEd offer several concentrations. The MA concentrations include: General, Catholic Leadership, Higher Education, and Physical Education. The MEd concentrations include: General, Catholic Leadership, Higher Education, Physical Education, Principal License, Principal License (Catholic), Teacher Leader, and Teacher Leader (Catholic). For additional flexibility, choose your own pace; either part time to complete programming in three years or full-time to be complete programming in two years.
Estimated Out-of-State Tuition per Credit: $620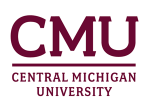 Central Michigan University is a public research university located in Mount Pleasant. Central Michigan has a top-notch neuroscience program and is ranked first in the nation by the Society of Neuroscience. CMU offers programs at the bachelor's master's specialist and doctoral levels. With over 200 academic programs, CMU has a little something for everyone. Programs of note include entrepreneurship, journalism, music, audiology, teacher education, psychology, and physician assistant. CMU offers 13 online programs 10 of which are bachelor's degrees and three are master's degree programs. Central Michigan University is one of the largest public universities and additionally enrolls 7,000 online students. CMU is nationally ranked 202nd according to US News. CMU has the most teacher alumni in the state of Michigan. All degrees have been accredited by the Higher Learning Commission.
Central Michigan University (CMU) is a great school for teachers both on campus and online. The Master of Arts degree in Educational Leadership at CMU provides the flexibility of four emphases. You can choose to focus on Charter School Leadership, Rural Education, Supervision, or Virtual Education. Everything is 100% online and costs $548 per credit hour for a total of 30 credit hours. The price is consistent for each emphasis. All student take the same 12 credit hours of core material including public school law, school and community relations, school business administration, among others. Students are also required to take a course on research, create a professional portfolio,take 6 credit hours in their area of emphasis, and an exit exam. CMU provides great online support services including an online resource center, proctoring, writing center, math assistance center, as well as an "online ally" (an experienced, successful student) to help you achieve your goals.
Estimated Out-of-State Tuition per Credit: $548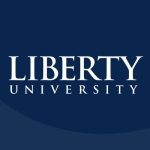 Liberty University is a liberal arts institution that enrolls over 94,000 online students. US News ranked Liberty University as one of the best colleges for Veterans, and in the top 100 for best online bachelor's programs, online MBA programs, online graduate criminal justice programs as well as best graduate nursing programs. Liberty University is fully accredited by the Southern Association of Colleges and Schools and is one of the top 50 online colleges with the "highest student satisfaction" according to OnlineCollegePlan.com. Liberty also offers an impressive 63 degree programs online including 12 associate's, 15 bachelor's, 19 master's, and 17 doctoral degree programs.
Liberty University provides a Master of Education in Administration and Supervision. The program is mostly online but does require three on-campus intensives. This program also requires a 3 credit hour internship. Cost of tuition is $615 per credit hour with 36 credits required. Liberty University allows students to transfer up to 6 credit hours from an accredited degree or through prior learning experience such as by examination, military training, professional training & life experience, or through MOOCs(massive open-enrollment online courses). Some of the core programs include school law, foundations for education, foundations for exceptionality, and educational research and assessment. Liberty University truly provides education for the well-rounded leader.
Estimated Out-of-State Tuition per Credit: $615