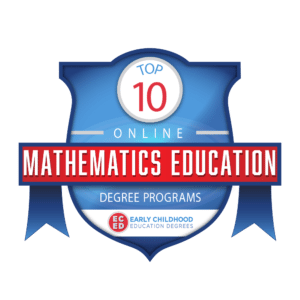 As our knowledge of science and technology changes, so does our approach to presenting this material. Today's classroom is filled with diverse learners, many of whom do well learning through today's technology. As the world moves forward with science, so are educators called to move with it. No teachers left behind with the aid of these fantastic online options for those who are seeking to master their approach to teaching science. Whether and elementary, middle, high school or community college instructor, one of these programs are right for you. Some courses also instruct alternative science educators including home-schoolers, teacher in zoos, aquariums and others!
Methodology:
Affordability (1/3): Combined analysis of overall tuition of the program, financial aid or scholarship assistance programs, and estimated cost per credit hour for out-of-state students.
Flexibility (1/3): The number of flexibility-enhancing elements specific to the degree program including teaching philosophy concentrations, degree specialties, prior learning or life experience crediting options, accelerated or self-paced courses, personalized student advisement/guidance, and competency-based credit options.
Academic Prestige (1/3): The academic prestige of the parent institution operationally defined through the analyses of the rankings/reviews of prominent education review entities such as US News & World Report and The Princeton Review.
Along with the Common Core Curriculum comes a new approach to teaching Math and Science, not only at the secondary level but at the elementary level. As teachers clamber to reinvent the wheel when it comes to mathematical pedagogy, the need for up-to-date trained teachers in these fields is growing by the minute. At this rate, there will be an exponential growth in jobs and qualified teachers to fill them. All math puns aside, the following programs are our absolute favorite picks for the best online Master's degree programs that focus on mathematics and in some cases, mathematic and science for today's classroom. These courses offer flexibility, and affordability for today's working professionals.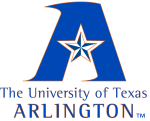 The University of Texas at Arlington (UTA) is a public research university located in Arlington, and has the highest research activity according the Carnegie Foundation. The Military Times ranks UTA 16th "Best College For Vets". UTA also has the most distance learners in the state of Texas. The college of education ranks 120th according the US News and number 2 in terms of value colleges according to value colleges.com. UTA offers a total of 185 degrees; 85 baccalaureate, 74 masters, and 26 doctoral degrees. Additionally, there are 700 different courses offered online that are taught by UT Arlington's faculty to a grand total of 51,000 students! "Texas does it bigger" certainly applies where UTA is concerned.
The University of Texas Arlington is a fantastic option for those who are looking to receive their master's in Curriculum and Instruction and for those who are looking to specialize in math education. This is our least expensive pick as well as an extremely flexible choice. This program is a great fit for anyone who is looking to complete their master's quickly. Courses are accelerated at just 5 weeks each and focus on research, practical approaches as well as curricular development. Courses include curriculum design, advanced instructional strategies in math and science, classroom research and design, as well as several indepth math-specific courses. The course requires 36 credit hour and costs only $273 dollars per credit hour which is less than $10,000 for the entire master's degree program!
Estimated Out-of-state tuition: $273
Flexibility-granting components: accelerated 5-week courses


Western Governors University (WGU) is a private, nonprofit school based in Salt Lake City, Utah. However, this university is actually 100% online. Its innovative approach to education means less time and money (tuition is nearly half of other online universities) an extremely flexibly schedule, as well as personal individual faculty support. Fast Company magazine lauds WGU for its foci on learning and relevant skill sets. This program was created by U.S. Governors and currently serves over 76,000 students across the United States and overseas military. Many organizations accredit programs at WGU including the NCATE.
The master of arts in teaching mathematics is an exclusively online degree accredited through NCATE and is suitable for middle school or high school math teachers. The course is available for grade 5-9 or grade 5-12. Additionally, students learn through practical teaching in real classrooms, and complete a capstone project. How many credits? Well, WGU uses a competency-based degree program that awards degrees when certain levels of mastery are obtained. What this means ultimately is if you are entering with a strong mathematics background, you will most likely graduate faster. Some credits may still transfer. It is important to check with their student handbook to ascertain those that are eligible. This merit-based, flexible program rewards those with a math background and is certainly a great price at just $361 per credit hour.
Estimated Out-of-state tuition: $361
Flexibility-granting components: two specializations
3. Chadron State College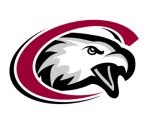 Chadron State College is a public school located in Chadron, Nebraska and enrolls 3,000 students from across the U.S. Student-to-faculty ratio is 20:1 where 83% of faculty hold the highest degree in their field. The college is situated in the northern part of the Nebraska Panhandle and five of its colleges are listed in the National Register of Historic Places. Chadron is regularly listed as one of top 50 sports and outdoor towns. Chadron is more than a beautiful place to go to school, it offers over 100 degree programs for undergraduate and graduate students and is very affordable offering a flat-rate for in-state and out-of-state tuition.
Chadron State College offers a completely customizable Master of Education in Curriculum and Instruction for several areas of concentration including mathematics. Applicants to this program must be certified and have and will focus on both on elementary or secondary mathematics- a rare added flexible bonus! A GRE is not required for entry into this program. Like many M.Ed. courses, the core material will focus on curriculum development, school law, assessment and data analysis. From there, students may elect courses to tailor their education to their classroom needs. The program is 36 credit hours in length and costs $400 per credit hour.
Estimated Out-of-state tuition: $400
Flexibility-granting components: accelerated courses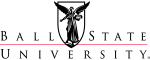 Ball State University (Ball State) is a public school located in Muncie, Indiana, is ranked 176th in the nation according to the US News , and is classified as a "high research activity" university according to Carnegie Classification of Institutions of Higher Education. Their online programming uses blackboard, peer grouping on assignments,and quality interactions with professors through email and Skype as well as provides access to the university library services, Writing Center tutoring, and technology support. The U.S. News ranks the following online programs: graduate education ranks 11th, the MBA ranks 12th, the graduate nursing program ranks 23rd, and 34th for bachelor's programs. Ball State makes it to the top of our list, due to the quality of online education, and the flexibility of completing programming from anywhere at anytime.
Ball State University offers a wide range of concentrations for the Master of Arts in Mathematics Education including; elementary and middle school teachers, secondary school teachers, or elementary and middle school specialists. All course material is presented online by the same professors as on-campus. There are also two certificates available for those who wish to earn a credential in a shorter time frame. This program is outstanding for its high quality and its flexibility. Those close to Muncie may also choose to make this degree a hybrid degree. Additionally, an online program in elementary mathematics is rare- another perk to selecting Ball State. The course you select with in part be determined by your previous experience with mathematics. The cost for education is $590 per credit hour and usually requires 33-36 credit hour for completion. Elementary and Middle School educators will learn to teach number concepts and theory as well as algebraic reasoning for young learners while those focused on secondary education will look at geometry, abstract algebra as well as pedagogy and curriculum and instruction.
Estimated Out-of-state tuition: $590
Flexibility-granting components: Three concentrations

Drexel University is a private comprehensive research university located in Philadelphia, Pennsylvania. Drexel has nearly 25,000 students and is one of the largest private universities in America. Drexel is the home of the Academy of Natural Sciences, the nation's oldest major natural science museum and research organization. Drexel University offers a unique cooperative experience for their students. This co-op enables students to work in their field engaging paid full-times hours for up to 18 months during undergraduate or graduate work. US News ranks Drexel University 96th in the nation and 8th amongst "Most innovative schools" Drexel University has had Internet-based education since 1996. Drexel founded National Distance Learning Week, received the Sloan-C award for institution-wide excellence in online education, and has won best practices award for distance learning. Drexel offers more than 100 certificate, bachelors, and master's degrees online.
While Drexel University is our most expensive pick, Drexel is also one of the top 100 ranked Universities in the nation. The academic quality as well as the accelerated course offerings are just a couple of the reasons we selected Drexel University as one of our top 10 picks. The core courses include evaluation and instruction, current research in curriculum and instruction, and multi-media instructional design. The mathematics Education Core include algebraic reasoning, geometry and spacial reasoning. The field experience is virtual and involves online mentoring. The program requires 45 credit hours and costs $894 per credit hour. This program is organized into four 10-week quarters instead of semesters. There's also an option to obtain a certificate of graduate study which is simply 5 3-credit classes.
Estimated Out-of-state tuition: $894
Flexibility-granting components: accelerated courses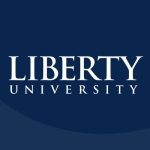 Liberty University a private university located in Lynchburg, Virginai offering comprehensive programming online including 12 associates, 15 bachelor's, 19 masters, and 17 doctoral degrees. That's an impressive 63 degrees with options like an associate's of arts in religion, a bachelor of science in business administration, a master of arts in ethnomusicology, or a doctor of philosophy in counseling just to name a few. Liberty University is a liberal arts institution that enrolls over 94,000 online students. US News ranked Liberty University as one of the best colleges for Veterans, and the top 100 for best online bachelor's programs, online MBA programs, online graduate criminal justice programs as well as best graduate nursing programs. Liberty University is fully accredited by the Southern Association of Colleges and Schools and is one of the top 50 online colleges with the "highest student satisfaction" according to OnlineCollegePlan.com.
The online Master of Education is a Math Specialization Endorsement degree focused on the planning and implementation of math curricula. This program is accredited through NCATE and is one of the Best online master's programs not just according to us but also according to "Top Online Education", "College Database", and "Best Online Master's Programs". This program does require three on-campus intensives at the Lynchburg campus. Some other perks to this program are its flexible credit transfer policies and its truncated programming. The total credit hours for this degree are 36 and cost $565 per credit hour.
Estimated Out-of-state tuition: $565
Flexibility-granting components: intensives, life experience credits, lenient transfer policy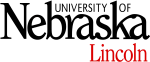 The University of Nebraska is a public flagship university located in Lincoln, Nebraska and enrolls over 20,000 students . According to U.S. News , UNL is ranked 111th in the nation and 51st for "Top Public Schools." The Carnegie Foundation lists the University of Nebraska as a "Doctoral University [with the] Highest Research Activity". UNL is accredited by the Higher Learning Commission and has also been listed as a "best value" public university according to Kiplinger's and the Princeton Review. The value of this program lies in its fantastic education standards and low cost. That's why UNL ranks as one of our top 10 schools for a Master's in Mathematics Education. In addition to academic rigor, and affordability, Lincoln has more green space (parks) than nearly any other city in America.
The Master of Arts for Teachers at UNL provides a concentration in mathematics and utilizes both UNL professors as well as real-world teachers. The suitable candidate for this program is anyone who is looking to deepen their understanding and practice of mathematics in today's classroom. This program is for certified teachers who teach secondary mathematics. It is 36 credit hours long where 21 of those credit hours are electives. We like this program as students have the freedom and flexibility to tailor electives to their specific classroom needs.
Estimated Out-of-state tuition: $609
Flexibility-granting components: N/A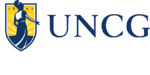 The University of North Carolina Greensboro is a public liberal arts university that offers over 100 programs for undergraduates, and nearly 100 programs for master's and doctoral students through the Southern Association of Colleges and Schools. There are over 17,000 on-campus and 2,000 student enrolled in distance learning with a student-to-faculty ratio of 18:1. More than 80% of faculty hold a terminal degree in their field. U.S. News ranks UNCG as the 220th best school in the nation and 125th best Public School. Online education at UNCG is offered both in an asynchronous and synchronous schedule- meaning you have the option to take courses with or without designated course times. The Princeton Review also ranks the University of North Carolina Greensboro as a "Best Value" school.
This is one of the few programs that focuses on elementary mathematics. The M.E.d. at University of North Carolina Greensboro is 100% online, and is completed in just two years. This program is ranked as one of the top education graduate schools in the nation according to U.S. News and is fully accredited through the National Council for the Accreditation of Teacher Education. There are three different start dates in May, August and January. This degree course requires a total of 33 credit hours broken down into 9 core hours, 15 pedagogical expertise hours and 9 professional development hours. You will learn how to lesson plan for diverse learners, and various methods for educational research as well as K-5 algebraic reasoning, and geometry and spacial visualization for elementary learners. This program aligns with the Common Core Curriculum and costs $523 per credit hour.
Estimated Out-of-state tuition: $523
Flexibility-granting components: N/A
9. University of North Georgia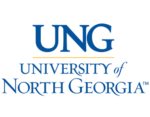 The University of North Georgia is a public university located in Dahlonega about an hour north of Atlanta. This is one of the top schools in the region, ranking 72nd according to U.S. News . Over 18,000 students are enrolled in programs accredited through the Southern Association of Colleges and Schools Commission on Colleges. In addition, UNG is the premier senior military college and known as well as The Military College of Georgia. The university lists inclusion, innovation, commitment to diversity and excellence as some of its top priorities. They make a point of adhering to these commitments through a variety of resources including resources for adult and military learners, the AAIM grant which aims to fun African American males, academic advising and their center for global engagement. UNG also keeps costs low at just $467 per credit hour.
The University of North Georgia offers a Master of Education in Middle Grades Math and Science. You must be certified in middle grades math or science as well as hold a (minimum) 20 hour position of employment to apply to this program. This program has been accredited through the National Council Association for Teacher Education and requires 36 semester hours for completion. The curriculum for this program is comprised of 15 professional core hours, 9 math content hours, 9 science content hours and culminates with a capstone experience. Those looking to expand their knowledge of middle grade math and science would do well with this versatile program. The credit hour fee for UNG is $467.
Estimated Out-of-state tuition: $467
Flexibility-granting components: N/A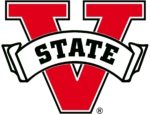 Valdosta State University is a public comprehensive and one of the four in the University System of Georgia. The Commission on Colleges of the Southern Association of Colleges and Schools accredits the university to award associate's through doctoral degrees to over 11,000 students representing all 50 states and more than 60 countries. The student-to-faculty ratio is 19:1. The university's mission is sustainability on all levels including human, financial, and environmental. The online presence is extremely flexible and implements something called "SmarthPath Core" which enables course materials to be presented at a pace that aligns with your schedule.
Our number 10 pick is the M.Ed. in Middle Grades Math & Science at Valdosta State University. This program does not require a GRE or MAT score for entry, though applicants much have a teaching certificate in the middle grades in the fiels of math or science. The total time for this accelerated course is approximately 16 months with full-time enrollment. However, this course does offer courses continually for those who are interested in taking this course part-time! You may enter and complete courses at your pace. We like the flexibility and relevance of this program: its core material includes instructional leadership and assessment as well as research methodology in education. The capstone experience is a teaching practicum that is available in the Spring and Fall semesters. We also like this program for its price- at just $446 dollars per credit hour!
Estimated Out-of-state tuition: $446
Flexibility-granting components: N/A