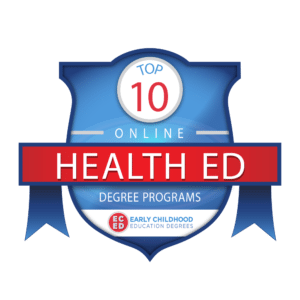 According to the U.S. Bureau of Labor Statistics, Healthcare occupations and industries are expected to have the fastest employment growth between 2014-2024 generating a projected 9.8 million new jobs. Health education is a socially significant area of study- in that your job will have a tremendous impact on not only your local community but the world. Health educators can work in clinical or non-clinical settings, those that center around education, or incorporate the education of visitors to medical clinics. These positions require strong versatile healthcare leaders who not only understand the sciences, but also the technology, and management skills required to facilitate positive outcomes in the healthcare industry. These top degree programs are the best not only for their affordability, but also for the incredible flexibility offered not only in format but in areas of expertise. From gerontology, to sports medicine, to nutrition to health care management, these degree programs include the multi-faceted disciplines required to make a significant impact in the healthcare industry. You will learn about the latest medical technology, data and record collection, nutritional information across the lifespan, and the governing laws and ethics that protect individuals in the healthcare system. If you're looking to be a part of the fastest growing industry, are looking to make a difference in healthcare, need the convenience of a distance learning degree, then check out these top 10 degrees in health education.
Methodology:
Affordability (1/3): Combined analysis of overall tuition of the program, financial aid or scholarship assistance programs, and estimated cost per credit hour for out-of-state students.
Flexibility (1/3): The number of flexibility-enhancing elements specific to the degree program including teaching philosophy concentrations, degree specialties, prior learning or life experience crediting options, accelerated or self-paced courses, personalized student advisement/guidance, and competency-based credit options.
Academic Prestige (1/3): The academic prestige of the parent institution operationally defined through the score of combined rankings and/or reviews of prominent education review entities such as US News & World Report and The Princeton Review.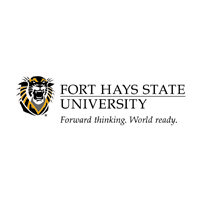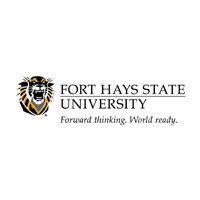 Fort Hays State University is located in the rural town of Hays, Kansas and has an enrollment of 14,210 students where the student-to-faculty ratio remains small at just 16:1. Over 8,000 students elect to study online throughout the virtual campus and the partnership with the China Program. The Higher Learning Commission accredits FHSU to offer programs from the associate to master's level. The virtual college is unique in that it offers realistic flexibility in that you can take programming part time or full-time and take breaks during semesters that are more hectic. We like that Fort Hays wants to set you up for a realistic online learning experience.
We selected Fort Hays State University as our number one choice because they are the most affordable and flexible program offering a bachelor of science in health studies. In terms of flexibility, this online program offers five areas of concentration so that individuals may tailor their degree to meet their professional needs. The areas of concentration includes leadership, grant writing and social entrepreneurship, sociology of medicine and aging, health promotion, or gerontology. Each concentration requires a minimum of 12 credit hours. The total credit hours requirements for this program are a minimum of 120, and the cost is just $207 per credit hour. This program is appropriate for individuals who are already professionally credentialed in a clinically-based allied health discipline.
Estimated out-of-state tuition: $207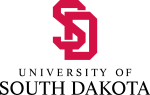 The University of South Dakota (USD) is public research university located in Vermillion, South Dakota. North Central Association of College and Schools accredits USD to offer programs from the associate to doctoral level. This flagship university enrolls fewer than 10,000 students and offers a 17:1 faculty ratio. In addition to its academic colleges, CSU has the only medical and law school in the state of South Dakota. The online faculty and on-campus faculty are the same, meaning online students enjoy the same curriculum, the same level of rigor, but with the added flexibility of completing coursework anywhere. USD online offers 36 programs with a number in health, administration, and education among others. U.S News ranks USD 202nd in the the nation. High online standards, academic standards, and affordability put USD in our top 10.
The University of South Dakota made it to our top 10 because of its high academic ranking, affordable prices as well as the great level of flexibility. This top national university offers a Bachelor of Science that gives you the freedom to explore multiple kinds of health care option. There are six academic pathways or areas of focus in the USD's program: pre-professional studies which is foundational material for entering into health care, chiropractic medicine, optometry, and public health. The second pathway is the health care studies pathway that is geared towards individuals who are interested in the health care industry rather than a clinically-based profession. The Health Care Advancement Studies program is for individuals who are already health care worker holding an A.A. or A.S. degree looking to advance their current position. Undergraduate clinical informatics involves the use of technology and the electronic health record. The public health option focuses on public health principles, epidemiology and global health issues. The final option is for research which is a fast-track to a research career. Students enrolled in this program work with scientists in research, health disparities, clinical or translational research and data methodologies, biostatistics and epidemiology. This program costs $333 per credit hour and is 120 to complete.
Estimated out-of-state tuition: $333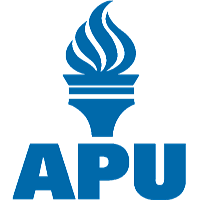 American Public University is a for-profit online university that enrolls over 50,000 students. The University is comprised of the American Public University and the American Military University making up the American Public University System. The Higher Learning Commission accredits APU to offer bachelor's and master's degree programs as well as certificates. The school's written mission includes an emphasis on educating the nation's military and public service professionals. They achieve this by offering diverse and career relevant programs in their center for applied learning, through the development and upkeep a community of lifelong learners, offering affordable programming, and maintaing partnerships with key organizations and stakeholders.
We selected American Public University because they offer an exceptionally flexible program at an affordable price. The Bachelor of Science in Sports and Health Sciences is offered in four areas of concentration: coaching studies, exercise science, general, and fitness and wellness professional studies. We like this program's unique offerings. The coaching studies program focuses on sports conditioning, athletic programs administration, sports law and others. Exercise science focusing more on sports medicine and sports conditioning as well as therapeutic exercise. The fitness and wellness looks at epidemiology, health economics wellness, and business aspects. This fully accredited program is offered by the Higher Learning Commission and costs $270 for non military personnel and $250 with a military grant. This program requires 120 credits for completion.
Estimated out-of-state tuition: $270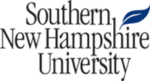 Southern New Hampshire University is a private non-profit university with more than 60,000 students, and is one of the fastest-growing institutions in the country. The New England Association of Schools and Colleges accredits SNHU to offer hundreds of associate, bachelor's, master's, and certificates. G.I. Jobs regularly recognizes its military friendly status and the U.S. News ranks SNHU as the 101st best university in the region. i> Fast Company named Southern New Hampshire University the 12th most innovative organization in the world. Online degrees range from accounting to business to nursing. In fact, Southern New Hampshire University offers more than 50 specialized MBAs.
We selected Southern New Hampshire University because of their accelerated programming and great affordable tuition costs. The online Bachelor of Science in Community Health Education aligns with the National Commission for Health Education Credentialing for Health Educator Specialists which prepare you to sit for the Certified Health Education Specialist (CHES) examination. This program may be completed at our own pace in 6 8-week terms per year. We also like that up to 90 credits may transfer into this undergraduate degree program. This general health degree looks at the full-specturm of public health concerns including wellness across the lifespan, social and behavioral health, principles of epidemiology, administration and much more. This program costs $320 per credit hour and requires 120 credit hours to complete. Graduates from this course move on into careers as a community organizer, community health educator, health program manager, public health educator and more.
Estimated out-of-state tuition: $320
5. Stephens College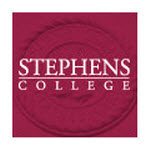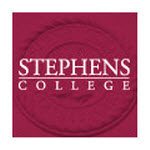 Stephens College is a small private liberal arts women's college located in Columbia, Missouri. According to U.S. News , Stephen's College is the 79th best college in the midwest. Other accolades include it's theatre program- 6th best according to The Princeton Review and 13th best fashion program, and several others. The Higher Learning Commission accredits Stephens College to offer bachelor's and master's degrees. Over 75% of classrooms have fewer than 20 students and the student: to-faculty ratio is just 8:1. This college is considered to be more selective and the total enrollment of just 901. Stephens College offers a number of online degrees at an affordable price- programs like health information administration, health education and others are offered entirely online.
We selected Stephens College for its tremendous flexibility, comprehensive programming and great price. Academically, this program is way high up the ranks. The Bachelor of Science in Health Science offers two career paths: clinical and non-clinical. Within those two career paths are a number of concentrations. The clinical tracks include pre-physician assistant, pre-physical therapy, pre-occupational therapy, and pre-chiropractic. The non-clinical programs include healthcare management, fitness and wellness, and the general program. The Minimum credit hour requirement for completion is 120 hours. This degree costs $334 per credit hour.
Estimated out-of-state tuition: $334
6. Ashford University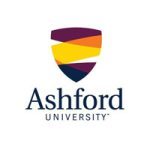 Ashford University is an online university with headquarters in San Diego, California. Ashford University is accredited by WASC Senior College and University Commission (WSCUC). Currently, those programs hail from four college: the Forbes School of Business and Technology™, College of Education, College of Health, Human Services, and Science, and College of Liberal Arts. We like Ashford University for their great affordable education, and flexible online degree offerings.
We selected Ashford University for its accelerated coursework and the number of areas of concentration offered. Each undergraduate course is 5 weeks long. Ashford University allows incoming students to transfer a maximum of 90 transferable credits and only requires one course at a time- great for nontraditional learners. Students may elect to major in Health Care Administration, and Health Education. Health Care Informatics Systems is an added optional specialization which looks at electronic health recording, introduction to health informatics, as well as analyzing healthcare data
7. Trident University International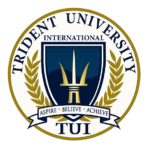 Trident University is a for-profit private university accredited by the Western Association of Schools and Colleges to offer bachelor's, master's, and doctoral degree programs. Forbes considers Trident University a great school for adults, and G.I. Jobs recognizes it as a "military friendly" school. The learning model at Trident utilizes active case-based learning over standardized testing, and provides students with multiple opportunities for continual education during and after graduation. As more than 75% of the student body are military, a number of the degree programs offered align with professionals, adults, and those with prior experience who are looking to transition into the workforce. The academic colleges focus on business, health sciences, education and information systems and technology.
We selected Trident University International for its affordable prices and flexibility. The Bachelor of Science in Health Sciences is fully online and offered in 3 areas of concentration: no concentration, concentration in health care management, and concentration in public health. The health care management concentration prepares you to become a health care administrator with a focus on managing, ethical and legal issues, and finance. Those who focus on public health will look at access to health care, disease and injury prevention, promoting the health of communities as well as global health. There are additionally, areas within public health you can choose as specializations either in environmental and occupational health and safety, administration, education, or emergency and disaster management. This program costs $375 per credit hour and $250 per credit hour for those in the active military.
Estimated out-of-state tuition: $375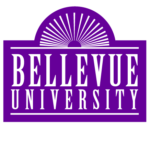 Bellevue University is a private non-profit university located in Bellevue, Nebraska.It was founded in 1966 with the immediate goal of providing education for adults. As of 2011, approximately 80% of undergraduates were over the age of 25. BellevueUniversity now has over 10,000 degrees offered at the bachelor's, masters, and doctoral level and is fully accredited from the Higher Learning Commission through the US department of education. Added flexibility for the degree can be found in accelerated, cohort or online formats. Bellevue University, in addition to meeting the needs of adult learners, is also a top-ranked military university and offers accelerated degrees for military personnel and offer at a highly discounted rate at $250 per credit hour.
We chose Bellevue University for our top 10 programs for its flexibility. Bellevue University offers a Bachelor of Arts in Health Sciences in two emphases: science emphasis and the healthcare administration emphasis with a focus on eldercare. The Science emphasis looks at anatomy and physiology, general chemistry, abnormal psychology, and kinesiology and body movement, where healthcare administration has more of a focus on human resource management, normal aging and disease changes, environment of care (EOC) management as well as skilled nursing care management. All students will be able to transfer scientific principles to health care including a nutritional needs through the life span, medical ethics and leadership and applied statistics. The cost for this program is $410 per credit hour. Total credit requirements will vary depending on area of emphases.
Estimated out-of-state tuition: $410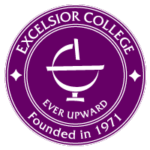 Excelsior College is a nonprofit distance learning institution that primarily focuses on the needs of adult learners and is headquartered in Albany, New York. Once Regents College, the Board of Regents granted an independent charter in 1998. The Higher Learning Commission accredits programming to over 35,000 students world-wide. The stated mission of the schools is to address the underrepresented in higher education by meeting them where they are both academically and of course geographically. Excelsior values lifelong learning, innovation, flexibility, excellence and integrity. Programming is affordable and extremely military friendly. There are five academic schools currently offering degrees including the school of business and technology, school of health science, school of liberal arts, school of nursing, and the school of public service.
Excelsior College made it to our list of top 10 bachelor's in health education for its accelerated and flexible course material. The programs is offered online on a rotation 8-week schedule allowing you to elect when you're ready to tackle the next course. This level of flexibility is great for adult learners who may not experience the same personal schedule. Additionally, you can lighten your course load with professional licenses and certificates- a maximum of 32 credit hour may be comprised of those. The Bachelor of Science prepares its graduate to be leaders in the health care sector, eveluade evidence, implement evolving technologies, analyze legal and ethical policy issues, and more. Additionally, there are a number health sciences area of emphasis in end-of-life care, gerontology, health and wellness, health education, management or public health. Students complete the program with a health sciences capstone. The total credit requirements for this program are 120, and the cost per credit hour is $510.
Estimated out-of-state tuition: $510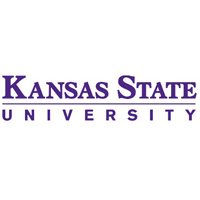 Kansas State University is a public, flagship, doctoral university located in Manhattan, Kansas and founded in 1863. US News ranks Kansas State 135th in the nation, and 90th as a "Best College for Veterans." More than 24,000 students are enrolled from all 50 states and over 100 countries. The Higher Learning Commission (HLC) of the North Central Association accredits Kansas State to offer over 250 undergraduate option, 65 master's degrees, 45 doctoral degrees, and 22 graduate certificates. The Global Campus has offered nontraditional education for 50 years. Their online learning programming is fully accredited by the HLC. Kansas State provides 27 Master's degree programs with nearly half of those in the field of education or human ecology.
Kansas State University made it to our top 10 for its unique and highly academic programming. The Bachelor of Science in Human Nutrition is appropriate for individuals looking to develop community programs in organizations such as local health departments, community wellness programs, and agencies involved in international development as this program will include research on the psychological, cultural, social, economic and environmental issues related to nutrition and health. This program is different from the dietetics bachelor's degree that leads to registered dietitian (RD) status. In this program students study public health, basic nutrition, sociology, nutrient metabolism, as well as the science of food and clinical nutrition to meet the needs of community organizations. This program requires 120 credit hours to complete, follows a more traditional schedule, and costs $479 per credit hour.
Estimated out-of-state tuition: $479