Early childhood centers based in university settings create space for learning and personal growth beyond classrooms and labs. Universities invest in early childhood education programs because quality early learning experience shape our development. These centers are also focused on going beyond daycare and exploring the value of whole education. They provide quality care and education to young children in their communities. Keep reading to explore our list of vibrant hubs for early learning and the development of future educational leaders.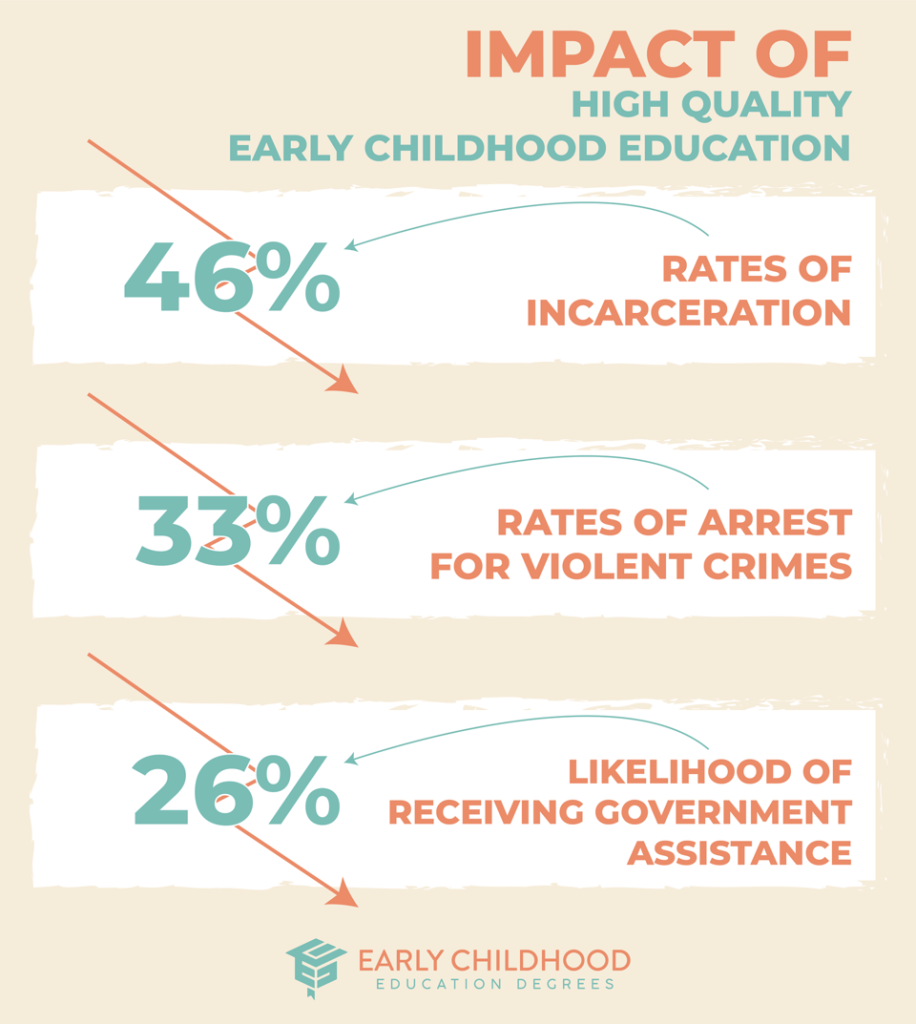 Early childhood education programs benefit both students and faculty in many ways. For parents pursuing their academic and professional aspirations, these centers offer a sense of security. They enable parents to focus on their studies or work. These centers facilitate a seamless integration of family and academic life. They help ease the demands of parenthood and educational responsibilities.
Equally significant are the benefits for children. An early childhood education program provides a stimulating environment that fosters different types of development including:
cognitive
emotional
social
These centers prepare children for future educational success. In addition, children who live close to a university early childhood center will have interesting educational experiences and exposure to diverse perspectives while interacting with college students and faculty members.
Related: The 40 Best Books on Early Childhood Education
Choosing the Top 20 Universities with Early Childhood Centers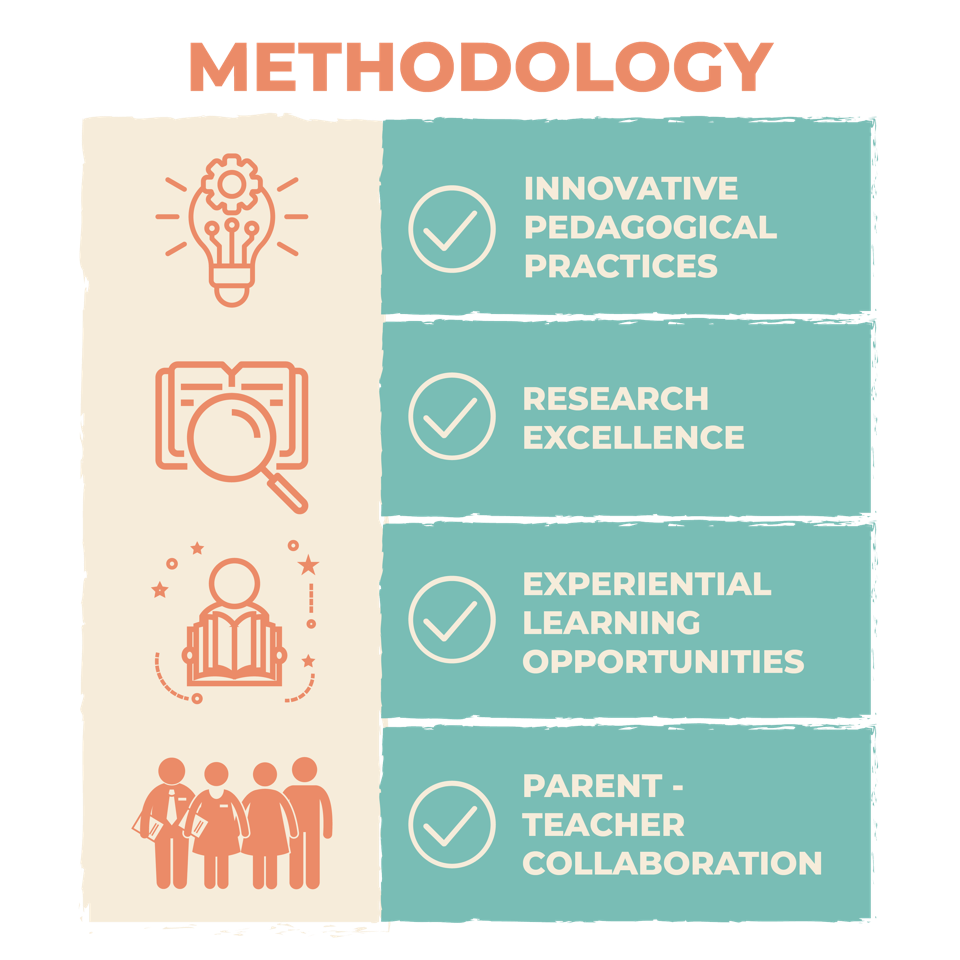 Our selection process hinged upon several crucial criteria:
Innovative Pedagogical Practices: We considered universities that stand out for their innovative and child-centric approaches to education. These schools focus on teaching methods that meet the specific needs of students.
Research Excellence: Our selection incorporated universities that serve as dynamic research hubs for early childhood education. These institutions contribute significantly to the broader field of early childhood education.
Experiential Learning Opportunities: We evaluated universities that provide enriching experiential learning opportunities for students. These opportunities allow aspiring teachers to gain real world experience working with children.
Parent-Educator Collaboration: We also prioritized universities that encourage cooperation between parents and early childhood educators. This partnership aims to improve early childhood education by combining ideas from both groups.
Using these metrics, we have identified the top 20 universities that not only acknowledge the significance of early childhood centers but also actively contribute to their advancement and the overall development of young minds.
Related: The 30 Best Early Childhood Education Online Associate Degree Programs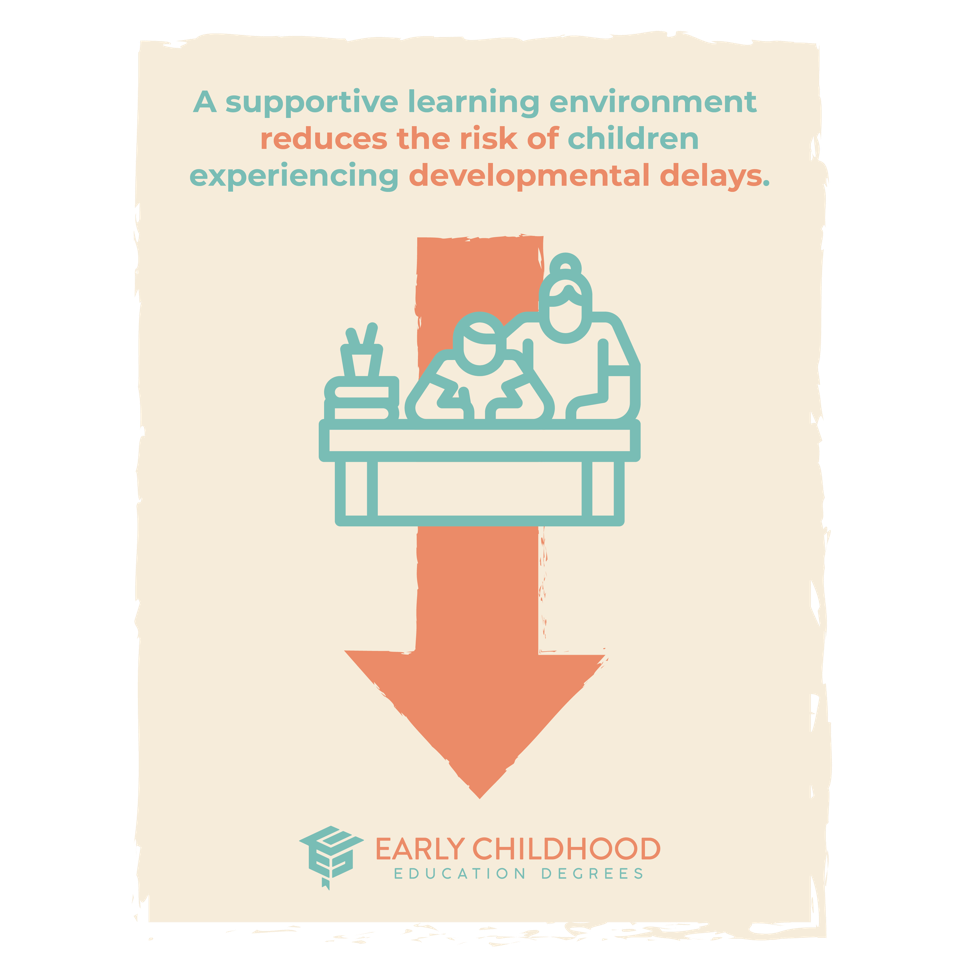 #20 Duke University Children's Campus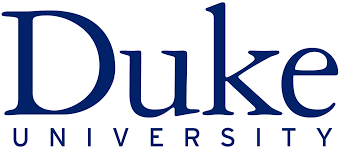 Duke University's Children's Campus is a standout in early childhood education. The Children's Campus has three childcare locations in Durham and Chapel Hill.
Chapel Hill's newest school is the Children's Campus Preschool. The Campus Preschool has nine uniquely themed rooms that use the latest technology. Chapel Hill is also home to the Nursery which serves infants and toddlers. The Children's Campus at Southpoint in Durham features 12 classrooms for infants/toddlers and preschoolers. The Children's Campus at Southpoint is also the host site of the NC Pre-Kindergarten Program.
Duke's approach to early childhood education benefits both students and faculty. It includes innovative practices in the learning environment. Healthy eating is a priority at The Children's Campus. This includes lunch and snacks. This commitment to inclusivity and diversity ensures that every child feels welcomed and valued. The campus also has partnerships with the community. These partnerships help children learn from the resources and perspectives from the area.
Duke's Children's Campus goes beyond just providing care; it serves as a hub for teacher training and pioneering research. Faculty members and aspiring educators gain valuable experience here. Their work helps contribute to the development of best practices in early childhood education.
#19 Ohio State University Child Care Program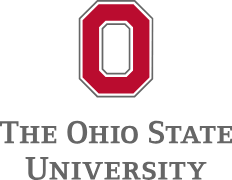 The Ohio State University Child Care Program is an excellent example of early childhood education. It has many outstanding qualities. It places a strong emphasis on affordability. OSU provides help with tuition to make childcare affordable for students and faculty. The Child Care Center at Ohio State University is open to students, faculty, and staff, creating a diverse and welcoming community.
Students and faculty alike reap substantial benefits from the program's innovative educational practices. Indoor and outdoor spaces create a dynamic and enriching learning environment for young minds. Ohio State shows its commitment to including and welcoming all types of people by offering two special programs for children who are at risk or have developmental delays. With two facilities, the Ohio State Child Care Program serves over 440 children. The program partners with the community to help kids learn with more resources and diverse perspectives.
Beyond providing childcare, The Ohio State University Child Care Program serves as a center for teacher training and groundbreaking research in early childhood education. Faculty members and aspiring educators gain invaluable experience here through:
research
class projects
field placements
These opportunities contribute to the development of best practices in the field. Part-time work opportunities are also available to Ohio University students.
#18 Iowa State University Child Development Laboratory School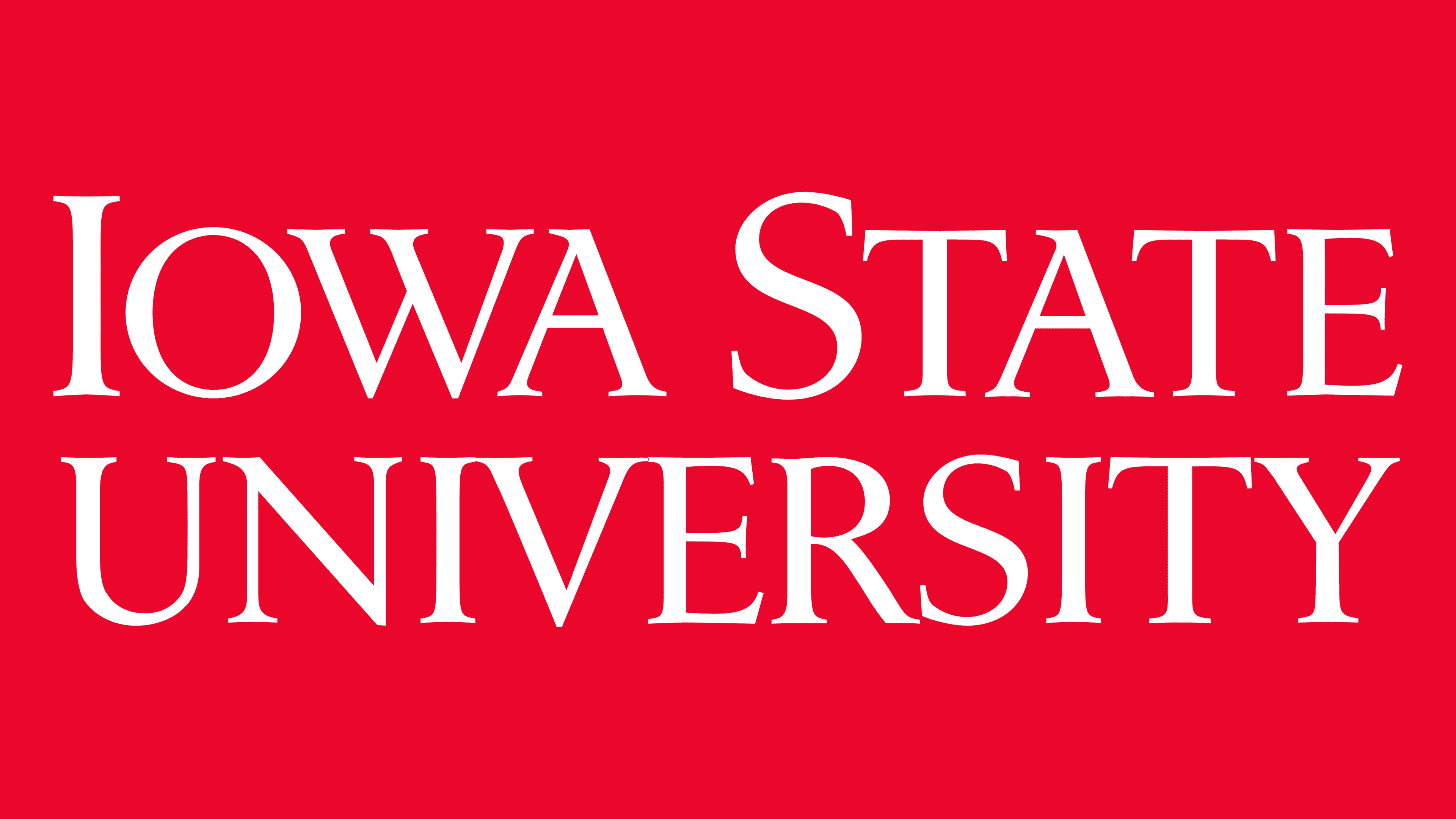 The Iowa State University Child Development Laboratory Schools (CDLS) is a leader in affordable and quality early childhood education. We can see the commitment to accessibility through various initiatives that help families financially. Scholarships are readily available to income-eligible families. This ensures that high-quality education is within reach for those with diverse economic backgrounds. CDLS has forged a valuable partnership with the Ames Community School District, participating in Iowa's Statewide Voluntary Preschool Program. Income eligible families may benefit from reduced tuition rates. This makes the benefits of their program accessible to even more families. Financial assistance is also extended to ISU students who choose the Lab School for their children.
CDLS enriches the educational experience for both students and faculty by opening its doors to any child under the age of 5. This inclusivity ensures that practicum students have opportunities to engage with children from diverse backgrounds and demographics. This opportunity fosters a rich and inclusive learning environment.
The quality of education at CDLS is demonstrated by innovative practices, rooted in research-based Creative Curriculum. This curriculum framework provides a robust foundation for early learners. Students are assessed through a variety of methods, ensuring comprehensive and well-rounded development.
#17 SEMO University School for Young Children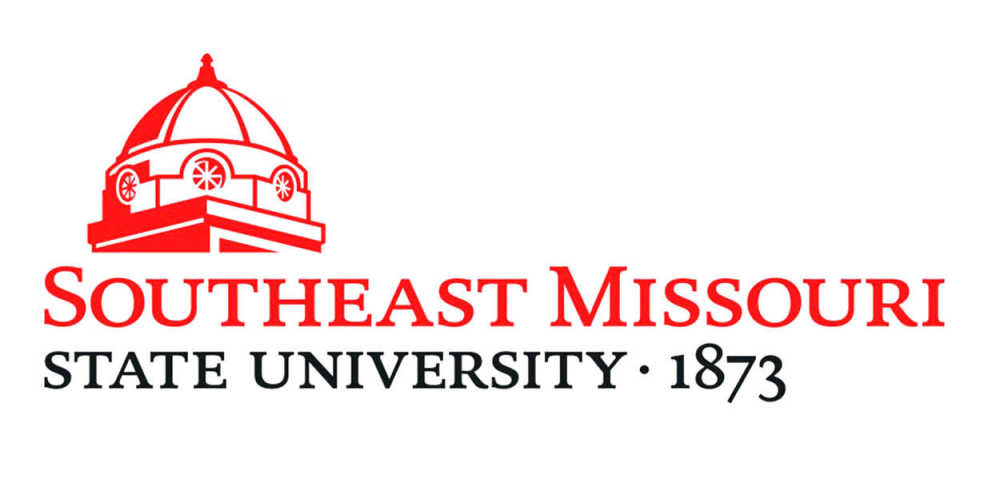 The University School for Young Children (USYC) believes in making quality education accessible to all. It's not just for the university community but also open to families in the wider community. Affordability is a key aspect of the program. Children of university students and faculty/staff benefit from tuition discounts, making it easier on their budgets.
USYC also takes pride in its accessibility. They welcome children with special needs. Early childhood educators work closely with parents to ensure every child gets the support they need. Their focus is on creating an inclusive and supportive environment.
Quality education is at the heart of USYC. They use innovative teaching methods and a high-value curriculum. They use The Creative Curriculum, which is based on the latest research in child development. This ensures that children get the best possible start in their educational journey.
USYC plays a significant role in teacher training and research. They provide valuable training to students in:
early childhood education
child development
psychology
This not only benefits the students but also contributes to ongoing research in the field.
#16 The University Child Development Center at the University of Pittsburgh

The University Child Development Center (UCDC) is a place where children are encouraged to reach their full potential. As a laboratory school, UCDC works with a wide range of individuals who will be involved with young children in their careers. They have strong partnerships with the University of Pittsburgh and local childcare centers, providing training and practicum experiences. These connections support students pursuing careers related to children's development, as well as opportunities for approved research. UCDC is deeply integrated into the University community and actively contributes to the education and development of future professionals in various fields.
One key aspect of UCDC's philosophy is its extended family approach. They collaborate closely with families to tailor the education to each child's unique skills and strengths. They value the diverse backgrounds and characteristics of all families. The UCDC welcomes family involvement to the extent that suits each family's preferences, as determined by classroom teachers or center administration.
UCDC focuses on children's development through a child-centered approach. They boost kids' self-esteem, creativity, and their feeling of belonging and success. The curriculum follows NAEYC and Keystone STAR standards and uses play-based learning. The UCDC is available to the children of the University of Pittsburgh's staff, faculty, and students. Tuition is determined based on a sliding fee scale linked to household income, with annual adjustments.
#15 The Hollingworth Center at Columbia University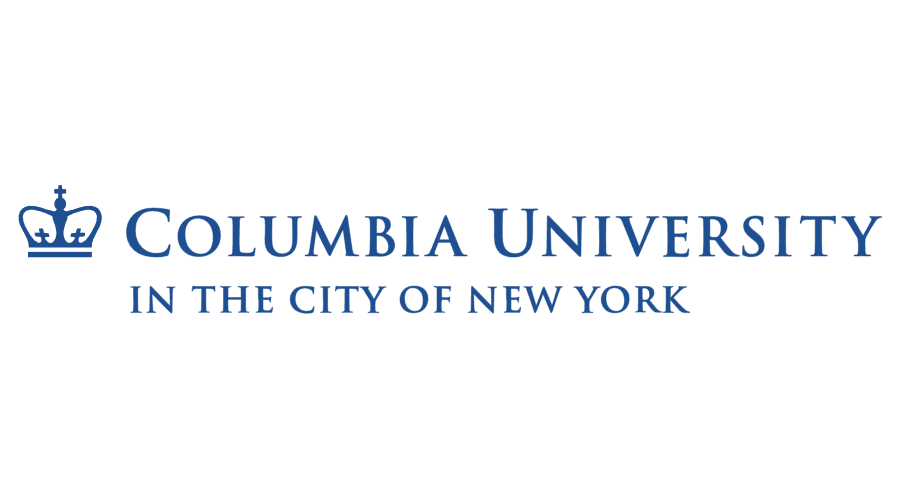 The Hollingworth Center at The Teachers College, Columbia University, is a dynamic hub of:
education
research
community engagement
It serves as an invaluable resource for children, families, and educators alike. Graduate students from Teachers College have the opportunity to gain practical experience through internships and training at the Center.
Teacher training and research are at the core of the Teachers College's mission. The Hollingworth Science Camp offers hands-on science exploration for elementary-aged children. Hollingworth Preschool provides top-notch education for children aged three through five. Their mission is to ensure a strong foundation for their future learning journeys.
Affordability is a priority at the Hollingworth Center. Financial assistance is available to eligible families. This ensures that quality educational services are accessible to a diverse range of backgrounds. Quality of education is a hallmark of The Center. The Center has received international recognition for:
exemplary programs
research contributions
teacher development initiatives
Inclusivity and diversity are central to the Center's mission. The Center is committed to creating programs that meet the needs of underserved children and teachers in urban schools. Community partnerships are another strength, extending beyond borders through international collaborations. Recent efforts in Chile focus on delivering professional development for teachers and direct services to children.
#14 Barbara K. Lipman Early Learning and Research Center at the University of Memphis

The University of Memphis Barbara K. Lipman Early Learning and Research Center (ELRC) stands as a unique laboratory preschool. It offers an exceptional educational environment with three distinct classroom programs, including:
Montessori
Reggio-Emilia
a universal pre-K program
These diverse classrooms provide a rich variety of learning experiences.
One notable benefit extends to UofM's full-time faculty and staff. Their children and dependents receive priority placement within the program. This demonstrates the institution's commitment to supporting its academic community. The program is also available to children and dependents of UofM students, further enriching the diversity of its student body.
In the spirit of inclusivity and diversity, the ELRC collaborates with First 8 Memphis. Through this partnership, they offer a tuition-free pre-K program tailored to qualifying families. This ensures equitable access to quality early childhood education.
The ELRC's commitment to teacher training and research is evident in its research priorities. These priorities encompass critical areas such as the Effects of the Pandemic on Child Development and Early Childhood and Nature-Based Early Childhood Experiences. These research initiatives contribute to the broader understanding of child development. They also help advance innovative strategies to enhance early childhood education.
#13 The Early Learning Center at the University of West Georgia

The Early Learning Center at the University of West Georgia is a cutting-edge facility for young children. Its mission is to serve as a hub for early childhood:
research
practice
policy development
They foster valuable community partnerships, engaging families, and offering scholarly expertise.
In terms of accessibility, half of the program's slots are reserved for UWG faculty, staff, and students. The remaining spots are available to the broader community. This emphasizes their commitment to both the university and its surrounding region.
The program is accredited by NAEYC, an indicator of quality. Teachers use the research-based curriculum, Ready to Advance which offers students a strong foundation for learning.
Inclusivity and diversity are central to the Early Learning Center's mission. They host the Early Childhood Makerspace, a collaborative effort with local and national learning leaders. This space fosters inclusivity and accessibility which empowers young children.
The Early Learning Center houses an Early Childhood Research Lab. The Lab is a recognized member of the International Association of Laboratory Schools. With a dedicated team of graduate and undergraduate early childhood education students and faculty, this research lab engages in:
grant-funded projects that encompass educator and family support
early childhood provider training
program evaluation
practice-based coaching
developmental screening of young children
#12 The Children's School at Carnegie Mellon University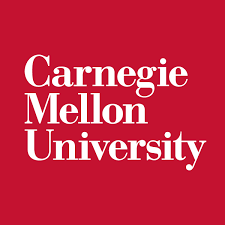 The Carnegie Mellon University Children's School uniquely operates under the Department of Psychology. The institution boasts accreditation from NAEYC, a hallmark of educational excellence. The Children's School is a multifaceted institution engaged in:
early childhood education
developmental research
the training of aspiring early childhood educators
The Children's School offers scholarship funding options to make quality education more affordable. This ensures that financial constraints do not hinder access to its programs.
Inclusivity and diversity are central tenets of the Children's School. Only 15% of its preschool and kindergarten students come from CMU-affiliated households. This reflects a commitment to racial and economic diversity within its programs.
Community partnerships are a cornerstone of the institution's mission. The Children's School facilitates engagement with external organizations to enrich the educational experience. The School prioritizes teacher training and research by providing students with flexible access to observation and research opportunities. This hands-on experience complements theoretical learning, enhancing students' understanding of early childhood education.
#11 The Center for Early Education Lab School at Montgomery College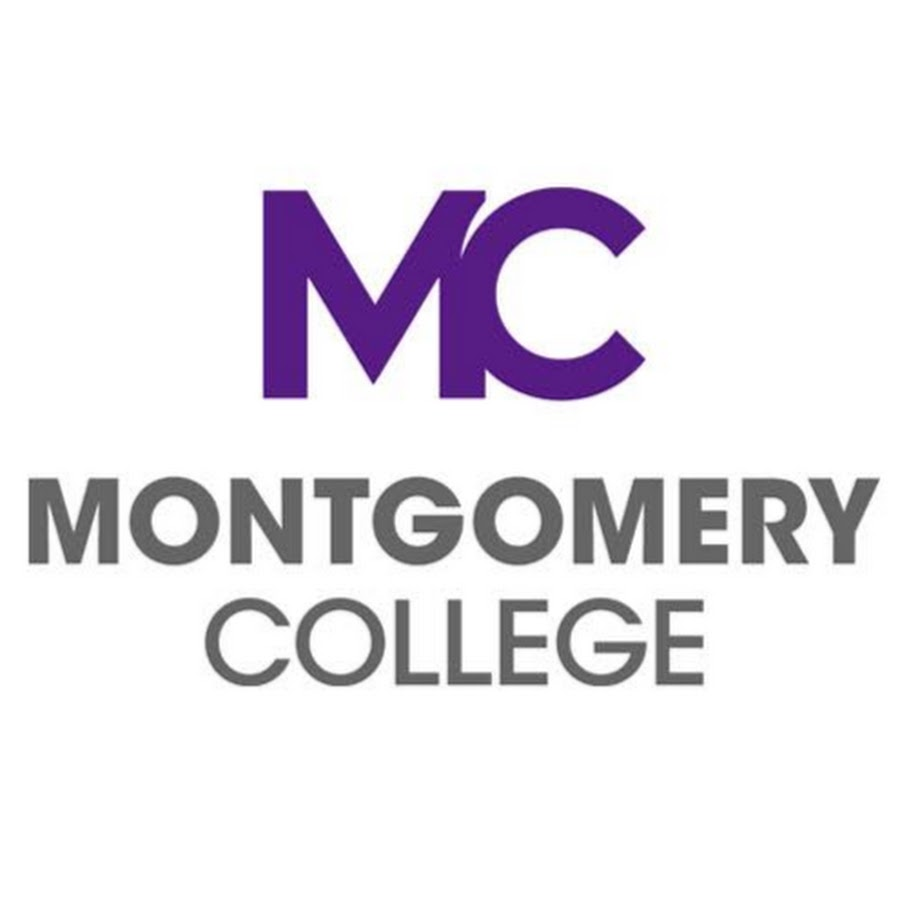 The Center for Early Education (CEE) Lab School is a top-tier learning community tailored for children aged three to five. The Center is located in a state-of-the-art facility with access to various amenities like:
science labs
art galleries
libraries
recreational facilities
a planetarium
The Center's focus is on fostering social-emotional development and academic enrichment through innovative play-based classroom experiences. The CEE Lab School offers:
year-round STEAM explorations
language studies
expressive arts programs
The CEE holds accreditation by the National Association for the Education of Young Children and participates in Maryland Excels. They are also members of the International Association of Lab Schools. The CEE plays a pivotal role in supporting the Montgomery College School of Education as a model of best practice in child development. It also serves as a training ground for student teachers and faculty.
Enrollment at the CEE Lab School is open to Montgomery College students, MC employees, and the wider community. To further enhance accessibility, they offer numerous childcare tuition scholarships each year.
#10 Georgetown Hill at Hood College Lab School

The Hood College Department of Education and Georgetown Hill jointly operate a preschool program catering to three- and four-year-old children. It serves as a learning laboratory and field placement site for Hood students pursuing early childhood education teacher certification. The Laboratory School incorporates a blend of:
art
science
music
numeracy
language
Children engage in daily indoor and outdoor activities. The program maintains small class sizes to ensure personalized teacher interaction. This helps support enhanced learning opportunities for each student.
Hood's early childhood education majors gain valuable insights into:
child development
curriculum
effective teaching practices
The program aligns with Hood's NCATE- and NAEYC-accredited teacher education program. Early childhood education majors develop their professional skills in real-world classroom settings. They get practical experience through observation and practicum involvement in the preschool.
The program is committed to diversity in their student population. The Child Development Laboratory School not only serves preschool children from Frederick and neighboring communities but also the children of Hood College employees.
#9 Early Childhood CARES at the University of Oregon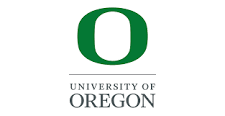 Early Childhood CARES is part of the College of Education at the University of Oregon. They offer a variety of services including:
parent consultation
parent-toddler groups
specialized preschools
consultations for children in community preschools or childcare
They also provide speech, physical, or occupational therapy. These services are provided free of charge. Children and families are served by dedicated staff that consist of licensed professionals who specialize in areas like early intervention and early childhood special education. University of Oregon students can complete their practicum placements through Early Childhood CARES.
In addition to their core services, Early Childhood CARES supports community programs such as The Early Education Program (EEP) and the Relief Nursery. The EEP is a preschool program for children aged three years to school age who have developmental delays. The Relief Nursery focuses on family-centered early intervention, providing support to parents to promote positive parenting and prevent child abuse. These programs reflect a commitment to making a positive impact in the community.
#8 University of Illinois at Urbana-Champaign Child Development Laboratory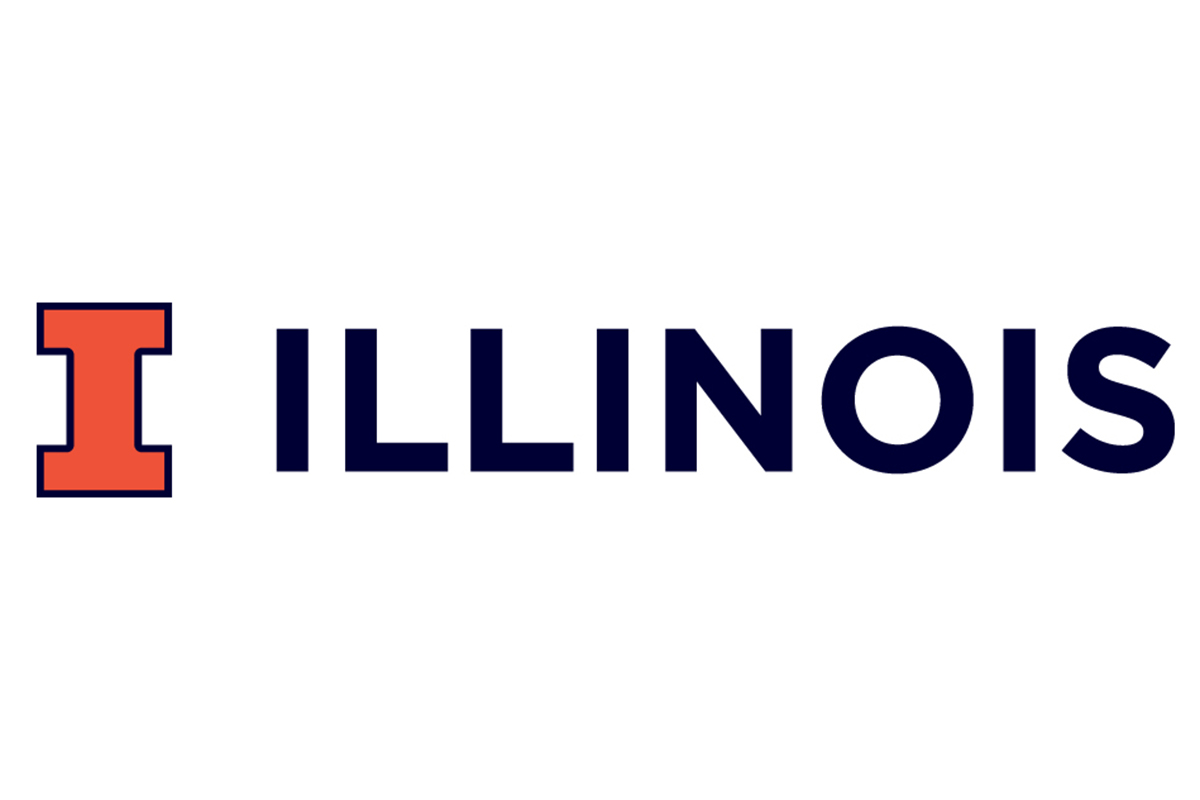 The Child Development Laboratory (CDL) at the University of Illinois at Urbana-Champaign serves as a multifaceted institution. The CDL delivers high-quality early education services while:
supporting aspiring teachers
driving important research initiatives
creating outreach and engagement activities
To enhance affordability, the CDL offers reduced tuition options. About 25% of its spaces are available for students on financial aid. This helps ensure accessibility for a wider range of families.
Inclusivity and diversity are core principles at CDL. They actively promote diversity by enrolling children from different:
age groups
genders
ethnic backgrounds
primary languages
income levels
Their doors are open to children of students, staff, faculty, as well as community families. This helps foster a richly diverse learning environment.
The CDL also plays a vital role in teacher training and research within the UofI. It serves as a research hub for both students and faculty, conducting studies on topics such as resource sharing and school readiness. This cutting-edge research contributes to the broader understanding of child development and early childhood education.
#7 The University of Michigan Children's Centers
The University of Michigan Children's Centers were established in 1983 as part of University Human Resources. They provide high-quality early childhood education to children from U-M affiliated families and those from the wider community. They also serve as a dynamic research hub where students and faculty can engage in academic research projects.
The U-M believes in affordable early childhood education. They offer several financial aid programs to help U-M families with young children. These include childcare subsidies and tuition grants to make childcare more affordable.
The Centers prioritize a nurturing and socially diverse environment with well-defined cognitive learning goals. Their goal is to make education better by including children and families from different backgrounds.
Each Center offers a unique childcare programming. The North Campus Children's Center features a Reggio-Emilia inspired program. The Towsley Children's House uses STEM and the Project Approach with their students. These early childhood programs offer college students diverse practicum opportunities.
#6 The Bing Nursery School at Stanford University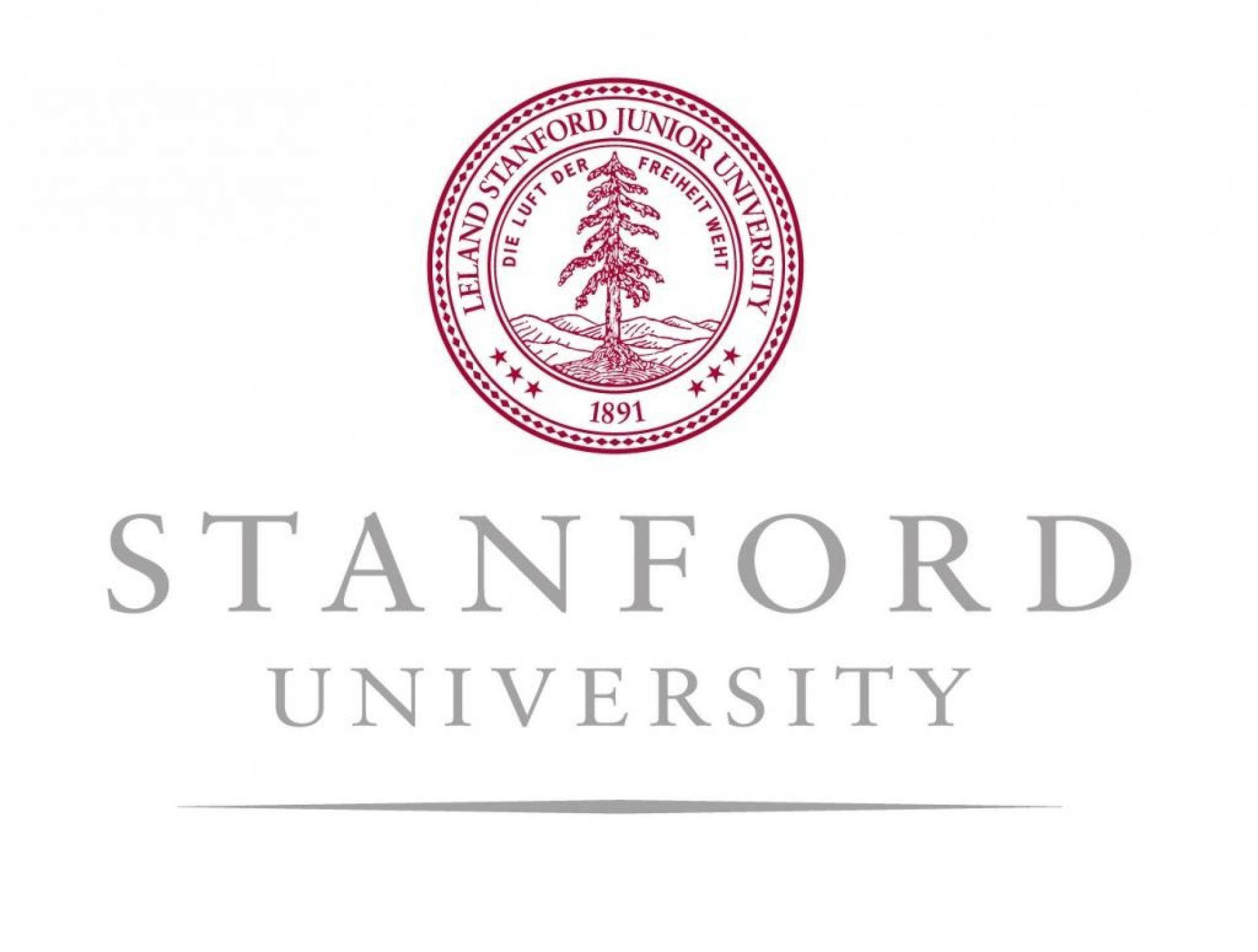 Bing Nursery School at Stanford University is dedicated to improving understanding of child development. Their approach encompasses four key components:
providing children and families with a high-quality program rooted in play-based, child-centered education
serving as a research laboratory for child development studies
educating undergraduate students through hands-on experiences, seminars, and observations
actively involving parents and educators to promote best practices in early childhood education
To make their programs accessible, Bing Nursery School offers needs-based scholarships to accepted families. They also have discounted tuition rates for those affiliated with Stanford. The Nursey School has a dedicated teaching staff of 40 early childhood educators. These childcare professionals strive to create a supportive community committed to improving the lives of young children and their families.
Bing's broader goals encompass:
parent engagement programs
collaboration with early childhood educators
teacher professional development
Teachers share expertise through various forums, such as coffee talks and study groups. These events foster collaboration with Bing families to support children's growth.
Bing Nursery School has a strong reputation for their cutting-edge research studies in areas like:
psychology
education
linguistics
Studies conducted at Stanford have even influenced American public policy for children. The school's contributions extend to undergraduate and graduate education. Early childhood education students take courses that provide valuable learning experiences through:
coursework
participation
classroom observations
#5 University of Washington Haring Center for Inclusive Education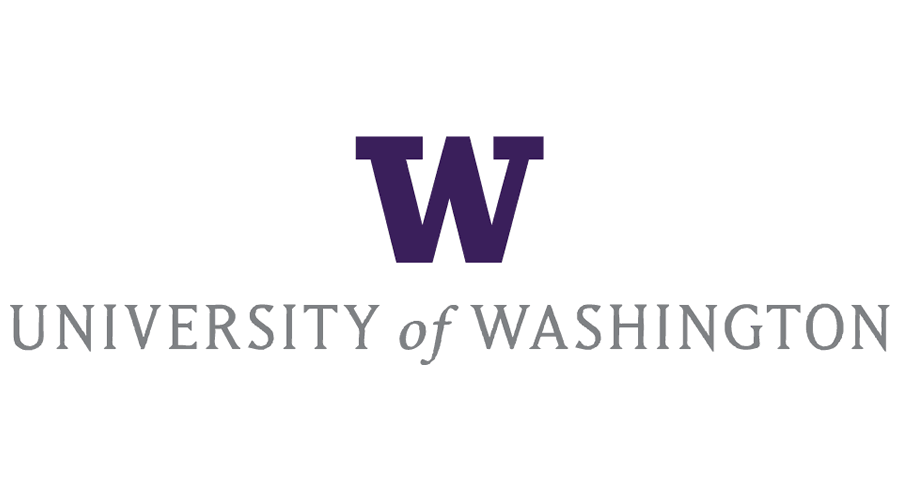 The University of Washington Haring Center provides inclusive early childhood education for all children. They are at the forefront of inclusive learning and research to help children overcome barriers. With 50 years of innovation in early childhood and special education, their research has led to transformative practices. These practices have been adopted in inclusive classrooms and community programs nationwide. Their commitment to improving educational outcomes drives their pursuit of creative solutions. The Center receives funding from public agencies and private fundraising.
The Haring Center's approach involves;
research
demonstration
training
The Experimental Education Unit (EEU), a nationally renowned inclusive school, conducts research. They study the most challenging barriers to learning faced by children with disabilities. Strategies are developed and tested in the classrooms. College students and faculty can see first-hand the impact of these approaches.
Once proven effective, the Haring Center shares their strategies through extensive training programs. Thousands of education professionals are impacted by these programs each year.
The Haring Center is also heavily engaged in outreach. Their professional development specialists offer expert training in areas like:
inclusive education
special education
early learning
applied behavior analysis
They also serve as a resource for schools and organizations who need help with staff training or curriculum development.
#4 Child Development Center at the University of Texas at Austin
The University of Texas at Austin Child Development Center has built a reputation for offering high-quality child care services to university students, faculty, and staff. The Centers are accredited by the National Accreditation Commission for Early Care and Education Programs (NAC), ensuring the highest standards of care and education. They know quality childcare is important for people balancing work, school, and family. They provide:
flexible hours
multiple locations
income-driven tuition rates
Their dedicated staff offers a developmental early childhood program. The program is designed to nurture each child's growth and education in a caring and stimulating environment. This program embraces diversity. Staff focus on fostering creativity and a strong sense of identity and competence. This focus helps children develop linguistic and social skills along with physical and cognitive skills essential for their future success.
In the spirit of diversity and accessibility, the University of Texas Child Development Centers created a Parent Advisory Council (PAC). The PAC plays a crucial role by providing feedback to childcare administrators. This helps ensure that policies and practices align with the needs and expectations of the Center's diverse community.
#3 Frank Porter Graham Child Development Institute at the University of North Carolina

The UNC Frank Porter Graham Child Development Institute is dedicated to improving the lives of children and families. Their multidisciplinary approach includes:
research
evaluation
implementation
technical assistance
outreach
The seek to promote positive developmental and educational outcomes for children of all backgrounds and abilities. Some of their focus areas include:
Autism and Developmental Disabilities
Early Care and Education and Pre-K Education
Equity, Diversity, and Inclusion
Their work extends across interdisciplinary collaborations with UNC-Chapel Hill schools and units, as well as community-based partners.
The Institute is well known for their outreach efforts. One of their efforts, the Equity Research Action Coalition, focuses on actionable research to support the development of Black children, from prenatal stages through childhood. It employs a cultural wealth framework to combat the impact of racism and poverty on the lives of Black children and communities, emphasizing:
health
well-being
school readiness
success
overall excellence
The Institute is also well known for their research activities. One of their most famous research efforts is the Abecedarian Project which serves as the scientific foundation for child development. This landmark longitudinal study continues to demonstrate the enduring benefits of high-quality early care and education on academic, social, and health outcomes. The study underlines their commitment to shaping a brighter future for children and families.
#2 UC Berkeley Early Childhood Education Program (ECEP)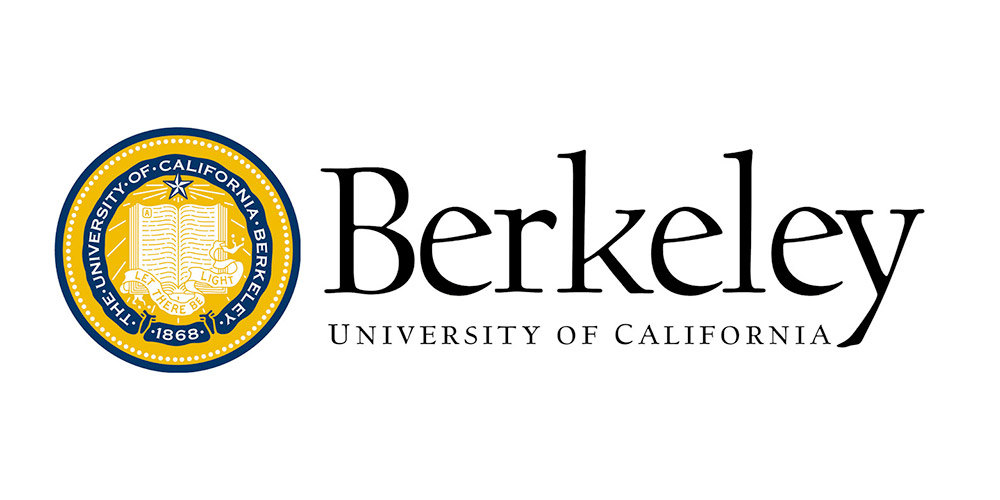 The Early Childhood Education Program (ECEP) at UC Berkeley provides comprehensive early childhood services. The ECEP includes five centers in Berkeley and Albany. Their mission revolves around creating a safe, stimulating environment for infants, toddlers, and preschoolers. They strive to foster curiosity and unlock the potential of each child.
The ECEP extends its programs to UC Berkeley students, faculty and staff. They also have childcare slots available to the broader local community, emphasizing inclusivity and accessibility. One of UC Berkeley's core values is ensuring access to education. The ECEP aligns with this mission by offering fee subsidies for UC Berkeley student parents and staff, enhancing affordability. Well-trained childhood educators create a safe learning place and help parents balance family, school, and work.
The ECEP has a rich history of innovation in teaching and learning, dating back to its founding in 1928. Collaborative research with teachers has influenced classroom design and activities around the globe. The ECEP has a history of promoting innovative practices that empower each child to learn effectively.
The University's commitment to research is evident through its developmental labs. Students and faculty use these labs to conduct year-round studies across various disciplines. These research opportunities enrich the educational experience for students working on their degree in early childhood education.
#1 Harvard Yard Child Care Center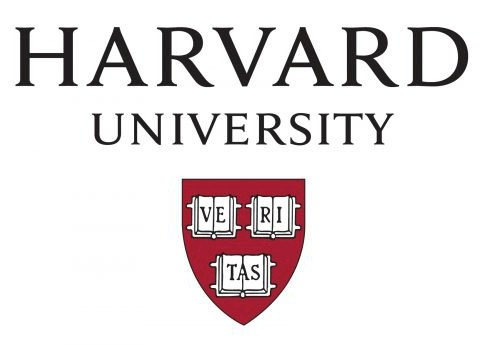 HYCCC (Harvard Yard Child Care Center) is committed to creating a nurturing and stimulating environment for children, parents, and staff to thrive. The Center draws inspiration from the Reggio Emilia pedagogy and the foundational theories of Vygotsky and Piaget. Teachers take a developmental approach to child education, helping them develop new skills.
At HYCCC, play is central to children's skill development and conceptual understanding. Teachers create flexible and inviting classrooms that respond to children's interests. Curriculum development is a reflective and observational process. The Center values collaboration with parents. They strive to build a community where children are the primary focus. They believe in maintaining an atmosphere of cooperation, respect, and individual appreciation.
Parents are encouraged to actively engage in their child's education. They do this through:
daily interactions with teachers
volunteer work
participating in the Center Council
The Center places a strong emphasis on anti-bias and anti-racist work. Staff engage in ongoing professional development and self-reflection. This commitment extends to the classroom. Teachers encourage developmentally appropriate conversations, interactions, and social justice projects.