If you're looking for a career that offers the potential to shape the lives of large groups of young children in an educational setting, you might want to consider becoming an early childhood education administrator.
Early childhood education administrators are responsible for creating the curriculum for early childhood educational institutions and applying leadership skills to manage and coordinate a facility of staff and teachers. With above-average job growth expected in the early childhood education field over the next decade, along with an average salary ranging between $40,000-$50,000, this is definitely an attractive career path to consider.
When it comes to enrolling in an online early childhood administration program, there are several options to consider. Within this article, we'll look at schools that offer bachelor's degrees, master's degrees, and graduate certificates. Bachelor's degrees are suitable for individuals looking to start a new career, while master's degrees and graduate certificates are well-suited for those who already have work experience in the early childhood education field, as well as a previous undergraduate degree.
Now we'll consider 6 amazing online early childhood administration degree and certificate programs.
Methodology:
Time Until Degree (50%): the estimated time until degree accounting for accelerating program characteristics.
Program Cost (50%): the cost of the program based on estimated out-of-state tuition per credit hour rates.
#1 – Kaplan University
Cost of program: $66,780 for the entire program, or $45,000 for first-time enrollees
Program type: Bachelor of Science in Early Childhood Administration
Program length: 180 credits
Kaplan University's Early Childhood Administration bachelor program helps its graduates become leaders in the early childhood field and take advantage of the opportunities currently available in both government and private-sector organizations.
Throughout the program, students are taught by teachers who are professionals in the fields of business and early childhood education. These teachers have worked in settings ranging from special needs programs in public and private organizations, agencies such as Head Start, and even their own preschools. Because these teachers bring a wealth of knowledge and experience to their instruction at Kaplan, students benefit by gaining a broader perspective and real-world knowledge.
Some of the areas in which students will acquire specific knowledge and skill sets throughout this bachelor's program include:
Early child growth and development
Early childhood education and curriculum
Business and management
Early childhood leadership and advocacy
Another unique benefit of Kaplan University is its tuition cap pricing, which caps the price of tuition at a lower rate for new enrollees in the program. This ensures that students receive the lowest tuition costs possible from the school and that they will always know upfront exactly how much their education will cost, with no surprises along the way.
#2 – Ashford University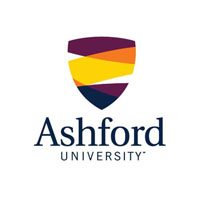 Cost: $485/credit
Program type: Bachelor of Arts in Early Childhood Education Administration
Program length: 208 weeks
The Early Childhood Education Administration program at Ashford University gives students the skills and knowledge they need to manage an early childhood education organization and obtain a job in a number of different occupations including preschool owner, pre-kindergarten coordinator, early childhood consultant, and childcare facility director.
Although an online degree from Ashford University doesn't immediately lead to teacher licensure in any state, the program does empower its graduates to be able to:
Apply leadership principles in directing and managing a childcare setting
Design and assess strategies that are appropriate for the unique developmental stages of children
Promote positive development and learning for children
Demonstrate knowledge of fiscal, legal, and ethical requirements in administrating quality childcare settings
#3 – National Louis University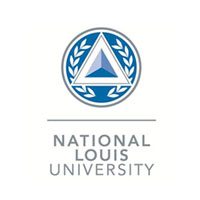 Cost of program: $744 per credit hour
Program type: Master of Education in Early Childhood Administration
Program length: 21 months
National Louis University is the only school on this list that offers a Master's degree program in Early Childhood Administration. This program is specifically designed for early childhood program leaders and other early childhood administration professionals. Throughout the course of the online program, students work together as a cohort to build lasting relationships and contacts.
Some of the things that students will learn over the course of the 21-month program include how to conduct educational inquiry and assessment, a broad understanding of the holistic relationship between family, community, students, and schools, and how to develop supervision and staff development strategies.
This program is appropriate for individuals who:
Have a baccalaureate degree
Want the convenience of an online education
Want to complete a master's degree in as little as 21 months
Want to achieve a higher level of professional competence by acquiring advanced knowledge and skills
#4 – Champlain College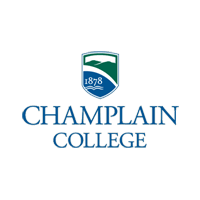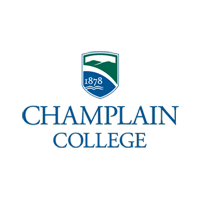 Cost of program: $641 per credit hour
Program type: Graduate Certificate in Early Childhood Program Administration
Program length: 18 credits
The Champlain College early childhood program administration program is the first of three graduate certificate programs on this list of schools. The program is designed for students who already have a Bachelor's Degree in teaching or business or an undergraduate degree in Early Childhood Education. After completing this certificate program, students will have additional knowledge and an expanded skill set specifically related to program administration.
Some of the specific courses that students in this program will complete include:
HR in the Early Childhood Setting
Program Administration in the Early Childhood Setting
Financial Management in the Early Childhood Setting
An added benefit of the program at Champlain College is that students with a GPA of 3.0 or better in the program can apply the credits they earn towards a Master's of Education degree.
#5 – Walden University
Cost of program: $10,995 for the entire program
Program type: Graduate Certificate in Early Childhood Administration, Management, and Leadership
Program length: 10 months
Walden University prides itself on having served the higher education needs of adult learners as an accredited institution for the past 45 years. Through its online graduate certificate program in early childhood administration, management, and leadership, the school prepares students to plan and evaluate programs and environments in which a diverse range of early childhood learners with varying backgrounds and needs can learn and thrive.
The program at Walden is unique because it offers two different ways to learn: a course-based option and a competency-based option. The course-based option is the typical path, with pre-determined start and end dates where students learn alongside their peers in an online setting. The competency-based option lets students complete the program on their own terms. Students are able to set their own schedule, learn at their own pace, and build on their existing skills, knowledge, and experience. If they have a solid understanding of the course material, students can proceed more quickly through the program, but they can also spend additional time on course material that they find challenging.
#6 – Iowa Western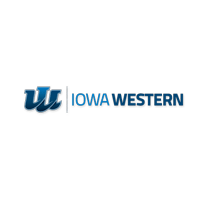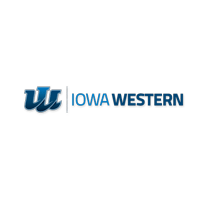 Cost of program: $149 per credit hour
Program type: Graduate Certificate in Early Childhood Administration
Program length: 19 credits
The early childhood administration certificate program at Iowa Western is designed for working professionals who are looking to gain a foundation in running a childcare business. The program helps individuals who want to pursue a management position or administrative career but need additional education to do so. As with the other certificate programs mentioned in this article, students must already have a degree in order to qualify for this program.
Some of the specific aspects of the program include:
Methods in enrollment
Budgeting
Dealing with legal issues
Supervision
Communication skills in working with families, community and related professionals in an early childhood program