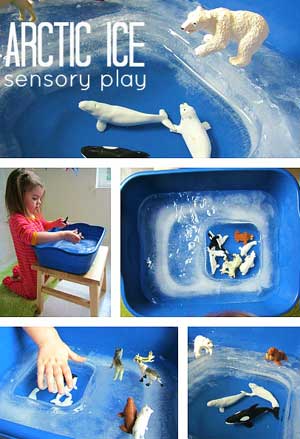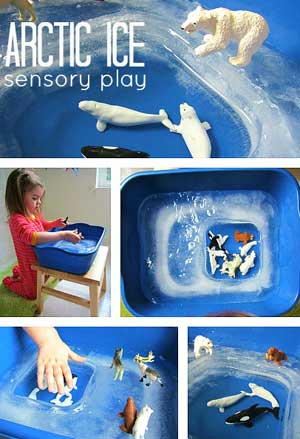 Have you been hiding in a cabin off the grid with no access to social media for the last year? No? Then you already know about Pinterest, the phenomenal new social bookmarking web site. By capturing and pinning web images to a virtual scrapbook, Pinterest users bookmark and share favorite websites and information. If you're looking for information on a favorite topic, Pinterest is an enjoyable new way of finding and collecting it online.
Pinterest has become a useful resource for pre-school teachers and new parents who are on the prowl for helpful and innovative ideas for young children. By following your favorite pinners' accounts, you'll have access to great ideas and projects you might never have thought of by yourself.
Let's take a look at 25 Pinterest accounts that you should be following if you're looking for inspiration, parenting advice and terrific ideas for and about pre-school age children. We've spotlighted these remarkable Pinterest pinners for their insight, helpfulness and savvy about kids. To whet your appetite, we've also identified a particularly terrific pin for each account to introduce you to each of these Pinterest preschool superstars. Here, in no particular order, are the best of the best:

PragmaticMom is a prodigious and informative pinner by anyone's standards. Her boards – all 209 of them – are a wealth of information on everything kid-related under the sun. You'll find pins on reading, grammar, math, science, crafts, parenting and so much more. Have a special niche interest like "Asian American Kid's Literature," "Reluctant Readers" or "Personal Finance for Kids"? PragmaticMom's got a board just for you.
Start With this Pin – Using Dance to Teach Math
The author of a book on bullying called "Little Girls Can Be Mean," Dr. Anthony has been featured on the Rachael Ray Show. Her Pinterest boards cover topics like "Growing Up Digital," "Building a Sense of Wonder" and "Brain Breaks." Interested in knowing more about education's Common Core standards? Dr. Anthony's "Common Core" board might be just the place to begin your research.
Start With this Pin – Teaching Kids to Count Using Number Cups
Crafty types will adore Rachel @Sunscholars. Here you'll find great ideas for homemade costumes, snacks and school lunches that are almost too cute to eat, and even a board devoted to "Craft Awesomeness." Want to make a Viking shield or learn how to sew a toddler peasant dress? Rachel has you covered with her "The Best Of…For the Kids Fridays" board.
Start With this Pin – Lunch Box Tips for Kids Who Don't Like Sandwiches
Kim and Amanda, known on Pinterest as The Educators' Spin on It, are teachers and parents with a common love of kids. Over 80 boards' worth of information awaits you here. Get advice from boards such as "Blogs to Follow," "Gardening with Kids" and "Toddler Activities." Interested in getting kids outdoors more often? Make your backyard a fun and magical destination using tips from Kim and Amanda's "Natural Playscape Playgrounds" board. You'll love the creative ideas!
Start With this Pin – Arctic ice sensory play
The blogger behind "Toddler Approved," Kristina has created boards with ideas that will delight your little ones. Start them young on creative ways to reuse materials by trying some ideas from the "Recycle! Upcycle! Kids Activities & Art" board. Kids love their own names, so use that concept to its fullest with ideas from Kristina's "Name Activities and Crafts" board.
Start With this Pin – 30 Days of Moving With Kids
This pinner, a stay-at-home mother and former elementary school teacher, focuses on pre-school arts and crafts, early learning activities, arts and crafts, ideas for play, and book recommendations. Focus your child on language skills by grabbing ideas from the "Literacy & Language" board!
Start With this Pin – Five Hands On Ideas for Kids Who Hate Getting Their Hands Dirty
Jackie Currie's Pinterest boards emphasize fun crafting, easy cooking and seasonal ideas for fun activities. Her "Organizing with Kids" board will have you and your child neat as a pin — and liking it!
Start With this Pin – Cheerio Bird Feeders
With well over a million Pinterest followers, Deb can say she's caught the imagination of a lot of parents and teachers. You could spend most of an afternoon scouring the ideas in her boards. You'll find suggestions for kids' activities during the Super Bowl, for President's Day, on Mardi Gras, for Lent and for other annual events. Additional boards focus on studying birds, dinosaurs, gardening and botany, insects, oceans and other areas kids find fascinating.
Start With this Pin – Make Shark Jaws from Paper Plates
Steph's Pinterest boards will give you a healthy dose of fun and, well, health! Try some of the kid-approved recipes in the "Healthy Kid Food" board, then head over to "Tutorials" to learn everything from how to make your own felt monsters to creating dominoes with cute family photos on them.
Start With this Pin – How to Make a "Soft" Rock Guitar
Looking for something a little different? How about Allison's "Sensory Play for Kids" board? You'll see lots of ideas here for playtime activities that involve touching, seeing and hearing, along with guidance on why sensory play is important to child development. Allison's many other wonderful boards take on issues like "Learning and Technology," "Awesome Kids Science Experiments" and "PreSchool Projects – Art, Math Science."
Start With this Pin – Dinosaur Fossil Excavation With Edible Dirt
Here you'll find wonderful boards on "Special Needs," "Music Makers," "Top Teacher Tips & Freebies" and "Children's Art," among others. With over 100 boards and more than 22,000 pins, Debbie packs Pinterest with almost endless preschool tidbits to choose from.
Start With this Pin – Ten Fun Activities for Children with Autism
Pink and Green Mama is all about the fun. Find over 70 creative ways to have a good time with toilet paper tubes in her board devoted to — you guessed it — "Toilet Paper Tube Crafts." Don't forget to wander over into the "Crafty Inspiration" board for over 300 terrific pinned ideas for craft projects for you and your kids.
Start With this Pin – Easy Walnut Mice
Among many other boards, there's a fun collection here called "Pretend Play." Learn how to make a mud kitchen or cook up some rainbow spaghetti. It will be a mess, but most fun is a bit messy, isn't it? Don't miss "Daily Dose of Outdoor Play" and "Best Kids' Activities."
Start With this Pin – Make a Fort from a Hula Hoop and a Sheet
Visit Amy's "We Teach: Preschoolers" and "We Teach: Special Learners" for insightful ideas on keeping kids engaged and curious. Her board "Foundations" provides guidance on the influences and lessons kids need for school, life and love.
Start With this Pin – Ten Fun Ways to Learn the ABCs
Malia has a wealth ideas for you, from boards on "Rainy Day Play" to "Cardboard Projects." Her "Toddler Activities" board includes wonderful pins on being crafty with your toddler and songs to get kids moving.
Start With this Pin – Learn Your Phone Number with Fake Shark Teeth
Melissa's Pinterest boards cover topics such as "Kids and Technology," "Art Journaling for Kids and Adults," "Pretend Play Ideas for Kids" and more. Learn about ways to nurture creativity in children!
Start With this Pin – "Hands Free" Ping Pong
Does your child love Dr. Suess? Of course! Head over to Melissa's "Dr. Suess" Pinterest board, where you'll find pins on everything from throwing a Dr. Suess ice cream party to directions on making Lorax cookies out of Nutter Butters. Illegal this much fun should be, but fun it is for you and me!
Start With this Pin – How to Make Grinch Cupcakes with a Heart Inside
Rockabye Butterfly's "Cool for School" board offers tips on things like teaching time using paper plate clocks and where to find free piano lessons online.
Start With this Pin – Deborah @ TeachPreschool
It seems like Deborah has a board for every topic! There are over 250 boards here, to be exact. Get fabulous ideas for "Art Tools for Playful Learning," "Bathtime Play" and "Fire Safety" among many, many more.
Start With this Pin – Super Duper Spiderweb Game
Jean brings her passion for children's art and creativity to Pinterest. There are scads of ideas to be found in her "Children's Art Ideas and Activities" board. Don't miss "Fun Ideas for Kids" and "Party Planning Ideas."
Start With this Pin – Cooking with Toddlers
Jamie provides ideas for babies as well as older kids. Her board "What Can Baby Do?" offers loads of interesting games and exercises to motivate and engage your little one. Her board on science experiments, "Experiment, Predict, Observe," promises hours of fun.
Start With this Pin – Eighteen Float or Sink Experiments
Have a snowbound kid? Valerie's board "Winter Play for Kids" will solve that problem for you. She also divides her ideas into boards about fun things "Made From Cardboard," "Made With Plastic Bottles," "Made from Milk Cartons," "Made with Cereal Boxes" and "Made with Newspaper." Don't throw anything away — there might be some fun left in it!
Start With this Pin – Cute Pine Cone Hedgehog
If bath time is a problem in your house, the board "Bath Activities for Kids" can get you through it with its many inspired ideas. When you're both clean and dry, make science fun with the projects and experiments in "The Science of Things" board. If you're in need of new game ideas, the "Toddler Games" board just might be the ticket to a good time!
Start With this Pin – Monster Truck Bowling
Carisa has collected a great set of pins on learning the alphabet in "ABC Ideas." Her "Tot School Ideas" is jam-packed with pins on sensory play, crafty projects and good ideas.
Start With this Pin – Four Steps to Teaching Correct Handwriting Grip
Rainy Day Mum is a British Pinterest pinner with her own collection of fabulously helpful preschool and toddler-related pins. How about "Chinese New Year Crafts and Activities" to expose your young one to another culture's traditions? "Connecting with the World" offers a myriad of ideas for exposing kids to nature and the world around them.
Start With this Pin – How to Set Up a Playroom