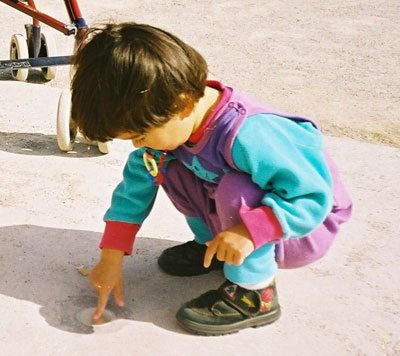 Unfortunately the noble desire to teach the next generation often not enough; being a teacher requires a degree, and a degree requires money. The scholarships listed below can be of a great help for aspiring future teachers.
1. AAIA Emilie Hesemeyer Memorial Scholarship
This scholarship is offered on an annual basis in the amount of $1500, with disbursements made to the college in the Fall and Spring semesters and is renewable every 4 years.
Link to the AAIA Emilie Hesemeyer Memorial Scholarship

2. Alpha Kappa Alpha Educational Advancement Foundation
There are actually several different scholarships available through the Alpha Kappa Alpha organization, and the amount of the award varies depending on the specific scholarship you apply for.
More info can be found at the Alpha Kappa Alpha Educational Advancement Foundation website.
3. Minority Teachers of Illinois Scholarship Program
This program offers a $5000 scholarship for minority students seeking to teach students in the state of Illinois.
More info can be found on the scholarship's website.
4. Phi Delta Kappa Prospective Educator Scholarships
If you are a high school or college student with a membership in Phi Delta Kappa, or you have a parent that is a member, you may qualify for this scholarship.
5. Applegate/Jackson/Parks Future Teacher Scholarship
One of the requirements of consideration for this scholarship include the writing of a 500 word essay regarding unionism in the education field.
6. National Board for Professional Teaching Standards Scholarship Fund
The amount of this scholarship varies, but it is open to future educators across the United States.
Learn more at the scholarship's website.
7. PATCH Scholarship
This scholarship covers classes held in the state of Hawaii, and awards up to $750.
8. The Coca-Cola Foundation
This scholarship has a variable amount and is obviously sponsored by the Coca-Cola corporation.
Visit their website for more info.
9. American Montessori Society Teacher Education Scholarship Fund
Another scholarship with a variable award, this scholarship fund provides up to 20 students with scholarships annually.
10. Common Knowledge Scholarship Foundation
This scholarship is simple to apply for and grants two students per year up to $250.
You can learn more about this scholarship here.
11. Zeta Phi Beta Isabel M. Herson Scholarship in Education
This scholarship offers between $500 and $1500 to students looking to enter the education field.
12. AFT Robert G Porter Scholars Program
If you are a dependent of a current AFT member, you can apply for this scholarship to further your own educational degree.
13. Paul Douglas Teacher Scholarships
Offered to high school students interested in teaching careers, this scholarship requires a commitment of teaching for two years at a specified school upon graduation.
To learn more, visit their webpage.
14. Rockefeller Brothers Fund
This scholarship is available to up to 25 minority students per year and offers an impressive amount of funds, up to $22,000 over a period of five years.
Want more information? Look here!
15. Hispanic Scholarship Fund and State Farm Scholarships
This scholarship, offered by State Farm Insurance in the sum of up to $2500, is offered to 20 Hispanic college students per year.
You can learn more about this scholarship by visiting this website.
16. Siemens Foundation Teacher Scholarship
This scholarship is given out to at least five minority students per year, and the amount of the scholarship is variable.
17. NAACP Scholarships
The NAACP offers many scholarships to their members, many of which are geared towards those majoring in education.
Find out more at the NAACP site.
18. Florida Fund for Minority Teachers
Students who are members of certain minorities getting an education at Florida State University with a major in education can look into getting this scholarship, which can offer up to $4,000
Learn more information here.
19. WGU-AMEX Excellence in Education Scholarships
This scholarship is offered to certain residents of Utah attending Western Governor's University and offers up to $5,000.
Learn more about it here.
20. Opal T. and Theresa W. Bondurant Scholarship Fund
Designed for female students of the University of Kentucky seeking to become teachers, the amount of this undergraduate scholarship is dependent upon need and merit.
You can learn more at the U of Ky website.
21. Iris Adams Memorial Scholarship
Offered to only one student majoring in education at Northern Illinois University, this scholarship is offered based on financial need.
22. John, Rebecca and Drew Logan Scholarship
A scholarship from NC State University, this variable-amount scholarship goes out to students that have an interest in special education.
Learn more about all of NC State University's undergraduate scholarships here.
23. The Tomorrow's Teacher Scholarship
Offered to high school students that are Kansas residents, this scholarship offers up to $2,500 per school year.
24. Underwood-Smith Teacher Scholarship Program
This scholarship is offered through the College Foundation of West Virginia and is open to residents of the state of West Virginia seeking a career in education.
25. Prospective Teacher Scholarship Loan
This scholarship provides $2,500 to $4,000 to those who qualify for the scholarship. High school students interested in pursuing a job in the educational field are eligible.
Learn more at the CFNC website.